It will inevitably happen...
One day you'll notice that your faucet is leaking a little bit, giving you a bit of a mess under the sink. Or, your toilet is plugged. Maybe your shower head seems a bit shaky, and there is a little bit of water coming from where it attaches onto the pipe coming from the wall.
Many times when these types of things happen, it can be cause for panic – and a call to a professional plumber. While it's certainly true that many situations will require the skills of a trained pro, there are some things that you may be able to handle on your own, based on your comfort level with completing maintenance tasks around your home.
That's all fine and dandy…but all of the desire to fix that leaking faucet in the world won't get things done. To properly do any plumbing job, your best bet is to make sure that you have the right tools.
Let's take a few minutes to look at the 7 most essential tools that plumbers use. We'll break them down and show why they are crucial, and also great for fixing any plumbing issues you may encounter.
Types of Plumbing Tools
Hand Tools
The term 'hand tools' means tools that are not powered by any electricity. They are actuated by using your hands only. Typical hand tools that you would use for plumbing tasks include hammers, screwdrivers, hacksaws, pliers, and cutters. You technically could complete just about any job with them, but it may take more time.
Power Tools
Power can make things better, right? That certainly can be true with using power tools over hand tools. Many times you can get tasks completed more quickly and more efficiently with a little power to back you up. For example, could you imagine drilling a hole through a board with an old-school hand drilling tool?
Not only would it take more time, but you wouldn't have the power that a powered hand drill would have to cut through the material properly. Power tools you would use for plumbing projects would be power drills (corded or cordless), and plumbing snakes.
Consumable Materials
Depending on the task at hand, you may find yourself needing a variety of consumables and raw materials. A prevalent one is Teflon plumber's tape, which is used to help threaded connections assemble smoothly and avoid leakage. Plumber's putty is a must-have for when you are installing the drains on your new sink.
If you are working with PVC pipe, you will have the tube itself plus the primer and adhesive used to bond the individual sections together. Copper piping systems have their own set of materials, with (again) the pipe itself along with solder to properly create healthy and leak-free pipe joints.
---
7 Best Plumbing Tools Reviewed
Some tools are 'must-haves' for successfully taking on even the more simple plumbing jobs that you may come across. Let's take a few minutes to look at what they are, and what we have considered being 'best in class' for that particular tool:
1. Black & Decker - Best Drill Machine
BLACK+DECKER 20V MAX Cordless Drill and...
Lithium Ion Technology and 20V MAX: Lighter,...
11 Position Clutch: Provides precise control...
Features integrated bit holder under drill...
Variable Speed: Allows countersinking without...
Our choice for the best drill machine is the BLACK+DECKER LDX120C. It's loaded with handy features that will be a big help for when you are taking on any plumbing job.
One big plus is that a powerful 20V lithium-ion battery powers it. Having a cordless power tool greatly enhances your flexibility, as not being tied to a cord greatly expands your freedom of use and range of motion. The 20V battery also will give you enough torque to drill easily through any wood or drywall.
The LDX120C has 11 different torque settings, making it great for tightening screws without overdoing it and making them too tight and weighing in at only 3.4 lbs. It won't induce fatigue with repeated use.
"Durable and powerful, this 20V MAX* cordless drill features an 11-position clutch to help prevent stripped screws. A compact, lightweight design enables you to work in tight spaces with ease, and an LED light illuminates work surfaces." - Black + Decker
The chuck is keyless, and anyone that has ever lost the key to an older-style keyed chuck will tell you what a blessing that is! It also packs a lot of power for its size, letting you fit it into tight spaces where you may not be able to use a typical corded drill.
The trigger lets you monitor the speed as well, giving you precise control over any drilling or screw driving operation. BLACK+DECKER is a trusted name in the power tool world, and their confidence in their products shows with the two-year limited manufacturer's warranty.
Which types of jobs use this tool?
---
2. DrainX Pro - Best Hand Auger
DrainX Drain Auger Pro | Heavy Duty Steel...
Our 25 Foot Drain Auger is a great household...
1/4" Dia. Drain Cleaning Cable with spiral...
Easy to use instructions are included in a...
Grip handle and turning knob allows you to...
Clogs in your home's pipes are an inevitable fact of life – it's not a matter of 'if,' it's a matter of 'when.' You'll typically run into problems like hair clogs in your kitchen sink or shower trap to a plugged toilet. You could use drain cleaning chemicals, but they don't always work on the tougher blockages…and they can be extremely hazardous as well.
The answer? Use a good quality hand auger, like the Drainx Pro Steel. Also called a 'plumbing snake,' the Pro Steel has a 25' long steel cable with a larger, coiled end on it. Stick it in your pipe and crank the handle. The cable will feed out by itself, and the rotating motion of the cable will help it chew through even the toughest pipe clog.
The Pro Steel is designed to be easy on the hands, with a comfortable handle, a large knob on the drum, and a feather-light 4 lbs. total weight (to reduce fatigue during use). It comes with a handy drawstring carrying pouch, and Drainx even throws in a pair of work gloves as well.
Which types of jobs use this tool?
---
3. RIDGID 32975 - Best Tubing Cutter
Laying your own piping for a plumbing system may be a little more advanced, but it certainly isn't above the skill level of a DIY-er that takes the time to understand the proper procedures to use. One thing that's for sure – you can't lay pipe without being able to cut it!
That's where the RIDGID 32975 Model 103 Close Quarters Tubing Cutter comes into play. The Model 103 is a convenient and compact manual tubing cutter that can cut pipes ranging from 1/8" diameter to 5/8" inch – perfect for most standard hot and cold water lines. Not only that, but it's designed to cut all different types of pipe material, such as copper, aluminum, brass, and plastic PVC.
Using the Model 103 is a piece of cake – simply mark where you want to cut, place the tubing inside the cutter, and tighten the knurled feed knob until it's tight. Once you can see that the circular blade is cutting into the pipe, then you spin the Model 103 around, gradually tightening it until you get a smooth, straight, and clean cut.
RIDGID backs up the Model 103 with a lifetime warranty against any defects in materials or workmanship, so you can be assured of reliable operation for many, many cuts to come!
Which types of jobs use this tool?
---
4. Neiko 60166A - Best Plunger
NEIKO 60166A Toilet Plunger with Patented...
PATENTED PLUNGER: Our 60166A Toilet Plunger...
UNIQUE DESIGN: The rubber head on this...
LIGHTWEIGHT DRAIN PLUNGER: Our heavy-duty...
POWERFUL PLUNGER: The suction plunger cup is...
Now, we know what you're probably thinking: 'what's so great about a simple toilet plunger'?
Come to find out, quite a lot! The effectiveness of any tool can be gaged by the design and features that it brings to the table, and with the Neiko 60166A you'll find that it just might deserve our opinion of it being the 'best plunger' on the market today.
The 60166A is a step above the typical plungers that you may be used to. The handle is sturdy aluminum instead of wood, and there is a convenient plastic cap on the end that also doubles as a hook insert for easy and convenient storage. Other benefits include mold resistance and the fact that aluminum will never rust!
The design of the bell (the part at the end that does the plunging) is really what sets the 60166A apart from the pack. It uses an accordion-style approach, but the diameters of the accordion sections get smaller as you get to the end. This will allow you to get a great seal on almost any toilet surface, even if you are unintentionally plunging a little bit off-angle to the drain. It also has a sturdy flat bottom, allowing it to be used for multiple tasks.
Yes, the Neiko 60166A is 'only a toilet plunger,' but it's a model that will operate far superior to others on the market.
"Best plunger I've ever had," says an eBay customer. "Does the job brilliantly when all else fails."
Which types of jobs use this tool?
---
5. Channellock 460 - Best Tongue & Groove Pliers
Currently On Sale
Channellock - Plier Tonque Groove 16 (460)
Right angle, laser heat-treated teeth grip...
Undercut tongue & groove design won't slip
PERMALOCK fastener eliminates nut and bolt...
Patented reinforcing edge minimizes stress...
Tongue & groove pliers are an indispensable hand tool that should be in every budding DIY plumber's toolbox. Many larger plumbing fittings have a hexagon shape, and the only way you can get a tool that's large enough to fit the flats of the hex is by using a set. From our research, the Channellock 460 clearly has earned our choice as the best tongue and groove pliers out there today.
The teeth on the jaws on the 460 are laser cut to give you a better grip along with increased durability. The jaws are made out of sturdy, high-carbon 1080 steel for extended and rugged use for years to come.
The 460 has the Channellock PermaLock, which makes sure that there is no nut and bolt failure to hold the two plier sections together. Operation is smooth, and you can adjust it up to a large 4-1/4" dimension between the flats of the jaws.
Channellock builds all of its products in the USA, and they have a long-standing reputation for quality. In fact, it's not uncommon to refer to any tongue & groove pliers as 'channel locks'!
99% of Lowe's customers recommend this product. Reviewer Jesse writes, "Channel Lock is THE name brand for this type of pliars, so go pick up the set - or at least this big boy."
Which types of jobs use this tool?
---
6. Stanley STHT20138 - Best Hacksaw
STANLEY Hand Saw, High Tension Hacksaw,...
Solid metal frame of the hand saw is designed...
The handsaw has 12-inch fixed blade length...
90-degree and 180-degree adjustable blade...
Large, comfortable tension knob with a...
Sometimes when taking on a plumbing job, you need to make a quick cut. Sure, you could use a tubing cutter, but what about times where you are working on larger diameter pieces of pipe that won't fit in the cutter's jaws? That's when a time-proven hand tool – the trusty hacksaw – come to the forefront.
Models range across the entire spectrum when it comes to durability and quality, and with the Stanley STHT20138 you'll find a highly durable and reliable hand tool that deserves being called our 'best hacksaw.'
The STHT20138 uses a 12' blade, giving you plenty of throws to cut deeper with each stroke. You also can cut up to 4-3/8" deep as well. The rugged steel frame is designed to last, and the handle is ergonomically designed for comfort and allows for a full grip as well.
"If you want comfortable operation and smooth cuts for your pro or DIY jobs, this hand saw is a great choice." - Stanley Tools
One great feature is the adjustability of the blade. It can go from 90 degrees to 180, making flush cuts a snap. Along with the angle adjustment, the tension knob is large and easy to use.
It's easy to think that there can't be much that can be improved on an old standard, but with the Stanley STHT20138 you'll change your way of thinking.
Which types of jobs use this tool?
---
7. RIDGID 31095 - Best Pipe Wrench
Many hand tools can be used for purposes other than plumbing, but the handy pipe wrench has long been a staple of any professional plumber's tool arsenal. No need to look for which model is the best among the competition – we feel that the title of the 'best pipe wrench' goes to the RIDGIG Model 814 Aluminum Pipe Wrench.
What makes the Model 814 so unique? Plenty! For starters, the handle is made from aluminum instead of steel, making it up to 40% lighter than comparable models. That means less fatigue during use. The adjustable jaw is easily removable in cases where it may be damaged or needs replacement from use over time.
The Model 814 can handle a wide range of pipe sizes, going all the way from ½" to 2". The threads on the adjustable jaw are self-cleaning, so your adjustment action will always be smooth. Topping it off is the standard RIDGID limited lifetime warranty, making sure you will have reliable operation for as long as you own the 814.
Which types of jobs use this tool?
---
Proper Plumbing Tool Maintenance
An age-old saying applies here: 'take care of your tools, and they'll take care of you.' Use them for the correct purpose and don't abuse them. It may help to periodically check them to make sure they are in tip-top shape.
Hand tools are relatively simple to keep maintained. Always, for example, check to make sure that the head of your hammer is secured to the handle, or inspect your hacksaw to ensure that the blade is tight and that the teeth aren't full of dust from the material that you had been cutting.
Taking care of your power tools follows much of the same theory. Use them correctly and inspect for any issues that might arise, such as a loose chuck or a drained battery on your power drill.
We'd recommend storing your tools properly when you're not using them. That will help to keep them clean and also avoid any unintentional damage.
---
All about DIY Plumbing
It is true – many plumbing tasks are not out of the reach of your typical DIY-er. We will make a little disclaimer on that, though. Simple tasks are one thing, but there are 'professional plumbers' for a reason. Many jobs require a knowledge level and skill set that the average person doesn't possess.
All of that being said, if you choose to tackle that pesky plumbing problem, some general tips can help your project be a success:
---
People Also Ask (FAQs)
Do I need to buy all of these plumbing tools?
It all depends on the types of tasks that you wish to take on. If you aren't planning on doing any extensive repairs, then having just what tools you need for the job may be more than enough. You may find that once you fix one thing that you may have the confidence to take on more challenging tasks, and that's a great reason to expand your tool collection.
Where is the best place to buy the plumbing tools on this list?
The answer to that will vary based on your particular situation. You can typically find great deals on sites like Amazon, but even with Prime shipping, you will have to wait for delivery. If you have an immediate need, it may be best to make a trip to either your local big box store or the local hardware store.
Simple tasks like clogged toilets or drain traps can be typically be corrected by the average DIY-er that has the right tools. Some simple leaks can be fixed as easy as tightening a fixture (such as a showerhead that is leaking around the connection point). The trick is to realize when a repair may be out of your skill set; you don't want to take something on where you could make things a lot, LOT worse! Those are the times where it's best to call in the big guns – a professional plumber.
What is considered a plumbing emergency?
From a particular viewpoint, even the most minor leak could be potentially catastrophic if it's not taken care of. Leaks can get worse over time and ruin parts of your house, so we would advise taking care of them as soon as you they are noticed. More immediate emergencies can be severe leaks or plugged toilets and pipes.
---
Conclusion
Yes, it's true – many minor plumbing tasks can be taken on without enlisting the help of a pro. Knowledge is king here – as long as you have researched the steps needed for completing minor tasks, you should be good to go.
But you can't do any job without the right tools! Take a look at our list, and you'll see that everything we have listed can have a purpose in just about any plumbing job within the home. Always use the right (and the best) tools for the right purpose, and may find yourself surprised at how much time and money you may save.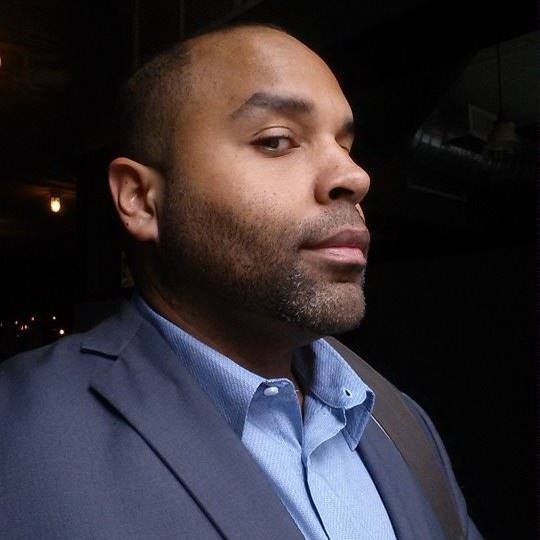 Ian Haynes is an expert writer who has successfully deployed over 500 plumbing pages and other related content. He has an excellent understanding of home plumbing issues and translates his experiences via Plumbing Lab so readers can have a better understanding of common household problems. Outside of his work, Ian likes exploring Brooklyn with his Labrador.