When it comes to living with dry, itchy skin, it can feel like you've tried every possible treatment. Your shower water can seriously irritate your skin, even if you live in an urban. Even municipal water can contain levels of sediment, chlorine, and odor that can set off your skin.
So, what are you supposed to do about it? Well, you should seriously consider investing in a shower filter system from Aquabliss. They are among the most trusted brands in the industry, not least because their innovative filtering system can ensure that every drop of water from your shower is chemically balanced.
Page Contents (Click Icon To Open/Close)
Aquabliss Shower Filters Compared
| | | | | | |
| --- | --- | --- | --- | --- | --- |
| | | | Chlorine, dirt, bad odors | | |
| | | | Chlorine, dirt, bad odors (heavy duty) | | |
| | | | Chlorine, dirt, bad odors (20-30% more) | | |
| | AquaBliss Replacement Shower Filter Cartridge | | Chlorine, dirt, bad odors | | |
---
Why Choose the Aquabliss Brand?
Patented 12-Step Filtration Technology
Aquabliss is the only shower filter brand on the market today that utilizes an entire 12-step filtration process in all of its products. Each of these steps is made up of numerous filtration channels, each of which holds the capacity to remove chlorine, impurities, and heavy metals from your shower's water. The cotton protection lining used in this brand's filters ensures that all of those impurities are trapped tightly through 10,000-12,000 gallons of use.
Universal Fit
Each Aquabliss shower filter is designed to fit onto nearly any standard shower head fixture. You should never need to modify your shower's existing hardware to install one of these useful in-shower filtration modules.
Tool-Free Installation
Aquabliss often refers to its products as being "kindergarten"-easy to install. That's because you won't need any special tools to make it happen. Instead, all you need is your own two hands and some plumber's tape, in most cases. As such, even a novice DIYer should have no trouble installing their new Aquabliss shower filter.
Supports pH Balance
Lightly acidic or basic water is a common source of skin irritation. That's why Aquabliss' filters utilize each of their 12 filtration steps to balance the pH of all water that passes through it. This can make a significant difference for users who know that they are sensitive to chlorine's water presence, at least for bathing purposes.
Chrome Exterior
All of Aquabliss' most popular filter modules feature a stylish chrome exterior. This makes them easy to install beside a standard chrome shower head without drawing the user's attention to the presence of an add-on filter. This chrome exterior also helps the unit remain air-tight and free of exterior corrosion.
Infuses High-Quality Minerals
Several of Aquabliss' filtering system goes beyond simply removing impurities. They actually add back in mineral materials that are known to increase hair and skin health. Vitamin C, in particular, is output by certain filter models.
---
4 Best Aquabliss Shower Filters Reviewed
1. AquaBliss SF100
Best Aquabliss Shower Filter
| | |
| --- | --- |
| | |
| | |
| | |
| | Chlorine, dirt, bad odors |
| | |
If you've seen other praise for Aquabliss' products, there's a good chance that they were focusing on the AquaBliss SF100. This model is easily the best Aquabliss shower filter available today for a unit price of around $35. For that price, you'll get a solidly-built unit with a resilient chrome exterior. This filter can easily withstand multiple uses daily and still only require replacement once every 10,000 gallons (or around once every six months).
Durability isn't the only reason this model is so popular, though. The AquaBliss SF100 is best known for its utilization of a 12-step filtration process that includes far infrared, zeolite, and more. In addition, that same filtration process utilizes stainless steel and cotton mesh filters to trap in chlorine that would otherwise bother your skin. This results in a pH-balanced shower water output that you won't be able to live without after installation.
This model also goes the extra mile toward keeping your skin happy and healthy. That's because its filters contain ceramic vitamin C balls that pass a bit of that beneficial mineral into every gallon of water that flows over them. The result is an effective transfer of a mineral that will help mitigate any existing dryness across your skin's entire surface.
---
2. AquaBliss SF220
Runner Up
| | |
| --- | --- |
| | |
| | |
| | |
| | Chlorine, dirt, bad odors (heavy duty) |
| | |
I would gladly call the AquaBliss SF220 one of the best Aquabliss shower filters available without much argument. But I have to choose favorites for this collection, so I'll have to relegate it to the first runner up position. That's not to discredit this unit's capabilities, though. In fact, I want to applaud this model's straightforward installation process. I have experience with this sort of installation, but I would bet that even a DIYer like you could get the whole task done in under an hour without needing any special tools.
As soon as you start using this model, you'll begin to feel the effects of its productive 12-step filtration process. This unit includes several more high-grade calcium sulfite strips. In practice, these supplement the filter's mesh components to trap an extra volume of chlorine and particles. Over time, this allows each cartridge to last even longer than average – up to 12,000 gallons of use, in most cases.
However, that added capacity does not mean that the AquaBliss SF220. Numerous users of this model have found that it does not possess the ability to remove all of the sediment found in well water. When working with a pre-treated public water source, though, you can bet that this unit will output water that is clear enough to drink (though you shouldn't do that, really).
---
3. AquaBliss REJUVIA SF500
Best Heavy Duty Option
| | |
| --- | --- |
| | |
| | |
| | |
| | Chlorine, dirt, bad odors (20-30% more) |
| | |
As you search through this brand's catalog, you're likely to come to the quick conclusion that the AquaBliss REJUVIA SF500 is the best heavy duty option available. That makes good sense because this model contains 20-30% more filtering medium than their more basic predecessors. As such, a single cartridge can last up to 6 months without wearing down a bit or losing its efficiency. This only comes with a minor trade-off, too, that of a slightly lower overall flow rate near 2 GPM.
Users have actually hailed this Aquabliss high output universal shower filter as the innovative step forward that this industry needs. That's likely because this model's new leak-free seals and added capacity are the results of direct consumer feedback. I have to applaud Aquabliss because few if any, other shower filter brands have been that responsive to their customer's needs.
Given that the AquaBliss REJUVIA SF500 can do more than its predecessors, it should be no surprise that it costs just a bit more per cartridge. But in exchange for that price, you also get an excellent 12-month warranty on the entire unit. That's more than enough time to try the REJUVIA out for yourself and see if it helps improve your skin health.
---
4. AquaBliss Replacement Shower Filter Cartridge
Best Aquabliss Shower Filter Replacement
| | |
| --- | --- |
| | |
| | |
| | |
| | Chlorine, dirt, bad odors |
| | |
Finally, I want you to take a look at one of the most popular AquaBliss Replacement Shower Filter Cartridges sold today. This particular model is easily the best AquaBliss shower filter replacement, primarily because of its productivity and affordable unit price. These cartridges are each rated to last through around 10,000 gallons of use, too, so you can be sure that it'll stand up to daily use for up to half a year at a time.
Aquabliss has gone the extra mile to highlight something else special about these cartridges. Unlike many of their competitors, Aquabliss' cartridges don't require any special tools for insertion or removal. So, much like the process of mounting these filter units in the first place, their routine replacement won't be a major hassle to you at all.
I do want to be critical of one aspect of Aquabliss' filter cartridges, though. Specifically, their consumer-facing listings don't indicate if these cartridges have been tested or certified by any outside authorities. As such, I feel that I cannot be certain that their claims of performance will reliably stand up to real-world use in a variety of environments.
---
The Aquabliss Shower Filter Range Explained
If you've heard the Aquabliss name before, it's probably been I reference to their efforts to pull the shower filtration industry forward. Their products speak to their responsiveness, as seen in their willingness to upgrade and enhance their products based upon user feedback. They also offer a nice range of products that can accommodate the shower filtration needs of homes across the US.
The Aquabliss shower filter range isn't so large that you can't get hands around it in a flash, though. If you're looking to understand Aquabliss's primary products in a flash, consider the following:
Aquabliss SF100
This is Aquabliss' most popular model by far. It offers all of this brand's well-known 12-step filtration processes while also adding in some vitamin C. This mineral can improve hair and skin health, so it is no wonder why this is among the brand's top sellers.
Aquabliss SF220
This is considered Aquabliss' base model, given that it comes at a reasonable price and can be found on a variety of online retailers. Installing this unit is fairly straightforward, so it is ideal for someone who has never used a shower filter in the past.
Rejuvia
This is Aquabliss' most recent innovation, based upon feedback on the SF220 model. To that end, this model contains up to 30% more filtration medium than previous models, allowing it to eliminate an even higher volume of impurities effectively.
Replacement Cartridges
Aquabliss sells a variety of replacement cartridges for each of its shower filters. In most cases, these replacements should be utilized once every 6 months of regular use or after 10,000 gallons have passed through it. These cartridges aren't all that expensive, either, especially for their relative size and productivity.
---
Other Popular Aquabliss Product
---
How to Install and Replace Aquabliss Shower Filters
Installing an Aquabliss shower filter could not be easier, even if you have no experience with in-home plumbing. To start, you'll want to run warm water through your filter so that it is properly activated. Then, you'll want to begin the mounting process by removing your existing showerhead and any plumber's tape on the stem's threads.
You'll want to continue the mounting process based upon the type of shower you use. Video instructions for many of the most common shower types can be found here.
---
People Also Ask (FAQs)
How does Aquabliss compare to Aquasana?
Aquasana filters are considered more of a "heavy duty" shower filtration option. This is because their filter media contain far more copper and zinc, making them capable of removing up to 90% of all chlorine from a water source. However, they are also much more expensive to buy in the first place.
So, in the debate between Aquabliss vs. Aquasana, I'd still go with Aquabliss. Their affordable filters are still plenty effective, not to mention much easier to install without a professional.
Can you drink filtered shower water?
Technically, yes. Shower water, filtered or otherwise, is usually considered potable. However, drinking shower water is not advisable simply because it is not filtered in the same way as your home's tap water. With that in mind, you should seek out kitchen-grade water filtration options if you intend to drink in-home filtered water.
What are the main benefits of using a shower filter?
A shower filter can remove a variety of particle matter from your shower's water source as it flows outward. In particular, these filter systems are designed to remove odors and capture chlorine, the latter of which can cause skin irritation for some folks. In the long run, this can result in a more pleasant and relaxing bathing experience overall.
Which is better, the SF100 or SF220?
These are both fantastic shower filtering options. However, I personally prefer the SF100. Its performance is the best in its class when it comes to filtration. It also adds in some beneficial minerals that can help many people's skin look healthier over time. It cost as much as most other standard Aquabliss models, too, so there's no reason to skip over it.
Will Aquabliss shower filter reduce water pressure?
By design, Aquabliss shower filters are not supposed to reduce a shower's water pressure. However, this is only the case if your chosen filter's flow rate is lower than or equal to your shower hardware's flow rate. If the shower's flow rate is higher than the filter can handle, you may experience small water pressure dips.
Where can I buy Aquabliss shower filters?
Aquabliss filters are readily accessible to consumers through a variety of retail outlets, including Walmart. However, you'll often find the best selection online on Aquabliss' website. If you're looking for the best prices on their filters, I also recommend checking out Amazon.
---
Conclusion
The numerous reasons for picking up an Aquabliss shower filter should be as crystal clear as the water flowing from your filtered shower head. These simple, but effective filtration solutions can remove a great of free chlorine from your shower's water source, reducing the likelihood of constant skin irritation. These filters can draw out unpleasant odors and allow you to enjoy your daily shower that much more.
While there are several shower filter brands out there today, Aquabliss should be the one you trust most. Try them out, and you'll quickly see why thousands of Americans trust their products when it comes to keeping their family healthy and happy.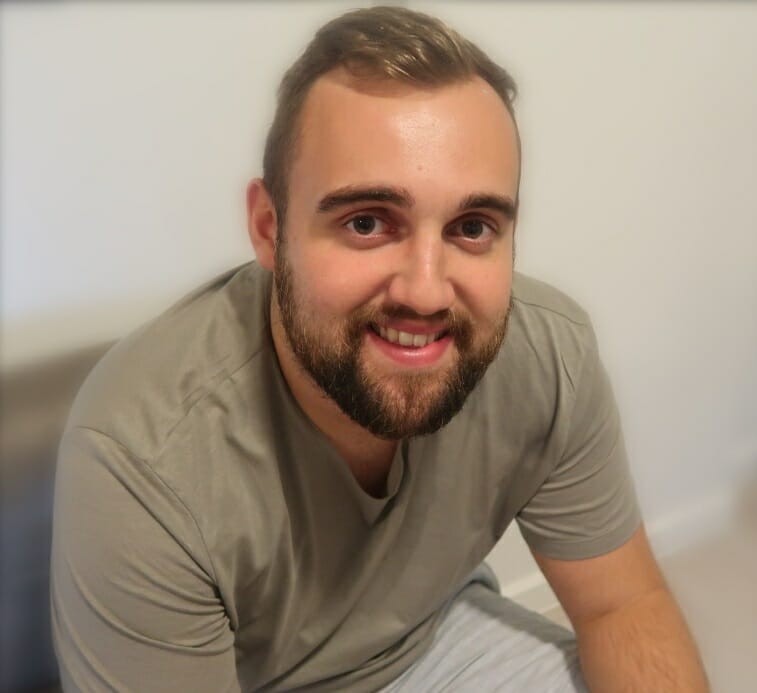 Matt is a freelance writer, English graduate, & keen traveler from the UK. As a specialist plumbing expert, he enjoys writing about everything there has to do with at-home plumbing products & related problems. When he isn't writing, he's usually drinking coffee or planning his next adventure. In his spare time, he also runs his own blog all about digital nomad life.