From simplifying the way you dispose food scraps to making your kitchen a little more earth-friendly, a garbage disposal is an obvious choices for most kitchens. A garbage disposal adds value to your home. Finding the right fit for your kitchen and lifestyle can make your kitchen cleanup a whole lot easier, and today we're going to explore the ins and outs of garbage disposal selection, with a few reviews of my favorite units. Specifically, we're going to look at the Best 3/4 HP Garbage Disposal and help you to select one for your kitchen. A 3/4 HP Garbage Disposal is a powerful unit that tidies up your kitchen of food scrap waste in no time at all.
If you have a larger family or are an avid home cook, you definitely want to consider a 3/4 HP garbage disposal for your home. While there are cheaper models out there, anything less than 3/4 HP in power may not be able to withstand the rigors of the busy kitchen.
Page Contents (Click Icon To Open/Close)
Top 3/4 HP Garbage Disposal Comparison Chart
How to Choose The Right 3/4 HP Garbage Disposal
Choosing your garbage disposal doesn't need to be a chore! There are some tips and tricks to remember about garbage disposal use and selection that will help you to make the right choice for your home.
How a Garbage Disposal Works
Garbage disposals are relatively straightforward appliances to understand and operate. They work with a system of aligned blades and impellers to pull food in through the top and process it in a specialized grind chamber.
There are two types of garbage disposals available:
works by pulling food scraps and water in through the top and grinding until power is manually turned off (by flipping a switch)
A less common style that involves loading food scraps into the grind chamber, closing the top, and operating the system to digest food as a batch.
Best Continuous feed garbage disposals are much more popular in the United States because installation and operation are incredibly straightforward. All of the units we're reviewing here are continuous feed models.
The amount of grind power that your garbage disposal offers is critical for knowing how it will operate and whether it will be effective in your kitchen. Garbage disposals come in multiple sizes, ranging from 1/4 HP to 1 HP - and larger for commercial settings.
Lower powered units are ideal for apartments and small families, but do not perform well in a heavily used kitchen. A 3/4 HP garbage disposal is going to give you the power that you need to work through the food waste generated by a family that cooks and eats at home frequently.
Here we'll address some of the best 3/4 HP garbage disposals for your review. If you know you need this power level, then you'll be impressed by the options available for your home.
How to Use a Garbage Disposal
Garbage disposals don't take much time to learn and their operation is as easy as the flip of a switch. Since we're focusing here on continuous feed garbage disposals, we'll limit the scope of our conversation to how they work specifically.
Continuous feed units install directly into the kitchen sink's drain and are plumbed into the home's outgoing sewage line. All you have to do is load food scraps into the system by scraping plates or emptying too-old takeout containers into the sink and pushing the scraps into the drain. From there, the garbage disposal will grind up your food scraps into minuscule bits and send them away.
Obviously, there are some things that even the best garbage disposal cannot power through and you'll want to avoid putting them into your unit. They include:
Potato and onion skins
Chicken bones
Coffee grounds
Pasta
How Much do You Plan to Spend?
Since you know you want a higher powered unit in the 3/4 HP category, your investment is going to be higher than if you were choosing from a selection of smaller machines. However, this does not mean that you're going to spend a small fortune on your garbage disposal.
Garbage disposals add value to your kitchen and simplify a fairly gross chore you handle daily. Allocating a portion of your kitchen remodel or building budget to this appliance is a worthwhile designation that will save you plenty of headaches over the years.
That being said, there is still a range of price tags associated with 3/4 HP machines, so you can plan your investment accordingly. Even with a smaller budget, you can get your hands on something that will get the job done, and do it well.
Other Considerations
There are, of course, some other factors to consider before you set your sights on one garbage disposal in particular. In fact, before you even make the decision to purchase a garbage disposal, you'll want to ensure that your home and location is suited to having one.
Research the answers to the below questions before adding a disposal to your renovation list:
​Does your home have a septic system?
If your home has a septic system, you must take special care to choose a garbage disposal that is compatible with your system.Most modern garbage disposals are septic safe, but you do want to do your research ahead of time. Even if the unit that you want is not rated for septic safety, you can purchase tablets to treat your septic system with to help it break down your food waste.
​Are there local ordinances prohibiting garbage disposals in your area?
Believe it or not, there are some towns and municipalities that disallow garbage disposal installation and use within their borders.Often these rules are in place to protect an older sewer or water treatment system from overuse. While there aren't too many places that still forbid garbage disposals, it's always better to be safe than sorry, so check to see that your town is in the clear.
Best 3/4 HP Garbage Disposal Reviews - Top Picks
Now onto the good stuff! I'm going to show you five of the top rated 3/4 HP garbage disposals and provide comprehensive reviews of each. After reading these reviews, you'll be ready to pick a garbage disposal for your own kitchen. Let's get started.
1. Waste King L-3200 Garbage Disposal
The Waste King L-3200 brings a powerful grind to the home kitchen. It has features to suit even the pickiest of home cooks and will elevate your kitchen cleanup experience.
Fast and Powerful
The most impressive feature of the L-3200 is its 2700 rpm 3/4 HP motor. This unit plows through food scraps in seconds to cleanup your sink in record time.
Well-Made Grind Chamber
One of the nicest features of a higher powered machine is the care that is put into the grind unit. The L-3200 is no exception, as it features an insulated grind chamber that cuts down on noise generated during grinding. Grind components are also made of high quality materials to withstand wear and tear.
Added Bonus
In addition to your disposal unit, purchasing an L-3200 gives you:
One power cord (36-inches long)
A splash guard
An 8-year limited warranty
Pros​​​​​
High powered motor makes cleanup a breeze
Insulated grind chamber keeps it running quietly
Components are designed to resist wear and corrosion
Cons
Limited manual operation is required to fill grind chamber
Installation is not straightforward for DIY-inclined individuals
2. InSinkErator Evolution Compact Garbage Disposal
The Evolution line by InSinkErator is designed to change the way you clean your kitchen for good. Its 3/4 HP offering - the Evolution Compact - is a revolutionary appliance that will have you singing its praises.
Efficient in Every Way
SoundSeal technology give the Compact a smooth, quiet operation the belies just how quickly it works through your food scraps. A huge 34.6-ounce grind chamber can work through an entire meal's worth of scrap in one fell swoop.
These factors alone don't cause the Compact to be a top rated model. Its Dura-Drive
induction motor give performance a powerful vortex effect that draws food in through the top continuously to keep messes moving.
Dual Performance
One of the really unique features of the Compact is that it offer two levels of performance - one high powered and one lower. This gives you the option to consume less energy for lighter loads and save the big blast for your tough messes.
The grind chamber is divided into two parts with some separate components that kick depending on your grind setting. It can even fight through hardy materials that may accidentally get added from time to time by younger family members, saving you the time and frustration of handling clogs.
Pros
Two layers of operation customize your cleanup
Quiet operation is comfortable for the whole family
Large grind chamber can handle any mess
Cons
Rapid feed may accidentally capture unintended items from sink
Slow draining
3. KitchenAid Continuous Feed Garbage Disposal
The KitchenAid continuous feed garbage disposal is an incredible unit that performs impeccably every time you flip the switch. This unit, unlike others in its category, is an appliance designed by people who know food - and what you want in your kitchen. It's innovative features show its craftsmanship and its design appeals to the home chef.
Small but Mighty
Though the KitchenAid garbage disposal takes up a smaller under sink area than some of its competitors, its motor still
packs a serious punch. It has 1725 rpm to keep food scraps moving at lightning speed through the grind chamber and out of your kitchen.
Sealed for Silence
Integrated sound seal components keep this KitchenAid garbage disposal quiet during operation. You can even have a conversation in the sink area without being interrupted by the running garbage disposal.
Pros
Designed for optimum kitchen performance
Very quiet operation
Powerful motor tackles messes of any size
Cons
Does not come with included power cord
Housing design leaves some components loose, which may cause buzzing or rattling during operation
4. InSinkErator Badger 5XP Garbage Disposal
InSinkErator's Badger line of garbage disposal appliances are industry favorites, with nine out of ten plumbing professionals choosing them for home installation projects. The Badger 5XP is one of the most powerful units in the lineup with its 3/4 HP motor.
Durable Strength
The 5XP is built with stainless steel parts for grinding and disposal so it's made to last. You can grind without worrying about banging up the grind chamber or dulling the blades in this powerful unit.
Easy to Install
You can easily replace another InSinkErator garbage
disposal with the 5XP, thanks to the compatible sink ring, which makes switching units as simple as twisting off the old and twisting the new one in place. Even if you don't have an older InSinkErator unit, installing the 5XP from scratch is not terribly difficult.
Pros
Stainless steel components resist wear for extended blade life
Badger disposals are tried and true industry favorites
Installation is simple and straightforward
Cons
Loud operation
Housing is not of highest quality and may crack due to the powerful motor it contains
5. Waste King 9940 Garbage Disposal
The Waste King 9940 is a powerful 3/4 HP garbage disposal at an attractive price. This unit is at home in any family's kitchen and can stand up to the challenge of cleaning up after dinner.
Powerful Operation
With it's 3/4 HP motor and 2700 rpm behind it, the 9940 clears through food waste in a flash. The motor features permanent magnet construction that gives it more power per pound than its competitors.
Durable Grind Chamber
The grind chamber on the 9940 is made from high-quality components to resist corrosion and wear over the life of the product. Additionally, the grind chamber is insulated to provide quiet operation when running.
Pros
3/4 HP 2700 rpm permanent magnet motor provides powerful function
Grind chamber is insulated to block sound
Grind components resist wear
Cons
Housing can crack easily
Can be challenging to install
Conclusion
Congratulations! Now you know everything that you need to know to purchase the Best 3/4 HP Garbage Disposal of your dreams. Well, maybe a garbage disposal isn't a so-called dream appliance, but it will make cleaning your kitchen a whole lot easier. If you're still unsure, let me leave you with my top recommendation: the InSinkErator Evolution Compact is far and away the winner of this category.
With its thoughtful design and unique two-step grind process, it's going to change the way you clean up after dinner forever.However, all of the disposals that I've reviewed will provide top notch function and fit a variety of budgets. I'm confident that you'll end up with something you love.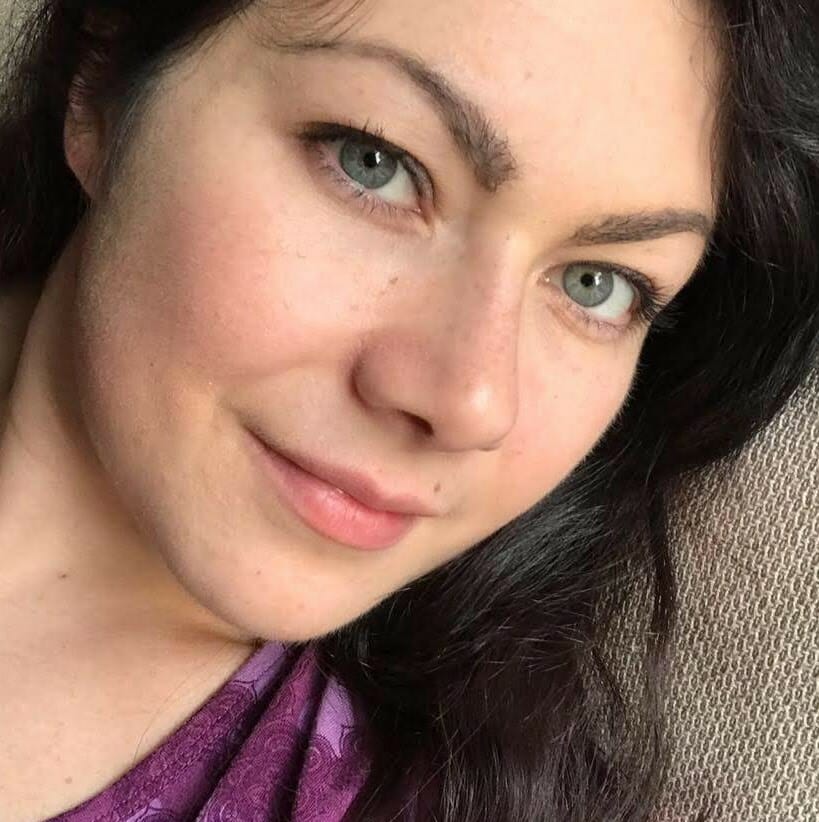 Holly Curell is the editor extraordinaire for Plumbing Lab. Having grown up in Michigan, Holly has spent time living in New York, Virginia, & currently North Carolina, where she lives with her husband & family. Holly loves DIY & has years of experience with at-home plumbing problems that arise from having 3 kids & living in colder climates. When she's not writing about her plumbing knowledge, Holly enjoys reading, hiking & relaxing with family.