Garbage disposals are becoming an essential and valuable accessory to kitchen sinks. It can make your daily cleaning and cooking routine a breeze. Additionally, they help you keep the kitchen clean and fresh alongside being eco-friendly.
So, if you want to buy an affordable garbage disposal unit with premium features, read our review for the best garbage disposal under $200:
Page Contents (Click Icon To Open/Close)
Comparison Table for Best Garbage Disposals Under $200
| | | | | | |
| --- | --- | --- | --- | --- | --- |
| | | | | | |
| | | | | | |
| | | | | | |
| | | | | | |
| | | | | | |
---
What You Can Get When Spending Under $200 On A Garbage Disposal
Garbage disposals are a valuable investment for so many reasons. Not only do they help you dispose of leftover food, but they can also grind even the most rigid food scraps into the tiniest particulate, preventing clogging or jamming.
Today, there are numerous waste disposal designs and models to select from, making it challenging to find the perfect device.
Want to purchase a garbage disposal for under $200? Take these factors into considerations before buying one:
What Motors & Speeds Can I Get?

 
With motor speeds, there are three things to consider:
What Is The Build & Blade Quality Like?

 
Remember, grinding consistency is exceedingly important; hence, getting a proper size disposer will help it from getting clogged or jammed.
Waste disposals under $200 can come in a range of motor technologies, such as vortex motor, induction motor, or permanent magnet motor. All these technologies offer better grinding capacity and can slash food smoothly.
Additionally, you'll find models with stainless steel and plastic components and chambers, guaranteeing effective performance and durability.
Moreover, some disposers have anti-jamming and clogging technology to prevent models from losing their efficiency.
Do They Come With Noise Reduction Features?

 
Purchasing a disposer under $200 and believing that it works silently is somewhat unrealistic. However, no garbage disposal is loud enough to make you want to chop off your ears.
Waste disposals with such price tags typically come with standard noise levels, i.e., 80dB, which means they are comparatively loud during grinding.
However, some brands offer SoundShield noise reduction technology, making their models operate with the minimum sound possible. Choose one of these for a relatively mute cleaning experience.
Are They Easy To Install? 
Unlike waste disposals with higher HP ratings, models under $200 are quite easy to install and convenient to remove and maintain.
Additionally, users can even DIY install them as they are simply cylinders hanging under the kitchen sinks. However, if you don't want to risk ruining the process, hire a professional to do it for you!
Almost all disposals come with easy-to-change and swap features, making installation and a replacement a breeze. Not just that, most units even include power cables.
---
5 Best Garbage Disposal Under $200 Reviewed
1. Moen GXB75C Host Series
Moen's "Host Series" is explicitly designed to cater to homeowners who want cleaning to be a breeze! Made with a high-speed, powerful motor and a sleek design, this series makes light work of:
And their latest model Moen GXB75C is no different! It is meant to chop up food scraps into small particles so that they drain without causing trouble.
The model is equipped with a ¾ HP permanent-magnet (PM) vortex motor designed to ensure powerful and effective grinding, even grinding some of the most challenging food scraps.
Additionally, the motor can run at approximately 2700-RPM, making jamming or clogging the least of your problems.
What we liked most about this Moen model is that you don't need a professional technician to install it; it is quite DIY-friendly.
Placing this garbage disposal under the kitchen sink is like a walk in the park, thanks to its universal "Xpress" mount.
Moreover, with its Soundshield technology, noise won't be an issue. This means you can even watch your favorite Netflix show as you do your chores.
This is why Moen GXB75C garbage disposal is our top pick in our best garbage disposal under the $200 review.
2. Waste King L-5000TC
If you're looking for effective and powerful waste disposal with all the essential high-end model features, choose Waste King L-5000TC disposal.
Waste King Garbage disposals are known for their power-packed grinding performance, and this model is no exception.
The model comes with a ¾ horsepower permanent-magnet (PM) motor capable of running at about 2700-RPM, enough to dispose of all kinds of food scraps in a couple of seconds. As a result, it's suitable for medium to small families with two to five people.
What we liked most about this appliance was its compact and extremely lightweight design. Therefore, it can easily be placed under the sink, saving enough space.
The unit can last longer than you could imagine, thanks to its corrosion-proof polymer grind chamber and stainless steel grind components. In addition, this runner-up model on our list has fantastic build quality.
Moreover, its twist and lock EZ Mount design offers an easy and fast way to replace or install the unit in the kitchen sink.
In addition to that, you'll find all the required hardware attached to the device, including a 32-inch power cable.
This powerful unit grinds much quicker with the potential for shorter running time, which means not only does it minimize carbon footprints but also helps you save enough on your utility bills.
3. Frigidaire FF75DISPB1
Frigidaire is one of the most popular garbage disposal brands among homeowners due to its reliable, durable, and high-end products.
And if you're seeking the best and effective Frigidaire product for your home, choose Frigidaire FF75DISPB1 waste disposal!
As the name implies, this robust disposal can grind a big chunk of refuse effectively. In addition, it features an easy-fit design compatible with almost all sinks. Plus, its 1.5-inch drain vent provides impressive performance.
Unlike other models with continuous feed, this unit comes with batch-feed operations, saving adequate water and power. Therefore, it runs only when there's food to cut down.
We liked this product because its stainless steel impellers are durable, corrosion-resistant, and provide reliable performance.
Plus, the unit is armed with a splash guard to prevent food scraps from messing with your kitchen sink. Additionally, most waste disposals have one issue in common: loud noise. However, not with the Frigidaire FF75DISPB1 model!
This garbage disposal has a unique ultra-quiet sound guard, which ensures minimal sound while operating. That is why it is among the highest-rated under $200 options on our list.
Compared to most other brands and models, Frigidaire offers the best warranty coverage on garbage disposals. The same is the case with this appliance, which provides a 10-year warranty.
4. InSinkErator 79024-ISE
Most Powerful (By Horsepower)
If you're seeking garbage disposal for heavy-duty applications, choose the InSinkErator 79024-ISE! It's one of the most powerful waste disposals currently available for under $200.
It comes with a one-horsepower motor, which powers the impellers or grinding blades to run at roughly 1725-RPM.
This means whatever you place into the unit, including fruit peels, fruit pits, seeds, chicken bones, etc., will be cut down thoroughly to avoid clogging or jamming.
In addition to that, its stainless steel grinding components are meant to last longer than you could imagine. This helps you save money on unnecessary repairs and routine maintenance.
Moreover, this InSinkErator model has a 26-oz grinding chamber capacity to take more food scraps in and slash them.
Plus, it can grind anything you throw at it, thanks to its continuous-feed technology. With such performance, you won't see much clogging. The process is efficient, indiscriminate, and clean.
Additionally, unlike most other brands, InSinkErator provides easy DIY installation on most of its products.
The same is true in this case, as installing this model is entirely a breeze due to its easy-swap setup and Quick-Lock mount system!
Lastly, this InSinkErator model provides unparalleled 7-year in-house warranty coverage. Therefore, even if you somehow damage the machine, you're covered.
5. Moen GX100C Chef Series
Compact Design For Sound Reduction
If you're searching for robust and efficient but quiet waste disposal for your home, choose the Moen GX100C Chef Series.
This latest model by Moen makes it much easier to tackle leftover food and leave your kitchen sink clean.
It's an in-sink disposer, meaning the unit sits inside the kitchen sink, and homeowners can allow their remaining food to run through the drain without any hassle.
We liked this device because it comes with impressive SoundShield technology, helping minimize noise without compromising on performance.
This means you can have a conversation or watch a show while doing the dishes. In fact, its compact design with sound reduction features makes it arguably one of the quietest garbage disposals by Moen.
Moreover, this durable and dependable waste disposal provides fast grinding, reaching an optimum of 2800-RPM, reducing jams or clogs due to its high-speed, powerful one-horsepower vortex motor.
Not just that, the device features an "Xpress Mount," making installation effortless.
Lastly, this Moen model is the continuous-feed disposer, meaning you won't have to linger till there's a food scrap build-up; the machine automatically runs when it gets full.
Type Of Warranty You Can Expect Under $200 & Replacement Parts
Garbage disposals under $100 typically have a warranty claim ranging from one year to five years. However, waste disposals under $200 offer impressive warranty coverage.
No matter the model or brand, you'll find garbage disposals under $200 with seven to ten years warranty claims. Want to know more about which brand offers warranties? Read on!
Moen offers excellent warranty coverage on all its models, no matter the price tags. The same is true with Moen GXB75C garbage disposal.
The unit has an excellent 10-year in-home warranty coverage that helps you repair or replace your model when needed.
However, this service is only limited to defects arising from workmanship or material quality.
Waste King offers excellent warranties on its products. For instance, the Waste King L-5000TC offers a superior 10-year in-home warranty to their customers.
It covers faults caused by either workmanship or the material; however, the warranty becomes invalid if the defects are caused by:
Frigidaire is fast becoming a popular garbage disposal brand. They provide high-end features in their models, including exceptional warranty coverage like brands like InSinkErator and Waste King.
This model provides a ten-year in-home warranty and a lifetime warranty for corrosion. Defects resulting from workmanship or material are also included in the warranty claim.
InSinkErator garbage disposals are known around the world due to their superior performance and extended warranty coverage. And the InSinkErator 79024-ISE provides a 7-year in-home limited warranty.
This means InSinkErator's professional technicians will repair or replace your model if it breaks down, provided the defect results from material or workmanship.
Moen offers an impressive warranty on its waste disposals, even if they are under $200. Similarly, the GX100C from the Moen Chef Series comes with a ten-year in-home warranty.
You can get your model repaired or replaced if it's broken within the period and the damage is done due to the material or workmanship.
---
People Also Ask (FAQs)
Are garbage disposals under $200 worth it?
Yes, waste disposals under the $200 price tag are a worthy investment if you're buying to crush soft food like chicken bones, fruit peels, seeds, and most other everyday food items.
Do ice cubes sharpen garbage disposal blades?
Grinding ice cubes in your garbage disposer is a surprisingly effective and efficient way to ensure its maintenance. So every month, place some icicles in the unit and run it like always.
Can you overheat a garbage disposal?
Yes, you can! If you're trying to run the garbage disposal, but it won't start or even make the 'hum' sound, chances are it's overheated. This typically results from overfilling.
---
Conclusion
The best garbage disposal unit under $200 can easily cut down food leftovers into the smallest particles so that they drain effortlessly. In addition, every product we reviewed today offers superior performance and better design, so choose wisely!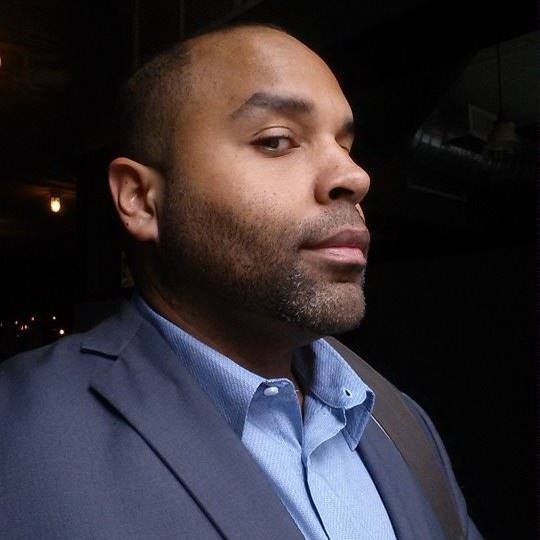 Ian Haynes is an expert writer who has successfully deployed over 500 plumbing pages and other related content. He has an excellent understanding of home plumbing issues and translates his experiences via Plumbing Lab so readers can have a better understanding of common household problems. Outside of his work, Ian likes exploring Brooklyn with his Labrador.