Indirect water heating is an efficient and economical way to keep enough hot water on tap for your entire family.
If you are in the market for a new water heater, we advise you to keep indirect water heaters in mind. Not only can you save money on your water bills, but your heating and cooling costs will serve a dual purpose without raising your annual charges.
This article will look at indirect water heaters, explain how they work, who they best serve and which brands offer the best models.
Page Contents (Click Icon To Open/Close)
Indirect Water Heaters Explained: (How They Work)
Indirect water heaters, as the name implies, heat your home's water indirectly. This means that essentially they are a method for transferring water heated by another source. That source is generally your home's air heating system.
The most common systems are boilers and furnaces. However, any whole-home heating system can work. The system uses a heat exchanger that turns the energy from the boiler or furnace into hot water.
The coils inside the heat exchanger are heated by the hot air created by your furnace or boiler. This, in turn (and indirectly), heats the water in the water tank. When you need hot water at a tap or faucet, the water leaves the tank and appears at the tap.
---
Benefits of Indirect Vs. Direct Hot Water Heaters
There are a lot of benefits to these indirect water heater systems. The most obvious of which is less equipment in your water heater closet. Even the tanked models have smaller footprints and fewer parts.
The fact that they have fewer moving parts is also a benefit, as it lowers the amount of maintenance you need to do. Lower maintenance means more time enjoying the hot water in your home than worrying about if it will be there or not.
Of course, they also lower your monthly utility bills by not adding to the energy consumption directly. If you are already using your furnace, heater, or boiler, you won't be charged more for continuing to do so.
Finally, indirect water heaters don't have the strain and stress of direct water heaters that go through continuous heating cycles. The metal tanks don't flex as much, which can lead to leaking, needing repairs or damage to internal parts.
By not requiring additional safeguards for these instances, indirect water heaters last longer, saving you even more in the long run.
---
Choosing The Right Indirect Water Heater for Your Needs
Before you head out and buy your indirect water heating system, there are a few things to consider. In this section, we will outline those considerations and explain why they are important.
Type Of Indirect Water Heater
Indirect water heaters are generally categorized into two categories: tanked and tankless. Tanked models look like a standard water heater with a tank installed in a garage, closet, or basement. In most cases, they will be installed near the furnace or boiler for more efficient use of the hot air.
Tankless or on-demand systems don't use a tank at all, and the water passes through the heat exchanger on its way to the faucet. As a result, tankless systems offer a more efficient supply of hot water, but larger homes or families may find the hot water doesn't last as long.
Because you don't have a need to heat the water separately from your air, indirect systems are much more efficient. This is because they don't solely rely on heating elements or internal systems and use air and energy already produced by your existing system.
By their nature, indirect systems are also smaller than a traditional water heater (tanked models) since they don't require larger spaces or bigger tanks. Tankless systems also don't have much more than a water pipe and a few inlet valves. Since most of the heating is done by the heat exchanger, you can install them almost anywhere without the worry of space.
Indirect water heater tanks rely on heat from outside sources. For this reason, the holding tanks need to be properly insulated to ensure the heated water stays hot. There are several insulation methods, including the tank material itself.
You will also find double-layered tanks with foam, spray, or fiberglass insulation in between. Better insulation methods mean a more expensive system upfront, but this cost addition is generally minimal and always worth it.
Not only does your home need to have an existing HVAC system, but it needs to be compatible with indirect heating. Most modern systems are capable of this, including electric, forced air, furnace, and boiler heating. If you have a home that is not compatible with HVAC systems, you won't be able to use indirect water heaters.
Most indirect water heater companies know how long these units and systems can last (average over 20 years). Their warranties reflect this longevity and offer you more than a standard water heater warranty might.
However, it is still crucial that you read through the warranty agreement to know what is and isn't covered, if a professional installation is required and how to make a claim.
As we have stated already, indirect water heaters are highly cost-effective and efficient. However, installing these systems and their initial costs are much higher than a standard unit. To get the most out of your new indirect system, you shouldn't expect to see any savings until about year 2 or 3.
By then, the system will have begun to pay for itself, and the monthly or annual savings will begin to appear more substantial.
---
11 Best Indirect Water Heaters Reviewed
Below we outline the best indirect water heater systems from the various brands in the industry. Read through the listing and find your next indirect water heater system.
1. Amtrol CH41Z Indirect Water Heater
| | |
| --- | --- |
| | |
| | |
| | |
| | |
| | Up to 173 Gallons Per Minute |
| | 6 years. Lifetime upgrade optional |
Indirect fired water heaters have been around since 1980. The inventor of that first model was Armtrol, and they have a long history of residential and industrial innovations. Included on that list are the invention of pre-pressurized diaphragm expansion tanks, well tanks, refrigerant gas cylinders, and thermal expansion tanks.
The indirect water heater tank was connected to a boiler system to use the existing energy from the boiler to heat the water in the storage tank. This minimized fuel usage and increased hot water output. From there, the Amtrol Boilermate only grew in innovation, production, and popularity.
Like a tankless water heater system, they don't require any venting or additional utility connections, provide more heated water, and are more efficient than a standard system. However, they also offer a storage tank that doesn't corrode, so your whole family can enjoy hot water.
The small footprint, simple installation, and top-mounted connections not only save on monthly and annual utility bills and increase hot water production, but they have a long list of features.
The Bimodal HPDE Poly tank is corrosion-free and does not need anode rods. The tank also has a form-fitted outer shell for increased efficiency and is twice the strength of a traditional tank construction. All Amtrol indirect water heaters come with a 6-year limited warranty. However, there is a limited lifetime warranty upgrade available.
2. Bock Sidekick Indirect Water Heater
| | |
| --- | --- |
| | |
| | |
| | |
| | |
| | 7-year warranty (Lifetime upgrade optional) |
The Bock Sidekick is a tanked water heater design that uses a boiler, furnace, or electric input to heat your water. These models are not only affordable but long-lasting and highly efficient. With multiple sizes to choose from, you also get the benefit of selecting the size best for your family and needs.
With Bock, the tanks aren't that special. The company doesn't spend a lot of time making highly attractive or futuristic model designs. Instead, they keep things simple and easy, and with a closet or garage/basement install, they aren't the center of attention anyway.
What you do get, though, is a water heater that performs well, at high volume and without a lot of wasted energy. The tanks are all-steel construction with a cobalt-glass lining on the inner tank as well as the heating coil. This prevents corrosion and deterioration, giving you a long tank life.
With options from 30 to 119 gallons, your home will have all the hot water it needs, even when used in multiple locations simultaneously. With the largest model, for example, you can expect up to 291 gallons of hot water for first hour delivery. The recovery rate is relatively high, too, meaning you will never run out of hot water when it is needed.
The warranty is pretty straightforward for residential installations. Fill out and return the warranty card upon installation of the system, and you will be covered for life. Optionally, do not return the warranty card, and you are covered for 7 years.
3. Westinghouse Indirect Water Heater
| | |
| --- | --- |
| | |
| | 30, 40, 50, 60, 80, 100 Gal |
| | Boiler, furnace, electric |
| | |
| | |
With Westinghouse, you will get brand recognition and durability to go along with your energy efficiency and ease of install. The Westinghouse indirect water heaters are specially designed to work with modern boilers.
In fact, if you are looking to upgrade your boiler too, the Westinghouse HTP boiler and a Westinghouse indirect water heater can maintain your high efficiency and lowered energy bills, even through the summer when a boiler isn't generally needed or used.
Available in 6 different gallon sizes, you can find the right-sized tank for your home and family needs. Even with multiple showers or chores at the same time, the indirect water heater will maintain temperature and pressure all day long.
The easy installation will also help reduce your labor costs when having the system put in your home. With top mount connections, insulated bibs, and a factory-installed T&P relief valve, it won't take long to have hot water running throughout your home.
The durable tanks, linings, and safety features all lead to a 10-year warranty coverage, too. No special things to do other than register your purchase, and the coverage is yours.
4. Triangle Tube Indirect Water Heater
Product Specification
| | |
| --- | --- |
| | |
| | |
| | Boiler, furnace, electric |
| | |
| | |
Triangle Tube is a brand from Europe that has entered the US market with mixed reviews. Part of the negativity is that it isn't US-based, which can be a sore point for some. However, if you are looking for a water heater that simply works, Triangle Tube may be your best option.
These models are designed for different water sources. City plumbing aside, you can also pull water from a tank, a well, or other sources. If this is you, the SMART40 from Triangle Tube is a viable option.
It can handle the harshness of well water, and the tank remains durable and full, even when there is a drought. As long as your pumps are working, you will have hot water. Because it is an indirect water heater, you also don't have to worry about additional spikes in your bills.
The 36 gallon tank provides enough constant hot water for a family of 4 or 5, even with simultaneous showers. You also get an extremely low pressure drop, rivaling the drop rate of the Westinghouse models.
The top mount connections are also important as they decrease installation time, which can equate to a lower install fee. It also makes the system much easier to maintain and control when and if the time comes.
There are 4 basic sizes to choose from (30 to 60 gallons), and each connects directly with your boiler; no expansion tank is needed. You also get a 6/6/3 year warranty covering the tank assembly, components, parts, coverage for 6 years, and 3 years labor costs coverage.
5. Techtanium Indirect Hot Water Heater
| | |
| --- | --- |
| | |
| | |
| | All hydronic heat sources |
| | |
| | |
Diversified Heat Transfer (DHT) is a brand that produces some beautiful and durable units. The Techtanium series of indirect water heaters is their biggest claim to fame, and for good reason.
These models come in two styles, TT or MT, which offer side or top mount connections, so you can choose the best option for your needs. You will also find the two styles share tank capacities at 20, 40, 55, 79, and 119 gallons.
The titanium glass-lined inner tanks allow for heat expansion and offer elasticity for long life. In addition, the powder coat finish on the outer tank gives you lifelong protection from the elements. Ideal for all installations, these systems work with all hydronic heat sources, including boilers and furnaces.
They also come with a 7-year warranty. However, the warranty claim requires removal and shipment of the unit (unless told not to), which may come at your expense. On top of that, though, once the repaired or replaced unit is shipped back to you, the warranty is extended for one more year.
6. Weil-Mclain Indirect Hot Water Heater
| | |
| --- | --- |
| | |
| | 30, 55, 80 and 119 (30, 45, 55, 85, 105 Plus series) Gal |
| | |
| | |
| | |
Weil-McLain offers two ranges of indirect water heaters, known as Aqua Plus and Aqua Pro. The Aqua Plus series is the more affordable series and offers slightly lower installation requirements. However, both are durable, reliable, and offer excellent flow rates.
The most significant difference is the construction, core use, and warranty coverage. The Pro series costs more, but you get a more durable lining to the inner tank, better coverage, and faster recovery times, thanks to the insulated bibs and larger piping.
Because of the added durability, the warranty coverage is almost double. Where the Plus series models are covered for 7 years, the Pro series are covered for 12. This is a marked difference and needs to be pointed out. However, both series models are rated for 15+ years of dedicated service.
These models are tanked but act as tankless with an expansion tank used. This means there are no anode rods to replace, no corrosion or sediment to deal with, and a constant, reliable stream of hot water whenever you need it.
7. Crown Boiler Mega Stor 2 Indirect Water Heater
Crown Boiler makes a lot of components for home heating, cooling, and water solutions. Among them is the Velocity series Mega Stor II indirect water heater. This compact unit has a lot of internal features that make heating your home's water more efficient and reliable.
The 50 gallon capacity tank is lined with carbon glass to fight corrosion without the need for anode rods. It also has a high first-hour rate of 236 gallons and can recover the full tank in less than 15 minutes.
The single-coil inside is made from 444 stainless steel and is extra wide for a durable, seamless heating surface that offers exceptional heating surface area. The outer tank shell is also highly durable and resilient that adds a polymer top and bottom to prevent leaks, cracks, and abrasions.
This floor-mounted design also comes with adjustable feet, so it can even be installed on uneven flooring. With top-mounted connections, installation is also quick and simple, saving you time and effort during the setup process.
The small, compact design is ideal for tighter area installs but also provides enough constant hot water for average homes and families of four to have plenty of hot water for all their activities. The lifetime limited warranty is also one of the best in the business.
8. Burnham AL35SL Alliance SL Hydrastone-Lined Indirect-Fired Water Heater
Specifications
| | |
| --- | --- |
| | |
| | |
| | Boiler, furnace, electric |
| | |
| | |
The Alliance SL indirect water heater models from Burnham are sleek, stylish, and perform better than you may expect. They are definitely worth looking into if you want to upgrade or swap over to indirect for the first time.
With top mount connections, the 35-gallon tank is easier to install. It also offers you the chance to mount on a stand or directly on the floor near your furnace or boiler. Whatever your installation needs require, this model probably meets them.
The alliance SL does come in 4 tank sizes and features a dual tank Hydrastone lining system. This makes the tanks impervious to water quality changes, limits the overall maintenance, and doesn't require an anode rod for corrosion protection.
All of these features equate to a low-maintenance water heater that lasts a long time without requiring constant upgrades or changes. These models are also lightweight compared to many other models, making them even easier to install or mount as needed.
With a 10-year warranty backing your purchase, you have little to worry about. However, to maintain the warranty and make a claim, if needed, can be a challenge. Make sure you read through the warranty and claim process to understand what is required.
9. HTP SuperStor Indirect Water Heater
Specifications
| | |
| --- | --- |
| | |
| | 20, 30, 45, 60, 80, 119 Gal |
| | |
| | |
| | |
Utilizing 316L stainless steel, the HTP SuperStor indirect water tank can withstand almost anything your water can bring with it. The stainless steel helps fight off corrosion, while the longer dip tubes bring water in from the boiler helps to keep the sediment from settling in the tank.
The 2-inch thick insulation between inner and outer tanks is a polymer foam that helps reduce heat loss while idle. While this model does work with any boiler, for the highest cost savings and efficiency rating, it is best paired with a new HTP boiler that is designed specifically to work in conjunction with this water heater.
The larger tanks offer a massive first-hour rating which is easily the best in the business. The 564 gallons first hour delivery means you can have all the hot water you need for showers, dishes and laundry.
However, there is a drastic drop-off for the smaller tank sizes, where, for example, the 30 gallon model only offers 154 gallons. With laser welding, double coils with extensive fins, your hot water problems are all but solved right here.
The 10-year limited warranty helps protect your investment, though the claim process can be a bit of a challenge. With enough persistence and proper registration of your purchase, though, the process is a lot easier.
10. Heat-Flo HF-40 Stainless Steel Indirect Water Heater
| | |
| --- | --- |
| | |
| | 30, 40, 50, 60, 80, 115 Gal |
| | |
| | |
| | |
Heat-Flo is a brand with a long list of products and solutions for your home or business. Their line of indirect water heaters comes in multiple size options to suit all of your needs. If you have extremely high demands for hot water, you can also bank together two models to get additional capacity and performance.
The entire system (tanks and coils) is constructed of 316L stainless steel, which helps reduce corrosion and minimize deposit build-up. Without a direct fire flame in the tank like a standard system, you also minimize lime and scale build-up.
The Heat-Flo series of indirect water heaters also use top-mounted connectors to help with installation and maintenance ease. The all brass drain and T&P relief valves are factory installed, also saving you time and less worry about proper mounting.
Using this model with any modern boiler will give you the ultimate control over the system and provide you with the most efficient use of the water heater. The construction of the tanks also includes a thermoplastic outer shell. It doesn't corrode, dent or scratch and can even further reduce the chance of leaking.
11. Lochinvar Squire SIT040 Indirect Water

Heater
Specifications
| | |
| --- | --- |
| | |
| | 30, 40, 50, 65, 80, 119 Gal |
| | Boiler, furnace, electric |
| | |
| | |
The Squire SIT indirect water heater model from Lochinvar is one you may not have heard of before. However, the SIT models are some of the most efficient and dependable in the industry. The biggest issue, though, is that they are also one of the most expensive.
For the premium pricing, though, you get some of the best ratings, stats, and materials available. Stainless steel construction is standard, along with multiple water source connections such as boilers, furnaces, and even electric HVAC systems.
You can also choose single wall or double-wall tanks, all with over 2-inches of water-blown insulation to help reduce heat loss and added efficiency. In total, they offer you 17 different models with capacities between 30 and 119 gallons.
The first-hour rate, recovery rate, and flow-through rate are all high enough to rival any brand in the industry. The larger models can easily accommodate families over 6 members with 3+ bathrooms.
With the addition of a lifetime warranty, good customer service, and an aesthetically pleasing system, you have nothing to lose except high utility bills.
---
Different Types of

Indirect Water Heating Systems
As you have seen throughout this article, there are two main types of indirect water heaters. Whether you decide on a tanked or tankless model will be completely up to you, your hot water needs, and other factors. Let's take a closer look at both options now.
Indirect with Integrated Tanks
The most common system is an indirect heating set up with a storage tank. While the tanks themselves are smaller than a traditional setup, they still maintain the same capacity levels. For example, you can have storage tanks between 20 and 80 gallons, though the most common sizes are about 40 gallons.
These systems are installed close to the furnace or boiler, so the heat exchanger is as close to the heating as possible. The heat is then transferred through piping to the cold water inlet, where the water is heated over time and held in the tank until it is needed.
This setup is the most common and affordable of the two options, but while it has a high-efficiency rating and long life expectancy, it doesn't match a tankless design.
With a tankless system, the process is the same. The difference is, obviously, that there isn't a tank to store hot water. Known as on-demand water heaters, these use stored energy and heated coils to heat the water along the pipes as it travels to from the inlet to the faucet.
By the time it hits your faucet, the water is hot. In near instant heating, you can get hot water much faster than with a tanked system. However, the hot water is a bit more limited. Large homes or families using hot water simultaneously may find that the water doesn't last as long.
Aside from this one negative aspect, tankless systems are faster, require less equipment, are easier to install, and last much longer. With average lifespans of 25 or more years, they are an economical choice for many homeowners.
---
Common Indirect Water Heater Problems
Water heaters are generally forgotten until we have to wait for hot water, or it never comes. There are several issues associated with water heaters that can be an easy fix or may require a professional to repair. Below are the most common problems and their possible causes as well as solutions.
| | | |
| --- | --- | --- |
| | Faulty thermostat, burnt fuse, crossed water lines | Replace fuses, breakers or thermostat. If the problem starts after install, verify cold and hot water line connections |
| | Temp and Pressure Relief valve broken, Low water pressure. Leaking pipe, faulty valve | Check that the leak isn't from a damaged or rusty tank. Check incoming pipes and valves for leaking and replace/repair as needed. Test the TPR valve for proper functionality |
| | Rusty tank, sediment, or scale build-up | Drain tank, refill and drain again to remove sediment and scale build-up. If you see rust flakes, the tank needs to be replaced. |
| | Bacteria in tank or water supply | A common issue with older tanks and water supply lines (or wells) with contaminated water |
| | Sediment build-up, damaged or faulty dip tubes or heating elements | Inspect the coils and heat exchanger, drain and refill tank, have dip tube replaced |
| | Faulty thermostat, sediment build-up, faulty heating elements | Replace thermostats or heating elements. Drain and refill tank to remove excess sediment. |
---
People Also Ask (FAQs)
How efficient are indirect water heaters?
Indirect water heaters are among the most efficient systems on the market right now. While they have a higher initial cost (unit and installation), they end up paying for themselves in energy bill savings after a few years. With double the life expectancy, those savings continue for at least two decades.
How long does an indirect water heater last?
On average, a tanked indirect water heater can last 20 to 25 years, which is over twice the life expectancy of a standard water heater. Tankless designs can last even longer when paired with a modern furnace or boiler.
How do indirect hot water heaters compare w

ith tankless models?
Tankless water heaters can be more efficient. According to Energy.gov, tankless systems installed in homes that use less than 41 gallons per day are up to 34% more efficient. However, larger homes or larger families will find the benefits of tanked models more efficient as they won't run out of hot water as fast or as often.
Do indirect water heaters need to be flushe

d?
Yes. Any water heater with a tank will need to be flushed at least twice a year. This will help combat and remove sediment that can damage the inner tank, heating elements, and lower the capacity of the tank. Bacteria, sediment, and contaminants in tankless models also need to be flushed out every 12 to 18 months as well.
How much does it cost to install an indirect hot water heater?
Installation costs will vary by state, region, and install type. Typically indirect water heaters cost more than a standard model install. On top of the unit cost, expect to pay between $800 and $2000 for indirect water heater installation when performed by a licensed professional.
---
Conclusion
Indirect water heaters are efficient, economical and can pay for their higher initial costs over just a few years. However, they aren't for every home. While they do work with any HVAC system already installed in the home, they are best used with boilers and furnace systems.
Tankless designs are more expensive but offer better efficiency and work well in more homes. Which one is best for you will depend on the factors covered in this article. Hopefully, you now have a better understanding of the indirect water heating industry and know if this is the right choice for you or not.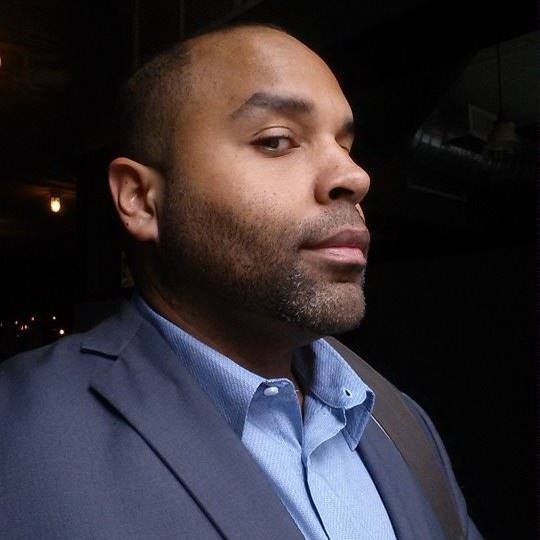 Ian Haynes is an expert writer who has successfully deployed over 500 plumbing pages and other related content. He has an excellent understanding of home plumbing issues and translates his experiences via Plumbing Lab so readers can have a better understanding of common household problems. Outside of his work, Ian likes exploring Brooklyn with his Labrador.