Digital water testers are a safe, convenient, and affordable way to test the overall water quality in a home, pool, or industrial plant. These tools can check the TDS or total dissolved solids, which measures whether there is metal, minerals, or salt in the water.
They can measure the pH of your water to ensure that your water is safe to drink. Some homeowners prefer to have alkaline water, and a digital water tester can confirm that the water is sufficiently alkaline.
Page Contents (Click Icon To Open/Close)
pH Meters Comparison Table
| | | | | |
| --- | --- | --- | --- | --- |
| | Apera Instruments, LLC AI209 | | | |
| | | Measures TDS: 0 — 9990 Ppm (Parts Per Million) | Does Not Test PH, Tests TDS | |
| | | | | |
| | | Measures TDS: 0 — 9990 ppm (parts per million) | Does not test pH, tests TDS | |
| | | | | |
| | Milwaukee Instruments MW102 | | | |
| | | | | |
| | | | | |
---
Understanding pH Meter Water Testers
Plumbers use pH meter water testers to determine the pH level of the water in any given home or commercial building. Understanding the water's pH level can help a plumber determine whether or not the water is safe to drink.
It can also help them decide whether or not the water is safe for the pipes (acidic water corrodes pipes, for example). Biologists, chemists, and lab technicians also use pH meter water testers to test various chemical solutions. Using a high-quality pH meter leads to a more accurate reading and provides a more specific reading as well.
---
Ways of Measuring pH Level
---
Features of the Best pH Water Tester
Level of Accuracy & Consistency
The best pH water testers have an accuracy that measures down to 0.01 or 0.001. This level of accuracy is not always necessary but is helpful for quality control and research environments. Consistency is best among more expensive pH meters where higher quality materials are used.
Ease of Use/Operation — Some pH meters are designed to be easy to use and portable such as a pocket handheld pH meter. Other meters are focused on accuracy and better readings such as benchtop meters.
Precision & Response Time
The precision of each pH meter depends on the values. The best pH meters will show precise measurements to 0.01 or 0.001. Most pH meters should take approximately 60-90 seconds when it comes to response time. More advanced pH meters will be faster, but only by a few seconds.
Calibration Controls
All pH meters need to be calibrated. However, some pH meters require several calibration points. Using a pH meter with a 2-point calibration system or 3-point calibration system will lead to a more consistent and reliable result. However, a 1-point calibration system will be easier to use and more cost-effective.
Portability
Handheld pH meters offer greater portability compared to benchtop meters. The tradeoff is that handheld pH meters tend to have lower accuracy readings.
Automatic Temperature Compensation
The temperature affects pH readings. Advanced pH meters will have an automatic temperature compensation calibration, but cheaper models will require you to calibrate at the same temperature as your samples.
Connectivity
Some pH meters will offer connectivity options. These meters can be connected to your computer to save readings and to work with various scientific programs.
---
8 Best pH Meters Reviewed
1. Apera Instruments, LLC AI209
Our Top Pick
| | |
| --- | --- |
| | |
| | |
| | |
| | |
| Automatic Temperature Compensation? | Yes, 0 to 50°C (32 to 122°F) |
The Apera Instruments, LLC AI209 pH meter is a portable pocket tester that is easy to carry and use anywhere. This pH meter is affordable, compact, and includes automatic temperature condensation. The low impedance sensor gives a quick response rate and accurate reading.
The device comes with a lanyard as well as a carrying case with pH 4 and pH 7 buffers. Some users noted that the calibration can be difficult and time-consuming. Others found the instructions challenging and recommended using online videos instead of reading the included instruction manual.
Steven writes on Apera Instruments, "This is a solid little meter! Has temp reading! Comes with both 4.0 and 7.0 calibration fluid as well as a lanyard and a nice compact carrying case. Only thing I can say is directions are beyond confusing. Best thing to do is to go to YouTube.
There is a detailed video on exactly how to calibrate and keep your meter running smoothly! Would 100% recommend to anyone looking for a fair priced digital pH meter."
If you want an affordable pH meter with ±0.1 pH accuracy and automatic temperature condensation, then this is the best pH meter for you.
---
2. HoneForest
best ph meter for drinking water
| | |
| --- | --- |
| | Measures TDS: 0 — 9990 ppm (parts per million) |
| | |
| | Does not test pH, tests TDS |
| | Built-in battery, not replaceable |
| Automatic Temperature Compensation? | |
The HoneForest TDS meter is the best pH meter for drinking water on our list even though it doesn't actually test pH. Why? Because the HoneForest TDS meter can reliably test water and determine whether or not the water is safe to drink. This meter tests TDS, also known as total dissolved solids, and this reading can tell you when you have dangerous substances in your water or excess minerals such as copper or iron.
The Environmental Protection Agency has said that 500 ppm is the maximum acceptable TDS level. When you test your drinking water, look for a level between 0 — 500 ppm. If you find that your drinking water has a level that exceeds 500ppm, you need to contact a professional water specialist to determine the exact problem and how to fix it. More elaborate testing will need to be done to find the source of the problem.
This TDS meter is extremely affordable and offers a quick 60-second test to ensure your water is safe, especially if you've been storing it. The green backlit screen is easy-to-read, and the pocket size is highly portable. If you want to ensure your drinking water is safe and do not require measuring specific pH, then we recommend this TDS meter.
---
3. Lambow Digital Meter
best ph meter for pool water
| | |
| --- | --- |
| | |
| | |
| | |
| | 2x 1. 5V LR44 button cells |
| Automatic Temperature Compensation? | Yes, 0°C - 80°C (32°F - 176°F) |
The Lambow Digital pH meter is the best pH meter for pool water on our list. It has a high accuracy of ±0.01 pH, an auto-calibration button, and an agile glass probe. It also has an auto temperature compensation feature to help with accurate readings.
The pocket-size (slightly under 6") is ideal for testing in a variety of locations and quickly stowing away after use. The additional accuracy compared to other pH meters provides more specific knowledge about the level of the water and can lead to finding better water solutions when problems arise. This product also comes with three pH buffer powders to properly calibrate the device.
Some users have reported that the device needs to be recalibrated before every use, while other users have stated that the instructions are difficult to follow. If you want an affordable pH meter with a high accuracy ±0.01 pH reading and an agile glass probe, then this pH meter is a great model to choose.
---
4. HM Digital TDS-EZ
best water quality tester
| | |
| --- | --- |
| | Measures TDS: 0 — 9990 ppm (parts per million) |
| | |
| | Does not test pH, tests TDS |
| | 2 x 1.5V button cell batteries |
| Automatic Temperature Compensation? | Yes, automatic temperature compensation. No range given. |
The HM Digital TDS-EZ meter is the best water quality tester with a TDS testing range of 0-9990 ppm. From 0-999 ppm, the measurements are present in 1 ppm increments with 1000 to 9990 ppm switching to 10 ppm increments.
These measurements measure the total dissolved solids in water with the Environmental Protection Agency stating that anything above 500 ppm is dangerous for drinking. If you do not need a pH reading, this TDS meter is a cheap, inexpensive option for testing your drinking water at home.
The hold function saves measurements so you can easily record your readings and compare them over time. Automatic temperature compensation is also included. A large LCD display is easy-to-read, and an auto-off function saves battery life.
The back of the model has a chart that shows what the different measurement readings mean so you can easily assess the quality of your water and pinpoint any problems. The inexpensive model does contain a 100% plastic body made with cheap materials, but for the price, this model cannot be beaten.
---
5. Micnaron
best aquarium tester
| | |
| --- | --- |
| | |
| | |
| | |
| | |
| Automatic Temperature Compensation? | Yes, automatic temperature compensation with a range of 0°C - 80°C (32°F - 176°F) |
The Micnaron digital pH meter is the best aquarium tester on our list. A two-point calibration system provides more accurate readings. The included color system helps users understand their readings. Auto calibration and auto temperature compensation tool makes sure that readings are always clear.
The device itself is small and portable with a strong, durable protection cap. The battery compartment is easily accessible so that batteries can be replaced. The unit does come with included batteries, a carrying case, and 3 pH buffer powders.
Users, however, have said that they experienced difficulty with calibration. Some users also noted that the device has a short shelf life and needed to be replaced after six months. For a high accuracy ±0.01 pH model, this is one of the most cost-effective options. This digital pH meter can easily test drinking water, aquariums, spas, wine and beer, and pools.
---
6. Milwaukee Instruments MW102
best pH meter for brewing
| | |
| --- | --- |
| | |
| | |
| | |
| | |
| Automatic Temperature Compensation? | |
The Milwaukee Instruments MW102 pH meter is an expensive pH meter that goes above and beyond other meters. With an extended range of -2 to 16 and ±0.02 pH accuracy, precise readings are a given. The stainless steel temperature probe is highly sensitive and protected by the durability of the container.
A 9V battery keeps this pH meter working for years. This unit is heavy-duty enough to withstand field tests and can be used not only at home but also in the laboratory or for general field use. Automatic temperature compensation from 0 to 70°C and two-point automatic calibration keeps the meter operational regardless of temperature.
This unit is bulkier than most of the pH meters on our list, but the unit weighs only 1 lb and is still portable. This model also has a slower response time. When performing readings, you will need to be patient and wait for the full reading to surface.
However, these two downsides pale in comparison to the many upsides of this pH meter. If you want the most accurate readings, the most durable system, and an extended pH range, then you want this pH meter model. This model also includes 20mL sachets of calibration solution at 4.01 and 7.01 pH levels.
---
7. PentaBeauty
best portable pH meter
| | |
| --- | --- |
| | |
| | |
| | |
| | 3x 1.5V LR44 button cells |
| Automatic Temperature Compensation? | Yes, 0°C - 80°C (32°F - 176°F) |
The PentaBeauty pH meter is an affordable, accurate pH meter perfect for users who want something small and sleek. This is the best portable pH meter we've found. Weighing only 5.6 ounces, this pH meter is easy to carry around.
An auto-calibration feature also includes an auto temperature compensation feature to adjust to the water temperature in the sample being tested. An easy-to-read screen with large numbers helps users read the pH level, and the on/off button helps preserve power. A protection cap hides the probe when not in use and protects it.
This pH meter comes with a user manual that shows pH ratings of common substances. This makes it easier to identify liquids that are not at the appropriate pH level, such as your drinking water. Some users have noted, however, that calibration can be tricky and may take several attempts.
They have also pointed out that the glass probe is fragile and needs to be handled gently. This is an affordable and portable pH meter with a helpful user manual that would be great for any homeowner who wants to test their water.
---
8. Dr.meter PH100-V 0.01
best pH meter for indoor hydroponics
| | |
| --- | --- |
| | |
| | |
| | |
| | |
| Automatic Temperature Compensation? | Yes, 0°C-50°C(32°F-122°F) |
The Dr. Meter PH100-V 0.01 pH meter is the best pH meter for indoor hydroponics. With indoor hydroponics, you need to test pH levels to ensure that the crops are growing successfully. If the hydroponic nutrient solution is not in the optimal pH range, your crops can suffer. Most nutrient solutions should have a pH level between 5.5 and 6.5 pH. This pH meter comes with a carrying case and six calibration packets.
A protective cap keeps the probe safe when not in use. The LCD display is easy to read, and the battery compartment is easy to access at the top of the device. A "hold" button allows users to save readings, and the calibration button makes auto-calibration effortless.
Some users have reported that the batteries are not long-lasting and require replacement every few months. Another possible issue is that the pH meter's probe is delicate and needs to be handled gently.
When you are not using the pH meter, we recommend immediately placing the protective cap back on the device to keep the probe safe. If you want a pH meter that is portable with a clear screen and has high accuracy readings perfect for hydroponics, then this is an excellent pH meter for you.
---
Calibrating a pH Meter
Before you use your pH meter, you need to calibrate it to ensure accuracy. Yes, you can calibrate your pH meter without a solution. To calibrate your pH meter, get your buffers ready. You can use a neutral buffer as well as an acidic or alkaline buffer. Set the pH by placing your probe into the solution and then digitally entering the correct reading.
Once you have an accurate reading that matches your buffer, you can remove the probe and clean it with distilled water. Now, set the pH a second time with the second buffer. Continue this process with the third buffer. This will ensure that your pH meter is calibrated. If you have distilled water, which has a pH of 7, you can use distilled water as your solution.
---
Measuring with a pH Probe
To measure the pH level in water with a pH probe, first check your pH meter's instruction guide. Each probe has its own specific instructions. However, most probes follow similar guidelines. Start by calibrating the probe to ensure accuracy.
You can check accuracy by testing the probe in a liquid substance with a known pH value. Then, collect a water sample and place the probe in the same. Be patient and wait for the meter to reach a steady measurement (also known as equilibrium).
From here, you can read the pH reading and note the pH value for your records. The pH scale ranges from 0-14, so your reading will be in this range.
---
Cleaning and Maintaining pH Meters
Cleaning and maintaining pH meters is important. A properly maintained pH meter will have a longer life, and one of the most important parts of cleaning your pH meter is cleaning the probe. Make sure that you always keep the tip of the pH meter probe wet.
Use a pH cleaning solution of 0.1M of hydrochloric acid to clean your probe monthly. If you are not using your probe, clean the tip with clean tap water and then place the cap on the tip. Make sure that you keep all oils away from your probe. You should always make sure to clean and calibrate your probe every month.
---
People Also Ask (FAQs)
How accurate are pH meters?
The accuracy of pH meters differs based on the type of pH meter. Most pH meters range in accuracy from +/- 0.1. However, the most accurate pH meters have an accuracy of +/- 0.001.
Why is the pH level of water important?
The pH level of water is essential because it affects your daily health. Water can contain contaminants if the pH levels are off and can taste poorly as well as smell. Poor pH levels can also lead to corrosion in pipes and destroy home pipe systems.
What causes low pH levels in water?
Low pH levels in water (acidic water) can be caused by minerals, most commonly calcium. A high level of carbon dioxide is also typically present in the water. This occurs when chemicals or minerals enter your water.
How can you raise the pH levels in water?
To raise the pH levels in water, we recommend a neutralizing filter or a soda ash/sodium hydroxide injection into your water lines. The method that is best for your home depends on why your water is acidic. Plumbers will need to ascertain the source of the problem and then create a solution.
What is the ideal pH level of drinking water?
The ideal pH level of drinking water is between 6.5 and 8.5. However, water slightly outside these lines isn't always unsafe. It will often cause problems for metal pipes (corrosion) and can be contaminated. It will also most likely taste poorly and may smell.
How long do pH meters last? When do I replace it?
Most pH meters last anywhere from 6 months to one year. You should recalibrate your pH meter monthly to ensure accuracy. We recommend replacing your pH meter every one to two years as a homeowner and every six months as a professional plumber.
What is the difference between the cheap, mid-range, and expensive models on our list?
The most significant differences between the cheap, mid-range, and expensive models on the list are the durability of the pH meter and the accuracy.
---
Conclusion
A pH meter or TDS meter can help you measure your water quality and allow you to take decisive action if necessary. You can keep your fish safe in your aquarium, your family safe when drinking water at home, and your family safe while swimming in your pool with these water reading devices.
If accuracy, quality, and durability are essential to you, then we suggest choosing the most expensive model on our list: the Milwaukee Instruments MW102 pH and temperature meter. This product is the highest quality product on our list.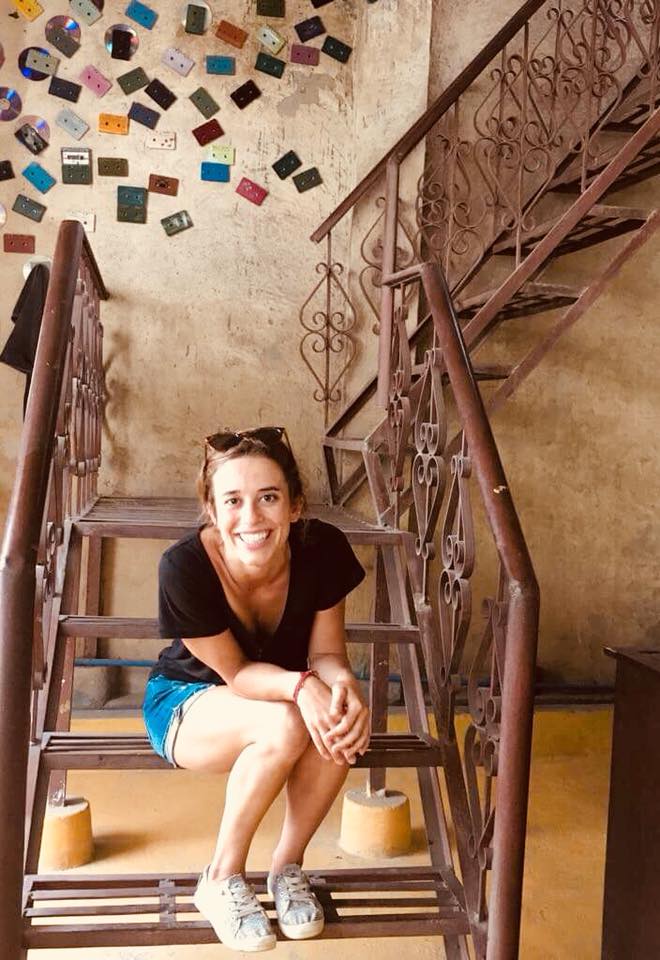 Caitlin Shaffer has been traveling & working as a content writer & SCUBA dive instructor since 2014. Having lived in Central & South America, Southeast Asia, India, & Australia, Caitlin has had many years of experience with a variety of kitchen, bathroom, plumbing systems & common household products. Other than writing about her plumbing experiences & knowledge, her main passions are yoga, ocean conservation, & sustainable development.