It's not uncommon nowadays to see faucets that have sprayer head attachments in a kitchen, and with good reason – they give you a level of functionality that a traditional faucet can't provide. That's also why you'll see these types of faucets in many commercial installations as well.
But which types are the best? Should you get a pull-down or a pull-out model? Does it really matter?
It matters more than you think!
We have reviewed and rated a variety of pull down and pull out kitchen and commercial faucets. Our reviews cover the best quality and value for money options on the market.
Page Contents (Click Icon To Open/Close)
Pull Down/Out Faucets Compared
Delta Leland Single-Handle Touch

WEWE Single Handle High Arc

American Standard Colony Soft

Kraus Bolden Single Handle

Kohler Forte

Single Control
---
Pull Down vs. Pull Out Faucets
With both types of faucets, the sprayer head attachment can either be pulled down into the sink or pulled straight out. It's pretty obvious why they're called what they are, right?
Each design does have one thing in common. The attachment is connected to the faucet body itself by (what can be) a relatively long hose. This hose typically has weights on it to keep the motion smooth as you pull it down (or out).
It may not be a fair thing to say that one style is better than the other. It ultimately depends on how you plan to use it.
There also is a style where the spray head is entirely independent and is stored on the side of the faucet. That style offers much of the same functionality, but we will be focusing on the pull-down and pull-out models for our reviews and buying guide information.
---
How to Find the Right Pull Down & Pull Out Faucet
So what are the main points that you should keep in mind when you're faucet shopping?
Let's take a quick look at some of the features and benefits that should play a big part in your comparisons.
Flow Rate
The flow rate is a measure of how much water moves through the faucet over a certain period of time. It is typically measured in gallons per minute (gpm). Most kitchen faucets have a flow rate of around 2.2 gpm, with some going as low as 1.5 gpm. Higher flow rates mean filling up pots and pans quicker, but it may also create some splashing that might not be present with the lower figures.
Just for comparison's sake, a bathroom faucet's flow rate can range from 1.5 gpm down to 0.5 gpm, which makes sense as a bathroom faucet usually has less water-intensive uses.
Spray Modes
Regardless of the faucet style that you are looking at, a handy feature is the ability to have multiple spray modes.
It's not uncommon to see at least two modes (some models may have more options). The first is the traditional aerated stream that you would see in any standard faucet. This mode is excellent for filling pots or most general purpose tasks.
The second is more of a gentle spray, more like a rain shower. This mode is more delicate and is best for things like washing off leafy vegetables or removing light food residue over a greater area.
Docking Method/Mechanics
A "docking method" is the method used to keep the spray head attachment in place when you're not using it.
A typical method is to use a little bit of friction between the body of the spray head and the spout of the faucet. This friction is enough to hold the spray head in place. Over time, though, the pieces may wear, and the weight of the spray head may cause it to droop. This is particularly true with pull-down faucets. Pull out taps will do the same thing, but since the direction of the pull isn't straight down it will tend to stay in place better.
Another popular method is to use a small weight on the hose under the sink. That will give some "pullback" on the tube, helping to keep it seated in the spout.
Some models offer a magnetic system to keep the head in place. This is an excellent feature for a pull-down faucet as you'll never have to worry about the parts wearing out.
Spout height
How high the spout curves over the sink is an essential factor to keep in mind. A higher spout height will give you more room to maneuver for any task, and it will help when working with deeper pots or washing more significant items (such as a large serving platter).
Hose Length & Base Cabinet Space
Some models can come with relatively long hoses for the spray head. You should take some measurements to make sure that the hose isn't too long for space under the sink.
With a hose that's too long, it may hit the bottom of the cabinet and not allow the spray head to dock as it should. When this happens, a weight on the hose is pretty much useless.
Design & Finish
Designs for both styles of faucets can range from simple, smooth surfaces to more intricate looks. The functionality is the same, but the different models will help to match the overall décor of your kitchen.
Multiple finishes are available as well. You'll find models that have:
Most of these finishes have texture options too. They can be polished for a shiny look or "brushed" to give a more dull, matte appearance.
Plumbing
Plumbing for a faucet is typically nothing that a homeowner will have to worry about. All of the hot and cold water valves (the "hard" plumbing) should be in place from when the home was built. That's usually the hard part, anyway. Most faucets can be installed easily with some basic hand tools and some readily-available parts (more on that later).
Convenience
Pull down and pull out faucets can be much more convenient to use over a "standard" faucet.
There are things you can do with them that you can't do with a traditional setup, like reach every nook and cranny of your sink.
Having the ability to take the spray head and maneuver it around to different locations can make any rinsing or filling tasks easier. The various spray modes available on some models only add to the flexibility.
Installation & Hole Mounting Options
Most sinks have three holes in them to mount a faucet.
Faucet models that use separate handles for hot and cold water will typically use all three. There are one-handled styles that need only the center hole; in this case, both the hot and cold water inlets are integrated into the body of the faucet itself. Additionally, these styles have plates that will cover the other two holes to keep the installation clean and attractive.
Price/Warranty/Customer Support
Prices for different models can vary greatly depending on the quality of build and the feature set. We have seen them range from under $50 to close to $1000.
The level of warranty that is offered is essential as well. If you are looking at two similar models, it may be best to choose the one that has the most extended warranty period. Even if there is a long warranty, make sure that you understand everything that is covered.
Customer support from the manufacturer is a big deal too. Nothing can be more frustrating than trying to fix an issue or make a warranty claim with a company that is difficult to work with. Sometimes that may mean going with a well-respected brand name over one that may not be as well established in the marketplace.
---
8 Best Pull Down & Pull Out Faucets Reviewed
1. Delta Leland Single-Handle Touch
Best Pull-Down Kitchen Faucet with Sprayer
| | |
| --- | --- |
| | |
| | |
| | |
| | |
| | Touch/Pull Down/Single Handle |
| | |
| | |
Starting right off is the Delta Leland Touch Pull Down Faucet – our pick for the best pull-down kitchen faucet with a sprayer. Innovative, functional, and attractive are the three words that come to mind when taking a look at all this model has to offer.
The Delta Leland is touch activated – merely touch anywhere on the spout with your hand or forearm to start and stop the water flow. The unit is powered with batteries that are easy to change and can have a life of up to five years – and it even has an LED indicator to let you know when they need to be replaced. You can also use an optional AC adapter instead.
The Tempsense LED indicator will give you a good indication of where the single control handle is set, so you don't turn it on and get a blast of water at a temperature that may be different than what you want to use at the time.
The touch-clean nozzles on the spray head make cleaning a breeze – any build up can be easily removed by just wiping them with your finger. The magnetite docking system will ensure that the spray head will always stay in place and will not droop.
Two spray patterns give you flexibility for a multitude of filling or rinsing tasks, and the Diamond Seal Valve uses ceramic discs to ensure long life and reliable performance.
Yes…all of this and it looks great, too! There are three attractive finishes to choose from that will match with almost any kitchen décor.
Leaks are significantly reduced thanks to the InnoFLEX supply lines. They are integrated right into the faucet itself, eliminating one point where leaking can occur.
Add in the generous five-year limited warranty, and it's easy to see why the Delta Leland sits at the top of our list.
On the Delta website, user Bonnie2019 writes, "I've had this faucet for a couple of weeks now and just love it! The shield spray feature is great and the pull down sprayer creates much less splatter than my old sprayer."
---
2. WEWE Single Handle High Arc
Best Pull Out Model
| | |
| --- | --- |
| | |
| | Modern/Brass & Stainless Steel |
| | |
| | |
| | |
| | |
| | |
Filled with features at an affordable price point, the WEWE Single Handle High Arc has found its way to being our pick for the best pull out kitchen faucet.
The WeWe offers a spout that will rotate 360°, giving you a broad range of motion for the spray head – docked or undocked. It also has a valve with ceramic discs to ensure extended and reliable use. A great feature is three spray modes (spray, stream, and pause) to give you maximum effectiveness for any task.
Installation is a breeze thanks to all of the critical connections being integrated into the center body of the unit. If your hot and cold water valves are out of reach for the inlet hoses coming out of the body, then a standard extension is all you'll need. It also can support one-hole or three-hole sinks or countertops, thanks to an integrated plate that will cover up the two outside holes during the installation process.
The WeWe High Arc's visual appeal is simple but elegant. The spout is made out of stainless steel, and the base of the faucet itself is constructed out of brass with an attractive brushed nickel finish.
Rugged construction, good looks, great features, and functionality…plus a five-year warranty as well? That makes it obvious why we think the WeWe Single Handle High Arc is the best pull out kitchen faucet on the market.
---
3. Moen Arbor Touchless One-Handle High Arc
Best Motion Sense Pull Down Faucet
Technology has become a part of almost every area in our lives nowadays, and your kitchen faucet isn't immune to the effects either! Our choice for the best motion sense pull-down faucet is the Moen Arbor Motionsense High Arc.
Moen is one of the most well-known and respected brands on the market, and with models like the Arbor Motionsense, it's easy to see why. Features include the Reflex system for the spray head, which is a self-retracting system that will always keep the head properly docked.
It also utilizes Moen's Powerboost feature, which makes filling large containers easier and faster. With the simple touch of a button, the spray power is increased by 50%.
The Arbor also has two types of motion sensors for reliable hands-free operation. The first is under the spout and will turn on when an object is placed beneath it. There is also a "wave sensor" where you can activate water flow by waving your hand above the top of the spout as well. You can always use the standard single handle as well.
The Moen Duralock Quick-Connect Installation System takes ease of installation to an entirely different level. You can complete the installation process for each water line in one easy step with no tools!
The design is sleek and modern, with a smooth, curved profile for the faucet base and an attractive one-hole mount.
The Moen Arbor Motionsense High Arc – this is where high-tech meets your kitchen!
For our full guide to touchless kitchen faucets, click here.
---
4. American Standard Colony Soft
Best Single Handle Pull-Down model
Fancy, schmancy…tech, schmeck…
Yeah, the touchless faucets with all of the features are neat. No one can debate that. But sometimes a little simplicity is all you need. That's where the American Standard Colony Pull Down Faucet comes into the picture as our choice for the best single handle pull-down kitchen faucet.
The Colony may be simple with its single handle, but that doesn't mean that it lacks any functionality. It has a pull-down spray head with an adjustable spray pattern – it even has a pause feature as well.
A rugged ceramic disc valve will give you trouble-free operation for years to come, and American Standard is so confident of the quality of the Colony that it offers a lifetime limited warranty on both the function and the finish. Another great feature of the valve is that it has a memory position – it can keep the water temperature where you like it without having to adjust the handle.
"Works hard. Looks great. With the Colony Soft Collection of kitchen faucets, you'll complete kitchen tasks with convenience and grace. It's beauty that's always ready to perform." - American Standard
Simple good looks are a big part of the design, and with a scratch, tarnish, and corrosion resistant finish you can be assured the Colony will stay good looking for a long time.
Sure, you can spend more on a pull-down kitchen faucet and get a lot more features. If you're looking for a top-quality pull-down faucet at a price that won't take your wallet for a ride, then the American Standard Colony may be just what the doctor ordered.
---
5. Kraus Bolden Single Handle
Best Commercial Style Pull-Down Faucet
If you think about it, the styles of pull down and pull out faucets for your kitchen most likely evolved from commercial applications, where having a spray head on a hose is pretty much a necessity. Let's take a look at the Kraus Bolden – our selection for the best commercial style pull-down kitchen faucet.
The heavy-duty brass construction spray head has two powerful spray settings (spray and stream), and the open-spring style spout will swivel a complete 180°.
One great feature is the Easy-Clean spray nozzle. All of the vents for the spray setting are made from soft silicone. Mineral and scaling buildup over time can be removed by just wiping your finger over them to break it up and flush it out.
Just because it's "commercial style" doesn't mean that your style is limited by something that's…well…boring. The Krause Bolden comes in five different finishes so it can match the visual appeal of just about any kitchen.
Installation is pretty easy thanks to the integrated, braided hoses for water inlets that extend out of the base of the faucet. The single handle also gives you precise control over your water temperature.
Kraus is yet another brand you can trust, and they have added a limited lifetime warranty to the Bolden model as well.
One satisfied Wayfair customer says, "The reviews sold me on this faucet!!! It was installed yesterday I LOVE it! Happy that it swivels all the way back out of the way. Love the simplicity of one piece!"
---
6. GICASA Sturdy Pre-Rinse
Commercial style faucets can add a touch of class to any kitchen, and with the GICASA Commercial Style Pre-Rinse, you'll have our pick for the best brass commercial style pull-down kitchen faucet.
The GICASA is meant to be as rugged and functional as it looks, thanks to its sturdy brass construction (spout and body) and stainless steel handle. A ceramic disc valve will keep giving you reliable operation for a long time to come. The single handle is perfect for getting your water temperature exactly where you need it.
One outstanding feature of the GICASA is the great pre-rinse spray setting. This will let you clean food residue off your dishes faster than you would with most other models. On top of that, it also has an entirely separate nozzle apart from the spray head that has a more powerful stream for that tough-to-get-off food residue.
The matte black finish will keep your kitchen looking great, as it will not let water spots and fingerprints show as they might on a polished steel or chrome finish.
Overall, the GICASA Commercial Style Faucet is a great choice to bring commercial functionality within your own home.
---
7. Pfister Pfirst 1-Handle
Best Single Handle Pull Out model
| | |
| --- | --- |
| | |
| | Traditional/Stainless Steel |
| | |
| | |
| | |
| | |
| | |
Pull down kitchen faucets are great tools, but there indeed are applications where a pull out tap would be a better choice, mainly if you don't have a bottomless sink. Just as with pull-down models, there is a wide variety of pull out options on the market.
Based on our research we have found the Pfister Pfirst 1-Handle to be our recommendation for the best single handle pull out kitchen faucet.
Features include the Pforever Seal™. This gives you a rugged ceramic disc valve that Pfister guarantees will never leak. The pull out spray head offers two spray patterns that are controlled by a toggle button on the spray head itself for convenience and ease of use. And, with the extra long 38" hose, you should be able to maneuver the spray head however you want to complete any job.
The single handle lets you set your water temperature with ease, and installation for a three-hole sink isn't a problem thanks to the included deck plate.
No, it may not have all of the bells and whistles that other models may have, but that's OK! If you're looking for a solid performer in the pull out kitchen faucet space, then the Pfister Pfirst 1-Handle might be right up your alley.
---
8. Kohler Forte Single Control
Best with 2-Function Spray Head
To finish things off, let's take a look at what we think is the best pull out kitchen faucet with a two-function spray head: the Kohler Forte. This modern-looking pull out faucet has a great set of features – each of which may earn the right for the Forte to be the model that you decide to install in your kitchen.
Staring off, the Forte has a ceramic disc valve to ensure long life and reliable operation. The simple single handle has a memory function as well – this allows the faucet to be operated at the same water temperature that you had set the last time you used it, regardless of the handle position.
"Fluid design lines make the Forté faucet a versatile addition to your kitchen decor. A high-arch, pull-out spout offers convenience for washing bulky items, while a single lever handle allows you to turn on the water and find your ideal temperature in one move. The included escutcheon covers the base of the faucet for a complete, refined look." - Kohler
The hose for the spray head uses Kohler's ProMotion technology. This gives you a light braided along with a ball joint that swivels for comfort and easy usage.
The spray head itself has MasterClean technology, which is a proprietary Kohler feature. It provides a surface for the spray face that makes mineral buildup easy to clean.
The modern visual design is beautiful, and with five different finish options, you should be able to find one that fits great with your existing kitchen décor.
Kohler also provides a limited lifetime warranty on top of all of that – yet another reason why the Kohler Forte is a great pick!
---
Advantages of Pull Down/Out Kitchen Faucets
Either style will let you direct a spray of water in the exact location where you want it – that's the primary benefit of both pull-down and pull out faucets. Past that, each one has its own set of advantages that should be considered in your buying decision:
Pros for pull-down faucets include:
Areas, where pull-out faucets, may have an edge are:
---
Various Types of Kitchen Faucets
Single Handle vs. Two-handle
Single handle faucets have a handle that can be moved to the left or the right. Typically, going hard left will give you hot water, and hard right will provide you with cold. You can always put the handle somewhere in the middle, allowing you to get any range of hot to cold that you may need.
Two-handle units have one for hot, and one for the cold. Blending adjustments are made by opening and closing each valve to get the temperature you are looking for.
Counter Top vs. Wall-mounted
Installation of pull-down or pull out faucet – really, any style – can be mounted in other ways than just to holes in your sink.
Some kitchen designs have the sink mounted in a way where there are no sinkholes. That's not a big deal as there can be holes cut in the countertop itself. Most models can accommodate either sink or countertop installations by design and length of the water inlet bodies.
Less standard is a wall-mounted faucet. These typically require more complicated plumbing than a sink or countertop faucet installation.
Kitchen Faucet Water Filters
Using a water filter is a great way to make sure your drinking water is clean and pure.
The issue is that many of the units that are designed to mount onto the end of the spout aren't meant for faucets with removable spray heads.
If you want to use a water filter with a pull-down or pull out faucet, your best bet may be to go with a filtration system that mounts under the sink. That way the water is filtered before it even gets to the water inlets on the faucet.
Touch Activated vs. Touchless
Yep – even kitchen faucets can benefit from today's technology…
A touch activated faucet uses electrical principles to turn the base of the faucet into a big on/off switch. All you have to do is touch it, and it will turn the water on at the temperature where you have the faucet handles set.
A touchless faucet uses motion sensor technology to sense a wave of your hand. As long as you keep your hands within a certain distance from the sensor the water will stay on. Take your hands away? The water will automatically shut off.
Pre-Rinse Faucets
One style of faucet that should be mentioned – actually a "sub-style" for lack of a better way of saying it – is the pre-rinse faucet.
You're more likely to see a true pre-rinse faucet in a commercial installation. That's because it is intended to have a high arc for the faucet body, which gives you more room to work with. It also is geared around having a high-pressure spray, which is undoubtedly helpful for blasting off food that gets left on plates.
They can be pretty large, but some manufacturers have scaled down designs that are meant for home kitchen installations.
---
How to Install Pull Down and Pull Out Faucets
While it's never a bad idea to have a professional plumber install your faucet, it isn't a task that is out of reach for the average DIY'er.
Physically mounting the faucet is typically pretty simple. All you usually need to do is to insert the water inlets through the holes in the sink or countertop. Most models come with large nuts that thread onto the inlet bodies to secure the faucet in place.
Hooking them up can be pretty easy as well. Most faucets have threaded fittings on the water inlets (one for cold and one for hot). The valves on the house plumbing typically have threads as well.
You can go to any home improvement or hardware store and buy individual connector hoses that will thread into the valve, and then to the faucet fitting. These hoses come in various lengths and appropriate sizes to make almost any installation pretty easy to do.
There are cases where hard plumbing lines and soldered joints are needed. In those cases, it may be best to call a pro.
---
People Also Ask (FAQs)
What is a ceramic disc and is it worth the additional costs?
A ceramic disc is part of the water valve mechanism in some models of faucets. The theory is that – since ceramic is such a durable material – it will last much longer than a traditional cartridge valve design. Is it worth the price? Maybe…
Yes, it may last longer, but most modern faucets can last for many years before any seals, washers, or springs wear out. You'll have to consider if the extra price up front is worth it to you.
What is the best way to keep my kitchen faucet clean?
Many times a faucet may stop working as well as it used to. This may be due to the number of minerals and hardness of your water. Some people that use well water may find that scale will build up over time, making the spray nozzles clog and lose effectiveness.
In these cases, a baggie with some vinegar might do the trick. Let it soak for a bit, and you should be good to go. For more severe problems then you may have to use a more effective chemical, such as a robust bathroom cleaning solution. Be careful here, though – the acids in these can be hazardous to your health.
For cleaning the body of the faucet, a little household cleaner may be all you need to bring the finish back to looking new.
How many holes will I need in my counter to mount a kitchen faucet?
It depends on the style of the faucet. Single handle units typically require only one hole. Two-handle models usually use all three that are typically found in a sink (or countertop that was designed for a faucet mount).
How long can I expect my kitchen faucet to last?
What is the best faucet to install without compromising water flow and pressure?
From our research, there isn't one particular style or brand of faucet in this regard. The best thing to do is to research flow rates to see which tap may best suit your needs.
Do I have to call a plumber every time my faucet malfunctions?
It depends on what the issue is, and also your skill level with doing repairs around your home. If you notice a leak coming from the body of the faucet, then it may have to be replaced or rebuilt. Sure, you can pay a pro, but sometimes all it takes is a little online searching to see how to take it apart and replace some worn components.
That being said, some issues are a lot bigger than replacing a simple rubber seal. Cracked or damaged components may lead to more of a problem than you want to deal with. If you aren't comfortable with replacing a faucet, then it's always a safe bet to contact a professional plumber.
---
Conclusion
Pull down and pull out faucets can be vast improvements over a standard tap in your kitchen or a commercial application. With the maneuverability and flexibility that they offer, you may wonder how you ever got along without one of these great faucets in the first place!
Our recommendation?
Take some time to do research on which model would be best for your needs. A model like the Delta Faucet with Pull-Down Sprayer (the #1 overall choice on our list) may be what you're looking for.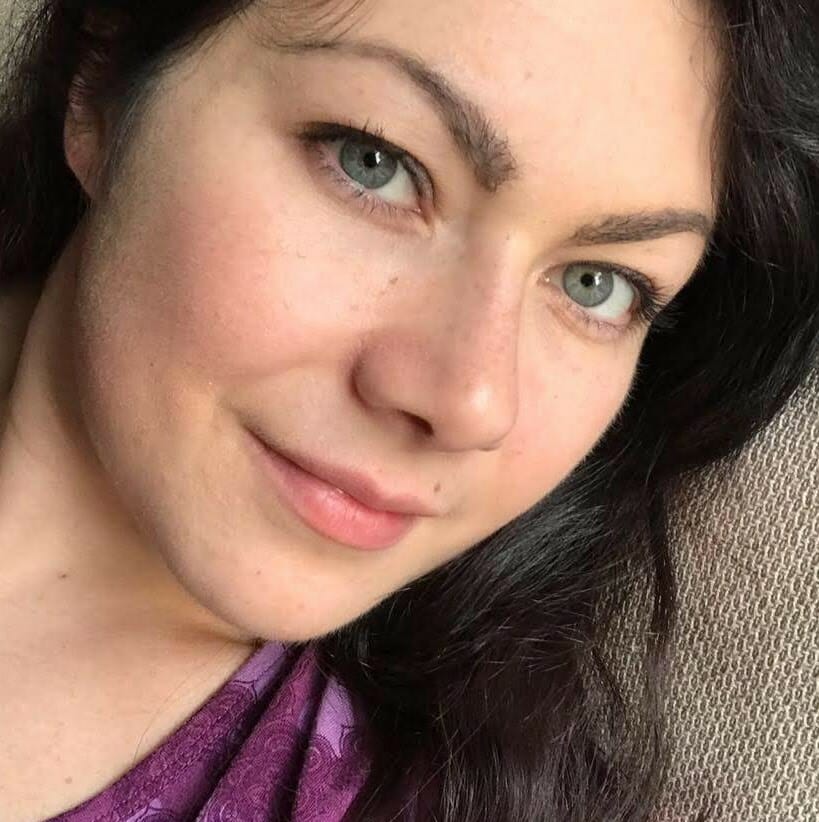 Holly Curell is the editor extraordinaire for Plumbing Lab. Having grown up in Michigan, Holly has spent time living in New York, Virginia, & currently North Carolina, where she lives with her husband & family. Holly loves DIY & has years of experience with at-home plumbing problems that arise from having 3 kids & living in colder climates. When she's not writing about her plumbing knowledge, Holly enjoys reading, hiking & relaxing with family.