If it's working correctly, you'd hardly notice a shower valve. These critical pieces of hardware play a keystone role in keeping your shower's water output consistent and comfortable. This single piece of hardware can take a lot of wear over time, eventually necessitating a replacement.
Whether done as a DIY project or professional installation, a shower valve replacement will require you to invest in a new, high quality shower valve. This guide will teach you about the key specs and features you need to take note of when comparing prospective shower valve models.
Page Contents (Click Icon To Open/Close)
Shower Valves Compared
Symmons

S-46-1-BODY Temptrol

Brass, bronze, stainless steel

Rough Valve, Pressure Balance

Rough-In with Service Stop
Benefits of Using Shower Valves
There's a good chance that you use a shower valve every day without knowing it. That's because this crucial piece of hardware is built into your shower (likely within the wall itself) and controls the flow of water by volume as well as the temperature of that water. Using a shower valve is crucial to enjoying a reliable showering experience.
There's also a good chance that you've noticed the high price tags on some shower valves. This might make you question if you really do need this piece of hardware or not. In reality, a shower valve is absolutely crucial.
Modern shower valves work to prevent temperature fluctuations, ensuring that all users are safe and comfortable while bathing. These valves also maintain water pressure to prevent a sub-par bathing experience during peak usage periods.
---
Choosing a Quality Shower Valve
Type of Shower Valve
There are a variety of shower valve types available to consumers today. These include temperature-regulating valves, pressure-balancing valves, thermostatic valves, traditional mixing valves, and transfer valves. Each of these types is described in detail in a section in the latter half of this guide.
Temperature Settings
Ideally, your chosen shower valve will include some temperature-based settings. These often include limitations on how hot water can be to pass into the valve itself. This can help prevent scalding. A thermostatic system can also constitute a temperature control setting, especially when it comes to preventing sudden temperature fluctuations caused by simultaneous cold water demand.
Control System
A shower valves control system refers to how the unit itself manages its several inputs, namely temperature and water pressure. Most units use 1 control, which regulates hot water, cold water, and pressure, all in the same mechanism. There are also 2 and 3 control systems that separate out these functions. Digital control systems are also becoming more common, especially in residential shower installations.
Ease of Installation and Outlets
If you're planning on installing your new shower valve on your own, be sure to choose a model that is easy to install. This includes checking how many outlets a particular model includes, as more outlets can make for a more complicated installation. More outlets aren't necessarily better, but it can make for a more robust shower water delivery system.
Safety Features
If at all possible, pick up a shower valve with built-in safety features. This can vary from model to model, but often include some module for preventing sudden pressure or temperature fluctuations. Safety features may also include hardware reinforcements that can prevent troublesome leaks.
Price & Warranty
As with all bathroom hardware replacements, you should keep an eye out for good bargains with shower valves. Given their price, this can be especially important when working on a fixed renovation budget. Don't skimp out on a worthwhile warranty, though. These can help pay for themselves if your new shower valve comes up short of expectations.
---
8 Best Shower Valves Reviewed
1. Moen 3510 M-PACT
I like this valve because you can control both the volume of water and the temperature…I used it in a shower rebuild. It is silky smooth to operate.
There are a whole bunch of worthwhile shower valves to choose from in today's market. But out of all of these, my top pick has to go to the Moen 3510 M-PACT. First off, I have always trusted this brand and their lifetime warranty. Both professionally and personally, I've taken advantage of it on several occasions. However, I would not expect this model's brass construction or any of its 4 ports to ever let you down.
Another reason I love this shower valve is because it is built upon the Moen M-PACT common valve system. As such, this model's ½" IPS connections should be fully compatible with any Moan faucet style, even if you choose to upgrade many years in the future. Even with this level of installation flexibility, this shower valve still manages to maintain a high standard of pressure balancing performance. It also includes a volume control mechanism to help decrease your regular shower water intake.
I will admit that the Moen 3510 M-PACT is a bit on the expensive side, often at over $100 a pop. But, given its excellent performance, longevity, and warranty, I would gladly pay that much again.
Also Recommended: Best Moen Shower Heads
---
2. Symmons S-46-1-BODY Temptrol
Runner Up
| | |
| --- | --- |
| | Brass, bronze, stainless steel |
| | |
| | |
| | |
| | "Lifetime" (residential), 5-year (commercial) |
Next up, I want to introduce you to my runner up for best overall shower valve – the Symmons S-46-1-BODY Temptrol. Symmons is another trusted name in the shower valve industry, so you can definitely count on this model's brass and bronze construction to exceed its expected service life. Even if it does wear down a bit early, you'll always be able to get a replacement through this unit's lifetime warranty.
As for this shower valve's performance, you'll really be surprised at what the Symmons S-46-1-BODY Temptrol is capable of. For example, this shower valve is built with an adjustable stop screw. This small inclusion ensures that any shower handle mounted to it can only turn so far. This feature works well with this model's integral temperature limiter, which can prevent scalding or a sudden surge in hot water.
Interestingly enough, this shower valve is not just a pressure balancing type valve. When purchasing it, you can also get one that includes an optional integral diverter for use in a shower/tub set-up.
---
3. Pfister 0X8310A
Popular Model
| | |
| --- | --- |
| | |
| | |
| | Rough Valve, Pressure Balance |
| | |
| | |
If you've done any shopping around for a new shower valve up to this point, you've likely seen that the Pfister 0X8310A is a pretty popular model.
That's likely because it is a fairly basic pressure balancing shower valve compatible with back-to-back installation. At the same time, I believe a lot of this model's popularity revolves around its solid construction. This model's solid brass construction (including brass stems) won't ever give up the ghost prematurely.
Speaking of durability, the Pfister 0X8310A also makes use of this brand's specialized Pforever Seal. Its internal ceramic disc valve won't crack or degrade – even after a decade or more of daily use. You'll also find that this model comes with a protective black guard cover that can be used during the installation process. After that, the guard can be removed to ensure the unit is properly aligned and mounted according to the manufacturer's recommendations.
Folks who are looking to integrate low flow technology into their shower will also like the Pfister 0X8310A. That's because it can be adjusted all the way down to a 0.5 GPM water flow setting with relative ease.
---
4. KOHLER K-304-KS-NA
Have always been extremely satisfied with Koehler products and this unit should work well and be just as durable. Installation was very easy…
Finding the best Kohler shower valve would be hard if you were left to your own devices. But fortunately, you have an expert like me on your side. That's why I want to recommend the KOHLER K-304-KS-NA to you. That's because this model utilizes a proprietary Rite-Temp pressure-balancing valve system that prevents almost all fluctuations within a 3 degree range. At the same time, this unit also includes a high-temperature limit stop to ensure sudden drops in cold water don't scald you or your family members.
This model's diaphragm design valve is also very unique among its competitors. Specifically, the KOHLER K-304-KS-NA's diaphragm design is made to prevent freeze-ups from contamination and water debris. As such, your maintenance with this particular shower valve will be minimal at best. That includes maintenance of this model's overall structure, which is made from corrosion-resistant brass.
The KOHLER K-304-KS-NA does have a noteworthy shortcoming that I must mention, though. As it turns out, its highest flow rate is around 5 GPM. That's not very low by modern standards, which may make those looking to save water hesitant.
Also Recommeneded: Best Kohler Shower Heads
---
5. Moen 2520
Best Rough in Shower Valve
…finished off our bathroom and matches well with the other oil rubbed bronze fixtures. Well made, good water pressure, looks great.
I'll admit that it is hard to determine the best rough in shower valve just on appearance alone. Instead, you need to look past the surface to see a model like the Moen 2520 and its outstanding array of specifications and features.
This includes a Posi-Temp valve, which was engineered by this brand to provide an unmatched level of temperature stability. You'll find that this mechanism can also effectively pressure balance and temperature limit. As such, you can count on this model's safety through and through.
Also, in terms of value, you get a lot out of the Moen 2520. For starters, this unit can be found online under $100. For that price, you get a lifetime limited warranty from one of the industry's most trusted brands. That price also accounts for this model's 4 ports, which is almost double the usual amount for a shower valve of this price.
Even this model's heat-resistant brass speaks to its overall value. Taken together, you're not likely to find a more affordable or reliable rough in shower valve on the market today.
---
6. Hansgrohe iBox
Best Universal Shower Valve
| | |
| --- | --- |
| | |
| | |
| | Rough In with service stop |
| | |
| | |
The IBOX functions smoothly and is drip free.
If you're not familiar with the Hansgrohe brand, then you're not alone. They appear to be a relatively new player on the market, with their Hansgrohe iBox making up the core of their brand.
Based on the popularity of this model alone, I'd say that this brand is on the rise. That's because this approximate $80 unit is easily one of the best universal shower valves available right now. You need not look further than this unit's durable brass and PVC construction to see that that's the case.
But if you need more proof, then check out the Hansgrohe iBox's housing construction. It is designed to be leak-proof, naturally. But in field tests, this model actually exceeded better-known brand's units on this front. This housing also includes a series of rubber seals not seen in its competitors. These seals trap in operational noise, which makes this one of the quietest shower valves in its class.
The Hansgrohe iBox also stands out for its increased compatibility. Specifically, DIYers will really appreciate that this model can be connected to either ½" or ¾" plumbing without risking leaks.
For more on the Hansgrohe brand, check out our review of Hansgrohe faucets.
---
7. MOEN 2570 M-Pact
Easy Shower Temperature Control Valve
I'll be the first to admit that the MOEN 2570 M-Pact is relatively similar to another model discussed in this collection. But for whatever reason, I've found this unit to be both a little cheaper on average and a bit easier to install by hand.
As a fairly easy shower temperature control valve, this model makes use of a simplified mounting system that even a DIYer can understand. Should you ever need replacement parts, you'll be able to get them in a flash, too, thanks to the lifetime warranty that comes standard with this unit.
Besides this, you'll find many of the best specifications in the MOEN 2570 M-Pact that have made the brand so popular. This includes a solid brass construction that can resist the wear and tear of more than a decade of daily use.
However, unlike other models in this unit's line, the MOEN 2570 M-Pact utilizes a quarter-turn stop system. As a safety feature, this can prevent over-adjustment and the resulting scalding that can come with it.
---
8. American Standard R111
Finally, if you're looking for the best cheap model that won't let you down on quality, be sure to have a look at the American Standard R111.
Clocking in at under $50 on various online stores, this unit costs around half of its competitors in the pressure balancing shower valve class. But despite that bargain price, this unit is still built from the best materials. This includes a cast brass frame that can withstand long-term contact with hard water. This model's ceramic cartridges are similarly built to last and remain wholly leak-free.
Speaking of cartridges, the American Standard R111's cartridges are super reliable in terms of performance. They are often able to accommodate sudden surges in hot or cold water without causing you any discomfort. Along the same lines, this model's diaphragm system is designed to eliminate cross-flow efficiently. Over the life of this shower valve, that small operation change can significantly decrease the occurrences of mineral build-up inside the valve proper.
I'll also note that the American Standard R111 accepts a wide variety of inlets. This includes ½" copper and iron pipes, as well as PEX and CPVP adapters.
---
Types of Shower Valves Explained
Temperature Regulating Valves
As its name suggests, this type of valve is designed to limit or regulate the maximum water temperature output through the valve. They can also regulate water pressure to a certain extent.
Pressure-Balancing Valves
This type of valve can balance the water pressure both at the valve and "upstream" from the valve. This helps prevent fluctuations in water pressure, especially during high-demand events throughout an interconnected home.
Thermostatic Valves
These valves include separate controls for water volume and temperature. As a result, they can be used to increase volume without increasing pressure. These valves can also cap output water temperatures to prevent scalding.
Traditional Mixing Valves
This is a "basic" shower valve for most intents and purposes. As a result, they simply draw in hot and cold water before mixing them in the output phase. As such, they lack the most modern types of temperature and pressure regulation.
Diverters and Transfer Valves
These valves are designed to allow a single hot and cold water input to be accessible to both a shower and a tub. Typically, these valves attach to an exterior mechanism that, when engaged, diverts or transfers the incoming water to the shower head or tub spigot. Usually, these valves reset themselves after water pressure is lowered.
---
Replacing Shower Valves
If you're in the market for a new shower valve, there's a good chance that you are currently in the process of replacing your current shower valve. Doing that is not as easy as it would appear, so it is important to learn the steps in that process before jumping in headfirst.
To start, you'll want to be sure that you have the right tools on hand. This includes a screwdriver, Allen wrench, utility knife, channel pliers, tubing cutter (hacksaw), and more. From there, follow the instructions outlined in this guide.
---
Common Shower Valve Problems & Quick Fixes
Shower valves can fall victim to a variety of common problems. Chief among these is dripping or leaking, which can result from long-term use or wear on the valve itself. In most cases, this is a physical problem with the valve itself that warrants a total replacement.
Meanwhile, there are a variety of other problems that could befall your shower valve. Check out this video for more information on those problems as well as quick ways to resolve them.
---
People also Ask (FAQs)
Can you use a particular type of valve in any shower system?
Generally speaking, yes. However, the age and design of your home's water system leading up to your shower may make it advisable to use one style or another. Your best bet on this front is to consult with a professional plumber before investing in any new hardware.
What is the role of a diverter valve?
A diverter valve is designed to (when activated) divert incoming water to another outlet. If your shower/tub combo is set to output water through the tub spigot by default, a diverter valve would be able to divert that same stream to a shower head. That way, both shower functions could share the same basic control and delivery hardware.
What is the difference between concealed and exposed shower valve?
As their names suggest, an exposed shower valve is mounted in view of a shower stall while a concealed shower valve is hidden in the wall. Concealed units are the most common in modern bathroom aesthetics, though they are the more expensive option. Exposed shower valves are easier to install as a DIY job and tend to provide a more "rustic" appearance to a bathing space.
How much do shower valves normally cost?
Precise costs will depend on which hardware model you choose and the cost of labor (if any). However, most installation jobs range from $400 to $600 in total. Be aware that a new shower valve could end up costing as much $1,000 if your bathroom requires serious renovations to install it.
How long do shower valves last?
With proper maintenance, a shower valve can last as long as 20 or 30 years. This is especially true of modern valves, which are usually built with longevity and productivity in mind. However, older shower valves (such that you might have in your wall already) may last up to 15 years past their installation point. This is due to more wear placed on their older hardware.
How much do shower valves normally cost?
Basic mixing shower valves make up the price base of this type of hardware at around $50 per unit. However, other types of shower valves may cost upwards of $80 or $100. Some specialized shower valve types can even cost up to $150, though this price is usually justified by added functionality or safety features.
---
Conclusion
With all things said and done, you should now have a pretty solid understanding of what to look for in a high-quality shower valve. Of course, you won't really need to shop around thanks to the collection of top-tier models reviewed above. You should be able to use these to pick out the perfect shower valve replacement for your home's bathroom.
If you're still unsure which to go with, I want to recommend the Moen 3510 M-PACT. This is a solid, general-purpose pressure balancing shower valve that does not require a professional to install. It is built on top of this brand's common valve system. As such, you'll easily attach it to any new plumbing work down the line without any hassle.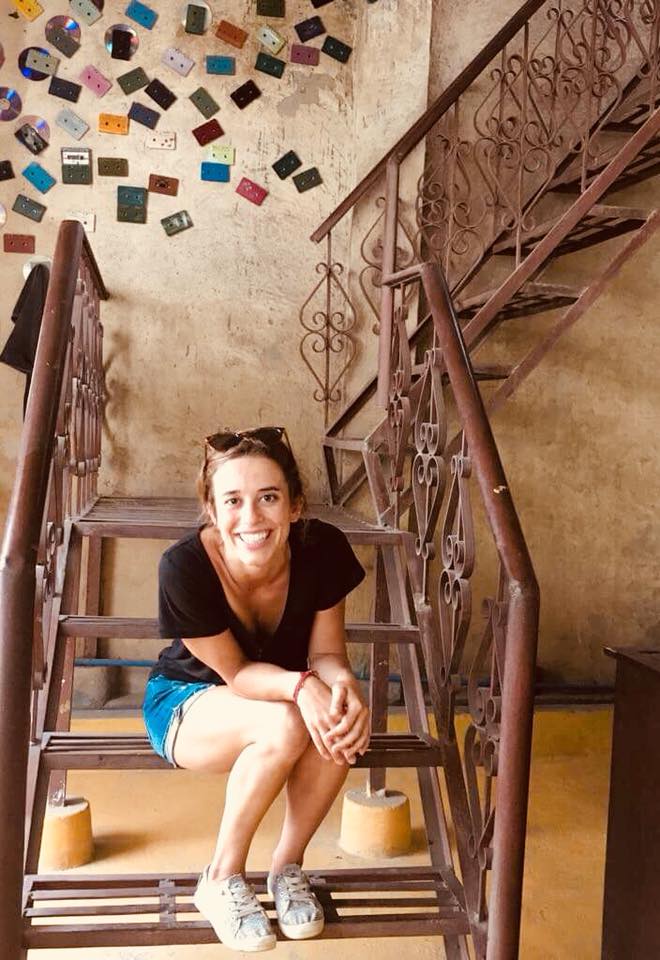 Caitlin Shaffer has been traveling & working as a content writer & SCUBA dive instructor since 2014. Having lived in Central & South America, Southeast Asia, India, & Australia, Caitlin has had many years of experience with a variety of kitchen, bathroom, plumbing systems & common household products. Other than writing about her plumbing experiences & knowledge, her main passions are yoga, ocean conservation, & sustainable development.