If you want to update your kitchen there are various ways of doing so. One of the least costly is to install an undermount sink to add style and functionality with less maintenance required instantly.
Page Contents (Click Icon To Open/Close)
Undermount Kitchen Sinks Compared
| | | | | | |
| --- | --- | --- | --- | --- | --- |
| | Kraus KHU110-27 Standart PRO | | | | |
| | | | | | |
| | | | | | |
| | | | | | |
| | Swanstone QZ03322LS.077 Granite | | | | |
| | Elkay ELGU2522WH0 Gourmet Quartz Classic | | | | |
Advantages of Undermount Models
What exactly are undermount sinks?
The name comes from the fact that they're installed under the counter, rather than being placed into a pre-cut hole in the countertop.
The benefit of this style is that you don't have to deal with a lip on the rim of the sink, which can gather all kinds of dirt and unhealthy bacteria.
Aside from sanitation purposes, they also tend to look more sophisticated and sleek, while saving you valuable counter space.
Undermount sinks come in an array of different materials, such as stainless steel, copper, granite, and more. Are you aiming to improve your workflow and the aesthetics of your kitchen with one appliance? It's no wonder why undermount kitchen sinks are quickly rising in popularity.
For more kitchen sink options, check out our full guide here.
---
How to Buy the Right Undermount Kitchen Sink
Size
Before you start looking, you must make sure you have sufficient space for this type of sink. Take proper measurements of the counter space you have in your kitchen, and see if this will feasibly work for you. While it's not a rule, undermount kitchen sinks are often a bit larger than your regular sink.
Sink Material
Stainless steel seems to be the standard for many sinks, due to how lightweight, durable and easy it is to clean. The material can easily last years before it starts to diminish in quality.
Copper is visually-appealing, and won't tarnish or rust. A significant feature of the metal is that it has antimicrobial properties, resisting potentially harmful viruses and bacteria.
Granite is extremely durable and gorgeous to look at. However, to use it as a sink, you'll need to spray an acrylic/granite blend on a resin base. Once ready, your sink will be resistant against scratches, stains, and bacteria, making it incredibly simple to clean and safe for your family.
Fireclay is just as durable as the rest while being chip-and-scratch-resistant. In terms of looks, it won't discolor or fade when water and chemicals touch it. Fireclay comes in an array of cool colors to choose from, and it's 100% bacteria-resistant, too!
Finally, porcelain is typically coated in a steel layer to create a scratch/stain-proof sink but isn't as durable nor attractive.
Style & Design
The style and design you choose will significantly depend on your personal preference, from stainless steel to farmhouse style. Single bowls are typically going to take up less space, while a double bowl gives more space for washing. With double bowl sinks, you can use one side for rinsing, and another for soapy water. (For our complete comparison guide, click here.)
The division wall may not seem like a big deal, but it makes completing tasks much easier in many cases. Round basin sinks are typically reserved for bathrooms but are making their way into many kitchens due to their space-saving and exciting designs.
If you have a limited amount of counter space or don't need a large sink, these are great options.
Gauge
The best undermount stainless steel kitchen sink will be thick and firm, to provide added durability and protect against dents. Just a single dent can make a beautiful sink look beat up, so this is important. The thickness of stainless steel sinks is measured by "gauge."
The lower the gauge, the thicker the steel. If you can manage it, I highly recommend opting for a 18-gauge model or smaller.
Heat Resistance
There's probably going to come a time or two where you need to place hot pots or pans in your sink. This means the material it's made of must be able to withstand high temperatures. This will vary from model-to-model, as most sink materials are made to be thermal-resistant.
Noise Control
While kitchens are notoriously a bit noisy if you could minimize it, wouldn't you? No one likes getting woken up or waking someone else up just from placing a dirty dish in the sink! If the sink is stainless steel, the gauge can affect the noise level. Keep in mind some models include sound pads or insulating foam which aid in keeping things quiet.
Easy to Clean
Make sure when purchasing your new sink that you also look at the finish. Glossy/polished finishes may look nice, but they also make fingerprints, water spots and smudges more noticeable, where maintenance becomes more tedious.
Aside from the finish, pay attention to how resistant the material is against staining. You don't want to be scrubbing your sink for 20 minutes just because you poured some red wine down it.
Installation (easy mounting)
Even if you're not planning on doing your DIY installation, easy mounting is preferential. First, it's always nice to have all mounting accessories, so you don't have to make a run to Home Depot or wait for an extra Amazon order to come in.
While undermount styles are generally going to be more complicated than your standard sink, they vary in difficulty, and ease of installation often relates directly to quality.
Warranty & Price
As with most purchases, it's essential to consider your budget. However, with kitchen appliances, higher pricing is usually going to mean better quality. By spending a bit more, you can plan on more robust sinks that often look nicer and are easier to clean.
Warranties go hand-in-hand with pricing and attest to how well the product is made. The more extended the warranty, the longer you can plan on your sink lasting.
---
6 Best Undermount Kitchen Sinks Reviewed
1. Kraus KHU110-27 Standart PRO
Our Top Pick!
Stainless Steel, Chrome, Stainless Steel/Chrome, Matte Black, Stainless Steel/Matte Black

Lengths Available
14", 17", 21", 25", 26", 27", 28", 30"
The Kraus KHU110-27 Standart PRO Stainless Steel 27 inch undermount kitchen sink stands out not only because of its durability but because of its sleek looks, too.
The Contemporist states, "Undermount sinks are consistent with contemporary design trends, like clean lines and simplistic forms." I can't think of a better way to describe the KHU110-27.
Comprised of real 16-gauge T304 stainless steel, you can feel confident that dents will stay far away from your new appliance. The rust-resistant finish only adds to the toughness of this model, while the non-toxic undercoating prevents moisture from forming or damaging the sink and base cabinet. Considering it comes with a lifetime warranty, I have a feeling you won't be looking for another sink anytime soon.
With the Kraus PRO, you can choose the exact size and color to suit your décor and cabinet. Colors range from a classic Stainless Steel, Chrome, Stainless Steel Matte Black, or a more modern Stainless Steel/Matte Black and plain Matte Black. For size, they're available in 14" to 30" to give you the best possible fit.
Washing dishes is simple with the extra-deep bowl to give you enough room for larger pots and pans to sit in. To prevent standing water, the sloped bottom and channel grooves work together to direct water and soap down the drain. While this stainless steel single bowl undermount kitchen sink is efficient, it's finished off nicely with their CapPro drain cover to give an attractive, smooth look by concealing the garbage disposal.
When you're all done, cleanup is a breeze, thanks to the tight-radius corners and smooth transitions. If you're wondering which towel to use to clean your new sink, there's no need! Kraus has even included one of their signature kitchen towels to help you out.
---
2. Ruvati
best double bowl Undermount Kitchen Sink
"For those who wash dishes by hand, filling one sink with soapy water for soaking, washing, and rinsing and the other with dishes to dry is the ideal system," states Knoxville Plumbing.
However, even if you use a dishwasher, there are still countless benefits to the Ruvati Double Bowl Undermount 16 Gauge Stainless Steel Sink.
Just like with the KHU110-27 from Kraus, this hefty model is made from 16-gauge, T304 stainless steel. The build quality is well worth the price. The 50-50 design is excellent for separating dishes or washing/soaking food in one, allowing for extra headroom; many of us need to accomplish kitchen tasks seamlessly.
The unique 3-inch, low-divide design may not seem like much, but it's incredibly useful in providing the space required when washing unusually large dishes or pans with a long handle.
The brushed satin finish not only looks sophisticated but makes for relatively easy cleaning (however, it could've been better). The undercoating ensures your stainless undermount kitchen sink is never damaged by moisture, and the thick sound guard padding will dampen the sound of loud clanks and bangs while using it.
While the sink is more than satisfactory on its own, I was pleased to open up the box and find some extras included. The proper mounting brackets and cut-out template came along for easier installation, as well as a rinse grid and basket strainer to help buffer sound of pots and pans.
---
3. ZUHNE Modena
best Undermount stainless steel Kitchen Sink
10" to 32" wide
Various Depths Available
Optional Drains & Faucets
While there are certainly benefits of a double bowl undermount kitchen sink, a single basin has its own set of charms.
"With a big single-bowl sink, it's easy to clean that large roasting pan, wok, or lobster pot," says Remodelista.
If that sounds like something you need, then check out the ZUHNE Modena 30 x 18 Inch Single Bowl Under Mount, which features an extra deep and wide bowl.
Known as one of the most reputable kitchen appliance manufacturers, with ZUHNE you always receive luxury and functionality. Much like the previous products, it's made from lead-free, 16G T304 stainless steel. It's no wonder it comes with a lifetime warranty, considering it's built to last for decades.
Both rust-and-corrosion-proof and dent-resistant, the Modena 30 undermount kitchen sink will stay in pristine condition throughout countless family gatherings and get-togethers with friends. One thing I would like to remark on is that it wasn't 100% scratch-resistant, in my experience.
One feature that helped me ensure I was picking the perfect model was that the brand offers various dimensions/sizes to fit your counter and cabinet. You can even select some that include a faucet or offset drain, so you know the fixtures will work with the design.
Marketed as the "quietest and safest sink in the world," I can't quite argue. I haven't tried every sink in the world, but among those I have, this model ranks high in both categories. Their industry-leading insulation technology has been tested to score 2.5 times more effective than other brands at diminishing noise associated with stainless steel sinks.
As far as safety goes, each component is non-toxic, while also remaining code-compliant across both Canada and the US. To prove their production processes and materials are safe, they've gone ahead and become approved by ISO while exceeding many other industry standards.
Sloped base channels and an included 3-piece basket strainer and bottom grid help move waster and debris along easier while preventing drain clogs. Both use and installation are easy and straightforward!
---
4. Blanco 440194
best single bowl undermount kitchen sink
| | |
| --- | --- |
| | |
| | |
| | |
| | |
| | |
| | |
| | Anthracite, Metallic Grey |
Easily one of the most resilient sinks out there, the Blanco 440194 Single is resistant against extreme temperatures - both hot and cold. Made of 80% solid granite, it can handle up to a whopping 536 degrees Fahrenheit, while remaining resistant to scratches, stains, and household acids/alkali solutions. This sink could easily last you and your family a lifetime.
It may be durable, but it's quite gentle when it comes to dinnerware and fine crystal. The Silgranit material is much less likely to break these fragile items, which will save you hassle and money.
The 9.5" depth is so deep, that water won't easily splash out while being able to hold various pots and pans if you're not a clean-as-you-go type of person. As you finish up, soft, gradual grooves move water and debris quickly towards the drain, so standing water is no issue.
Few models can compete with the 440194 Diamond in terms of how easy they are to clean. Fingerprints and smudges are practically nonexistent, and smooth corners and edges make for quick, swift motions while wiping up messes.
"When you see stains, traces of food, or other debris elements on a Silgranit sink, they can be removed with a little water and a simple scouring pad," says Green Garage Blog.
The 440194 comes in two colors: Anthracite (a matte black) or Metallic Grey. I prefer Anthracite for two reasons: one, because it shows fingerprints and debris less, and two because it overall just looks more expensive to me.
What's unique about this deep undermount kitchen sink, is the flat deck, which works well for both drop-in and undermount installations. You have a bit of flexibility with how you'd like to install it, meaning it can adapt to your various kitchens throughout the years.
---
5. Swanstone QZ03322LS.077 Granite
best undermount granite kitchen sink
If I had to select the best granite undermount kitchen sink, the Swanstone QZ03322LS.077 would blow the rest out of the water. Why? It combines strength and sophistication better than any other I've used. Composed of 80% real quartz, even after years, it will look just like the day you received it. The stone is so hard that only a diamond can surpass it!
"Since granite composite sinks are not comprised wholly of stone, you are not going to pay nearly as much," says Premier Surfaces.
Scratches, rust, dents, and extreme temperatures are no match for this model, making it a low-maintenance appliance. Mirroring this concept, sweeping curves and clean lines fit right at home in minimal kitchens.
While it has a divider, it's toted as a single-bowl design, combining the best of both worlds. As the curved divider is so low, you have the openness to clean dishes freely, while being able to use the separation to your advantage.
The larger, deeper side is perfect for washing an array of kitchenware, while the smaller is ideal for soaking veggies or fruit. Not only that but at eye level, it doesn't even look like there's a divider, which gives it a more sleek appearance overall.
Much like the Blanco model I just covered, this design is quite flexible in terms of installation, with the ability to install as a drop-in or undermount. While we are talking about undermount sinks here, even with the drop-in method, the lip of the sink is quite flat against the countertop.
---
6. Elkay ELGU2522WH0 Gourmet Quartz Classic
best white undermount kitchen sink
| | |
| --- | --- |
| | |
| | |
| | |
| | |
| | |
| | |
| | White, Black, Bisque, Dusk Gray, Greige, Greystone, Mocha, Pecan, Putty, Sand |
It may be simple, but if you're looking for one of the best composite kitchen sinks on a budget, the Elkay Gourmet Quartz Classic is leading the pack. Made up of both natural quartz and acrylic resins, the material will last as long as its timeless style.
There are an array of stunning colors to choose from, including White, Black, Pecan, Greystone, Mocha, and more. You're sure to find something to suit your tastes and décor. No matter which color you select, count on it being UV-stable and non-fading. Also, you can choose your drain finish to match your faucet if you'd like.
Due to the natural hardness and thickness of quartz, the model can resist temperatures of up to 535 degrees Fahrenheit, while absorbing noise while washing dishes or prepping food. Due to the nonporous, hygienic material, upkeep is easy. The surface doesn't hold on to stains or smudges and ensures bacteria won't spread to make for a safe eating environment.
The deep basin is excellent for hiding dishes if you don't feel like washing right away, and is large enough to accommodate large saucepans and woks. Installation is simple enough, but I would recommend buying some extra clips than what comes with the shipment just for added security.
---
Installation of Undermount Kitchen Sinks
If you want to save yourself a lot of time and hassle, then you must install your sink before the countertop is set. Once the slabs are down, you're probably not going to be able to correctly create a seal between the sink and underneath the counter.
Proper installation is crucial to preventing leakage and making sure the sink is well-supported. With that being said, let's cover the right way to install an undermount kitchen sink.
1. Install the sink supports
There are a few ways of doing this.
2. Set sink onto support frame
3. Apply a good amount of caulk around the top of the sink's flange
With this, you want to create a watertight seal between the underside of the counter and sink, but don't apply so much that you create a mess.
4. Install the adjacent countertop slabs over the sink
Squishing it between the counter and cabinet frame.
Are you more of a visual learner? Then check out this video for some more instructions to help you out. If you're feeling uncertain or nervous about doing this, it may be best to let a professional come in and install it for you to save you possible time and money.
---
Reveal Types
Depending on the model of sink you select, there are usually three different types of looks, or "reveals" to create different looks: Positive, Negative, and Zero.
Positive


This is where the countertop edge will be around 1/8" back from the edge of the sink, to where you can see the sink rim.

Negative


With this reveal, you'll find the countertop is extending over the sink edge by 1/8" over every side.

Zero


This is often the most coveted reveal, where the countertop comes evenly to the sink edge, sitting perfectly flush with the bowls. This looks streamlined and extremely modern.
---
Cleaning Your Undermount Kitchen Sink
Maintaining your sink will depend significantly on the reveal. For negative reveal, you'll have to clean the underside of the overhang. I recommend using a mild bleach to sanitize it thoroughly, at least once, monthly.
If you have a positive reveal, cleaning and maintenance are going to be more of a daily task due to the exposed sink rim. This rim will gather surprising amounts of dirt and debris.
Using caulk and silicone to create a seal properly will help keep your sink clean and eliminate potential leaks. Using a brush or sponge can clean up these tight spaces with ease. Make sure to re-caulk every so often to maintain this seal.
---
People Also Ask (FAQs)
Why should I go for an undermount kitchen sink as opposed to another model?
An undermount sink looks sleeker and more expensive; kind of like they were entirely made for your kitchen. They are typically easier to clean than top mount kitchen sinks, due to the lack of a raised lip on top of the counter.
What are some of the best brands of undermount sinks?
Kraus, Ruvati, and Blanco are often toted as the most high-quality brands.
How hard is it to clean this type of sink?
It depends a great deal on the reveal you choose when installing your sink. A positive reveal will be no easier than your regular drop-in sink, a negative reveal isn't too difficult, while a zero reveal will be incredibly simple.
Can I install an undermount sink by myself?
Absolutely, and many do, even without experience. It should take you around an hour or two, or 30 minutes if you're a professional.
Can an undermount kitchen sink hold pots?
They can, if properly installed. If you're feeling iffy about your sink's integrity, adding extra clips can give you the peace of mind you need to use your sink confidently.
What type of sink is best with granite countertops?
Undermount sinks! As the lip of the pan isn't resting on the countertop, it doesn't risk damaging it. Besides, it's easier to sweep crumbs directly from the counter into the basin(s), and overall suits the luxurious look of granite perfectly.
Where is the best place to buy this type of sink?
Amazon is an excellent site for making your purchase, being the largest online marketplace in the world. If you're looking to go into a physical store, you can't go wrong with Home Depot.
---
Conclusion
Now that you know just about everything you could ever want to about the best undermount kitchen sinks, which one will be making its way into your kitchen? While I love all of the above models, my absolute favorite is the Kraus KHU110-27 Standart PRO Kitchen Stainless Steel Sink.
It's incredibly durable, looks smooth and sleek, comes with a lifetime warranty, while featuring a sloped bottom and channel grooves to move water and debris down the drain. What's most important, though, is that you choose the perfect product for you and your needs. I hope my guide has helped you do just that. Thanks for joining me and happy shopping!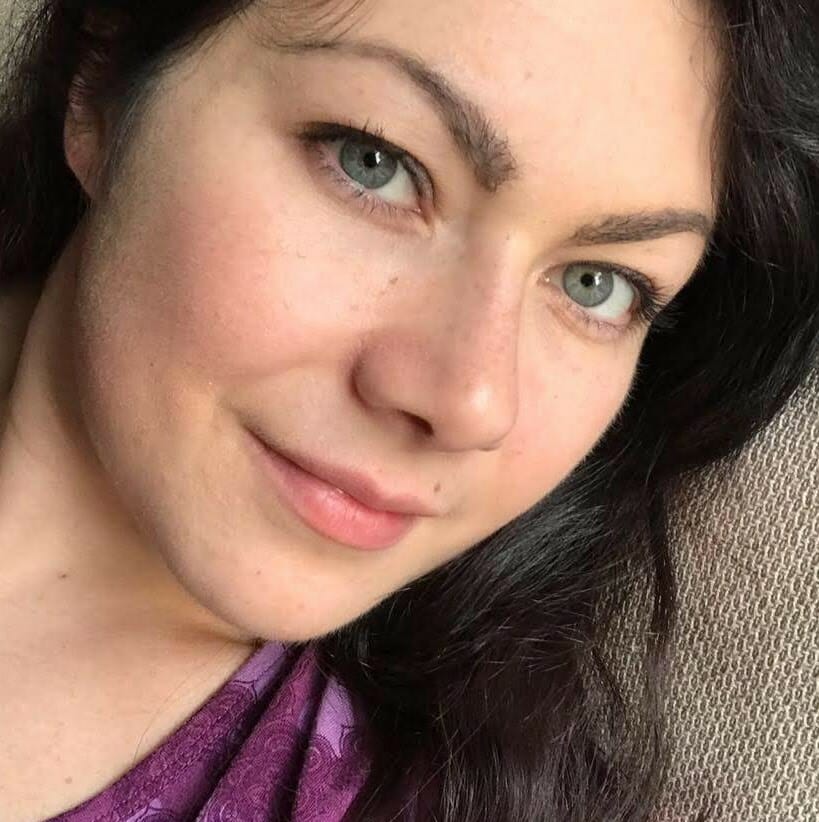 Holly Curell is the editor extraordinaire for Plumbing Lab. Having grown up in Michigan, Holly has spent time living in New York, Virginia, & currently North Carolina, where she lives with her husband & family. Holly loves DIY & has years of experience with at-home plumbing problems that arise from having 3 kids & living in colder climates. When she's not writing about her plumbing knowledge, Holly enjoys reading, hiking & relaxing with family.