Drawing water from a well with a bucket and rope is as primitive as we can get today. With the advent of technology, we thankfully no longer have to use the old rope and bucket – instead, we can use well pumps which automatically pull water from deep underground.
Well pumps are primarily used by homeowners who do not rely on supplied water lines and farmlands and businesses that use their source of water. These are also widely used in rural areas where there is either no provision of water facilities or electricity. These needs have led to a wide range of pumps being available on the market.
If you require a pump for your home, farmland or business, we suggest you read our reviews before investing in one.
Page Contents (Click Icon To Open/Close)
Well Pumps Compared
| | | | | | |
| --- | --- | --- | --- | --- | --- |
| | | | | | |
| | | | | | |
| | | | | | |
| | Hallmark Industries MA0343X-4 | | | | |
| | Simmons 1160/PM500 No.2 Pitcher Pump | | | | |
| | | | | | |
| | | | | | |
| | Red Lion RJS-100-PREM 602208 Premium | | | | |
---
Advantages of Having A Well Water Pump
If you don't live in the city or own a piece of land that requires constant irrigation, investing in a well water pump may be in your best interest.
Installing a well water pump means that you can drill a well, and get a constant supply of water without having to pay water bills ever again.
Well reports obtained before installing your system apprise you of the mineral quantities in your water, so you are ready to set the best purifying mechanisms to access clean water.
Additionally, well pumps are easy to maintain, and due to their run cycles shut on and off automatically to save you from high electricity bills.
---
Types of Well Pump Systems
Deep Well vs. Shallow Well Pump
There are two types of wells depending on the well depth and the water table at your location.
Shallow well pumps are non-submersible pumps that are placed outside the well. If you have a high water table – or in other words, your underground water is closer to the surface – a shallow well pump system can efficiently work to draw water from your well.
Deep well pumps are perfect for locations with low water tables, and deep wells. These are submersible pumps that have 2 and three wire options.
Submersible vs. Convertible
Submersible pumps are primarily used for deep wells and low water tables and are submerged in the well water. Their mechanism involves pushing water upwards instead of pulling it in.
Convertible pumps, also called jet pumps, are suitable for high water tables. Since the pump is outside the well, it pulls water towards the surface, instead of pushing it towards it.
Hand Pump vs. Solar Powered
If you want to reduce your carbon footprint and conserve energy, you can opt for more environmentally friendly options such as solar panel powered pumps, and hand pumps.
While hand pumps are cheaper than solar pumps, they require physical effort to draw water from the ground. However, they are more feasible than solar pumps as they don't depend on weather conditions for power.
Solar powered pumps are a great way to conserve energy and require no effort to pump water. These pumps save you from high electricity bills and are ideal for large commercial farms, etc.
---
Buyer's Guide & Information on Well Pumps
Well Depth
It is essential for you to know the depth of a well before you decide which type of pump you need to meet your water needs. Well reports contain technical information such as the well diameter, the mineral composition of the well water, and the expected water yield.
To procure such a report, you can check to see if a previous owner has one, and can give you a copy. If not, you can contact a professional driller, and get a new well water report.
Type of Pump vs. Well Depth
The size and power of your unit are directly dependent on the depth of your well. While shallow wells may not require powerful pumps, deeper wells almost certainly need to be paired with pumps that have a high flow rate.
Based on pumping capacity, these are the three types of pumps available:
Here's a table to understand pump type with well depth:
| | |
| --- | --- |
| | |
| | Convertible Well Pump (jet) |
| | Deep Well Pump (submersible) |
Power
The horsepower (HP) of a pump is measured in kilowatts and helps you determine how powerful the pump is. If you need a shallow pump, you can buy a well pump with a lower horsepower. However, if your well is deeper, make sure to invest in pumps with higher power to avoid any issues in the future. You well depth and water capacity will help you determine the correct HP required for your pump.
Flow Rate
Flow rate is measured in gallons per minute and determining it is crucial for getting the right water system for your needs.
You can start by assessing how much water is required by your home or land in a day. Small establishments can function efficiently with units which deliver low water volume. However, larger houses or farms may require units with a higher GPM.
Diameter
The diameter of a well pump has to be following the well diameter. For this reason, pumps come in all sorts of wide and narrow diameters.
Before you invest in a pump, it is vital to decide if it will work with your well.
Start by measuring the diameter of your well. A good fit for your well would be a pump that has a one-inch clearance, so it can easily be inserted or removed and will be easy to maintain.
Wiring
There are two types of pumps based on their wiring:
Well Casing
Well casing diameters are also an important feature to keep in mind when deciding on the best pump for your needs.
Even though the range is extensive, most well casings range between 5 and 6 inches. This can help you determine the diameter of your pump.
Installation
While you can DIY well pump installation, some pumps can be reasonably tricky to install.
Hence, it is advised that you seek professional help for the installation process. Your local plumber can help you with this.
Installation costs are depended more on the GPM or flow rate of the pump, than the type of pump.
However, submersible pumps cost slightly more for installation than jet pumps due to the added labor involved. We recommend getting at least three quotes before hiring a professional to do the work for you.
---
8 Best Well Pumps Reviewed
1. Goulds J10S
Best Shallow Well Pump System
The first well pump in our top 8 list is the Goulds J10S. After reviewing multiple well pumps, we concluded it to be the best shallow well pump system on the market. With a 24.8 max GPM and 1 HP motor, this system is ideal for shallow wells of up to 25 feet.
This system can be self-installed, owing to its easy usability, and is equally easy to maintain. It has a simple pump disassembly mechanism to facilitate cleaning and service without disturbing the pipe. Its two-compartment motor also offers easy access to wiring and inner components in case of a replacement.
This well pump is corrosion resistant due to Electro-coated paint (both on the inside and outside), which is first applied and then baked on. All materials used are FDA compliant and designed to resist both UV rays and rust build-up.
The system has a self-priming mechanism after the initial prime, taking away the hassle of continuous priming every time that air gets into the system.
---
2. Wayne SWS100
Best Budget Shallow Well Pump
This is a single stage water pump with a one horsepower jet pump.
It is designed to pump water from high water table wells with water located 25 feet or less from the pump vertically. With a 10.8 GPM flow rate, this machine is ideal for small houses, farmlands, livestock feeding, and cabins.
This model comes with a 3-year warranty for parts and has a self-priming system which enables it to pump water efficiently, even after long periods of being unused. At very affordable prices, Wayne SWS100 is the best budget shallow well pump available on the market.
One customer from Indiana writes "Used this pump to push water over 500' to my garden all summer long during a drought. Never weakened. Great product."
---
3. Red Lion 14942402
Best Deep Submersible Well Pump
This is a submersible well pump for deep wells of up to 250 feet in depth. Its stainless-steel shell keeps the pump corrosion free for a long time – making it a durable and robust well pump model.
With its 0.5 HP motor, it can generate a flow rate of up to 12 gallons per minute. This pump system is perfect for wells with a 4 inch or greater diameter and is fit to supply water in locations with low water tables. It can adequately supply water to rural homes, and cabins or even small farms.
"Ideal for the supply of fresh water to rural homes, farms, and cabins that have 4" and greater diameter drilled wells to depths of 250'." - Red Lion
With a built-in section screen, this pump makes your drinking and usage water safe y already filtering for any large impurities. This model comes with a 3-year warranty, thereby providing exceptional value and peace of mind to buyers.
---
4. Hallmark Industries MA0343X-4
Best Budget Deep Submersible Well Pump
Among our reviews, we found the Hallmark Industries MA0343X-4 to be the best budget-friendly, deep submersible well pump available in the market.
Apart from being affordable, this pump comes with some added features such as a built-in control box, voiding the need for an external box – this also makes it an extremely compact well pump.
It also has a thermal protection switch which prevents overheating, and a built-in ½ horsepower capacitor start, making it a high functioning pump with a powerful start. It also has the longest pump life of any other well pump in the market, owing to its patented thermoplastic impeller.
It can easily fit wells at least 5 inches in diameter and requires a minimal amount of 115 volts. While this model can be used for homes, it is an ideal fit for industrial use.
Since the design is submersible, it does not require priming. In short, this is an energy efficient and cost-effective pump for deep water wells.
---
5. Simmons 1160/PM500 No.2 Pitcher Pump
For homeowners who would like to save on electricity bills, the Simmons 1160/PM500 No.2 Pitcher Pump is the perfect hand pump for the job.
With a cast iron outer body and reinforced bolt lugs, it is the sturdiest pump on the market. This is a lead-free hand pump, safe to be used for domestic purposes. It can draw water from wells with high water tables; where water is present only 25 feet from the ground vertically.
Its frost proof hydrant ensures that the frost lines keep empty by draining water out of the standpipe, while the pump is not in use. With torque arrestors that you can get in addition to the system, you can ensure that the pump fits perfectly in the well casing. This helps prevent any possibility of the pump rotating and loosening.
The well caps allow the pressure inside and outside the well to be equalized when water is being pumped.
---
6. ECO-WORTHY
Best Solar Well Pump System
This pump system is ideal for places without electricity and is currently the best solar well pump system available in the market. The pump type is submersible so that it can draw water from wells as deep as 70 feet.
It can very quickly be set up in an area with abundant sunlight, and the pump starts as soon as the solar panels catch light rays. This pump can be used to provide water for domestic establishments, as well as small farms, ponds and for providing water to livestock.
The exterior of the pump itself is stainless steel, making it corrosion resistant – this is especially important as it is submerged in the underground water.
The model comes with glass and metal solar panels which are 39.3x26.2x1.38 inches in size. Moreover, this compact yet powerful pump can generate a flow rate of up to 3.2 GPM.
---
7. Wayne CWS100 Convertible
Best Convertible Well Pump
This is the best convertible well pump on our list.
With a 1 HP square flange motor, this pump is perfect for high performance at low power. It has a maximum flow rate of 9.8 gallons per meter at 50 PSI, which makes the Wayne CWS100 Convertible an efficient well pump for wells up to 90 feet in depth.
It contains a pressure switch which provides automatic operation due to its pre-set limit of 30-50 PSI. This model also has a dedicated priming port to make it easier to prime, especially if air enters the pipes after a long period of the pump not being used.
This product also allows a packer foot valve to be installed in the well, which, due to its self-priming ability, makes it very easy to check for leaks. The Wayne CWS100 is a great jet pump that can be used for deep wells without using too much power.
A 5-Star review on eBay says, "Easy to install on an existing jet pump assembly. Pump is cast iron and larger than the previous pump being replaced. The previous pump lasted for over 20 years, hopefully this one lasts for a similar time frame. Pump was easy to prime through the priming plug."
---
8. Red Lion RJS-100-PREM 602208 Premium
The last item we have compiled on this list is the Red Lion RJS-100-PREM 602208, which according to our research, is the best jet pump for wells. It is perfect for water provision to rural homes, medium and small-sized farms, and remote cabins.
It is ideal for wells with a depth of 25 feet or less and has a one horsepower pump motor which can supply water to large areas that require up to 23 GPMs. The heavy-duty red cast iron exterior is corrosion and rust resistant and is designed to give you service for years.
Easy access to the pump enables stress-free maintenance and service without the need to disturb the pipe. This is a high-performance system, with its centrifugal pump and glass-filled thermoplastic impeller and diffuser.
With its dual voltage unique feature, this pump can function at both 115 and 230 volts. Notably, this model comes with a one-year warranty.
---
How Does A Well Pump Work
Well pumps work to pump water out of your well and store it in a tank or reservoir that supplies your house or farm. Mostly, well pumps do not run 24/7 – here is how these pumps typically function:
---
Tips for Priming A Water Well Pump
Priming is the process of running water through your pump to generate the right amount of pressure for a smooth operation. Priming is an integral part of maintaining a well pump, mainly if it has not been used for a while.
The steps to priming your well pump are:
---
Getting the Correct Pump Size For A Well System
The pump size that can best fulfill your water needs depends on the well yield, well depth, your water requirement, and GPM.
GPM or flow rate is the gallon per minute rate at which a well pump pushes or pulls water from your well. This can be easily determined by the outlets or fixtures present throughout your house or land.
Another factor essential in determining the size of the well pump is the Total Dynamic Head or THD – this is the measure of resistance that water will face while moving up the pump.
Once you have determined the required GPM value and THD (get a specialist to calculate this), you can easily reference these values against the manufacturer provided pump curve chart to determine the exact model and horsepower requirement.
---
How to Use A Well Pump?
Different types of well pumps can be used to serve different purposes.
A shallow well pump, with a small flow rate, can be used to provide water for domestic use such as homes and small rural farmlands.
Deep or submersible pumps are ideal for large plantations and commercial settings to provide irrigation to farmlands, and unlimited water to industrial facilities.
---
Installation and Maintenance of Well Pumps
To Install A Well Pump
While different types of well pumps need to be installed differently, or as per their user manuals, here is a general guide to installing well pumps:
Select the right pump type

Select the right pump size

Assemble the pump with the pipe

Connect the electric outlets to the pump (except for hand pumps and solar pumps)

For a deep well pump, set the pump by lowering it into the well
To Service A Well Pump
Just like installation, proper maintenance of a pump will vary from type to type. However, as a general guideline, when servicing your pump:
Switch the power off

Clean the pump from the outside and inside to remove dirt and grime

Inspect the pump for any system damage

Replace any faulty or worn out parts

Adjust pressure levels if required
---
People Also Ask (FAQs)
How long do well pump units last?
Not all well pumps last the same amount of time, and their average life expectancy can vary anywhere between one and ten years.
How do I improve my well pump's life expectancy?
To make your pump last longer, it is crucial to assess your pump for damages and conduct any repairs immediately. If any components show wear or signs of overuse, it is better to replace them before they cause your pump to stop working.
Overall, you can increase your pump's life expectancy by making sure that it isn't overworked, and by maintaining it regularly.
What should I do if my well runs out of water?
If your well has run dry or there isn't water in your faucets, you have three options. You can:
What do I do when the pump loses pressure?
The main reasons that your pump could be losing pressure include:
To stop your water pump from losing pressure, check to see which of these is affecting your pump's pressure.
If it is because of storage tank capacity, you can:
If it is due to the pump size, getting a more substantial sized pump might help you solve the issue. If it is because of the foot valve, you can replace it with a new one.
How do I check the foot valve on a shallow well pump?
After you remove the foot valve from the end of the pipe, check to see for signs of freezing or rust near the valve end.
---
Conclusion
After reviewing multiple well pumps of different types, we have compiled for you a list of the top 8 water well pumps with a winner in each category.
You can now make an educated decision about the right type of pump for your needs, and according to your location – without having to go through hundreds of models and reviews!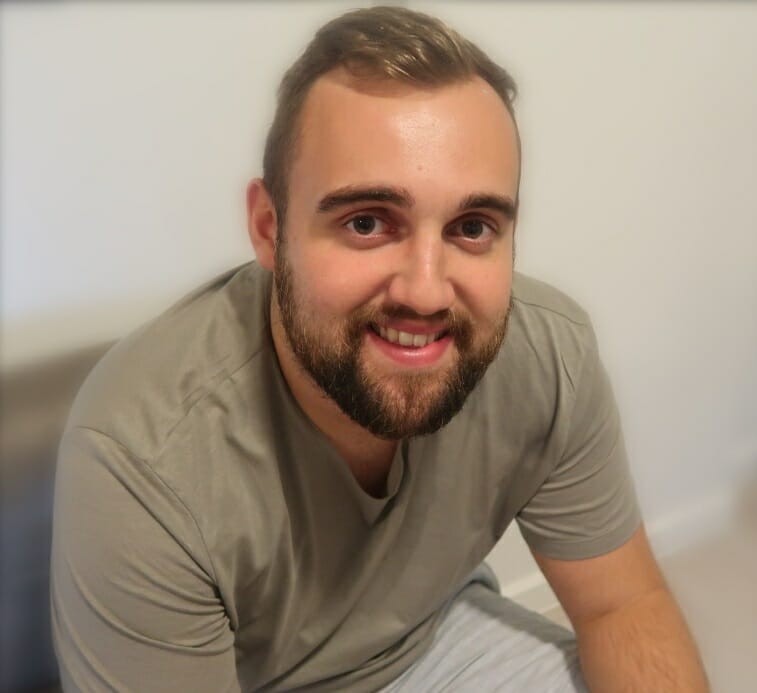 Matt is a freelance writer, English graduate, & keen traveler from the UK. As a specialist plumbing expert, he enjoys writing about everything there has to do with at-home plumbing products & related problems. When he isn't writing, he's usually drinking coffee or planning his next adventure. In his spare time, he also runs his own blog all about digital nomad life.