Home water heaters typically last between 8 and 10 years for older models. If you are in the market for a new water heater, it may be time for an upgrade. With so many brands, models and styles, though, that choice can be tough.
In this GE water heater review, we will take a close look at the brand. We will examine who they are, the models they produce, and whether they are a good fit for your needs.
Page Contents (Click Icon To Open/Close)
The History of the GE Company
GE, or General Electric, is a brand that has been innovating multiple industrial spaces for over a century. Starting with materials sciences in the late 1870s, GE has expanded through manufacturing, electrical grids, engines, and even hydroelectric power.
Today, GE has a portfolio that generates and provides more than 1/3rd of the world's power. They also have ties to aviation and automotive industries and worldwide innovations.
In your home, GE handles appliances, fixtures, and even your light bulbs. They also have an appliance division that finds its way into your kitchens and bathrooms. As a well-known and trusted brand, GE has been there and will continue to be there whenever they are needed.
---
Various Types

Of

GE Water Heaters On The Market
GE produces three different types of water heaters, including whole-home electric tanks models, tankless units, and solar-powered units. Let's take a closer look at these water heater types so you can decide which one is best for your needs.
All told, there are 45 units produced by GE, and 42 of them are electric. Thirty-three of those are tanked electric units that provide capacities between 2.5 and 51 gallons.
With tanked models, the water is heated inside the storage tank and sent to the faucet or tap when they are opened.
Tanked electric water heaters now make up the 2nd largest water heater group (second behind gas-fueled) but are the most popular. Tanked electric heaters have come a long way and are now more efficient than previous models. However, they aren't as efficient as other types.
To make up for the lower efficiency (compared to tankless and other fuel types), electric tanked models are among the most affordable upfront. This is because they are cheaper to purchase, less expensive to install, and still offer high enough efficiency to make them cost-effective.
Of the remaining electric models, all 9 of them are tankless. Tankless water heaters are much more efficient than tanked models because they don't have to worry about storage tank reheating, large heating cycles, or prolonged use of the heating elements.
Instead, these systems, also known as on-demand water heaters, offer near-instant hot water when you open the tap. This is accomplished by heating a small amount of water in the heat exchanger that is ready whenever you open the tap.
As the water supply then passes through the heat exchanger while you have the water running, the water is heated. This provides you with a near-endless supply of hot water. Unless you are running a lot of hot water demand (multiple simultaneous showers and laundry, for example), you shouldn't notice a drop in water temperature.
While tankless models do cost less in the long run, they are a bit more expensive on the initial purchase and during installation than tanked models. However, with proper installation, they can pay for themselves in as little as 3 or 4 years.
Other Types

Of

Water Heaters
GE also offers 3 other models that don't rely on direct electricity to run. The solar-powered models are the most expensive to purchase outright and will require a trained installer that can properly connect the unit to the solar panel system.
The install and initial purchase are more expensive than most other fuel and water heater options, but the savings start on day one, and you can have virtually free hot water for the next decade or more.
---
Why Choose a GE Hot Water

Heater
When it comes to your brand preferences and name recognition, fewer household brands have more of either than GE. The following features and factors are great examples of why you should choose GE water heaters.
While GE may not have the wide variety of models and power sources that other brands put out, they do have a large variety of sizes. With only 45 total models, the tanked units make up a total of 11 capacities.
To be Energy Star certified, brands must produce equipment that meets certain criteria, such as electrical input versus output, the cost-effectiveness of operation, energy-saving features, and safety features. Not every product can meet these requirements, but GE is ahead of the game, with over 90% of products being certified.
Safety is vital with any appliance or product in your home. Mixing water and electricity comes with its own set of safety standards, and GE meets them well. With dry-fire protection, low water and overflow sensors, as well as power surge protection, auto shut-off, and more, you can feel safe and confident using any GE water heater.
With warranties up to 12 years for tanked models and 15 years for tankless, GE understands that modern products need to last. As a result, you will find industry average and above coverage on the warranty process. Combined with GE customer service and call support, you have brand recognition and a lengthy warranty behind your purchase.
---
Unique Features of GE Water Heater Range
GE has some unique features in their water heaters that make them stand apart from the crowd. Below, you will find those features, along with a brief explanation of what makes them so special.
The dip tubes are designed to push the incoming cold water to the bottom of the tank. This helps water circulation as well as keeping sediment from settling. This is accomplished with nozzles on the ends of the dip tubes that prevent mineral or scale build-up by adding pressure to the water flow.
Flammable Vapor De

tection System
Based on the general installation locations (garages, basements, smaller closets), flammable liquids can also be stored nearby. With vapor sensors, the water heater detects when there is a build-up of potentially flammable vapors and will shut the system off to prevent fires, or worse.
Built-in Temperature Sensors
Overheating is a common problem that can shorten the life of your water heater. With overheating, you can also experience scalding temperatures at the faucet. With built-in temperature sensors, any overheating is corrected immediately, or the system is shut off to prevent damage.
Temperature & Pressure Relief Valves
T&P relief valves should be factory installed and tested annually. These valves open when the internal pressure gets too high (usually when a sensor or component fails) and allow the overflow to make it to a drain. Without these relief valves, the tanks may develop leaks, or the tank could rupture.
Wireless communications on specific models can allow control, monitoring and updates through a mobile app. With these apps, you can change water temperature, sensors monitoring, read past logs and take complete control of operation modes or the entire system.
Those operation modes monitored by the WiFi include regular day-to-day operation or vacation mode. In normal mode, the system works as expected, turning on heating elements or engaging the heat exchanger as demand dictates.
In vacation mode, the system stays on but drops the reserve tank temperature to about 50 degrees, so the water continues to flow, sediment doesn't settle, and you save energy in the process.
---
GE Water Heaters Reviewed
With nameplates and retail sales shops, it can be difficult to understand that GE doesn't manufacture water heaters. While the brand name manufactures the parts, technologies, and features, they no longer actually manufacture water heaters.
This started when GE wanted to get into the heat pump water heater market. By mid-2016, though, profits were not near what was expected, and the company decided to cut its losses and scrap the heat pump water heater manufacture.
Along with that decision was to almost entirely scrap the water heater division altogether. Instead, they passed manufacture and production to Rheem. Now all GE water heaters are made in Rheem plants using primarily Rheem parts.
The GE namesake, plate, and technologies are made under the Rheem Smartwater lineup. This has been ongoing for over 15 years now and is common among more prominent brands to use other brands to build their units. The same happens with A.O. Smith, Bradford White, and others.
What is important to note is what the GE nameplate means and which models are produced by Rheem using the GE name.
What is Made Under GE's

Name
To keep it simple, GE is not found on natural gas, propane, or alternative fuel water heaters. You also won't find any GE heat pump water heaters.
What you will find, though, are highly efficient electric water heaters in both tanked and tankless options.
The tanked models make up the bulk of the series lineup and come in sizes and styles to meet anyone's needs.
From point-of-use tanks that can be installed under a cabinet or sink to a full closet, whole family systems.
From 2.5 to 51 gallon capacities, you can serve a single faucet or a family of 6 with multiple showers. The most common sizes are 30, 40, and 50 gallons, which account for 9, 11, and 9 models, respectively. The other sizes have a single model or two.
Features, Options and Alternate Power Sources
You also have the option for digital panel controls, WiFi, and vacation mode features. These same features are also found on the tankless models, making up about 1/3 of the available models.
For those looking for even more long-term savings, though, there are three solar models. The solar internal collector storage (ICS) systems route water through a series of tubing and fins, much like the evaporator on an air conditioner.
By heating and storing the water using solar energy, your costs for hot water, aside from install are virtually zero. That installation, though, can be pretty high.
GE water heaters are covered under warranty for 9 or 12 years, depending on model, size, and other factors. The warranty includes a 1-year full coverage warranty followed by either 8 or 11 years of limited warranty.
This means that during the 1st year, if there are any problems at all, GE will repair or replace the entire unit, free of charge. However, you may be responsible for removal and installation costs.
After that first year, the warranty covers the manufacturer's defects and the common warranty coverage. Neglect, abuse, and improper care are not covered, of course. You must also register your warranty for it to take effect. Otherwise, you will only receive the 1-year coverage from the date of manufacture.
| | |
| --- | --- |
| | 2.5, 6, 10, 18, 24, 28, 30, 38, 40, 50, 51 Gal |
| | |
| | |
| | |
| | Up to 4.6 Gallons Per Minute |
| | Stainless steel, poly-foam insulation, glass lined inner tank, and brass valves |
| | Average full install of tanked models will fall between $800 and $1200 |
| | Tanked models average between $34 and $42 per month, tankless cost between $18 and $27 per month. |
| | Thermal protection, auto shut-off, Flammable sensor, dry-fire protection |
| | |
---
Comparisons With Other Hot Water Heater Brands
GE water heaters may not be the biggest name in the game, but they do have quality electric models available that suit most everyone's needs. But how do they stand up against names that are big in the business? We compare GE to Rheem, Bradford White, and State to find out.
Rheem offers several lines of water heaters that span performance and cost-effectiveness. These include electric models but also extend to natural gas and propane as well as hybrid and heat pump models.
Because Rheem makes all of the GE models, it can be hard to differentiate between the two. The Rheem Smartwater series is the same as the GE models. They aren't the most efficient models produced by Rheem, but they are among the most affordable.
Rheem has more models, more options, and better quality on the top-end models. The mid-range and lower-end models are much more affordable compared to GE models on all levels, including the warranty. However, in these cases, GE units are slightly more affordable and available.
Bradford White is one of the highest-end manufacturers of water heaters in the world. Rivaled by few, Bradford White offers the most premium and highly efficient water heaters on the market.
Compared to GE, Bradford White has better performance, higher flow rates, faster recovery, and higher quality materials used in construction. However, they can easily cost up to twice as much.
The warranty coverage is also about the same, with the bulk of all models from both brands being 8 to 12 years of coverage. Bradford White has a more extended warranty on their base models and tankless options, and they also offer all power sources.
If you are looking for the best of the best, Bradford White should be near the top of your list. However, if you have a tighter budget or don't need the most advanced systems, GE has affordable options that will suit you just fine.
State is a smaller brand that is owned by AO Smith. For those that don't know, AO Smith is another premium brand that rivals Bradford White. They are the parent company of State who makes a budget-friendly water heater.
State and GE compared side by side on electric models only (tanked and tankless) are about the same. You will find the same safety features, brass valves, T&P relief valves, and sensors. The quality and longevity are also similar.
State has slightly lower warranty coverage because they don't offer the full coverage for the first year. With GE being made by Rheem and State using AO Smith parts and process, both are a great value when considering the price and value. The difference comes in availability.
With State being a mostly wholesaler product, you will need to go through a dealer, showroom, or contractor to find most of the models they offer. GE is sold directly to consumers in more places and with more models, making them slightly easier to get a hold of.
---
Where To Buy GE Water Heaters?
GE water heaters are sold through many online and brick-and-mortar stores. You can find your model and style through the GE appliances website or Amazon. You can also find GE models in many home improvement stores like Home Depot and Lowe's.
If you don't want the added bother of looking for the unit as well as your contractor, you can kill two birds with one stone. Using our free app from Networx, you can get local results from contractors capable of the install. They will also have a direct line to wholesalers to get your GE water heater delivered.
---
Installation Of GE Water Heater System
Professional installation needs to be budgeted. Depending on the model you select, the cost of install can easily double your initial investment. As an average, tanked electrical models are the easiest and least expensive to install.
You should expect to pay between $800 and $1200 for the install. The good news is that the labor costs will generally come with a labor warranty, so even after the 1st year of the GE warranty ends, you can still have more coverage through your installer.
---
GE Water Heater Maintenance
Troubleshooting your GE water heater will depend on the problem you are having. We won't cover major issues here since you should do the same thing for all of them. Cracks, rust, leaks, or flooding should all have the water inlet valve turned off, breakers turned off and a professional called.
For the other issues you can generally repair yourself, you need to read through your owner's manual. If you have lost your manual or need a replacement, you can head to the GE Appliances website to find your model, and there will be a link to the owner's manual. You can also search sites like Manualslib.com for your model, which should return a digital version of the manual.
In the troubleshooting section, you will find common problems and their proposed solutions. Below you will find the most common issues and their solutions for a quick reference.
Not enough or no hot water

Temp set too low

Winter months

Check thermostat settings.

It is normal in winter to take longer to heat water.

Check breaker panel and wiring for damage or tripped breakers.

Reinstall the anode rod correctly

Incorrect power supply to unit

Turn off power to unit, double-check all connections and ensure proper fit for 224VAC

Fault code listed (not F41 or F78)

Call service technician for proper diagnosis, repair, or replacement
---
GE Water Heater Warranty Information
Warranties vary slightly through the different models, and you will need your serial number to verify your exact unit and its registration paperwork. This will also tell you everything you need to know about your GE water heater warranty.
To locate the GE serial number, you only need to look at the information plate on the front of the unit (found between the upper and lower thermostat access panels. It will either be next to "Ser" or "Serial No." depending on your model.
The GE warranty can run 6, 9, or 12 years with a 1-year full replacement promise. This means that for the first year of the coverage, if anything goes wrong through the fault of the company, installation or defect, the entire unit will be replaced.
After the first 12 months, the remaining coverage time will fall to a limited warranty, which is more specific in what is covered or not. In most cases, defects and normal wear and tear are covered; replaceable parts and neglect are not.
Replaceable parts are those designed to fail like an anode rod. There isn't an option with GE to extend the warranty, but repairs and replacements can be handled by GE directly, through your installer or the location where you made your initial purchase.
---
GE Water Heater R

eplacement Parts
When it comes to replaceable parts, you can usually find, order, and replace them yourself. This won't void your warranty as these parts are made to be replaced easily by the homeowner (or repair technician if you wish).
One of the most common replacement parts is the anode rod. These are the metal rods that attract the minerals and contaminants away from the tank itself. The anode rod is made to be eaten away by the harmful contaminants, so the tank stays damage-free.
You will also need to replace the thermostats on rare occasions. It is important to note that both thermostats (tanked models) need to be set to the same temperature at all times. Because of this, if you replace one, it is recommended to replace the other at the same time.
Sensors, heating elements, and bib connections may also fail over time. However, because these deal with more direct lines of 240VAC or go through both tanks to where the water is stored, it is recommended you call a trained professional to handle those replacements.
---
People Also Ask (FAQs)
Does GE still make water heaters?
GE hasn't manufactured water heaters for over 15 years now. Instead, their nameplate is put on models designed and manufactured by Rheem under their Smartwater line. The GE name and values are still upheld, though, and any GE water heater you buy will maintain that level of trust and dedication.
Does GE make hybrid water heaters?
GE does not make hybrid water heaters, or any water heaters anymore. They once made the heat pump water heater GeoSpring model, but since 2016 have discontinued it due to lower production and market appeal than was expected.
How long do GE water heaters last?
Typical GE water heaters will last between 8 and 12 years on average. They are a great affordable mid-range water heater designed to work with all modern features but remain affordable for almost every budget.
How do I tell what year my GE water heater is?
When looking at the serial number and nameplate, the year and month of manufacture are either located directly on the ID plate or hidden in the first 4 numerical digits of the serial number. For the latter, the first two digits will represent the year, and digits 3&4 will represent the month.
How do you flush a GE water heater?
To flush a GE water heater, you need a garden hose and access to the circuit breaker. First, you want to turn off the power at the circuit breaker and then close the cold water inlet valve. Connect the garden hose to the drain bib at the bottom of the tank and run it to a tub, toilet, or outside for draining. Next, open the drain valve and let the water drain until ½ to 2/3 of the tank has been emptied. Close the drain valve and disconnect the hose, then turn the inlet valve back on. When the water level is near the top of the tank, you can restore power to the unit so it can begin heating the new cold water.
---
Conclusion
While GE is a well-known, long-established, and trusted brand, they no longer produce their own water heaters. They are given off to Rheem for manufacture and production; the GE name is still used. Because of the change, many styles, options, and models are no longer available for direct sale, including gas-powered models.
You can still find electric tanked and tankless as well as three solar-powered options, though. These affordable units are readily available in almost any hardware or home improvement shop and can be ordered online as well.
With GE, you are getting a Rheem water heater backed by the company that started it all in the later 1870s, General Electric.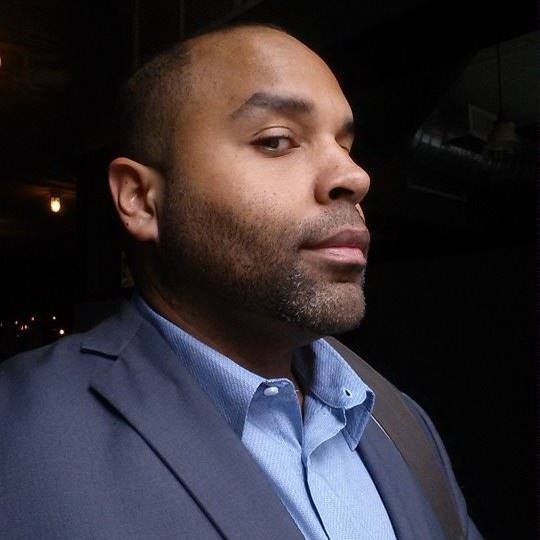 Ian Haynes is an expert writer who has successfully deployed over 500 plumbing pages and other related content. He has an excellent understanding of home plumbing issues and translates his experiences via Plumbing Lab so readers can have a better understanding of common household problems. Outside of his work, Ian likes exploring Brooklyn with his Labrador.