Ah, gutters. They're great when they're clean and adequately work, aren't they? However, gutters don't just magically end up clean. It makes sense that most of us put off maintaining them as long as possible.
Are those leaves in there? A living, breathing creature? Put simply, it's kind of gross, and no one wants to risk falling off a ladder.
Thankfully in this day-and-age, we now have more efficient and modern ways to do this dirty work. From pressure washers to telescoping wands, I'm here to show you the best gutter cleaning tools so you stay safe and clean, too.
Page Contents (Click Icon To Open/Close)
Gutter Cleaning Tools Compared
| | | | | |
| --- | --- | --- | --- | --- |
| | | | | |
| | | | | |
| | | | | |
| | Gutter Getter 00-612 TRV147537 | | | |
| | | | | |
| | WORKSHOP Wet Dry WS25051A | | | |
| | Water Rocket Eavestrough Downspout | | | |
| | | | | |
| | | | | |
---
Why It is Important To Clean Your Gutters
Neglecting your gutters may not seem like a huge deal, but it can cause some severe issues if you let it go for too long. Not only do leaves and other debris like to collect in gutters, but when it starts to build up, it can trap water inside.
This can be quite the problem, as this water can make your gutter rust or even break completely. That's if you're lucky! If not, your clogged gutters can cause your roof to leak or even water damage to the interior and exterior of your home!
At a minimum, try to clean your gutters at least twice a year (late spring and late fall) if you do not have gutter guards. However, if you have trees that grow above your house, make sure you're checking up on them every 3 months or so.
---
Why Use Gutter Cleaners
Did you know that cleaning your gutter is one of the most dangerous home maintenance jobs out there? After all, you're probably going to have to climb up a ladder and balance yourself as you stretch your arms to reach into the gutters and clean them.
This danger increases with the levels your house has, as you're increasing the complexity and height.
Gutter cleaners make it so you can clean them from the safety and stability of the ground. There are various types out there, but you will typically attach the cleaner to a kind of extension pole to catch and remove all kinds of debris with tongs, vacuums, a high-powered jet stream, and more.
---
Considerations When Selecting Gutter Cleaning Tools
Personal Safety Considerations
If you have to use a ladder, make sure there's someone with you who can ensure the bottom is stable. To protect your hands from whatever may be living or rotting in your gutters, which can be covered with harmful bacteria.

Your eyes should also be properly protected at all times, as just about anything could be hanging out in there! Before you do anything else, pay attention to where the power lines are located and take note of any that are nearby.
Make 100% sure where the cable connects to the roof, and if you find any that look to be damaged, make sure to call a professional to help. There are plethora of reasons why personal safety is important and we cover these in this article.
Condition of Your Gutters
It's always a good idea to examine your gutters before you get started. If you have plants growing in them, there's no doubt your gutters are clogged. If you see water overflowing and spilling over the sides, it's also likely they're clogged and may be creating serious water damage in your home.
If you know that they're to the point where they're sagging or have rust, then you may be better off consulting a professional first.
Specific Use or Need
There are a few different kinds of gutter cleaning tools out there, and it's essential to know the differences between them.
Grab tools or tongs are perfect if you have a lot of slippery, soggy material that can't be easily vacuumed out. In these situations, it's just more practical to grab onto the debris and remove it that way. The tongs are located on the end of a metal pole and managed by a rope that's attached to it.
Manual versions are very inexpensive, but robotic versions will cost a bit more. These are ideal if you are finding using a manual version to be challenging.

Pressurized water devices are quite helpful in blasting out debris that's clogged the gutters. These will come attached to a metal extension pole which connects to a garden hose. Most come with various spray settings so you can adjust the pressure.
They're also an excellent investment as you can easily use them to clean patio furniture, sidewalks, and other things around the house. However, it's a good idea to have solid upper body strength if you decide on a pressurized water device, as the high pressure can easily make the hose flail wildly out of control.

Vacuum tools are super easy to use and are ideal if you have mostly dry debris such as dry twigs or pine needles hanging out in your gutters. These loose materials can be vacuumed out without effort, and you can do so from the ground.
They'll fit on the end of your regular leaf blower or vacuum. If you're already in possession of a wet-dry shop vacuum, then this could be perfect for you and budget-friendly. Once you're done, you can empty the canister into the garbage.
Length of the Pole
Make sure the length of the pole is sufficient enough for your home. If you have multiple stories, you should get a pole where you can adjust the height. Make sure you have enough strength to hold a pole that's long enough to reach into the gutters, as well.
Weight of the Tool
For security reasons, knowing the weight of the tool you're using is extremely important. It's already hard enough trying to control a device from several feet below your gutters. When you toss in extra weight, then that becomes even more difficult. Not only that, but you don't want to drop something on your head accidentally.
Brand & Warranty
As much as I'd like to say the brand doesn't matter, often, it does. Opting for a reputable manufacturer may cost you more upfront, but over the long run, you'll be saving money and time.
However, if you're looking to save some cash, make sure it at least comes with a proper warranty. I recommend going with a product that has, at minimum, a 1-year warranty. That way, you'll be able to be covered if anything unexpected happens.
---
9 Best Gutter Cleaning Tools Reviewed
1. Shop-Vac 9197000 2.5 Inch Gutter Cleaning Kit
Best Gutter Cleaning Tool From the Ground
Shop-Vac is one of the best when it comes to reliable brands. Their 9197000 2.5-Inch Gutter Cleaning Kit ranks among one of the best gutter cleaning tools on the market, today. If you already have a shop vac, then this will also be an incredibly budget-friendly choice. If your gutters are full of leaves and other dry debris, this is the best way to go about cleaning them out as the vacuum will suck it out with ease.
With a 120-degree elbow, this model is specifically designed to get to every hard-to-reach angle, leaving them spotless.
"Unlike other gutter cleaning solutions, vacuum gutter cleaning not only promises fast and efficient results, it is able to clean gutters better than manual methods simply because it sucks all the gunk and debris out", informs Apex Vac.
Coming with a concentrator nozzle, you can easily clean even the tightest crevices around your porch, inside the garage, walkway, and more. The 18-foot cord makes it easy to stay plugged in and reach further. Making it easier to operate, the fact that the kit weighs just 2.3 pounds means just about anyone can use it.
Finally, count on this gutter cleaning vacuum on coming with a very generous 4-year warranty. If you're on-the-fence about this model, you can feel confident knowing you're covered.
---
2. Orbit 58543 Telescoping Gutter Cleaner
Best Telescopic Gutter Cleaning Tool
Next up, is the Orbit 58543 Telescoping Gutter Clnr which is a wand designed to clear out stickier debris from your rain gutters.
"Homeowners should always consider gutter cleaning as a prime job as it will eliminate leaves, twigs and any other debris that usually serves as a nesting place for pests," says My Decorative.
Telescopic gutter cleaning tools are perfect if you need a wide range to reach every spot on your house. This model can extend anywhere from 40 to 70 inches, which make it ideal for various heights. What I enjoyed about the 58543 was its precision. The pole is very easy to adjust and maneuver, which is vital while cleaning from such a long distance.
To aid with this, you'll find a zinc sweeper nozzle on the end, which rotates 180 degrees. The 4-position head lets you choose the angle you'd like so that you get the most effective spray possible, hitting all sides of the gutters to remove stuck-on grime.
With a weight of just over a pound, anyone will be able to use it. The lightweight aluminum construction is non-corrosive, which is perfect for extended use. A padded foam grip not only keeps your hands away from the cold metal but also ensures you have complete control over the cleaner.
Just keep in mind that you'll probably want to stick with warmer climates while using this product. First, because you'll get some water on you and you don't want to freeze, and second, because you don't want it to freeze in the gutters.
I really appreciated that it came with a 6-year warranty which not only lets you breathe a sigh of relief but attests to the quality of the manufacturing.
---
3. Husqvarna 952711918 Leaf Blower Gutter Kit
Best Leaf Blowing Gutter Cleaning Kit
The Husqvarna 952711918 Leaf Blower Gutter Kit is an incredibly affordable option if you already have a leaf blower in your home. The kit includes 4 extension tubes, 1 pivot tube, and a gutter nozzle tube, which is everything you could need to clean out your gutter of dry debris. If you have wet plants and such causing the problem, this method may be a bit slower.
When held approximately 2.5 feet off of the ground, you'll have a full reach of 12 feet, which is enough to clean a 1-story home's rain gutters. The 90-degree elbow does take a bit of trial-and-error to attach to the rest of the kit, but once it's properly connected it works well to reach every angle.
Just remember that you can't use the kit with any leaf blower. For example, it works perfectly with a 150BT backpack blower or a 560BTs blower but does not work at with a 150BT. Overall, this is a fast and straightforward way to get your gutters cleaned out but be prepared for leaves and other debris to go flying out at high speeds!
---
4. Gutter Getter 00-612 TRV147537
Best Tool Kit to Clean Out Gutters
"Gutter scoops are easy to handle, allowing you to remove small and large amounts of debris with one movement," says Do It Yourself.
If you're on a tight budget, it will be hard to find a less expensive cleaner than the Gutter Getter 00-612 TRV147537. However, keep in mind that this is only going to work if you're either very tall or have a ladder. While the extension pole is 5 feet long, you're probably not going to be able to reach your gutters from the ground with that length.
This will allow you to clean about 10 feet of gutter in each direction before you have to move the ladder again, saving you quite a bit of time. The slip-together pole is relatively simple to put together as each piece fits into the next. However, I do notice a bit of slippage if you move the handle around a lot.
The "scraper" works to loosen up more heavy debris and bring it closer towards you so you can then use the scoop to remove it and toss it into a garbage bag quickly. These are again ideal if you don't require a lot of force to dislodge the bits and pieces from the gutter.
---
5. Toro 51667 Gutter Cleaning Kit
Best Gutter Cleaner for High Roofs
If standing on a ladder isn't your thing trying to balance yourself while cleaning out your gutters, that's perfectly understandable. The Toro 51667 Gutter Cleaning Kit may suit you a bit better, as you can keep your feet planted on the ground, thanks to the long extension tubes!
"The most common forms of water damage from malfunctioning gutters are foundation corrosion and basement flooding," says Clean Pro Gutters. What I enjoy about the 51667 is that it cleans out any debris forcefully and efficiently, so this isn't even a worry in your mind.
Aside from the 5 tubes, you'll also receive a shoulder strap, nozzle, and connection cap. The gutter cleaning extension tool works well with many blower/vacs, including most from the Toro brand. All you need to do is connect the number of tubes you need to reach your gutters. They're quick and seamless to adjust, according to the height you need, so if you have uneven landscapes or multiple stories, take a serious look at this one.
The shoulder strap makes it easy to carry around the weight of the vac while leaving your hands free to focus on getting rid of any junk left in your rain gutters. The price is affordable, which is surprising considering how each piece of the kit feels in your hands – heavy and well-made. Finally, you'll receive a 2-year warranty with the package, which isn't as long as some others, but more than sufficient.
---
6. WORKSHOP Wet Dry Vacuum WS25051A Gutter Cleaning Kit
Best Gutter Cleaning Vacuum Tool
Are you on the hunt for a similar design to the last product, but want something even more affordable? Then keep on reading, because the WORKSHOP Wet Dry Vacuum Gutter Cleaning Kit WS25051A 2-1/2-Inch may be for you.
Coming with 2 additional extension wands, and with each wand being approximately 1.68 feet, you can easily reach your gutters while remaining on the ground. Assembled, it all reaches about 5 feet long. However, if you're going to be using it on a two-story house, I did notice that there's a considerable reduction in suction power.
Each hose features a 2.5-inch diameter, which is perfect for removing larger-sized debris while maintaining efficient airflow. Coming with wet dry vacuum accessories, this one will also work with most shop vacuums that use a 2.5-inch hose. Hooking it together takes just a few minutes, leaving you more time to get the job done!
Aside from the wands, the package comes with a 90-degree elbow, which is perfect for corners and crannies that are difficult to reach otherwise. The superior blower nozzle delivers quick air and, so it's not an all-day task.
Weighing in at about 2.5 pounds, it's very lightweight and easy to maneuver. However, I would've liked the parts to have assembled a bit more tightly. All in all, this is one of the best gutter cleaning tools for blower use I've had the opportunity to use!
---
7. Water Rocket Eavestrough Downspout Gutter Cleaning Tool
Best Gutter Downpipe Cleaning Tool
The Water Rocket Eavestrough Downspout Gutter Cleaning Tool is a product that you'll actually look forward to using. The design may look interesting, but it's incredibly simple and straightforward to use, with results that will last for months.
Power cleaning through eavestroughs and pipes, this tool is perfect if you have stuck-on debris that doesn't seem to want to let go. The patented design is unlike anything else on the market, with its high-pressure nozzle connecting to your regular garden hose in just seconds.
While it works perfectly for gutters, you can also use it to clean up walkways, get rid of drain clogs, and much more. The narrow body works its way easily through the gutters, while you guide it along the eaves without issue. Its 6 water jets work to move the nozzle along while pushing debris back to the downspout for easy removal.
While I did enjoy this model, I'm not a fan of using it when temperatures are frigid. Water doesn't work well in low temperatures, and it doesn't feel good on the skin, either! However, if you're able to use it in a warm environment, the price is one of the lowest you're going to find.
---
8. Miloo Telescopic Retractable Extension pole
Best Long Reach Extendable Tool
| | |
| --- | --- |
| | |
| | |
| | |
| | 100% Money Back Guarantee |
Reach anything with ease with the Telescopic Retractable Extension Pole by Miloo! Made of high-quality, sturdy aluminum this lightweight device is built to last for many seasons to come. With both safety and convenience in mind, this model will ensure you can easily clean while standing secure on the ground.
Adjusting anywhere from 6, all the way to 24 feet, you have complete control over how precise you want to get. You're not limited to using it on just gutters, either. Anytime you need assistance reaching something, the 6-24oot will help you out.
Hanging holiday lights will now be no issue, and much safer! For easy transportation and storage, it collapses to just 6 feet to take up the least amount of space possible.
As it does feature such a wide range, it's important that it stays in place. There are so many models out there that end up sliding and shrinking with just a bit of movement. This pole features an on/off lock that keeps it where you want it.
The rotating tip allows for a vast amount of flexibility to reach those tight corners and angles that other products can't get to. Finally, with a 100% money-back satisfaction guarantee, you're not losing out on anything by trying it out!
---
9. Werner MT-22 Telescoping ladder
Best Telescoping Ladder for gutters
| | |
| --- | --- |
| | |
| | ladder height: 11 - 19, Stepladder height: 5 - 9 |
| | double-riveted steps; non-marring feet for slip resistance |
| | Lifetime against materials and workmanship |
While many people try to avoid ladders, I have to admit that they do have their place; the right one, that is. I've yet to find a ladder that's as versatile as the Werner MT-22 Telescoping Ladder, which provides a whopping 28 different working heights or positions. You can take it into a 2-person stepladder, extension ladder, or double scaffold bases.
To adjust it to your liking, there are soft-touch push knobs that let you change it up easily and quickly. While you may be purchasing this extendable gutter cleaning tool just for your rain gutters, you can use it for just about anything else around the home that requires a ladder's assistance.
This professional-level ladder is made to last for years to come, with double-riveted steps and tough non-marring feet to ensure it always keeps a solid grip on the ground. The 300-pound duty rating per side can hold one person without issue, and even two people at once, depending on the combined weight.
Changing the height is no challenge at all, due to the included spring-loaded J-locks. All you need to do is disengage the locks on each side, pull out the section until you've reached the length you'd like, then reengage the locks.
---
Setting Up Gutter Cleaning Tools
Gutter cleaning tools are generally quite easy to set up. With scoops, no setting up is really even necessary. You'll have some kind of pole used to move the debris towards you, which may require you to connect poles, but that's about it.
To use a compressed air cleaner, simply attach the plastic tubing to your shop vac, then connect the extension poles to the end of that depending on how long you need it to be. The hose attachments work similarly to the air cleaners, as all you need to do is connect the tubing to the end of your standard garden hose, and you're good to go!
---
Steps for Cleaning Gutters
Cleaning gutters is surprisingly easy for how often we like to avoid doing it. It's even easier now, with the cleaners on this list that don't even require you to get up on a ladder or at least not move it as frequently.


Cleaning gutters is surprisingly easy for how often we like to avoid doing it. It's even easier now, with the cleaners on this list that don't even require you to get up on a ladder or at least not move it as frequently.
1. If you don't have a long enough cleaner to reach your gutters while you're on the ground, grab a ladder.

Position this ladder at one corner of your house, ensuring each leg is firmly planted on level ground.

After putting on your proper safety gear, climb up with your gutter cleaning tool, along with a 5-gallon bucket or big black plastic bag.

Once you're safely and confidently on the ladder, start scooping out debris/blowing it out with air or water and try to place it all into your bag or bucket.

After you've successfully cleaned an entire stretch of the gutter, take another look and make sure all dirt and little pieces of debris on the sides are all washed away with water or air.
---
Unclogging Downspouts
If you've gone too much time between cleanings and it seems the downspouts are not properly draining on their own, you're going to have to go on a special mission to unclog them.
Using a high-pressure water cleaner is usually the best way of going about this. Aim the water down from above or from the outlet of the downspout

If that doesn't seem to do the trick, then a plumber's auger should. These can be used to dig through the clog, getting your downspout functioning properly again.
---
People Also Ask (FAQs)
How often should I clean my gutters?
If you don't have any trees growing over your house, you may never have to clean them. However, at minimum, it's not a bad idea to go up and check once annually. In contrast, if you have large trees hanging right over your roof, you may have to get up there at least every season.
Do gutters with gutter guards still need to be cleaned?
Gutter covers come in an array of choices like mesh screens, clip-on grates, and foam. While this may slow down clogging, you'll still have to maintain them regularly.
What safety consideration should be implemented when cleaning gutters?
No matter how you're choosing to clean your gutters, make sure you're taking proper precautions. Time this by 100 if you're using a ladder! If using a ladder, make sure you either have a buddy to hold the bottom firm and a standoff stabilizer. Just as well, make sure you're always on a solid foundation so you're not wobbling around.

When you're cleaning, ensure you're always wearing proper equipment such as protective goggles or safety glasses, rubber shoes, gloves to avoid being poked by twigs or covered with bacteria, as well as a hat.

Aside from that, never clean from the actual roof. This can easily cause you to become unbalanced or disoriented and fall. Never try to reach farther than what you're comfortable with, and stay inside if the weather isn't looking so great. Your gutters can probably wait until the next day or at least a few hours until the sun comes out again.
What is the difference between ground level cleaning and 2nd story gutters?
Cleaning 2nd story gutters can be a bit more complicated. If you're using a compressed air cleaner, you may notice pressure decreases when you add on more extension poles to reach the second level. It's best in these cases to use a ladder, or make sure your vacuum is powerful enough to reach from the ground without compromising power.
How much will it cost if I have my gutters cleaned professionally?
This will depend on how large your home is, along with how many linear feet of gutters you have. However, the average cost goes for anywhere from $100 to $250.
Where is the best place to buy these gutter cleaning tools?
Amazon is easily the best place to purchase all of your gutter cleaning tools. They have just about everything you can imagine, they have reviews from actual users to give you honest feedback, and they usually have very affordable pricing as opposed to other sellers out there.
---
Conclusion
Now that you're practically a gutter-cleaning expert, which one of these best gutter cleaning tools will you be using this season? While all of them are some of the best, there was one which has always stuck out to me: the Shop-Vac 9197000 Gutter Cleaning Kit.
This lightweight kit fits onto most vacuums, ensuring you can easily reach your gutters safely from the ground. It works well for just about anything that can be cleaned with air, and the 18-foot cord means that you have the freedom to reach even the tightest areas.
Moreover, it's incredibly budget-friendly! All in all, it's important that you choose the perfect product for you. I hope that this article has helped you do just that. Happy cleaning!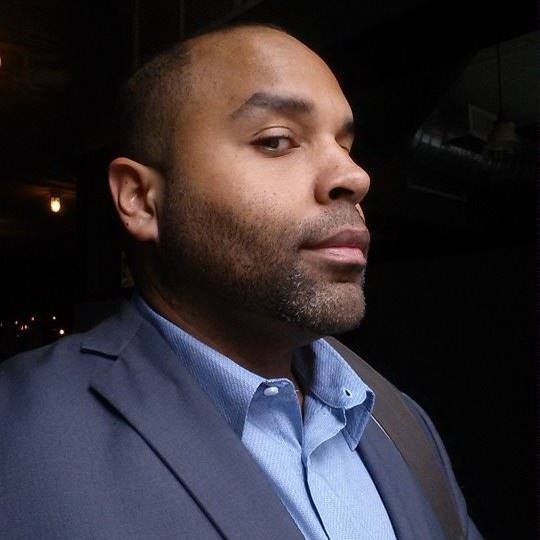 Ian Haynes is an expert writer who has successfully deployed over 500 plumbing pages and other related content. He has an excellent understanding of home plumbing issues and translates his experiences via Plumbing Lab so readers can have a better understanding of common household problems. Outside of his work, Ian likes exploring Brooklyn with his Labrador.