Whether you're trying to fix your dirty ice problem or just keeping up on regular maintenance, it's important to follow certain steps when cleaning a Manitowoc ice machine. Through regular cleanings, you'll not only keep your ice tasting fresh but also improve the overall efficiency of the machine and even increase its lifespan.
Since most Manitowoc ice makers are made for commercial settings, there's a lot that goes into the cleaning process. Check out this guide on how to clean and sanitize a Manitowoc ice machine from start to finish.
Page Contents (Click Icon To Open/Close)
Manitowoc Ice Machine Models & Composition
There are quite a few Manitowoc products to choose from, ranging from more compact countertop ice makers that are great for healthcare facilities and break rooms to large hotel ice dispensers. Here's a complete list of the different types of ice machines currently produced by this brand:
---
Considerations Before Cleaning a Manitowoc Ice Machine
Before diving deep into the Manitowoc cleaning process, there are a few things to keep in mind. First off, you should always have your Manitowoc instruction manual handy since this is where you'll find exact details on each step of the cleaning process.
Aside from that, there are 3 more important considerations:
What You'll Need for the Manitowoc Ice Machine Clean Cycle:
---
Cleaning Your Manitowoc Ice Machine: DIY Steps (By Series/Model)
The steps for cleaning an S-Series, Indigo Series, or NEO Series ice machine (3 of the most popular product ranges) are very similar. However, since there are slight differences, always refer to your specific user manual. The S Series machines are the most popular and the ones you're likely to see in hotels and larger commercial settings, so you can find the specific cleaning and sanitizing steps below:
Remove the ice machine's front panel and top cover. This will give you easy access to the internal mechanisms/switches.

Turn the ice maker Off after all ice has fallen from the evaporator and the Harvest cycle has finished. Remove all remaining ice from the bin so that it's completely empty.

Once all ice has been removed, turn the switch to Clean. Water will start flowing down the drain, so when the trough refills and submerges the evaporator, add in the Ice Machine Cleaner. Read the S Model User Manual to determine how much is appropriate.

Allow the ice machine to clean for about 35 minutes (this may be longer for specific S Series models). After the cycle is complete, turn the machine Off and unplug it.

Next up, refer to your user manual to determine which parts need to be removed for the next phase of cleaning. These parts will go through the sanitizing process.

Make your cleaning solution by mixing the product with warm water (once again following ratio recommendations in your manual) and use about half this solution to clean the small components you removed in the last step.

Soak the components for at least 5 minutes. If the limescale build-up is especially bad, feel free to use a brush or cleaning cloth (a sponge also works) and give it some elbow grease.

With the remaining half of the cleaning solution, clean the food zone surfaces as well as the ice bin. You can use a cloth, sponge, or brush to clean the ice bin, base, evaporator bars, and sidewalls of the machine.

Begin the sanitizing process by mixing the Manitowoc Sanitizer with warm water. Put about half the solution into a spray bottle and spray the machine's main components. It's also possible to soak the pieces, but that's not usually necessary.

With the remaining half of the sanitizing solution, spray down the ice bin and other food zone surfaces. Let the sanitizer sit (do not rinse).

After about 30 minutes, put together all the pieces that had been previously removed. Plug the machine back in and flip the switch to Clean mode.

Let the water trough fill up so that the evaporator is submerged (water is flowing over it). Add more Manitowoc Sanitizer to the trough.

Once finished, flip the switch to Ice mode and secure the front panel into place. Your S Series machine will produce ice as soon as the sanitizing stage is finished.
---
How to Clean the Exterior
The cleaning steps above are meant to disinfect and sanitize the inside of Manitowoc ice makers. But what about the outside?
To clean the exterior, all you need is to rinse the exterior stainless steel with warm water, wipe down the area with a diluted bleach solution, let it sit for about 5 minutes, and finish up with a warm water rinse. If you choose to use bleach, just be sure not to mix it with any other cleaning solutions (just water to dilute).
---
People Also Ask (FAQs)
How do I reset my Manitowoc ice maker?
If your Manitowoc ice machine is stuck in clean mode and you don't know how to reset it, it's simple. For a complete reboot, just hold to the Off button for 3 seconds. This will turn the machine off, and it's best to wait for the ice to melt off the evaporator before turning it back on.
Once the ice has melted, plug in the machine, wait a little bit, and plug it back in. Then press the On button, and you should see a blue light, which tells you that the machine has been reset successfully.
How do you clean under the ice maker?
It's normal for dust, crumbs, and even trash to collect under an ice maker, especially in commercial kitchen settings where everything is moving at a faster pace. Eventually, you'll want to move the ice machine from its current position so that you can sweep and mop beneath it. The cleaning process every 6 months is the perfect time to do this.
Can you use vinegar to clean an ice machine? What about bleach?
It's possible to use either, but most people agree that vinegar isn't strong enough for cleaning commercial ice machines. Bleach works well; just be sure not to use it on the food zone components of the machine.
How long should a commercial ice machine last?
That depends on how well you maintain it. If you do a good job of keeping up with regular cleaning and maintenance, you should get at least 5 years out of it.
Can bacteria grow in ice machines?
It sure can, which is a big reason why you NEED to clean your Manitowoc ice maker and keep to a schedule. Even common bacteria like E. coli and Salmonella can survive in freezing conditions.
How much does it cost to clean an ice machine?
It's possible to do it on your own without the help of a professional, so there won't be any labor cost involved. However, you do need to pay for the Manitowoc Cleaner and Sanitizer, but that won't set you back too much.
---
Conclusion
There you have it, the complete guide on how to clean a Manitowoc Ice Machine. Just remember, always refer to your user manual, don't forget to clean at least twice a year, and never mix the cleaning and sanitizing solutions.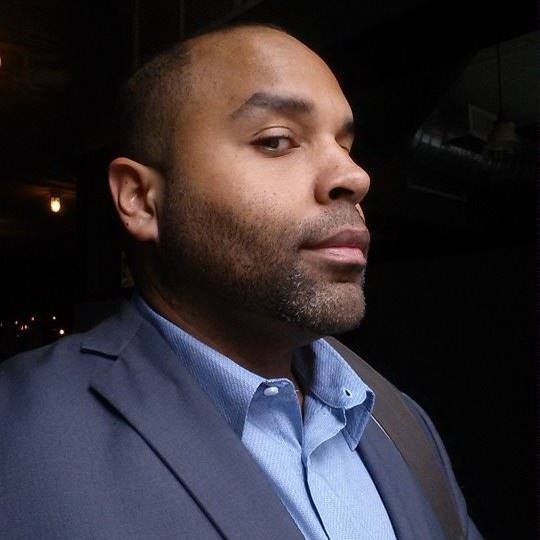 Ian Haynes is an expert writer who has successfully deployed over 500 plumbing pages and other related content. He has an excellent understanding of home plumbing issues and translates his experiences via Plumbing Lab so readers can have a better understanding of common household problems. Outside of his work, Ian likes exploring Brooklyn with his Labrador.