Water heaters are a critical part of our homes but are often overlooked and forgotten until the worst happens. If, however, you are in the market for a new water heater or just exploring your options, you will find a lot of choices.
One of those options is heat pump water heaters, which are highly efficient, come in various sizes and styles, and can offer you and your family hot water as needed. This article will take a look at the best hybrid heat pump water heaters to help you find the perfect model.
Page Contents (Click Icon To Open/Close)
Heat Pump Water Heater (Overview & How It Works)
Heat pumps are incredible inventions, and if you have never heard of one, they are worth learning about. In short, though, a heat pump doesn't create heat or cold but instead moves heat from one place to another. This is most notable in air conditioning, where a heat pump will take cold air from outside and move it inside.
The same principle can be used to heat water. A heat pump water heater takes heat from the air and puts it into the water, raising the temperature. Because it doesn't heat in traditional ways and uses air and water, water heater heat pumps are also called "hybrid water heaters."
In most cases, a top-mounted fan will draw in air from the surrounding area. The air is passed through an evaporator and coils full of refrigerant. The heat from the air is removed and stored in the refrigerant, which is then piped down into the water tank.
The water, being colder than the refrigerant, will absorb the heat. The refrigerant then moves back to the evaporator, where it gets hot once more, and the cycle continues. If there is not enough warm air (winter season, colder climates, etc.), the electrical heating elements will come on to help heat the water.
---
How To Choose The Best Heat Pump Water Heater: Buying Guide
When making a buying decision for a new water heater, there are a lot of factors to consider. Below, we will outline those factors and explain why they are important or how they affect your decision making process.
Water heaters use the Uniform Energy Factor (UEF) to measure their energy efficiency. Higher UEF ratings mean a more efficient system. The UEF rating took over for the EF system in 2017. UEF ratings are generally lower as they are more strict, but they equate to the same efficiency overall.
For hybrid heat pump models, you should expect relatively high UEF, comparatively. With averages ranging between 2.4 and 3.5 (where electric or gas-only models range 0.6 to 0.9 UEF).
Tank Capacity And Water Heater Size
The capacity of the water tank will determine how much water you have (or how long your showers can be). While various brands offer different capacities, the average tank sizes fall between 40 and 80 gallons.
The physical dimensions are also important. You want the unit to fit in the space you have for the installation and be large enough to hold and heat the water you need for your house and family. Tall and short tank models are available, as well as wide, narrow, and even under the cabinet.
The recovery rate is how fast the tank refills and also, to some extent, how quickly it heats back up to temperature. This is generally measured in gallons per minute (GPM), but you will sometimes also see hours or minutes for the heat time. Obviously, higher GPM and lower hours are ideal here, especially for busy homes.
When using a heat pump model or an electric hybrid water heater, it is essential to know the space requirements for the installation location. Not only does the unit itself need to fit in the space, but you also need to have enough airflow in the area and around the unit for it to function properly.
A lot of the space requirements will be down to the brand or model. It all depends on how much air is needed to operate the unit and where the exhaust is vented. Make sure you know these requirements before you buy so that the system will function properly once installed.
Finally, you need to be aware of the price and warranty coverage. More features, higher efficiency, and faster return rates will raise the price but may be essential to your needs.
The warranty will also vary from brand to brand and model to model. So before you make a purchase, make sure that you read through the warranty paperwork and know what is covered, what is not, and for how long.
It is also wise to go through the claim process requirements so you know what is expected of you, what the company is willing to cover (shipping, removal, installation, parts, etc.), and how long the process should take.
---
9 Best Heat Pump Water Heaters Reviewed
This section will look at the best hybrid heat pump water heater brands, their best models, and ideal options. Read through the list to find the right model for your hot water needs.
1. Rheem Performance Platinum Hybrid Water Heater
The ProTerra water heater from Rheem is not just any electric hybrid water heater. This model is designed to be the quietest and most efficient water heater on the market. It has many features you wouldn't normally find on a simple water heater, and it comes at an affordable cost.
This top pick is arguably the best hybrid water heater available right now, and with its cost-effective price and super high efficiency rating, it can easily pay for itself in just a few years.
That efficiency is best found when installed in warmer, drier climates, but it extends to any installation location in the US. At its height, you can expect to save an average of 400% per year compared to a standard electric water heater of the same capacities. Estimated savings are more than $450 per year.
Not only is this model efficient, but it is smart, and as a part of the Internet of Things, it connects to your home's wireless network and comes with the EcoNet app capabilities.
Now you can check on water usage, get maintenance alerts, change the temperature settings or select an operation mode right from your smartphone.
Of course, there are negative sides, and the initial purchase price is one of them. Although you get massive savings over time, the upfront and install fees can be out of budget for some homeowners.
It is also important to point out that the ProTerra base models do not come with Leak detection or auto shut-off features. However, if you upgrade the ProTerra HS models, these features are included.
You do get the Rheem Platinum warranty, though, which covers the water heater for 10 years as well as a 1-year in-home labor warranty.
Best for: Homeowners looking for higher efficiency, better control, and low maintenance without the premium pricing.
Product Specifications
| | |
| --- | --- |
| | 24.25 x 24.25 x 75 Inches |
| | |
| | |
| | |
| | |
| | |
| | |
| | |
---
2. GE Hybrid Electric Water Heater
Our runner-up model is from GE and offers a list of similar features to the Rheem model, but at a more affordable price. Of course, you will lose some of the efficiency and overall control, but it is still a solid machine that heats the water in your home well.
This model comes in a 50-gallon capacity size that is slightly smaller than the Rheem model, allowing for more installation opportunities. You still get the same efficiency rating, but with a higher wattage requirement, the actual savings you will see drops some.
This model is also designed for homes with 1 or 2 bathrooms and 4 people or less, where the Rheem can accommodate 3 or 4 bathrooms and 5+ people.
Still, you get the wireless connections for smartphone control and will enjoy lower maintenance over the life of the machine than with standard electric models.
If you were to install the Rheem unit and this GE unit, you would find that the GE is louder while running and doesn't heat quite as fast. Of course, there isn't a need for you to install two units side by side, so it isn't likely something you will notice.
Still, with the louder operation, a smaller footprint, and a slightly lower flow rate, this model isn't for everyone. It does come with the GE 10-year warranty and has all the safety features you need without an upgrade.
Best for: Homes with 4 or fewer people looking to increase heating output, save on electric bills, and needing a unit with a lower initial cost.
Product Specifications
| | |
| --- | --- |
| | 21.75 x 23.75 x 60.75 Inches |
| | |
| | |
| | |
| | |
| | |
| | |
| | |
---
3. Bradford White Hybrid Water Heater
For those that want the very best in all categories, there is only one name: Bradford White. Long considered the gold standard for water heaters, Bradford White's AeroTherm heat pump model is no exception.
This heat pump comes with four operation modes: electric and heat pump only, hybrid, and vacation modes.
The temperature range is the standard 100 to 140 degrees, but you can change that with vacation mode.
Vacation mode allows you to drop the temperature to 50 degrees for up to 299 days.
This not only saves wear and tear on the unit but keeps everything flowing while you are away without overusing electricity, maintaining a clean tank, and still having on-demand hot water when you return.
You will also find a large, easy-to-use LED panel on the unit that not only allows you to change the mode and temperature settings but also warns you about anything wrong with the system. This list includes current status, fault codes, tank codes, need to assess codes, and heat pump codes.
With the highest quality parts, the longest life expectancy of any hybrid, and selectable warranty coverage, there isn't anything to hate about this model. The price for a premium heater is, of course, also premium, but when you want the best, you are going to pay for it.
Best for: homeowners that need the most premium parts and control with their hot water systems.
Product Specifications
---
4. AO Smith Hybrid Hot Water Heater
If there is a brand that can compete with Bradford White on efficiency, premium quality, construction, and performance, it is AO Smith. AO Smith is the parent company for many smaller brands (such as State), but their water heaters are considered premium units on all accounts.
The AO Smith Voltex hybrid water heater uses minimal electricity, even in winter, to help you save money.
With thicker insulation around the inner tank and better airflow, it can keep your water at 140 degrees and ready for distribution around your home.
The one downside is that this model is louder than most other units. Where Bradford White averages about 55dB, the Voltex comes in at about 67dB, which is loud enough to disturb your conversations or watching TV.
Depending on where you install the unit, though, this may not be an issue at all. And as the only negative thing to say about this model, it is easily overlooked.
The premium parts and construction give you a long life expectancy, and this is backed by a solid 10-year warranty.
Best for: Homeowners looking for premium quality water heater without all the fuss of connectivity or special apps.
Product Specifications
---
5. Westinghouse Gas Hybrid Water Heater
If you have a gas fueled water heater, you can replace it with a gas hybrid water heater, too. The Westinghouse Floor Gas Hybrid Water Heater is available in both natural gas and liquid propane options to meet all of your needs.
Not only is it a heat pump hybrid water heater, but it also combines the on-demand functionality of a tankless water heater, giving you essentially 3 models in one. The compact size allows for installation in smaller areas while still producing great efficiency and even heat distribution.
Because it is gas-fueled, it has a lower efficiency rating (.88 UEF) but a much higher first hour rating (107 gallons). Part of the reason is the power supply, and the other is the way this model is designed. It has a standby tank of 21 gallons that offers you near-instant hot water when you open your faucet.
However, it then switches to tankless mode and heats water on demand instead of heating large amounts of water in the tank. With up to 100,000 BTU input, this model can heat a lot of water really quickly and all without wasting energy.
You will also receive a 6-year warranty on all parts, and you don't need to order anything special for propane fueling. All models are shipped as a natural gas connection but come with a propane adapter kit.
Best for: Homes with natural gas or propane lines that want to replace a gas-powered water heater.
Product Specifications
---
6. Reliance Hybrid Water Heaters
Another familiar name in this space is Reliance. Well-known for their cost-effective and budget-friendly HVAC and plumbing supplies, it should come as no surprise to see them on this list, too.
The 6 80 DHPHT electric hybrid water heater doesn't have a fancy name, but it does have some impressive specs. You will get a high flow rate, high efficiency and become eligible for rebates. This water heater rates high enough to qualify for the Federal Tax Credit and many power company and utility rebates or savings programs across the country.
One of the best features, though, may be something you don't notice: noise. With a nominal 51dB max rating, the Reliance hybrid water heater is one of the quietest models in the industry. If you need to mount your water heater on the other side of an office or living area wall, noise can be a major deal maker.
Not only is this model Energy Star rated and eligible for all the rebates, but it is also affordable upfront, saves money in your annual utility bills, and comes with a 6-year full warranty. That warranty includes a 1-year labor warranty as well.
Best for: Adjacent wall installation and homes looking for a reliable water heater with low maintenance.
Product Specifications
---
7. Richmond Hybrid Water Heaters
Part of the Rheem family, Richmond also produces high quality water heaters at affordable prices. In most cases, though, Richmond will cost more than Rheem, even though they use a lot of the same parts.
The difference here is that the Richmond model is even more efficient and uses less electricity to maintain the temperature in the tanks.
With a UEF rating of up to 4.00, it is one of the most efficient models on the market right now.
You also get 4 tank sizes to choose from, which will fit small and large families or multiple bathroom homes with ease.
One other small feature you will find is built-in leak guard protection.
When the sensors detect a leak, they will shut the system off and stop the leak in its tracks.
In lab testing, this has shown a puddle of no more than 20 ounces at any time, which can not only protect the water heater but saves you expensive clean-up fees.
You also get a 10-year warranty instead of 6, with more premium, yet still affordable, parts. Maintenance with the Richmond model is a little higher, and the anode rods tend to wear out faster than with other brands, which isn't a bad thing, just something to make a note of before you buy.
Best For: Budgeting homes that want a little more control over their hot water systems.
Product Specifications
---
8. Rinnai Hybrid Water Heaters
Rinnai makes a similar model to the Westinghouse option listed here, with a gas fueled hybrid water heater that also doubles as a tankless model. There are several differences, though, and they can be important for your final decision.
For starters, the Rinnai model is more expensive. It does offer higher quality parts, but you don't get an extended warranty period for it.
Like the Westinghouse model, you will get 6-years of coverage with 1 year of labor included.
The other major difference is that the Rinnai models do not offer propane gas usage by default.
They do offer propane models, but they are not as inclusive or efficient as the natural gas model.
Also, unlike Westinghouse, the conversion kit is not included.
However, this Rinnai system is more advanced with WiFi built-in and enabled. You can connect to your home's network and take control of the system wirelessly. You also have the option of re-circulation pump add ons that make the system even more efficient.
None of this is standard out of the box, though, and you will need to pay extra for the capabilities. Still, for the cost and the savings you will see over time, the Rinnai tankless gas hybrid is one to look closely at.
Best for: Homes with high occupancy and a gas inlet line.
Product Specifications
| | |
| --- | --- |
| | |
| | |
| | Gas, Electric, Solar, etc. |
| | |
| | |
| | |
| | |
| | |
---
9. Stiebel Eltron 80 Gal. Heat Pump Hybrid Electric Water Heater
Voted and rated as the best water heater in Germany for over 90 years, Steibel is a brand known in Europe that is as high quality as AO Smith and Bradford White. The one major downside is that they aren't very popular in America yet.
This makes finding the units and replacement parts more of a challenge, though it isn't as difficult as it may seem.
What you get here is a 60 or 80 gallon tanked hybrid electric water heater that is efficient, reliable, and durable.
Backed by a full 10-year warranty and a high UEF rating, you will get a water heater that pays for itself through savings in about 4 years.
With high capacity and efficient use of the heat pump system, this unit is capable of pushing out near endless supplies of hot water for as long as you need it. Unlike tankless models, you will run out of hot water eventually, but it is difficult to get to the cold water using one of these systems.
The LED interface is not wireless, and it doesn't have a lot of fancy additions. It is designed to be easy to read and understand while offering you the best control for the most appropriate settings.
Best for: Homes looking for simple control with high-cost savings over the life of the water heater.
Product Specifications
---
Pros & Cons Of Hybrid Water Heaters
Heat pump water heaters have a lot of benefits. There are, however, also some downsides. Deciding if they are make-or-break pros and cons, though, is a personal choice. For example, some people may appreciate the high efficiency, and that is all they need. On the other hand, the higher initial costs may be too much for others.
What is good about the water heaters, aside from their high efficiency levels, is a long list. For example, these water heaters move air; they take in warm air and exhaust cold air. When installed properly and vented correctly, you can have the exhaust work as a space/area cooler which can cut down on how often you need your AC.
You will also find that hybrid water heaters cut down on the already low maintenance of a traditional water heater. Saving you time and even more money is always a good thing. With more efficient use and less required maintenance, heat pump water heaters also last longer (on average) than a gas or electric water heater.
The other side of the coin comes down to money and noise. Hybrid water heaters are more expensive to buy and install than traditional styles. While this extra cost is returned (quickly) through energy savings, it may not be in the budget for everyone.
These models also have fans, condensers, and refrigerants moving around. They produce more noise than an electric model, which can be disturbing to some owners. And while these types are rated to work in large temperature ranges, colder climates may not find them as alluring.
Hybrid water heaters rely on electric heating elements to supplement when the temperature isn't warm enough. Colder climates won't see as high of efficiency ratings or lowered electric bills.
---
Comparing Hybrid Vs. Regular Water Heaters
As we have discussed, there are many different types of water heater power sources and performance styles. Electric and gas (natural gas or propane) are among the most popular options besides heat pump water heaters.
How do they compare on various factors, though? Heat pump water heaters may not always be the best option. Let's examine how the types compare against each other on these factors.
When it comes to performance, heat pump models fall slightly behind electric and gas models. Gas models are among the highest performing with better flow rates, faster recovery times, and better efficiency (see below). Electric models are on par with gas models in these aspects as well.
To say heat pump models are behind is misleading, as they aren't horrible in this regard but compared directly with the other styles, their performance rating is just a little lower.
When installed correctly, heat pump water heaters are the most efficient type out there. By not needing much electricity to run and being able to heat water to temp without relying on other methods (in most cases), you can save a lot on your monthly energy bills.
Gas-fueled models are also highly efficient, but only about half that of heat pump styles. Where heat pump models have a UEF rating over at least 2.6, natural gas models average about 0.9 to 1.2 and electric models, still efficient in their own right, only average between 0.8 and 0.96 UEF.
The recovery rate is equal for the three types here. Variables will exist by brand, the capacity of the tank, and model size. To find the best recovery rate, you need to look more at brand and model than fuel type. Electric, gas, and heat pump models all have high recovery rates as this isn't based on the type of heating source but water flow and tank capacities.
All water heaters will need to be replaced at some point (with very few exceptions that are starting to be produced now). For electric and most natural gas models, the life expectancy is between 6 and 12 years, with most being about 8 years. Heat pump models tend to last a little longer on average, with the expectancy being between 8 and 15 years, with most being about 10 years.
The average cost to run a water heater will also vary significantly by size, type, capacity, and even your location. For example, an electric model will cost an average of $28 to $32 per month in a state with a higher cost per kilowatt-hour, but $22 to $27 a month in other states, for the same model.
That being said, your average costs will depend on the fuel type (electric or gas) and the amount you have to pay for each in your area. Heat pump models use less electricity and no gas to heat the water and will have better efficiency and a lower monthly cost to operate than the other options.
When it comes to installation, the best option, no matter what type of water heater you choose, will be a professional install. This does add to the initial cost, of course, but is well worth it. Professional install ranges between about $800 and $1400 for all styles and types.
The hard part is finding a professional installer qualified to perform the service. At Networx, you can get customized results for your contractor search in a free and easy-to-use app. Just input your information, and you will see up to four plumbers or contractors that are qualified, vetted, and highly rated as well as reviewed.
The best part is that not only are your results going to give you professionals only in your local area, but it is free to use! Try it now.
When it comes to maintenance, water heaters tend to end up low on the priority list. There are a few things that need to be done, such as annual or bi-annual draining to remove deposits and sediment, but overall not a lot is required.
With heat pump or hybrid models, though, the maintenance list is even lower than that of electric and even gas fueled water heaters. This is because, by design, you don't need to maintain air (just the ability for it to circulate), and the need for internal maintenance is also low (draining, anode rods, etc.) as the parts last longer.
The biggest downfall to hybrid water heaters is their higher than average initial cost. The price point for a heat pump model compared to an electric model is almost double in some cases. However, with that higher initial cost, you get better warranty coverage and much higher efficiency.
In the long run, hybrid water heaters are more cost-effective. If they aren't in your budget to buy outright and upfront, though, it can be a big challenge. This makes the electric and gas-fueled models more alluring since they are cheaper to buy in the first place.
---
Hybrid Water Heater Preventive Maintenance To Common Problems
Hybrid water heaters may have lower maintenance than the other styles, but there is still routine maintenance involved. Let's take a look at what is required and how often so your water heater lasts as long as possible.
---
People Also Ask (FAQs)
Does a hybrid water heater work in winter?
Yes. Heat pumps work year-round, and so do the water heaters. They have an electric heating element to help compensate for low temperature situations. You will always have the hot water you need, but in winter or colder climates, you may use more electricity than others.
How noisy are hybrid water heaters?
Hybrid water heaters are more noisy than other models because they have more moving parts. The fan for the airflow is the loudest part but isn't loud enough to disturb your everyday living.
How long does a heat pump water heater last?
Heat pump water heaters will last between 8 and 15 years on average. With regular maintenance and routine inspections, your new water heater can last almost two full decades without concern.
Where should a heat pump water heater be installed?
The space requirements for a heat pump water heater are much larger than that of a gas or electric model. It will vary by brand and model (and, of course, water heater size). However, most manufacturers will recommend an open space of at least 100 - 120 square feet.
What are the heat pump water heater electrical requirements?
When installing a hybrid water heater, it will still require a dedicated electrical circuit. Most models are rated for 208/230-volt lines with 10-gauge wiring and a 30 amp breaker. Your specific model will have exact specifications, which may vary, but in most cases, you will be fine with a dedicated 30 amp line supplying power to the unit.
---
Conclusion
Heat pump water heaters, or hybrid water heaters, are electrical-based units that use warm air to heat the water instead of relying solely on gas or electricity. These models are much more efficient than other styles of water heaters but can cost more upfront.
The savings over time and lower maintenance levels, though, more than pay for the extra initial cost. So, if you are having trouble deciding which is the best hybrid water heater for you, take a closer look at our top pick.
The Rheem Performance Platinum Hybrid Water Heater is cost-effective, highly efficient, and has a simple installation. While it isn't the "best of the best," the savings compared to the high-end models and the brand's dependability make it the best all-around option available today.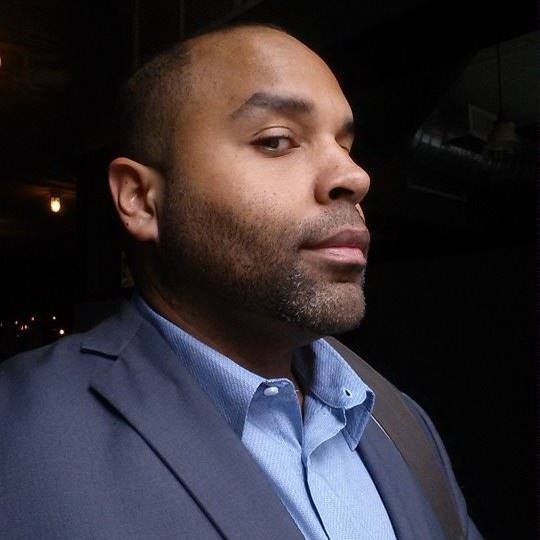 Ian Haynes is an expert writer who has successfully deployed over 500 plumbing pages and other related content. He has an excellent understanding of home plumbing issues and translates his experiences via Plumbing Lab so readers can have a better understanding of common household problems. Outside of his work, Ian likes exploring Brooklyn with his Labrador.