​Are you looking for a sturdy and powerful new garbage disposal without throwing money down the drain (see what I did there)? If that is the case, the InSinkErator Badger 1 could be exactly what you are looking for. It is compact yet strong and a great way for small to mid-size families to dispose of their waste conveniently and responsibly. Read our InSinkErator Badger 1 Review.
​The Badger 1 gets is compact enough to fit under just about any household sink without taking up all the room for cleaning supplies and other storage items. Although it is small, it is very strong and made from the same type of galvanized steel that is used in many large construction projects. The body is not the only part of this model that is strong, as the motor also packs plenty of garbage grinding punch.
The motor provides ⅓ horsepower of crunching power which is more than enough to nearly liquify most common household food waste. Even with this, it also draws considerably less power and requires much less water than most of its competitors-- only about one percent of an average household's daily water usage. Considering the staggering environmental issues recently caused by mass food wastage, this model also provides another small way for you to do your part for the planet.
Page Contents (Click Icon To Open/Close)
Features of the InSinkErator Badger 1
A Name you can Trust
InSinkErator has been one of the best known and most trusted garbage disposer manufacturers in the world.
The Badger is the the standard line in this long history and is a staple in many American households, even if many of them don't even realize this. Even considering the name brand on the disposer, this model is very affordable for all that it provides.
You may feel like it is not important to have a name brand item if no one is going to see it, but when it comes to appliances, reliability is always a key. The company themselves also have great faith in their product, and it comes with a full one-year "We Come to You" warranty.
Small yet Sturdy
​Another important characteristic of a good disposal is it needs to fit properly under the sink. They aren't much good if not. The InSinkErator Badger 1 is compact enough to fit under any sink, with measurements of: 12 inches in height, seven inches in width and seven inches in depth. It also only weighs 12.8 pounds.
​But don't let the small package fool you; this baby is tough. This disposer consists of a very sturdy and rugged galvanized steel construction and can hold up under just about any circumstances.
​Can grind it all down
​Another surprising aspect of a disposer that is so small and affordable is the strength of its motor. The Badger 1 motor has a grinding power of up to ⅓ horsepower, which is more than enough to quickly and completely dispose of most household food waste. It also features a one-stage grinding technology which includes a proprietary GrindShear Ring, helping get tough to grind foods down the drain and safely into the sewage system or septic tank.
​Although some other models have higher horsepower numbers, many of them are designed for commercial or other use that would require additional strength. Especially for an average sized family, this puppy packs more than enough punch.
​Great for the environment
​Many people do not realize the great strain that food wastage is putting on the environment in the last few decades. This does not mean the obvious problems of uneaten food being thrown away instead of properly; the environmental aspects of the problem actually deal more in the energy that is wasted in the process.
​One great thing about the Badger 1 is that in building it, InSinkErator took these problems into concern as well. This disposer uses a fraction of the energy normally drawn to power the motor and requires and even smaller fraction of the water used by most household garbage disposers. When taking this all into consideration, it can save a staggering three to four kilowatts of energy every year! That's not too bad on the old power bill either.
​Easy installation
​One benefit of the Badger 1 that you will notice immediately is how easy it is to install. Of all the garbage disposers on the market, the InSinkErator lines are usually the easiest in this aspect. It's all due to the stainless steel Quick Lock sink mount on all of their models. Simply twist off the old disposer and twist on the new one.
Pros
Very affordable.

Great durability and dependability from one of the most trusted disposer brands.
​⅓ horsepower is more than enough for most small to midsize households.
Great for the environment and the utilities bill.
​Easy to install and replace.
Cons
Not good for commercial use or very large families.

​Not good for regular use on very tough items (corn cobs, chicken bones, etc.)
Doesn't have many of the bells and whistles of more expensive models.

Extra Features
26 ounce grind chamber made of galvanized steel.

⅓ horsepower Dura-Rive induction motor.
​One-step grind process with GrindShear technology.
​One-year "We Come to You" warranty.
​Easy installation with Quick Lock system.
​Frequently Asked Questions
I have a ten year old Badger disposer. Can I easily replace it with this one?
Yes. The Quick Lock technology makes replacing Badger disposers a breeze.
Does this disposer run quietly?
They are very quiet when originally installed, but some owners report they get louder over time.
Is this a hardwired unit?
Yes.
Conclusion
​Especially for the price, you absolutely cannot go wrong with this disposer. It is ideal for small to midsize households and can most of the work of many more expensive garbage disposers.
Although it has some drawbacks and lacks some of the fancier bells and whistles of more expensive models, this is a great product for anyone who wants a reliable, sturdy and strong disposer without breaking the bank.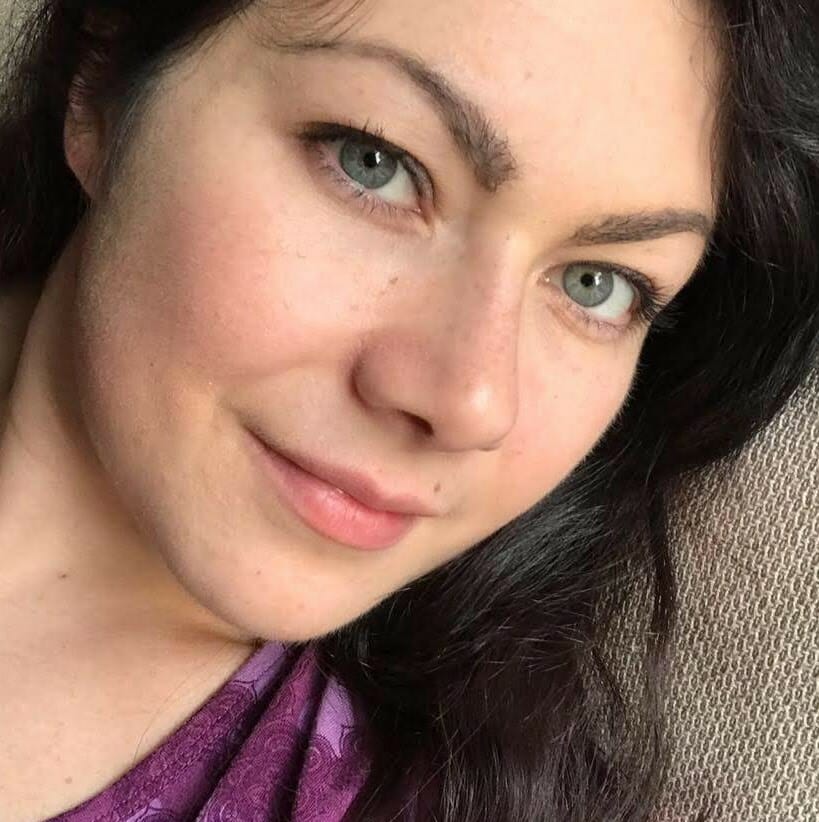 Holly Curell is the editor extraordinaire for Plumbing Lab. Having grown up in Michigan, Holly has spent time living in New York, Virginia, & currently North Carolina, where she lives with her husband & family. Holly loves DIY & has years of experience with at-home plumbing problems that arise from having 3 kids & living in colder climates. When she's not writing about her plumbing knowledge, Holly enjoys reading, hiking & relaxing with family.