Water heaters last a long time but require replacement every 8 to 10 years on average for older models. Modern systems are more efficient, built stronger, and have more features. Not only do they last longer, but they also run more efficiently.
The biggest hurdle, though, is that there are so many brands and models with various options to choose from. One of those brands is John Wood Water Heaters. Is the brand good enough for your family's hot water needs?
This John Wood water heater review aims to find out. We will rate, review and compare the models and features offered by John Wood to help you decide.
Page Contents (Click Icon To Open/Close)
Company History of the John Wood Brand
John Wood water heaters is a Canadian-based company, not to be confused with John Wood Manufacturing of Pennsylvania. The water heater brand is a subsidiary of GSW in Canada and, as of 2006, was bought by US water heater giant AO Smith.
The brand manufactures and produces all types of water heaters, from electric and gas-fueled to tankless and oil-fired models. Sold primarily in Canada, you can find models in the US through certain dealers and contractors and sold in shops near the Canadian border.
---
Types Of John Wood Water Heaters
John Wood specializes in water heaters and water storage and offers only these products. Specialization in this field has led the brand to be one of the largest and most respected names in North America. Let's take a closer look at what they offer.
John Wood gas-fueled water heaters come in natural gas and propane options. Each model has a venting style to meet your needs, including atmospheric, power vent, direct vent, and more. You will find the ProLine and ProLine XE models are affordable, easy to install, and come with high efficiency ratings.
For even higher efficiency and more features and options, look to the Envirosense models. These units offer high flow rates, low energy consumption, and a thermal efficiency above 95%.
For homes where natural gas isn't available, the John Wood electric water heaters are an ideal choice. These ProLine and ProLine Master models are highly efficient, with almost every option being Energy Star certified.
They also offer point-of-use or space-saving tanked models that can be installed in tighter spaces, under cabinets, or even directly under a sink.
John Wood also understands the on-demand market and offers both condensing and non-condensing electric or gas tankless models. Each one is highly rated, well-reviewed, and brings you a constant supply of hot water (when sized properly).
They also offer commercial options powered by Takagi in both fully functional tankless and point-of-use space-saving models.
Other Types

Of

Water Heaters
Unlike other brands looking for new power sources like solar or turbine-powered options, John Wood focuses on oil-fired models. These offer the fastest recovery rates of any fuel option and can be the most cost-effective models available.
If you need extra storage tanks, John Wood has you covered there, too. With storage booster tanks in 40, 50, or 80 gallon capacities, your family can have all the hot water it needs at any time.
For the tankless owners' the Flow THRU tank enhances the performance of your system and provides instant hot water in homes with intermittent high-demand cycles.
---
Why Choose a John Wood Hot Water Heater?
While John Wood isn't sold everywhere and can be difficult to find outside of Canada, there are several reasons you may want to hunt them down.
John Wood isn't just a one-trick brand. They offer more options, styles, and water heater types than a lot of the bigger names. Not only can you choose from electric, gas, propane, and oil-fired, but you also have tanked and tankless options in all sizes ranging from 2.5 gallons up to 100 gallons.
Almost every model produced by the brand offers you high efficiency levels. The levels are at least 0.86 UEF which qualifies for Energy Star certification. Of all the brands, John Wood has the highest percentage of active models that are Energy Star rated at 97%.
Innovation and efficiency are great, but safety is paramount. Whether you are dealing with 240 volts or open flames, you need to be cautious for your safety and that of your home and family.
Auto shut-offs, thermal protection, vapor sensors, dry-fire protection, and much more are found on all appropriate models, so you never have to worry about the health and safety of your system, home, or loved ones.
The John Wood warranty is about average in the industry, which sees higher and higher levels every year. Staying up with the competition and backing their systems completely, the warranty coverage is exceptional. You will find that the warranties do change based on the type and quality level of the unit you purchase, but know that no matter if you go low cost or all in, the warranty is there to back you up.
---
Unique Features of John Wood Water Heating Range
John Wood is the leading manufacturer in Canada and is now part of the largest water heater company in North America (AO Smith). It isn't an accident that they are where they are. The brand reached their level of acclaim by offering unique features, which we examine now.
Flammable V

apor Ignition Resistant Systems
One of the biggest dangers on gas models with ignitions systems is during the initial ignition to heat the water. As the flames take hold and start heating the water, it is what is outside the tank that matters. Many chemicals and liquids are often stored near water heaters, especially when installed in a garage or basement.
If fumes from those items are sensed by the water heater prior to an ignition sequence, the system will shut down. This helps prevent any dangerous combustion, fire, or damage to the water heater, your home, or surrounding areas.
The Tabulator dip tube is a proprietary version of sediment disruption in the tank. A lot of brands have similar features, but few offer the level of effectiveness like Turbulator. Essentially this is a nozzle tip on the dip tube, which brings the cold water into the tank.
It produces a spray of water that reaches the bottom of the tank and keeps mineral deposits and sediment from forming and settling. Of course, no system can prevent sediment and mineral build-up, but with Turbulator, it means less frequent draining and less damage to the inner tank.
Innovative TankSaver Feature
The water heater production process has found that glass-lining is the way to go. Over the years, more and more brands have started using glass lining on the inner tank to help fight off corrosion and damage. John Wood also uses glass lining but also incorporates one more step.
Known as TankSaver, this feature is added during the glass lining process to help the glass fill in any cracks, divots, or imperfections while ensuring optimum coverage around fittings to prevent leaks and form water-tight connectivity.
With the TankSaver design, the glass lining is added to the inner tank to prevent water, minerals debris, and sediment from reaching the metal walls of the inner tank. This glass coating prolongs the tank's life structurally for years and can also minimize the level of maintenance needed to keep your water heater in tip-top shape.
Ceramic Fiber Combustion Chamber
On oil and gas-fired models, the combustion chamber can end up being a mess. With burn wiring, soot and debris build-up, and other issues, many owners find themselves replacing the combustion elements more often than they would like. The Ceramic Fiber combustion chamber from John Wood models helps.
By limiting the amount of heat transfer inside the chamber, the build-up is limited as well. This prolongs the life of the components and keeps your system running longer.
Styropor is a powerful insulation system used by John Wood in the base of their tanks. This expandable foam insulation fills in all curves, cracks, dents, and other manufacturing imperfections to ensure a solid, even layer.
The added insulation helps minimize heat loss through the tank and keeps your heated water hot longer, resulting in less firing and more energy savings.
Tamper-Resistant Drain Valve
The bibs and drain valves are coated and sealed with tamper-resistant properties. Once connected, you don't have to worry about leaking, draining, or other issues with an improper seal. The valves and bibs will only operate when correctly connected and opened, offering you more safety and security in the functionality of your water heating system.
---
John Wood Water Heaters Reviewed
John Wood has a large stable of water heaters to meet all of your needs, whatever they may be. From alternative power sources to on-demand and space-saving systems, let's take a closer look at the John Wood lineup.
John Wood Electric Water Heaters
The electric line comes in two standard forms, traditional tanked models and space-saving, point-of-use models. They also come in two main lines, the ProLine and ProLine Master, which, as you can guess, is a lower level and higher level of quality.
The tanked models range in capacities from 50 to 80 gallons. These models are sufficient for average to large-sized homes with up to 4 or 5 family members. These models come with basic safety features and commercial-grade options like the Turbulator and TankSaver features.
The space saver designs and point-of-use options are available from 2.5 to 50 gallon sizes and also have great features. These include all the safety features you would expect, including thermal protection, leak detection, and heat exchanger overload shut-offs.
The warranty starts at 6 years for the ProLine series and includes all the low maintenance, easy install, and efficient design you would expect from John Wood water heaters. For the ProLine Master series, though, you pay more. Installation costs are a bit higher, but the quality is higher. The warranty also extends an extra 2 years for a total of 8 years covered.
| | |
| --- | --- |
| | |
| | |
| | |
| | Average 3.4 Gallons Per Minute |
| | Stainless steel construction, brass valves, glass lining |
| | Average traditional cost: $1100. Average Space Saver costs: $800 |
| | Expected monthly operational costs range between $29 and $36. |
| | Thermal shut-off, overload/overheat protection, dry-fire protection, anti-corrosion |
| | |
---
John Wood Gas-Fueled Water Heaters
The gas-fueled models are available in both natural gas and propane options. Unlike some brands, they aren't an either/or that come with an adapter. You will need to buy a suitable model for your gas supply.
On top of that, though, you get excellent hot water flow, high rates, and a fast recovery time. On average, the mid-sized tanks can recover in less than 15 minutes. Gas models are more efficient than electric models by nature, but John Wood makes an effort to keep their gas-fueled water heaters with the highest quality.
Aside from fuel type, you also need to worry about venting. John Wood has you covered there, too.
Atmospheric venting is one of the most popular options, and if you have the space for the installation needs, one of the least expensive to have put in.
You will want the XE models here that have the flue damper preinstalled.
Power vent and direct vent options are also available. These direct your exhaust outside of the home, and all of the John Wood power and direct vent models with 40 and 50 gallon tanks are Energy Star certified.
The Power vented Envirosense models are the most efficient outside of the Polaris model. This model is a powerful direct gas-fueled water heater that offers an incredible 96% thermal efficiency rating.
Like with the electric models, the ProLine offers a 6 year warranty, and ProLine Master comes with 8 years, the same as the Polaris.
| | |
| --- | --- |
| | |
| | |
| | |
| | Average 4.3 Gallons Per Minute |
| | Double tank design, foam insulation with brass valves, and stainless steel construction |
| | ProLine installs for an average of $1100 with ProLine Master and Polaris models installing for $1400 |
| | Average monthly operational costs range between $21 and $42 depending on the fuel source |
| | Dry fire, thermal overload/overheat protection, vapor sensors, leak detection |
| | |
---
John Wood Oil Fired Water Heaters
The oil-fired water heaters may be the most cost-effective water heater types on the market. With a low cost to operate and a high recovery rate, you may not ever notice a lack of hot water in your home.
The ceramic fiber combustion chamber protects the internals from fires, leaks, and damage, all while helping to minimize carbon soot build-up. With John Wood, you have three options, you can choose a complete system in either 32 or 50-gallon capacities, or you can select a tank and buy the oil burner separately.
The third option allows you to fit an existing burner or tank to any size you need. Of course, you also get all of the standard safety features found on the gas-fueled models, like glass tank lining and vapor sensors.
The oil-fired models tend to last longer, too, which is why the two size options both come with an 8-year warranty, the best offered by John Wood.
| | |
| --- | --- |
| | |
| | |
| | |
| | Average 4.5 Gallons Per Minute |
| | Double tank design, foam insulation with brass valves, and stainless steel construction |
| | |
| | Average range between $18 and $36 depending on oil costs |
| | Dry fire, thermal overload/overheat protection, vapor sensors, leak detection |
| | |
---
John Wood

Tankless Water Heaters and Add-ons
Tankless models come in both electric and natural gas options. You can choose between condensing and non-condensing models. Condensing models are more efficient, cost less to vent, and run on lower BTUs, which improves overall usage and efficiency.
However, non-condensing models don't have the acidic build-up from the condensation, which can corrode the metal and shorten the life expectancy. So while they run between 80 and 88% efficiency, the condensing models all run at over 90% efficiency.
All John Wood tankless models utilize the tankless technology from Takagi, a leading manufacturer.
With the John Wood design, tankless water heaters are the most efficient, easy to install, and near-endless hot water delivery.
With a 15 year warranty, the units are well backed, low maintenance, and easily installed.
While the initial cost to buy and install the unit may be higher, the savings over time will start showing within the first two years.
With the multi-unit controller, you can make this a commercial device that can link up to 20 devices (540 models). You can also link up to four 540 models without a controller for improved residential output.
| | |
| --- | --- |
| | |
| | |
| | Up to 10 Gallons Per Minute |
| | Stainless steel, CPVC exhaust, |
| | |
| | Average monthly running costs are between $11 and $23 per month |
| | Electronic ignition, Air-fuel ratio sensor, Exhaust and water temperature control, Overheat cut off fuse |
| | |
---
Comparisons With Other Hot Water Heater Brands
John Wood is not sold nationally in the continental United States. For that reason, the brand isn't well known here. To get more acquainted, we compare John Wood with well-known and big brand names like Rheem, AO Smith, and GE.
Rheem is one of the most popular names in the water heater industry because of their large selection, budget-friendly options, and brand recognition. While they aren't the least expensive models on the market, they do compare with John Wood.
Installation of a Rheem is going to be slightly more than a John Wood because of experience. Basically, the contractors that sell and deal with John Wood systems know the ins and outs of the installs better than general contractors that deal with hundreds of models.
The cost savings from an install isn't all, though. Rheem has higher efficiency on average over the entire lineup and offers tanked and tankless models as well as electric and gas-fueled options. They do not have oil-fired models, though, like John Wood does.
When it comes to the warranty and quality, Rheem also has slightly higher marks. With AO Smith's help, though, John Wood's quality is rising with each new model released.
AO Smith is a premium water heater company along the lines of Bradford White. It isn't easy to compare any brand against them because of their innovation, quality, and financial backing. Unlike John Wood, AO Smith isn't known for low-tier or mid-range products.
Instead, AO Smith buys smaller companies and offers distribution, marketing, and parts to help their quality and offer mid-range options. AO Smith did this with State water heaters and with John Wood.
As the parent company, John Wood has better quality parts and manufacturing but doesn't offer the premium and high-end models that AO Smith does.
GE sells electric tanked and tankless water heaters with relatively low pricing and high quality. This is because, like John Wood, GE is a child company. The parent company for GE is Rheem.
Unlike John Wood, though, GE doesn't make their own water heaters with the help of Rheem. Instead, the GE water heater division was effectively shut down and handed over to Rheem. Utilizing their Smartwater line, Rheem manufactures and produces water heaters with the GE label on them.
Compared to John Wood, the GE water heaters are of similar quality and warranty coverage. However, John Wood has a much larger selection, slightly lower pricing, and easier installation in general. They also offer more than electrical models.
The GE warranty is higher than that of Wood, but it is comparable. The biggest difference is availability. GE and Rheem are more readily available in the US than John Wood. However, if you do find a John Wood model, it will be a better cost-effective solution.
---
Where To Buy John Wood Water Heaters?
John Wood is primarily sold in Canada. However, they are available all over North America. The most effective solution is to shop online through the John Wood website or Amazon. If you can find them in your local home improvement store, you can use them for the installation as well.
However, one of the best options is finding a local contractor that specializes in John Wood water heaters. This will get you the best deal, the fastest service, and you know the installation will go well.
---
Installation Of John Wood Water Heater System
Installation of a water heater can be a DIY project, but it is not generally recommended. You need knowledge of plumbing, electrical wiring, and even natural gas connections.
Professional installation may cost more than doing it yourself, but you save time, effort and get a warranty to back the labor. However, finding the right contractor can be difficult.
To help in finding that contractor, we have partnered with Networx. The industry leader provides the public with the most up-to-date, professional listing of contractors and localized specialists. Just insert your information and get results for up to 4 contractors in your area that can fulfill your needs.
---
Do John Wood Water Heaters Require Much Maintenance?
Water heaters, by nature, are relatively low maintenance. John Wood models are no exception. However, general maintenance requires you to drain the tank twice a year to remove any sediment as well as fix any problems that may come up before they become a major issue.
You will need to read through the troubleshooting section of the owner's manual. You can find them online at sites like manualslib.com or even the John Wood website.
Even with low maintenance, though, you may come across a John Wood recall in your searching. This isn't much of a concern today as there have only ever been two recalls for John Wood water heaters.
One recall was for the 301 series of propane water heaters and the second for the 50 and 70 gallon oil-fired water heaters. You can read all the details here, but in all, only about 250 units were recalled.
---
John Wood Water Heater Warranty Information
The John Wood warranty extends for either 6 to 8 years, depending on the model of tanked options, or 15 years for tankless models. This is about average for the industry. To make a claim or research your warranty for the model you purchase, you must know the serial number.
This number, along with the model number and other pertinent information, can be found on the ID plate on the front of the unit. The warranty will cover manufacturers' defects, issues from incorrect installation, and wear and tear.
Labor won't be covered and will need to come from the contractor that performs the installation. However, customer service is handled locally, so you won't have many issues dealing with anyone across borders.
---
John Wood Water Heater Replacement Parts
All water heaters have parts that will need to be replaced from time to time. Over 8 to 12 years of service, the most common replacement part is the anode rods. These are designed to be corroded away by the minerals and sediments instead of the tank's lining.
You may also need to replace the thermocouple of vapor sensors in gas-fueled systems. These are generally inexpensive and found online or through the John Wood website. Replacement is also relatively simple and straightforward.
Other items to keep an eye on during maintenance and cleaning intervals are the thermostats and temperature and pressure relief valves. While they don't tend to wear out on all models, they can stop working, get stuck or corrode.
---
People Also Ask (FAQs)
How long do John Wood hot water heaters generally las

t?
On average, a well cared for and maintained model will last between 8 and 12 years. The warranties generally expire before a John Wood system stops working. Of course, you will need to drain the tank biannually, keep heating elements and thermostats in working order and replace anode rods on time. Doing so can add years to your water heater's life expectancy.
How do I tell what year my John Wood water heater is?
The John Wood serial numbers have the year and month of manufacture encoded in them. It isn't a tough code to crack. Once you locate the serial number on the ID plate, the first two numbers will tell you the year of manufacture, the 3rd and 4th numbers will tell you the month.
How do you light a John Wood?
John Wood water heaters use electric ignitors for their gas-powered models. Once the system is installed, powered, and connected to the gas lines, you need to ensure the tank is full of water and the valves open. Press and hold the ignitor button until the pilot is lit. Once the burner is going, you can release the button.
How do you flush a John Wood water heater?
To flush a John Wood water heater, you need access to the power panel and a garden hose. You need to turn off power and gas to the unit and ensure the cold water inlet valve is closed. Connect the garden hose to the drain valve and run it outside or to a drain such as your bathtub. Open the drain valve and let the tank drain to half or 2/3 empty. Once completed, close the drain valve, open the inlet water valve to refill the tank while you remove the hose. After the tank is full, you can restore power or relight the pilot to restore full functionality.
---
Conclusion
John Wood, a subsidiary of AO Smith and based in Canada, is one of the largest and most reliable water heater companies in North America. While their popularity in the US is minimized because of the competition, they are still worth looking into.
Finding the right contractor to deliver and install the John Wood system is your best option. With enough models, styles, and power sources to suit any needs, you can't go wrong. The low maintenance, ease of install and longevity make John Wood water heaters worth the effort in finding the right model.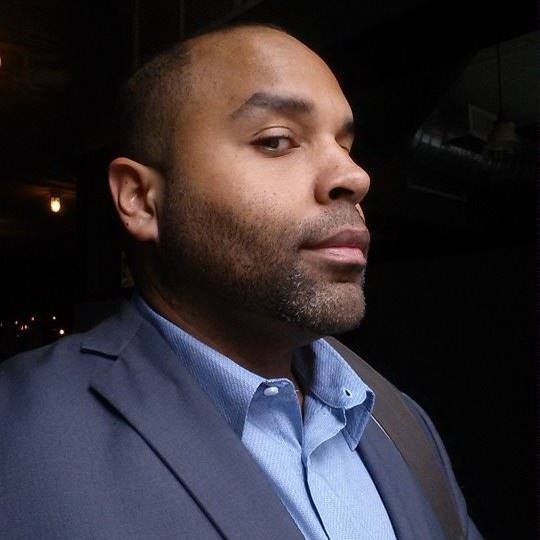 Ian Haynes is an expert writer who has successfully deployed over 500 plumbing pages and other related content. He has an excellent understanding of home plumbing issues and translates his experiences via Plumbing Lab so readers can have a better understanding of common household problems. Outside of his work, Ian likes exploring Brooklyn with his Labrador.