One device that most of us take for granted is our garbage disposal. This handy machine gets used every day, but we usually don't think too much about it unless it's acting up. In that case, then it becomes even more important as we scramble to either try and fix or replace it.
With that in mind, we are going to look at some of the best Garbage disposals you can find. In this case, however, we are focusing on models that have a best 1/2 hp garbage disposal motor so as to keep things even. Most people assume that having more horsepower automatically means a better unit, but that's not always the case.
Not only will we showcase these disposals but we'll go over the best features that you should look at when making your final decision.
Page Contents (Click Icon To Open/Close)
Best 1/2 HP Garbage Disposal Comparison Table
---
Why ½ Horsepower?
If you're not familiar with garbage disposals, they usually have a motor that operates between ¼ and one whole horsepower.
While this measurement is an integral part of the disposal's performance, it is a little misleading because the amount of power is only one factor to consider with a disposal. In our experience, ½ horsepower is an ideal amount for most households, as it provides enough power to last a long time but isn't too big or bulky or loud.
When you get a disposal with a full horsepower motor, it can power through almost anything, but it is probably too much for your home.
---
Learn How to Choose 1/2 HP Garbage Disposal
Size
Because disposals are installed under the sink, you have to take into account how much space you have in there before buying a new unit. Thankfully, ½ horsepower disposals are relatively compact, meaning that they can go under most sinks without any issues.
However, if you are tempted to get something a bit more robust, you need to measure your space first so that you don't run into installation problems later on.
Another thing to think about regarding size is how large the grinding chamber is. Because this is where the food will sit before draining into the sink, you have to get a model with a sufficient size so that it won't get clogged that often.
Motor
We've already gone over the importance of horsepower, but there is more to the motor besides that metric. Some disposals come with a dura-drive induction motor, which means that it has more torque, allowing the impellers to grind better.
The other thing you should pay attention to is the rpm of the unit, which will indicate how fast it operates. However, if the impellers are not high-quality, then the higher rpm will be useless as it will let larger chunks into your pipes, which will collect over time and could lead to clogs eventually.
Material
As far as the grinding elements go, stainless steel is by far the best option because it is resistant to rust and corrosion. As a result, these disposals will last much longer than those with galvanized steel. Also, make sure that most of the internal components are made with high-quality materials so that the unit won't break down easily.
Some low-end models have plastic rings or connectors, which means that they can wear off or break over time, so avoid anything like that. Even if you save some money for the initial price tag, it won't be worth it when you have to replace it later on.
Installation
When looking at different disposals, you'll notice that two companies stand out as industry leaders: Waste King and InSinkErator. Both of these brands have proprietary mounting brackets, which means that if you continue to use their products you can swap out disposals easily and without much expertise.
However, if you decide to go with a different brand, then installation will be your hardest challenge as it can be tricky to do correctly.
For best results, you will want to get a professional, but if you feel you are handy, you should familiarize yourself with your current setup to see how it works and whether it will be simple to install a new bracket.
---
Recommended Top 5 1/2 hP garbage disposals
1. Waste King L 2600
As we mentioned above, Waste King is one of the top manufacturers of garbage disposals, which is why the L 2600 is one of the best units you will find, especially in the ½ horsepower range. What we like about this model is the high level of performance and the bonus features that you can only find with Waste King products.

As far as performance goes, this model operates at 2600 rpm (hence the name) and uses stainless steel impellers to make sure that your food is thoroughly chewed up before it enters the drain.
One of Waste King's claims to fame is a lifetime warranty against rust or corrosion, as the company believes that no one should have to replace a disposal because their old unit is rusted out.

Other features of this model include added insulation to reduce overall noise, a small and compact design that should fit under almost any sink, and a quick mounting system to make the installation process as easy as possible.
All Waste King disposals are equipped with the same mounting bracket, so replacing old models is much faster than usual. Finally, this unit comes with a five-year in home service warranty, which is far better than what you'll find with other brands.
---
2. InSinkErator Badger 5
Another major player in the disposal industry is InSinkErator. In fact, most of the time we prefer models from this company because they have better features and greater performance than Waste King. In this case, we are looking at the Badger 5. This is a fantastic disposal overall and should be perfect for your family.

When talking about performance, this unit uses a dura-drive induction motor to keep it running smoothly and to improve the torque. This results in better grinding power and fewer clogs overall, which will help extend the life of this machine.
The only setback we see is that the impellers are made of galvanized steel instead of stainless, so they will eventually rust. It won't happen for a few years, but that is something you have to consider when buying this unit.

Other features include added insulation to reduce overall noise, compact design that will fit under most sinks, and a proprietary EZ mount system to make installation a breeze. As with Waste King, this bracket is designed for InSinkErator products only, so don't try to use it if you're replacing a different brand.
Finally, this disposal comes with a two-year in home service warranty.
---
3. Kitchen Aid KCDB250G
When most people think of KitchenAid, they imagine small kitchen appliances like toasters, blenders, and mixers. However, this company also specializes in garbage disposals, which means that you can get the same level of quality under your sink as you do on your countertop.

As far as performance for this model, the KCDB250G operates at 1725 rpm, which is not quite as fast as other models but gets the job done well regardless. We highly recommend this unit for smaller families or households that don't use a disposal very often.
If you want to reduce your overall utility bill, this will be a good choice. This model also uses stainless steel components, meaning that it is built to last.
Other features of this disposal include overload protection, a minimalist and compact design, and a reset button the front in case of clogs or if the unit turns off on its own. As with other brands, this disposal has a proprietary mounting bracket, but we recommend using a professional to install it as it can be a little tricky for some users.
---
4. General Electric GFC520V
Next, we have a disposal from General Electric. Although this company is not well known for making products like this, the GFC520V is built to give industry leaders like Waste King a run for their money. What sets this particular model apart is that it comes with some added features to improve your overall experience.

When looking at performance, this disposal runs at 2800 rpm, which is the highest we've seen for a ½ horsepower motor. To help ensure that it operates smoothly the motor is a heavy duty permanent magnet model, meaning that it can keep going for longer.
The impellers on this model are stainless steel, and it even comes with anti-jam technology which helps in case of any mishaps such as letting silverware fall into the unit.
Other features that you can find with this disposal include extra insulation for reduced noise, overload protection for safety, and a large-capacity grinding chamber to limit any clogs or backups from happening.

The only thing that really gives us pause for this unit is the mounting bracket. While installation is easier than other models, some of the components are made of plastic, which can break off or wear down much easier than metal. In this case, that does mean the unit can detach from the sink if you don't install it correctly.
Otherwise, this model is quite decent for a ½ horsepower disposal.
---
5. Waste King 9930 Legend Series
Since we started with Waste King, it makes sense that we would close out with this brand as well. In this case, we are looking at the 9930 Legend Series. Technically speaking, this is quite similar to the L 2600 above, but it doesn't have quite as many bonus features.
The performance and quality are still the same, but if you like a bit more convenience, then you will probably want the 2600 model.

The performance of the 9930 is remarkable, spinning at 2600 rpm and using stainless steel impellers to chew through food in an instant. As with all Waste King products, this model comes with a lifetime warranty against rust and corrosion, and it's even insulated to reduce the overall noise.
Mounting this disposal is easy, regardless of if you have a Waste King model already under your sink. There is a slight difference between this bracket and the 2600 mount, though, so they are not necessarily interchangeable, which is a bit regrettable. Finally, this unit comes with the standard five-year in home service warranty.
---
Final Verdict
After comparing all of these models, our top pick 1/2 hp garbage disposal has to be the Waste King L 2600. The reason that this is at the top of our list is because it is built the best and has the highest performance of all of the disposals we've seen.
Although InSinkErator is a great company, we don't like the fact that the Badger 5 comes with galvanized steel instead of stainless impellers. Also, we really appreciate that Waste King gives a lifetime guarantee against rust or corrosion, which means that the company stands behind the product 100%.
Plus, you can't argue with a five-year in home service warranty, which is an industry-leading program.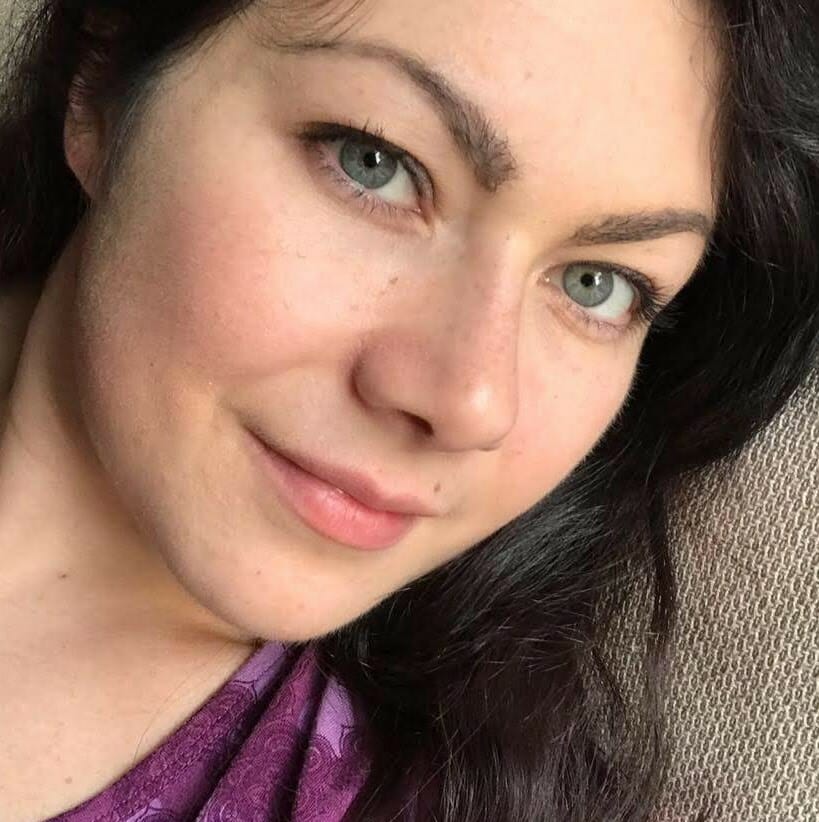 Holly Curell is the editor extraordinaire for Plumbing Lab. Having grown up in Michigan, Holly has spent time living in New York, Virginia, & currently North Carolina, where she lives with her husband & family. Holly loves DIY & has years of experience with at-home plumbing problems that arise from having 3 kids & living in colder climates. When she's not writing about her plumbing knowledge, Holly enjoys reading, hiking & relaxing with family.