If the time has come to replace your water heater or look for an upgrade to save money on your energy bills, you are in the right place. Water heaters have come a long way over the last 100 years, and now with new technology and understanding of water systems, the industry can be quite confusing.
There are a lot of brands, each with multiple styles, models, and sizes available. To help navigate through those confusing waters, we have these articles. This one will cover the Lochinvar water heater brand review.
We will cover the entire lineup, offer advice on what is or isn't important and help you decide if Lochinvar is the right water heater for your next install. Read on to find out which is the best option for you.
Page Contents (Click Icon To Open/Close)
Brief History of the Lochinvar Company
In 1919 Walter Vallet Sr. started working for the Everhot Water Heating Company. Twenty years later, he struck out on his own founding the Walter Vallet Company. Shortly after, his brand bought the Lochinvar brand name and acquired Michigan Tank and Furnace company.
By 1970 the company had changed its name to Lochinvar and relocated to Nashville, where acquisitions, innovations, and training brought the company to where it is today.
It is now one of the leading manufacturers of boilers, water heaters, and storage tanks in the US.
In 2011 water heater giant AO Smith acquired the Lochinvar brand, allowing them to continue production and expansion while offering their resources, plants, and manufacturing. Now, with double the engineering and product development divisions, Lochinvar is a standard in affordable, reliable, and dependable water heating devices for work and home.
---
Types Of Lochinvar Water Heaters
Lochinvar makes the standard types of water heaters that are popular today. The list includes electric, gas, and condensing as well as non-condensing tankless models. Let's take a closer look at each type.
Natural gas water heaters are efficient by nature and made even more so by the innovations from Lochinvar. With double lined tanks, commercial-grade insulation, and electronic ignitions, there is higher efficiency and lower maintenance.
Lochinvar gas boilers come in a wide range of sizes and tank capacities to meet any needs. They also have propane options if you don't have natural gas lines running to your home. Compared to other major brands, the Lochinvar models are slightly less expensive to purchase but a little more expensive to install. They have an average life expectancy and offer a great cost value over the life of the unit.
The electric models are all rated highly and get great reviews. With a large capacity tall tank model, you can heat water for a large family with simultaneous usage. They also offer point-of-use options designed for single-use operation. These small tank units are called "junior water heaters" by the brand and come in sizes ranging from 2.5 to 38 gallons. With low maintenance and simple installation, you can save a lot of money from start to end with these models.
The tankless division offers some of the longest-lasting and highest efficiency ratings in the industry. With both condensing and non-condensing models available in gas or electric, you can find all the flow rates, heating capacity, and on-demand hot water services you need.
Lochinvar also offers a solar tank option. Available in three sizes, you can connect to a new or existing solar collector. These units also feature an electric heating element for backup, so you never have to worry about not having hot water.
---
Why Choose Lochinvar Water Heaters?
Lochinvar, as a brand, has a lot of great things in the works. Their dedication, longevity in the industry, and forward-thinking keep them at the top of the list. Let's see what makes Lochinvar so great.
From Michigan to Tennessee, Lochinvar has always been an American-made company. With production, manufacturing, and employment in the US, it is hard to find a more American-based company today.
Some brands only offer a few models or a few sizes. Lochinvar is not like those companies. While they may not have the range of models like AO Smith or Rheem, they do offer a large variety of models.
You will find capacities of the tanks units ranging from 2.5 gallons up to 120 gallons and everything in between. Their tankless models are also diverse and allow for multiple units chained together or various fuel sources.
Being Energy Star Certified is a big deal for brands these days. It shows they have high efficiency and a good return on the investment. With Lochinvar, over 90% of their models are Energy Star compliant and rated. With these models, you can expect to see up to 35% savings in your annual utility bills versus your current setup.
Safety features are also crucial and play a significant role in performance, longevity, and, of course, safety. Lochinvar uses all the modern safety practices, including sensors, thermal protection, and auto shut-off features. Each model will have the major safety features covered, with additional features added to the top-end models.
Warranties for the water heaters are pretty standard. With Lochinvar, it doesn't matter what model you buy, and you don't have to pay more for better coverage. Instead, they use a blanket warranty for all water heaters that lasts for 6 years for the standard models and 8 years for the top-end models.
---
Unique Features of Lochinvar Water Heaters
Lochinvar doesn't make a unique item. As you may have found in your research to this point, there are a lot of water heaters for sale. However, Lochinvar does have unique features and options that aren't found in every brand. Let's go inside the water heaters to find out what those features are.
All models are equipped with factory-installed heat traps. These are found on the inlet and outlet connections to retain heat in the tank and prevent heat loss through the piping.
Flammable Vapor Ignition Resistance (FVIR) is a vapor shield in the combustion chamber. This device forces the combustion air through a stainless arrestor plate which prevents flame roll out or escape. It also includes a thermal safety switch to shut off the system if flames are detected outside the arrestor and a lint dust and oil trap to prevent external flare-ups.
The stainless steel inner tank is protected from corrosion and build-up by utilizing a glass lining. The lining is water-tight to the tank shell and prevents minerals and water from getting to the steel directly. It also acts as another layer of insulation to help prevent heat loss.
All drain valves are highly functional and made of solid brass. Brass drain valves are less likely to get stuck (either open or closed) and won't corrode when in contact with water. By using brass drain valves, your maintenance is easier, faster, and won't be complicated by complex operation.
Gas fueled models are all Low NOx rated. However, some high-efficiency models are also Ultra LowNOx rated. The gas vapors exhausted by the system can become quite stagnant or pungent. With Ultra-Low NOx models, though, these fumes and vapors are minimized to the point of being undetectable.
Gas fueled units also utilize electronic ignition. With the Piezo system, you can light the pilot with the push of a button, and an electrical charge will ignite the gas supply. The process is simple, near flawless, and doesn't require matches or long waiting times.
---
Lochinvar Water Heaters Reviewed
Lochinvar is a company that looks good on paper. We have seen what they have to offer with a lot of features and options. But how does that translate to real-world applications? Let's take a look at the Lochinvar systems and figure out they will work when installed in your home.
Lochinvar Electric Water Heaters
The electric division is broken into two categories, tanked and tankless. The tanked models are the least expensive of the entire brand and come in many different sizes. The Junior tanks, also known as point-of-use models, are smaller.
They are designed for light application or single-line service. With capacities between 2.5 and 38 gallons, you can install the water heaters under a cabinet or sink. If you are looking for more conventional water heating, though, you need a standard tank system.
With capacities between 30 and 80 gallons, you can get ultra-high efficiency, high efficiency, and energy-saver models. In addition, all models feature the dual tank, glass lining, and closed-cell foam insulation.
The dual thermostat setup is also fairly standard and makes for a simple installation. Also helping minimize install costs are top-mounted connections. The factory-installed T+P relief valve is also top mounted.
All of the electric models run on a dedicated 240VAC circuit and usually only require a single breaker.
With such a simple and straightforward installation, finding the right contractor becomes even easier.
The tankless models are warrantied for 15 years which is about standard for the industry. You can get either the 6 or 8 year warranty, and the Energy Saver models will level out in cost over the first 3 years, and annual savings appear after that. The high efficient models are also eligible for many tax credits and local utility rebates.
| | |
| --- | --- |
| | |
| | |
| | |
| | Average 3.4 Gallons Per Minute |
| | Stainless steel, glass lining, brass valves |
| | Average full tank install $900, tankless $1100 |
| | Expected monthly costs range between $27 and $38 |
| | Thermal overheat/overload protection, auto shut-off, electric thermostat control |
| | 6 or 8 years (tanked) 15 years (tankless) |
---
Lochinvar Gas Water Heaters
Like the electric models, the gas-fueled models are also split into a few different categories. Not only will you find tanked and tankless, but also large capacity/high efficiency, Ultra-Low NOx, 35 - 50 series, and manufactured home water heaters.
While it sounds like a lot to process, it can be pretty simple. Starting with the manufactured home models, these are slimmer and more compact for tighter installation areas. They come in capacities from 30 to 50 gallons and up to 38,000 BTU output.
If you are not in a mobile home, the other models will be where you focus. The Ultra-Low NOx models are the most efficient and capable for larger homes.
The atmospheric and power vent models come in 30 to 98 gallon capacities. Unfortunately, these are also among the most expensive options.
You also have what Lochinvar calls the 35 to 50 series. These are more standard gas-fueled water heaters.
They are power direct vented with PVC or polypropylene and combine a helical heat exchanger with electronic operational control and a touchscreen display.
Offering output ratings up to 199,000 BTU, you can serve hot water to multiple sources simultaneously. The larger tanks are ideal for large homes or families of up to 6 members.
The condensing and non-condensing tankless models feature Piezo ignitors and are convertible from natural gas to propane with the included adapter.
| | |
| --- | --- |
| | |
| | |
| | |
| | Average 4.3 Gallons Per Minute |
| | Stainless steel construction, PVC/poly direct vent, closed-cell foam insulation |
| | |
| | Running costs range between $21 and $37 monthly |
| | Vapor sensors, dry-fire protection, LED/digital error display, auto shut-off, thermal overheat protection |
| | 6 - 8 years (tanked) 15 years (tankless) |
---
Lochinvar Solar Water Heaters
Lochinvar also produces a small set of solar-powered water heaters. These models are designed for direct solar systems (open loop) that utilize a collection system. The tanks are available in 65 to 199 gallons to suit your needs.
You also don't need to worry about low solar power. In the event the temperature can't keep up, there is a single 4500-watt electrical heating element for use as a backup.
While you won't save as much when the backup is needed, you still save more overall than almost every other water heater system.
Not only are these models energy efficient, but they are also green. Down to the non-CFC foam insulation, you won't have to worry about your carbon footprint through the heating system that uses less energy than a standard light bulb.
The standard 6-year warranty is available for all the solar models, too. Protecting your investment further will come down to the contractor hired to connect to your solar system. Adding a labor warranty to the standard Lochinvar warranty will only work in your favor.
| | |
| --- | --- |
| | |
| | |
| | |
| | Average 2.9 Gallons Per Minute |
| | Glass-lined steel, protective anode rod, closed-cell foam insulation |
| | |
| | Monthly expenses range between $11 and $20 |
| | Leak protection, thermal overload, auto shut-off, electric backup |
| | |
---
Comparisons With Other Hot Water Heater Brands
Lochinvar is a great, budget-friendly brand that offers homeowner's a lot of features and options. How do they stand up against other well-known and popular brands, though? We compare Lochinvar to Bradford White, Rheem, and John Wood to find out.
Lochinvar Vs. Bradford White
Bradford White is a premier brand in the water heater industry and are considered by many to be the best. Bradford White, like the other premium brand AO Smith, doesn't make a lot of low and mid-range models. Instead, they are the parent company to those brands that do produce more affordable units.
However, if you are looking for the best water heater with the highest energy efficiency, ease of install and great recovery rates, Bradford White is a great option. Lochinvar has a better price range for most budgets and offers excellent durability. However, when it comes to performance and features, Bradford White is a clear winner.
Rheem is a brand that is seen as the most popular in the industry. With compatible pricing and a larger inventory, Rheem is set up to be the number one water heater supplier in the US. They also offer some of the most advanced safety features and unique models.
Where Rheem really thrives, though, is in their tankless models. They have more tankless options than almost every other brand, including Lochinvar. Lochinvar does take a slight advantage in the gas-fueled tanked models, though. With more options and slightly improved efficiency, Lochinvar is the better option for natural gas and propane-tanked water heaters here.
John Wood is another AO Smith acquisition like Lochinvar. They specialize in water heaters and are North America's most promising brands. Based in Canada, though, their reach into the US market is slim and contained.
Because of that, Lochinvar is poised to outsell and outperform John Wood on American soil. Both brands utilize the AO Smith parent to help with production, distribution and parts. And all told, they are on even footing where price, performance and efficiency are concerned.
Both brands offer great deals and incredible performance, but it comes down to your location and which brand is more readily available in your area.
---
Where To Buy Lochinvar Water Heaters
Lochinvar may not be the most readily available brand name out there. You won't find them in many local outlets or home improvement stores. This is because Lochinvar primarily deals in wholesale through distributors and sales reps.
The best option for research and model selection will be through the Lochinvar website or 3rd party sites like Amazon. However, when it comes time to buy, your easiest option will be through a local contractor.
With sales, installation, and maintenance available, your local contractor will be able to get you parts, deals and service faster than anywhere else. Finding a contractor through our Networx partnered app will also help you locate the right company for the job.
---
Installation Of Lochinvar Water Heater Systems
Installation of a water heater should be left to the professionals. You will need an understanding of plumbing, electrical, and even gas lines for a proper install. While the Lochinvar warranty is not affected by a DIY install, it is highly recommended you stick with a professional.
The cost for an average electrical tanked water heater model will range between $800 and $1200. However, for that cost, you also get an extended labor warranty and have someone to call if there is a problem.
The hard part is finding the right plumber or contractors to find a Lochinvar system you want and be able to install it quickly and efficiently. Luckily, we can help with that. We have partnered with Networx to bring you a free app that will help you find the perfect plumber for your needs.
By using our form below, you can input your information and get the results of well-vetted, professional contractors. Not only that, but each result has been background checked, ensured they are licensed and are local to your area.
---
Maintenance of Lochinvar Hot Water Heaters
At some point over the life of your new water heater, it will fail. Since nothing lasts forever, you need to decide when it is time to repair the problem and when it may be worthwhile to replace the unit before it fails completely.
Most water heaters produced today will last an average of 8 to 12 years. However, with proper care, maintenance, and replacing worn parts, you can extend that to 15 or more years.
Every water heater sold by Lochinvar comes with an owner's manual. Inside you will find repair and troubleshooting tips for the most common problems. On the models with error codes or LED error indicators, you will also find a key to understand what the codes mean.
If you have lost your owner's manual or need a digital copy, you can find one on the technical specifications link of your model's page on the Lochinvar website. You may also find a copy on manual listing websites such as ManualsLib.com.
You will also find a chart that outlines the most common problems, their causes, and solutions. This will cover most of the issues you will face (if any) over the life of your new water heater. You will also find out when the repair is DIY and when you need to call a professional.
As a guide, we have outlined the most common issues for all water heaters and their possible DIY solutions.
| | | |
| --- | --- | --- |
| Pilot won't light/stay lit | Thermocouple faulty/gas line shut off | Check the gas supply lines for leaks or damage and that the valve is open. Replace thermocouple |
| | Mineral and deposits in water | Drain tank to remove older water, consider filtering water inlet |
| | | |
| | Sediment build up in tank | Drain tank to remove sediment |
---
Lochinvar Water Heater Warranty Information
Lochinvar has a 6-year warranty on all water heaters they produce. Some models are longer, but you will always get at least 6 years. For high efficiency tanked models and Ultra-Low NOx gas models, the warranty is extended to 8 years. Tankless models are covered for 15 years.
To find out which warranty you have, you will need your model number. This number is found on the ID plate located on the front of the unit between the upper and lower thermostat access panels. It will list the serial number with the date code and the model number.
Once you have your model number, you can head to the Lochinvar website for a warranty look-up. All the information, including when the warranty went into effect, as well as the coverage length and terms, will all be listed for you.
---
Lochinvar Heater Replacement Parts
At some point, you will need to replace some parts. Constant heating cycles, water movement, and mechanical parts will all cause breakdowns over time. If you are prepared for this, it will only take away a few hours of your day, which is a lot better than waiting days for a full water heater replacement.
With gas-fueled water heaters, the most common replacement parts are thermocouples. These are found in the ignition chamber and are mounted with only a few screws. They take a few minutes to swap out and use color-coded wiring (red and white), so you don't get it connected wrong.
Electric models will need replacements of thermostats and sensors, which can burn out or begin reporting wrong numbers. Therefore, it is important that you replace both thermostats at the same time, even if only one of them is not working correctly. Thermostats must also be set to the same temperature when you turn the system back on.
All tanked models will also need new anode rods as the old ones corrode away. These are designed to corrode and attract the corrosive minerals and deposits in the water, so it doesn't eat away at the tank.
You can find all the replacement parts you need on the Lochinvar website or through online retailers like Amazon. Most are quite affordable, too.
---
People Also Ask (FAQs)
How long do Lochinvar water heaters usually last?
On average, across the entire line of Lochinvar water heaters, you should expect your unit to last between 8 and 10 years. With proper maintenance, annual draining, and cleaning, you can quickly push the life expectancy to 12 or 15 years.
How do you light a Lochinvar water heater?
Lochinvar gas-fueled water heaters use Piezo electronic ignitors. Once the system is installed, connected and the tank is full, you only need to press the big red ignition button until the spark lights the pilot light. Some initial lighting may need a couple of tries until the pilot light stays on.
How can I tell the age of my Lochinvar water heater?
The age of your Lochinvar water heater is found on the ID plate. Some models have the manufacture date clearly printed on the plate near the model and serial numbers. If your model does not have the date clearly printed, it will be found in the serial number. The first two numbers of the serial number will be the year of manufacture, and the following two numbers will represent the month.
How can I reset my Lochinvar water heater?
Resetting a water heater requires a power reset. With a gas-fueled system, this isn't needed. On electrical models, though (and the solar model with electric backup), you will need to turn the system off, close the valves and turn off power to the water heater at the breaker. After a few minutes, the system will shut down, and you can then restore power. Once the breaker is turned on and the system heats up again, it will reset while it brings the water to temp.
---
Conclusion
Lochinvar water heaters, now owned by AO Smith, is one of the leading budget-friendly American-based water heater divisions. With more models than many other brands, you will find the size, style, and type you are looking for.
The brand is only sold through dealers and contractors, though, so finding them in stores or online is a challenge. Your best option is to shop online for the model and style you need and then contact your local plumber for ordering and installation.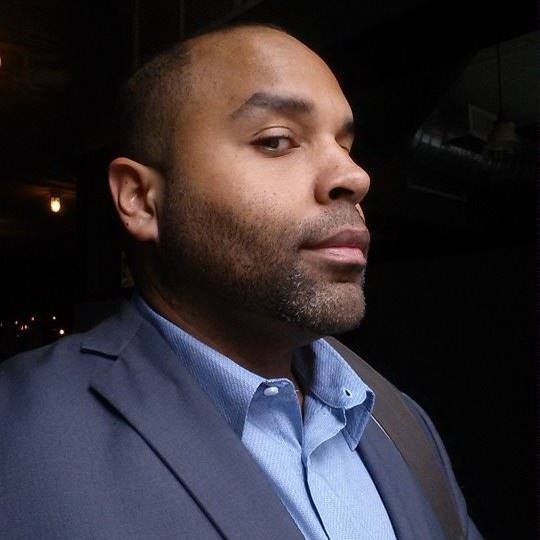 Ian Haynes is an expert writer who has successfully deployed over 500 plumbing pages and other related content. He has an excellent understanding of home plumbing issues and translates his experiences via Plumbing Lab so readers can have a better understanding of common household problems. Outside of his work, Ian likes exploring Brooklyn with his Labrador.