Plumbing and pipefitting, like many other hands-on trades, requires special training and education. Like most trades, there are a few different paths to begin working in the plumbing industry.
Plumbing trade schools are all across the country, and some of the best plumbing trade schools in Massachusetts really stand out. This article will examine those schools and explain what it takes to become a plumber in Massachusetts.
Page Contents (Click Icon To Open/Close)
Plumbing License Requirements in Massachusetts
In Massachusetts, the Board of State Examiners of Plumbers and Gas Fitters regulates the licensing for apprentice, journeyman, and master plumbers. They are also responsible for giving out licenses and certificates for contractors and businesses working in the plumbing field. It doesn't matter if you study in Boston, Auburn, or even Franklin; the board oversees every region.
Unless you are working on the plumbing in a home that you own, you must have a license in the state to perform plumbing duties. The first step is applying for an apprenticeship. This is a simple application and a $14 fee. Studying in Hyannis and Lynn may limit your opportunities, but there are still choices available.
After that is working towards becoming a journeyman plumber. This is another application, plus the requirements of sending in a passport-sized photo, a criminal offender record information form, the fee ($31), and have at least three years of schooling and training in the field under a master plumber.
Once this is all completed and sent in, the board will approve your application, which means you can then take the journeyman's exam. The exam costs $52, and once passed, you are a journeyman plumber in the state and can work on your own as a plumber anywhere in the state, including Middleton and Worcester.
---
How To Become A Master Plumber
Becoming a master plumber in Massachusetts requires a journeyman level plumber working in the field for a minimum of 1 full year. However, most journeyman plumbers take 5 to 10 years to be ready for the exam.
After you meet the minimum requirements and have paid your fees, you can sit for the master plumber's exam. As long as you pass the exam, have the proper insurance, and show the right level of knowledge and experience, you will be a master plumber.
---
Quick Guide in Choosing Your Plumbing Trade School
One of the fastest ways to get from apprentice to journeyman is to attend a plumbing trade school. This will give you the best chance at passing the exam, the knowledge and tools to perform the trade, and the confidence to accomplish your goals.
Choosing the best plumbing school for you isn't as easy as looking at a campus and signing up. You need to be sure the school is a good fit. Below are the consideration factors for you to ponder when choosing your ideal school.
Location
The physical location of the school is important. However, it isn't everything. When looking at the location, you need to decide where you will be most often before classes start. This could be your home, in which case you want to find a school that is easy to access from home.
Night classes, though, may put you at work before school, which means it may be more feasible to choose a school closer to work than home.
Accredited/Authorized School
You also want to ensure the school is fully accredited. Accreditation means the school complies with state and federal regulations and provides an education that satisfies the minimum standards.
Offers Quality Education
The quality of education is found through contact. You should visit the campus in person and talk to the staff and even current students to determine the level of education and performance of the school's system.
Using the latest tools, educational software, and modern equipment, for example, is something that shouldn't be taken for granted. Not all schools are as up to date as they want to be.
Offers Hands-on Training
Hands-on training, or lab hours, are a crucial part of the journeyman level attainment. You must have enough hands-on training to qualify for and pass the exams. If the school doesn't offer at least 50% of the course time to lab hours, you may want to find a different school.
Connects you to an Apprenticeship/Internship Program
Post-graduation programs are great, and not every school offers them. These programs include job placement and apprenticeship or internship programs. The post-graduation staff will help you find the right fit, fill out applications, and get in touch with the right people to further your career.
Offers Customer Service Skills Training
Customer service training is a crucial part of the learning experience. As a plumber, you will be dealing with and interacting with clients and customers every day. It is important to learn how to talk, communicate efficiently, and handle irate customers. If you don't have prior customer service training, ensure that your chosen school offers at least one class on the topic.
Affordable
Trade school tuition can get expensive, especially if you are trying to work and go to school at the same time. Grants, scholarships, and financial aid are not always accepted at all trade schools. You need to ensure that the cost won't put you too far in debt, and any assistance the school offers or accepts will be a huge help.
---
9 Best Plumbing Trade Schools In Massachusetts
Below we outline the 9 best plumbing schools in Massachusetts. Each one is reviewed and compared to help you decide which one is right for you. We have also separated them by region so you can find the school closest to you.
Middleton, MA
Address: 18 Lonergan Rd, Middleton, MA 01949
Easily the top plumbing trade school in Middleton is the Plumbing Academy, Inc. This school offers online classes that get you ready for all of the apprenticeships and licensing exams.
You can even see how well you perform before joining by watching some instructional videos and taking practice quizzes right on their website.
They use a webinar-style teaching platform that lets you take the class when it best suits your schedule, and you can practice at home and follow along with visual aids and exams. When you are ready, you can then take the apprenticeship exam and feel confident in your abilities moving forward.
Best Choice For: Online learning and practice exams
Worcester, MA
Address: 705 Plantation St, Worcester, MA 01605
If you want options, look no further than the Peterson School. The course offerings here number in the dozens, and you can find the right fit for your specific needs. This includes entry-level learning, apprenticeship education, and continuing education.
The courses are all split into individual classes, so you only need to pay for and take what you need. Continuing the coursework after reaching journeyman status will help you stay updated on current trends and technologies and obtain the master plumber license.
Best Choice For: Highest choice and course options for the trade
---
Address: 20 Irving Street, Worcester, MA 01609
The 4-year high school program from Worcester Tech is designed to give you a leg up on all trade techniques and procedures. Each year focuses on a new theory, application, and practice, and you can graduate with up to 1700 hours towards the journeyman license and all of the required schooling complete.
If you aren't in high school anymore, you can still take part. They offer continuing education night courses for anyone looking to make a career change or enter the plumbing trades as a new career.
Best Choice For: High school students who want to enter the plumbing trade
---
Boston, MA
Address: 41 Berkeley St, Boston, MA 02116
At the Benjamin Franklin Institute, they focus on the student first. The courses offered here are among the most intensive and thorough that you will find. Each class is designed to propel you forward in both knowledge and experience with both class and lab hours.
The post-graduate programs are second only to the financial assistance offered. The entire school works hard to get you enrolled (you can even apply completely online) and sees to it that you succeed.
Best Choice For: Student loans and financial aid assistance
---
Franklin, MA
Address: 147 Pond St, Franklin, MA 02038
The Tri-County Vocational school offers you an opportunity to jump-start your career. Their courses are board-certified for the apprenticeship and journeyman level requirements, and you can start work as a plumber as soon as you graduate.
During the course, you will apply for (and get approved) for apprentice level status. Upon graduation, you can use the post-grad programs to further your journeyman level requirements and get help applying for and finding jobs.
Best Choice For: Fast track to employment upon graduation
---
Auburn, MA
Address: 6 Kinglet Dr, Shrewsbury, MA 01545
In Auburn, the Central Mass Tech school gives you more modern advancement techniques. With online courses, hands-on training, and journeyman level tiers 1 through 5 (110 total hours), you will be well on your way to fulfilling the journeyman license requirements upon graduation.
The courses are small with a low teacher to student ratio, so you get a more personalized and hands-on learning experience. They also offer financial aid assistance and some hefty post-grad programs to ensure your future success in a high-demand, highly contested field.
Best Choice For: Journeyman level hour accomplishments
---
Hyannis, MA
Address: 5 Mark Ln, Hyannis, MA 02601
If you are already a plumber and are looking to learn more, keep up with changes in technologies, or add more classwork and hours to your license requirements, you're in luck. The Cape Cod Plumbing School is completely online, offering you the chance to learn at your own pace.
They also offer workbooks, CDs, and DVDs, so you don't even need to be on the internet to learn. For new students to the craft, this may not be the best option for starting your career, but it is an excellent resource for continuing education and test prep work.
Best Choice For: Online continuing education
---
Harwich, MA
Address: 351 Pleasant Lake Avenue, Harwich, MA 02645
If you learn by doing, then you want the best hands-on training available. That title belongs to the Cape Cod Technical School. Their hands-on approach and classroom theory combine to give you one of the most well-rounded educations for plumbing and heating.
You will learn everything from technique to invoicing, along with customer service and, of course, tools and safety. Not only do all hours count towards Massachusetts apprenticeship hours, but you also gain your OSHA 10-hour card.
Best Choice For: Hands-on lab/shop instruction
---
Charlton, MA
Address: 57 Old Muggett Hills Road, Charlton, MA 01507
In Charlton, the vocational training is outstanding. You will take on this 4-year high school course with lead instructors that are masters in their craft. The class sizes are generally small, too, giving you a lot of one-on-one time to learn faster and easier.
The 4-year program gets students ready and applied for the apprenticeship program, and they learn all of the basic techniques and rules, guides, and regulations of the craft. With safety and customer service included, it is one of the most well rounded vocational educations around.
Best Choice For: High school vocational training
Plumbing Training School Costs in Massachusetts
The tuition cost will depend significantly on the type of school you attend, the diploma or degree you obtain, and how long the course is.
Low end trade schools will offer shorter courses with exam preparation but off no certifications or exams themselves. You will get the minimum required training to start your apprenticeship, but not much else. However, these schools are quick and easy and generally cost between $800 and $3,500.
For those looking to obtain a degree in plumbing, or advance more into the apprenticeship program, a high-end trade school or community college would be a better choice. With these you get more hours towards your journeyman license requirements, but it does cost more.
On average, these classes will cost between $5,000 and $8,000. If you do attend a college or university for the degree, you will pay degree prices, which can end up costing more than $20,000.
---
Is Plumbing a Good Career Choice in Massachusetts?
With lower tuition costs, average job growth, and high salaries, plumbing in Massachusetts is a competitive job, but a highly rewarding one.
Massachusetts Entry Level Plumber Salary
According to Indeed.com, the average base salary for plumbers in Massachusetts is about $34.42 per hour. This is a much higher starting wage than most other trades. However, the job growth is only about the national average (see below).
This means that while the wage is high, more people are attempting to get into the field while the number of jobs is growing slower. To be competitive and stand out, having the right training under your belt will help a lot.
Massachusetts Plumber Salary
For plumbers with 5 or more years of experience, the journeyman level (or higher) the wages can increase dramatically. Because it is a high-demand job, well-qualified persons are needed to perform the duties.
CareerExplorer.com reports that the average plumber salary for non-entry level workers is about $64,300 per year. The range across the entire state varies from $37,000 to $115,000 depending on location, region, experience level, and training.
Return on Investment
The high salaries of plumbers in the state, along with the low cost of tuition and general tools and equipment needs, the return on investment (ROI) of your training is relatively high. In most cases, independent persons living independently in the state can afford to live comfortably while paying off any debt (tuition, loans, etc.) much faster than most other areas.
---
Demand for Plumbing Jobs in Massachusetts
The demand for plumbers in Massachusetts is, unfortunately, relatively low. Where other trade industries, such as HVAC, are expected to grow by up to 14% over the next 10 years, the Bureau of Labor and Statistics estimates that the plumbing industry will only see a 4% growth.
This 4% is about average for all trades across the nation, and the increase is a lot better than it was just a few years ago. The jobs are out there, but only the most qualified candidates are getting hired. This makes choosing the right school even more important.
---
People Also Ask (FAQs)
How many years does it take to become a plumber in Massachusetts?
To start work as a plumber in Massachusetts, you only need to join the apprenticeship program. This can be done before, during, or after schooling. However, if you want to be a journeyman plumber and work on your own without the need for a master plumber's supervision, you need at least three years' work and school under your belt.
How do I renew my Massachusetts plumbing apprentice license?
You must renew your license every 2 years. The current renewal cost is $40 for an apprentice and $52 or $78 for a journeyman and master plumber (respectively). The renewal application must be filled out online and submitted along with any documents showing hours worked during the previous 12 months.
Does my Massachusetts plumbing license work in any other state?
No. Once you obtain your license with the state of Massachusetts, you will only be able to use it to work inside the state. However, if you move or end up working outside the state, you can apply with that state for a temporary license based on your current status and credentials.
Each state will vary with those requirements, though, and you will need to check with local regulations to find out what is required on your part to qualify.
How do I stay up to date with plumbing codes?
There are many online sources for self-instruction and continuing education. However, the best method is to find a trade school that specializes in continuing education classes. Instead of an entire course, you can take a single class or two as a refresher or to update and keep in touch with modern technologies and standards.
Are all plumbers also gas fitters?
No. While all pipefitters are plumbers, it doesn't work the other way around. Pipefitters are specially trained to deal with various pipe styles, hazardous materials, and high pressures.
Can I do my own plumbing in Massachusetts?
You are able to do your own plumbing in Massachusetts, to a point. Replacing fixtures, seals, or doing minor repairs in your own home (or a residential property you own) is allowed. However, if the repair, install or upgrade requires a permit or permission, then a licensed plumber is required to do the work.
---
Conclusion
Finding the best plumbing trade schools in Massachusetts isn't that difficult. There are a lot of them to choose from. This article was designed to showcase what it takes to become a plumber in Massachusetts and offer the best trade schools from across the state to get you started.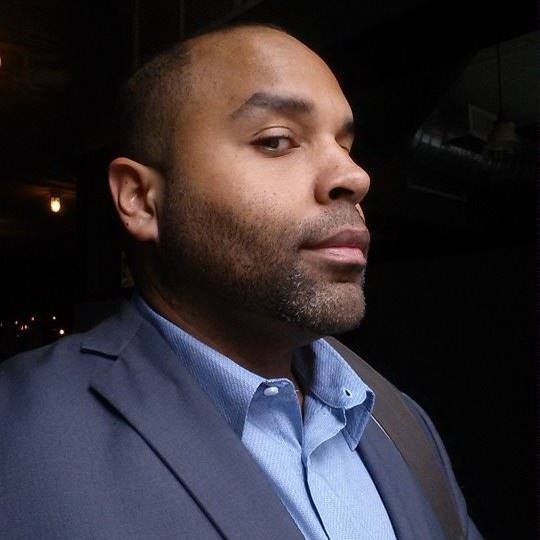 Ian Haynes is an expert writer who has successfully deployed over 500 plumbing pages and other related content. He has an excellent understanding of home plumbing issues and translates his experiences via Plumbing Lab so readers can have a better understanding of common household problems. Outside of his work, Ian likes exploring Brooklyn with his Labrador.