Becoming a plumber in New York City takes a little bit of effort and a lot of training. If your goals are to go beyond a standard journeyman plumber, you will need the education, experience, and training that a trade school can offer.
This article examines the best plumbing trade schools in NYC. We cover all of the license requirements and give you a list of factors to consider, which will help you find the ideal school. We also cover plumbing wages and demand from plumbers in and around the NYC area.
Page Contents (Click Icon To Open/Close)
Plumbing License Requirements in New York City
In New York City, all plumbers must register with the Secretary of State. Beyond this step, anyone can then perform plumbing work. However, if you plan to ever go beyond the journeyman plumber level (i.e., Master Plumber), you will need to complete a lengthy process.
For apprentices and journeymen, though, no special licenses or certifications are required. However, you cannot start your own contractor business or hire other plumbers to work under you unless you are a master plumber.
---
How To Become A Master Plumber?
To become a master plumber, you must go through the licensing process outlined by the state. The first steps to even qualify are:
Once you meet these minimum requirements, you can then begin to qualify to take the license exam. There are quite a few different conditions listed on the license requirements, and you must meet one of them. Basically, you need 7 to 10 years of experience in the field, with at least 2 years as a journeyman plumber.
School, government employment, and other stipulations can be used instead of the length of experience. Next, you must take a written exam. This contains a $545 exam fee, which must be paid before testing. After you pass the written test, you need to take the practical test.
The practical test comes with a fee of $350 and must be taken within 24 months of passing the written exam, or else you must start the process over.
Finally, once all the exams are passed and the criteria are met, you must pass a thorough background investigation.
You are required to provide all of the papers requested and the information needed to perform the check.
The applications and paperwork needed for the background check must be made in-person and by appointment.
You also have only 12 months after passing the practical exam to make the appointment, or you must start the process over.
Pending the outcome of the background check, you can then apply for your master plumber's license. The stipulation here is that you must be the owner, co-owner, or proprietor of a business or company that has and maintains office space in New York City that also meets current zoning laws.
Because there are many details, variations on what education and experience mixtures, and different types of businesses and ownership qualifiers, you can find the complete instructions, contact information, and links to all the proper forms on the NYC government page.
---
Quick Guide in Choosing Your Plumbing Trade School
Choosing the right school for your plumbing education can be tough. There are a lot of options to wade through. Trade schools are the most popular, but using the consideration factors below will help you decide the best option for your specific needs.
Location
Location is everything, though it isn't the most important factor. You want a school that is close enough you can get to it on time, every day. This may mean finding a school close to home or even offering night classes close to where you work.
Accredited/Authorized School
Accreditation is important, too. This is a certification process the school goes through to prove to the state and federal government that their school, staff, and curriculum meet minimum education standards. Without accreditation, any credits earned will not transfer, and worse, your diploma or degree may be worthless to potential employers.
Offers Quality Education
To judge the quality of the education being offered, you need to visit the campus in person before enrolling. It would help if you talked to staff, instructors, and current students to determine how they feel about the school and the education. This is also a great way to get a feel for the school and the campus atmosphere.
Offers Hands-on Training
Hands-on training is crucial to any trade. When looking at the schools, you should determine how many hours of the course are devoted to lab time. The more lab hours there are, the better off you will be.
Connects you to an Apprenticeship/Internship Program
Post-graduation programs are offered by most schools (though not all of them). These programs will help you find and apply for jobs, look for internships, or even apply and qualify for an apprenticeship. These programs are also free to all current and past students, so you should take full advantage of them.
Offers Customer Service Skills Training
Since the plumbing trade deals with customers daily, learning how to communicate appropriately to customers is essential. Remember that most customers won't be happy when you arrive. You need to be quick, efficient, and thorough with your communication and work performance, so they are happy when you leave.
Affordable
Finally, the tuition costs need to be something you can manage. Either through straight payments, grants and scholarships, or even student loans. Most schools will help with financial aid applications, but not all of them accept them.
---
6 Best Plumbing Trade Schools in New York City
Below we outline the best plumbing trade schools in New York City. Each one is separated by region of the city, so scroll through and find the one with the best location for your needs and go from there.
Long Island City, NY
Address: 29-10 Thomson Avenue, Room C-371 Long Island City, NY 11101
The top training school in New York City belongs to the LaGuardia Community College. They offer you an entry-level, hands-on course designed to get you up to speed with all things plumbing so you can start your rewarding career right away.
This 3-day per week course is affordable and offers small class sizes. You will learn theory, safety, and equipment in the classroom, with all other training done in the lab. They also offer OSHA 30-hour certification and have an excellent post-grad program for apprenticeships available.
Best Choice For: Entry-level learning
Address: 3711 47th Ave, Long Island City, NY 11101
The best way to get started in the apprenticeship is to join the apprenticeship right off the bat. Local Union 1's plumbing training center has one of the best curriculum available, and it comes with a lot of perks.
The state registered 5-year apprenticeship will have you working as a journeyman plumber with all the tools you will ever need.
On top of basic training, they also offer other courses such as New York State Health Department Backflow Prevention, pipe welding certification, journeyman course certification, and a lot of hands-on, in-field training under the supervision of some of the best master plumbers in the state.
Best Choice For: Apprenticeship certifications
---
New York, NY
Address: 7 East 12th Street, Suite 921, NY, NY 10003
Whether you are new to the game or an experienced plumber looking to move up, the plumbing system design courses from NYU is the best option for you. They have small class sizes giving you more one-on-one training in the lab with quality and professional instructors.
You can take any of the 4 courses (or all of them) as they are set up as stand-alone for continuing education, or as a group for full training. Whatever your needs are, there is an answer for you here.
Best Choice For: All-inclusive plumbing courses
---
Address: 33-09 Queens Blvd, Queens, NY 11101
If you are looking to expand your knowledge base, then the Berk Trade & Business school is for you. They currently offer two courses for plumbers that will make you stand out in the field and get hired without much effort.
The 600 hour course qualifies towards the plumbing licensing and gives you more hands-on training than almost any other course out there.
The 100 hour course is a certification course and ideal for continuing education as well as staying current on modern plumbing trends.
Best Choice For: Plumbing career services and post-graduate programs
---
Address: 321 E 96th St, New York, NY 10128
For those looking to learn about plumbing for the first time, the School of Cooperative Technical Education is a perfect choice. There are several courses to choose from that include plumbing. Basic skill courses include other trades basics to get you familiar with tools and equipment.
The plumbing course is more intensive and covers everything from day one as a plumber to customer service, invoicing, pipe threading and brazing, and plumbing theory. The lab hours are a little low but on par with the style of course being offered.
Best Choice For: Entry-level plumbing courses
---
Address: 215 W 125th St #11, New York, NY 10027
With plumbing at the forefront of their curriculum, the Harlem School of Technology is a quiet little school that flies under the radar. What you get once inside, though, is impressive.
With hands-on training and a simplified course offering, it is ideal for entry-level learning and continuing education courses.
While well-experienced plumbers won't get much from the course, modern trends and equipment are explained and covered thoroughly. However, entry-level and apprentice-level plumbers will find the course to be all-inclusive and provide them with a foundation to build on for years to come.
Best Choice For: Small class sizes and one-on-one instruction
Plumbing Training School Costs in New York City
The cost of tuition in New York City will vary. A lot will depend on the type of school, duration of the course, and whether or not exams and certifications are included or not. Full courses will also cost more than single classes (for continuing education, etc.).
On average full trade school courses will range between $2,500 and $8,000. Then longer and more inclusive schools are charging more, of course. Single classes can be found for between $400 and $750 (sometimes less, depending on topic).
For college and university degrees, though, you will pay college fees. This will range from associate's degree fees of about $25,000 and bachelor's degree fees of about $45,000 or more.
---
Is Plumbing a Good Career Choice in New York City?
Plumbers are among the most compensated trades in the city. However, most of the wages seem to come from overtime, which should be kept to a minimum. Even with the overtime removed, entry-level and master plumber wages have great averages and can be a livable wage within the city.
New York City Entry Level Plumber Salary
According to Indeed.com, the average pay for an entry-level plumber (apprentice or journeyman with less than 3 years experience) is about $27.36. For less than 1-year you can expect an average pay range between $17 and $22 per hour.
New York City Plumber Salary
Master plumbers and journeyman plumbers with 5 or more years of experience can demand a higher wage. Generally, the overtime for these positions will pay about $9,000 to $12,000 per year. The actual salary, though, will have a more considerable variance.
The average salary, according to ZipRecruiter.com, is just over $68,000 per year. The top 20th percentile plumbers report wages over $125,000, and lower-tiered journeyman report wages as low as $35,000 per year.
A lot will also depend on experience level, education, and the hiring company.
Return on Investment
Tuition fees are about average with the rest of the country, and wages are, on average, only 4% higher than most of the country. Because of these factors, the ROI is also about average.
The total debt, including equipment, financial aid, travel, and others, will take between 14 and 18 years to pay off while still maintaining a living. These numbers depend on your specific needs and situations, though. A single person with a smaller apartment will pay off their debt much sooner than a family of 4 with a mortgage.
---
Demand for Plumbing Jobs in New York City
Demand for plumbers comes and goes. Only a few short years ago, the average expected job growth was about 5% below the national average.
However, as of right now, it is 4% higher. Demand for well qualified plumbers is on the rise and expected to continue to rise for the next 10 years.
If you have the proper education and are working towards your journeyman level or master plumber license, you will be able to find a job in New York City as a plumber.
---
People Also Ask (FAQs)
How much is a plumbing permit in NYC?
The cost of permits will vary by job. Cosmetic repairs (installing fixtures, changing a faucet, etc. that do not alter the hot and cold shut off valves, do not require a permit. All other work, new construction, and remodeling repairs will need to have the master plumber apply for a permit. The cost will be determined at the time of application based on the scope and timing of the project.
How many years does it take to become a plumber in New York City?
You can become a plumber in NYC as soon as you finish school. However, you must have 4 years as an apprentice to become a journeyman plumber and at least a year as a journeyman before you can qualify to be licensed as a master plumber.
How do I renew my New York City plumbing apprentice license?
Only master plumbers need to renew their license. Apprentice and journeymen plumbers are not licensed. However, all plumbers must register with the Secretary of State as a plumber. This registration does not expire.
Does my New York City plumbing license work in any other state?
No. You must file for plumbing reciprocity if you plan to work temporarily in another state. If it is a permanent move, you must qualify for the license based on the requirements of the state you move to.
How do I stay up to date with plumbing codes?
Continuing education courses are the best way to stay up on modern trends and current plumbing codes. A single class one every year or two should be enough to keep you current and updated.
Are all plumbers gas fitters?
No, they are not. Gas fitters or pipefitters work with different materials than a standard plumber. Gas fitters work with glass pipes, high-pressure piping, and hazardous materials. While every pipefitter is a plumber, not all plumbers are pipefitters.
---
Conclusion
The best plumbing trade school in NYC is the one that fits all of your needs. The tuition fees, level of education, and exam preparation are all key. You also need to find one with a good location for you and one that offers quality education.
Hopefully, this article gave you many things to consider and taught you what it takes to become a plumber in New York City. The listing of the best trade schools is a great place to start the next step of your new career.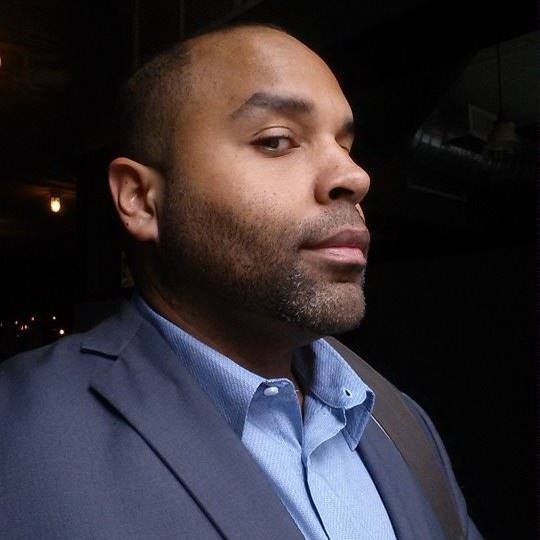 Ian Haynes is an expert writer who has successfully deployed over 500 plumbing pages and other related content. He has an excellent understanding of home plumbing issues and translates his experiences via Plumbing Lab so readers can have a better understanding of common household problems. Outside of his work, Ian likes exploring Brooklyn with his Labrador.