If you are in Texas and are looking to become a plumber, you need the best education possible. Plumbing trade schools dot the countryside and offer you various levels of education and certification.
Choosing the best plumbing trade school in Texas, for you, is the goal of this article. We will examine the levels of plumber, apprenticeships, and of course, the schools. Everything you need to know about being a plumber in Texas is found right here.
Page Contents (Click Icon To Open/Close)
Plumbing License Requirements in Texas
Currently, the licensing of plumbers in the state of Texas falls to the state-level agency. However, this may change. The board is up for sunset review, and during the 2021 legislature review, the board may go under. At this point, licensing may continue at the city or county level or may disappear altogether.
For now, those in Houston, Austin and Dallas still have to follow the state laws for licensing. This includes registering as a plumber with the state and performing the duties of a plumber under the apprenticeship guidelines.
Journeyman plumbers must be licensed and maintain a specific number of hands-on training hours, classroom work, and supervision from a master plumber. Even in more rural areas, such as Snyder or Denton, you must still follow the state laws.
---
How To Become A Master Plumber
While a journeyman plumber has no restrictions, except that all work must be supervised by a master plumber, the master plumber has no supervision restrictions.
To become a master plumber, the path is relatively straightforward.
You don't have many hoops to jump through as you do in areas like New York City.
However, you must have maintained your journeyman's license for at least 1 year, and you must register your master plumber request with the state.
Once you apply for the exam, you will schedule to take the test. There is a $175 exam fee that must be paid prior to taking the exam. Once passed, you must pay a $75 card fee to get your certificate and pocket card.
Renewal is biannual and costs $75. If your certification is expired, you must also pay an expiration fee. However, if the expiration is more than 24 months old, you cannot renew and must re-qualify.
---
Quick Guide in Choosing Your Plumbing Trade School
The best path to licensing is through proper education. That starts with an apprenticeship, or, more commonly, through a trade school. Finding the right trade school, though, requires some consideration. The following factors will help guide you in choosing the right school for you.
Location
The school's physical location will play a pretty significant role in your decision. You want the school close enough so you can get there regularly and on time. Traffic, distance, and time of day are all things to consider when looking at where the school is located compared to your starting location.
Accredited/Authorized School
Accreditation is highly important. You want to ensure the school is fully accredited. This means they meet the requirements for education level on the state and federal levels. Without accreditation, the credits won't transfer, and most employers won't hire based on the education requirements.
Offers Quality Education
Visiting the campus before enrolling is critical to your success. You want to make sure the school is a good fit, and you won't be able to do that from your computer. Visiting in person will allow you to talk to current students and instructors to gauge how high quality the education is.
You can also determine the type of equipment and tools used, including the books studied from and the computer software being utilized. This will tell you how modern or outdated the school is.
Offers Hands-on Training
Hands-on training is an integral part of the licensing aspect of becoming a plumber. The school should offer a minimum of 50% of the course time to lab work. If it doesn't, you may not get enough hours to qualify for your license.
Connects you to an Apprenticeship/Internship Program
Post-graduate programs help you find internships, apprenticeships, or even employment. They also help you fill out applications and ensure they get sent to the right people. These programs are free for students, and you should make sure the school offers these programs for you to use.
Offers Customer Service Skills Training
If you don't have any prior customer service training or experience, you need to get it from the school. Some courses will have a class or two set aside for customer service, which is a big part of your job as a plumber. If you need the training, make sure the school you look at offers this class.
Affordable
Price will always be a factor. Some trade schools have payment plans or accept scholarships and financial aid. If you need this type of assistance, double check with the registration office that they accept payments or financial assistance, and see what types are used.
---
8 Best Plumbing Trade Schools in Texas
Below we outline, review, and compare the best plumbing trade schools across Texas. Each school is separated by location. Find the close schools to you and use the above factors to narrow down your choices.
Taylor, TX
Address: 1050 State Hwy 95, Taylor, TX 76574
If you need specialized training, there isn't a better spot to go than Johnny Kurten. A certified state inspector, master plumber, and certified individual for continuing education, Mr. Kurten has all the tools you need to succeed.
The classes are designed for continuing education, including exam prep, journeyman, and master plumber certification hours, as well as renewal exam prep.
You can also take the specialized medical gas fitting or residential fire sprinkler courses. If you want to step up your knowledge, this is the school for you.
Best Choice For: Continuing education with specialized training
Fort Worth, TX
Address: 1001 Haltom Rd, Fort Worth, TX 76117
The Plumbers Continuing Education school offers many courses and classes to get you going or elevate your knowledge. Whether you are looking for entry-level classes to get started in your new career, or you want to expand your knowledge base to move up in your current company, PCE has your answer.
With over 35 years as a master plumber, the instructors are knowledgeable and attentive. The small class sizes make learning efficient and quick. You get hands-on training with a one-on-one approach, all at affordable prices.
Best Choice For: Small class sizes
---
Mesquite, TX
Address: 3010 I-30, Mesquite, TX 75150
The local Union 100 offers a training program that is hard to beat. Not only do you get reduced pricing as a union member, but you also get access to some of the most prestigious and relevant training available anywhere.
The apprenticeship program is arguably the best in the country, and it shows. Not only are you trained hands-on and properly supervised, but you also get access to the most current trends and studies, including green technologies and water conservation methods.
Best Choice For: Apprenticeship training though mater plumber levels
---
Deer Park, TX
Address: 1301 W 13th St, Deer Park, TX 77536
Like the Local 100 in Mesquite, the UA Pipefitters Local 211 is another great union resource for training at a highly affordable rate. The union specializes in journeyman training and has three locations to make it easier.
You get more hands-on training than you will find anywhere else in the state, and all hours count towards your license. You also gain employment, work for pay, and continue your education along the way. If you want the all-inclusive path, you just found it.
Best Choice For: Exceptional training and hands-on time
---
Waco, TX
Address: 3801 Campus Dr, Waco, TX 76705
If you like a challenge and get the most out of being pushed to your limits, the high-intensity programs offered at Texas State Technical College will put you through the wringer. This course is hands-on all the way, and they don't slow down for anyone.
However, the small class sizes and one-on-one instruction means you won't fall behind. If you like to push yourself to be the best, want to learn everything about plumbing in one stop, and start your career off on the right foot, TSTC is the place for you.
Best Choice For: Rigorous and thorough courses
---
Irving, TX
Address: 1401 E 14th St, Irving, TX 75063
For the most complete course offerings, Construction Education Foundation in Irving has what you need. From entry-level, no prior experience Level 1 classes to continuing education for master plumbers, it is all here.
You get the classroom work to learn theory, dynamics, and fundamentals. Everything is then applied in the lab to give you a one-two punch that cements your learning and gives you the confidence to take on any project.
CEF has a lot of partners, too, and their post-grad programs are among the best in the state.
Best Choice For: Multiple course options and various learning levels
---
Tyler, TX
Address: 8354 Paluxy Dr, Tyler, TX 75703
Winn's Career Education, Inc. is a private school that gives you more opportunities for classes, courses, and exam prep than almost anyone. They continuously add programs, too, so you are never at a loss for classes to take and learn from.
Entry-level and apprentice level courses give you the necessary tools and fundamentals to take into the field. For licensed plumbers, the continuing education classes and exam prep get you ready for renewal and boost your education within the apprenticeship, counting the hours and experience towards your final goal.
Best Choice For: Continuing education options and exam preparation
---
Houston, TX
Address: 502 Link Rd, Houston, TX 77009
The Plumbers Local 68 union in Houston has a training program of their own, and you don't even have to be a union member to take part.
However, union members do get deep discounts and first choice on course offerings.
Once enrolled, you will be taking part in one of the most dynamic and rewarding courses available.
Everything from customer service to pipe treading to fieldwork and supervised exam prep are all available. Each class counts towards your apprenticeship hours, too.
Best Choice For: All-inclusive learning for all levels
---
Plumbing Training School Costs in Texas
School fees and tuition will vary from school to school and are based on a variety of factors. Things such as course type, course length, and even exam inclusion all go into the total cost. You can take full courses, part-time courses, or single classes for continuing education.
On average, the cost of a full-time course will fall between about $2,500 and $6,000. Certifications, exam prep, and OSHA certification may or may not be included, all of which add to the overall cost.
Continuing education and existing plumbers may not need a full course. For those, single classes to stay up to date or learn a specific skill set can range from $200 to about $800 per class.
---
Is Plumbing a Good Career Choice in Texas?
Plumbers make a good, livable wage in Texas. Depending on your experience level, education, and hiring company, you can make more or less than the state averages.
Texas Entry Level Plumber Salary
Entry-level jobs typically pay the least. According to Indeed.com, entry-level plumbers and journeyman with less than three years of experience can expect wages to hover around $24.98 per hour.
However, there is a high demand for these plumbers, and overtime is at an all-time high. The average overtime expected will equal about $10,000 per year.
Texas Plumber Salary
For journeyman plumbers with 5 or more years experience and a quality education, as well as master plumbers, you can expect a lot more in your paychecks. The state average, according to Salary.com, is about $56,622 per year.
Master plumbers report incomes (without overtime or benefits included) at about $70,000 per year. The top 20% of earnings for plumbers will exceed $75,000.
Return on Investment
In Texas, the ROI of your reduction is very high. Not only can you easily become a journeyman plumber, but the path to master plumber is wide open. Once you obtain that, you have plenty of options.
The debt created from your education and investments in tools and equipment can quickly be paid off faster than most other states due to the cost of living and earning potential. You also have the opportunity to own your own business, hire other plumbers, and create the dream career you've always wanted.
---
Demand for Plumbing Jobs in Texas
Plumbing demand is relatively high. It continues to grow, even during recessions.
The BLS estimates that the plumbing trade is on par with most other industries at a steady 4% annual growth for the next 10 years.
While this may fluctuate some, it should hold steady for the foreseeable future.
This means that if you start your education now, you will be in demand and able to look for high paying, full-time work as soon as possible.
---
People Also Ask (FAQs)
How much is a plumbing permit in Texas?
Plumbing permits are only required for master plumbers doing renovations or new construction projects. The cost will vary based on location and project scope. For cosmetic plumbing, installing fixtures, or updating piping, permits are not required.
How do I renew my Texas plumbing apprentice license?
You can work as a plumber in Texas in as little as a few months. Once on the apprenticeship route, working as an apprentice and journeyman will last at least 5 years after starting. Once you have reached that experience level, master plumber is only a year away.
How long does it take to get certified in plumbing?
Certification for apprentice plumbers can take up to three years. The average, though, is about 12 months, at which time you transition to journeyman plumber and must stay at this level for a minimum of 4 years.
Does my Texas plumbing license work in any other state?
No plumbing license will work in any other state. If you are on a temporary assignment, you can apply for a temporary license as long as your current Texas license is not expired. For a permanent move, you will need to test and qualify for the license of that state based on their requirements, which vary with each state.
How do I stay up to date with plumbing codes?
The best way to stay current on plumbing trends, procedures, equipment, and tools is to attend a continuing education class every year or two. Doing this is an affordable way to stay current, updated, and modern with your own practices.
Can I do my own plumbing in Texas?
You can perform your own plumbing in Texas as long as it falls under the cosmetic label. This includes installing toilets, sinks, and fixtures. As long as your project doesn't alter hot and cold water shut off valves or reroute drainage, you don't need to be a plumber or have a license to do the project.
---
Conclusion
Finding the best plumbing trade school in Texas can seem like a daunting task. However, it isn't that hard. You need to establish your list of needs, which include location, cost, and education quality. From there you can find a school that fits your needs perfectly.
This article outlined some of the best Texas plumbing trade schools for you to get started. Make sure you understand what is offered and what it is you need. Your goals and aspirations in your new career start with the right school.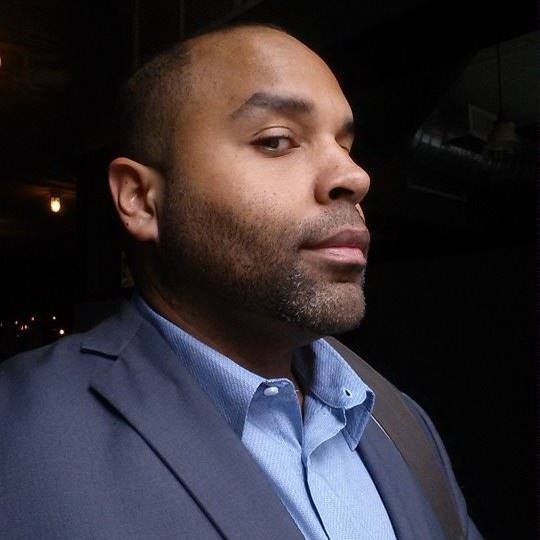 Ian Haynes is an expert writer who has successfully deployed over 500 plumbing pages and other related content. He has an excellent understanding of home plumbing issues and translates his experiences via Plumbing Lab so readers can have a better understanding of common household problems. Outside of his work, Ian likes exploring Brooklyn with his Labrador.