Samsung ice-maker machines provide users with adequate and quick batches of ice and ice cubes.
However, like other electrical appliances, they may also fail or malfunction, unable to produce ice. Luckily most of the problems require minor adjustments that you can efficiently perform with the proper guidance.
Were you looking for an in-depth Samsung ice maker troubleshooting guide? Read on!
Page Contents (Click Icon To Open/Close)
Samsung Ice Maker Not Working




(Common Reasons & How

To

Fix It)
There can be several reasons for a breakdown: wrong temperature, clogged filters, etc.
Nevertheless, not all ice maker issues involve a severe malfunction. Some can easily be tackled with a minor adjustment or a quick DIY fix:
Samsung Freezer Temperature Issues
If your ice maker produces small batches of icicles or keeps freezing, chances are the problem lies with the freezer temperature.
If the freezer's temperature is higher than usual, it will thaw or make smaller, deformed ice cubes. And these won't stay in shape or keep your drink cold!
Therefore, although the suggested freezer temperature differs from model to model, you should set it between 0 and 5°F – the perfect temperature setting for ice-maker machines to make ice.  
Does your Samsung ice maker stop working? Is the device not making or dumping ice? If this is the case, chances are your unit is turned off.
On Samsung refrigerators with external ice dispensers, you'll find two buttons with the 'Ice Off' and 'Ice On' tags. The 'Ice Off' switch illuminates when your ice-maker machine is off, and the 'Ice On' button light up if it's on.
Ensure the 'Ice On' switch is illuminated; press the button if it's off.
If you notice that your Samsung ice-maker machine isn't filling up with water, you may have to change the water filters.
When water filters get clogged with pollutants and other contaminants, it may restrict your ice maker's water flow, limiting production.
Apart from that, you may also notice that ice smells and tastes bad due to these unfiltered contaminants.
Therefore, you should refer to the instruction manual to verify the installation process for your unit and make sure to utilize a brand that Samsung recommends.
Not Enough Water Pressure
Here's the thing: your ice-maker machine requires sufficient water pressure to produce proper ice and icicles. So if the maker doesn't create ice or isn't working, check its water pressure.
Here's how you can test your unit's water pressure:
Defective Samsung Ice Maker Components
You've tried every solution we highlighted above, but your Samsung ice-maker machine still won't function properly or make ice. This problem could be down to defective components.
Faulty components such as malfunctioned control boards, switches, mold thermostats, etc., can halt ice production. If this is what causes your Samsung unit to malfunction, you should contact professional technicians.
Since these parts aren't typically sold separately, professional Samsung ice-maker repair services may need to change the entire assembly to ensure its proper function.
---
Samsung Ice Maker Popular Models




(Common Problems & Troubleshooting Tips)
Wondering how to troubleshoot your Samsung French door ice-makers? Here are some popular Samsung ice-maker models, the common problems they encounter, and how to tackle them:
The Samsung RF31FMESBSR is a 4-door refrigerator with a filtered ice-maker machine attached. This French door, WiFi-enabled Samsung unit comes with a vast 30.5 cubic feet capacity.
Also, it's stainless-steel made, providing long-lasting reliability and durability. So if it breaks down, here's how to fix it:
This four-door Samsung refrigerator with ice-maker features a unique 'Triple Cooling System' meant to keep optimal conditions. It comes with a stainless steel body that ensures longevity and generates roughly 5 pounds of ice every day
However, incorrect freezer temperature, faulty water filters, and inadequate water pressure can hamper functionality. So ensure you:
Another popular ice maker model by Samsung is RF28HMEDBSR. It's a four-door French door refrigerator having an impressive 28 cu ft capacity.
But what if the model stops working? In that case, you can fix them using the following steps:
The Samsung is RF4287HARS is one of the most popular ice maker models available. It comes in a 28 cu ft capacity French door refrigerator and can produce 5 lbs. of ice each day.
So what happens if it faces some of the same issues that plague other models? Here's how to fix your ice maker:
---
How To Reset Samsung Ice Maker
Looking for an effective and easy way to fix minor faults and errors? If so, reset your Samsung ice maker as it provides a quick way to tackle these issues.
Wondering how to locate the test switch (reset button)? Typically the button is located on the ice maker's front, beneath the ice-tray motor casing, past the front cover.
Without any further ado, here's how you can reset your Samsung ice maker:
---
People Also Ask (FAQs)
Why is my Samsung ice maker not working

but

the water dispenser is?
The inlet valve is electrically-driven that provides water to both the ice-maker machine and the dispenser. If the valve has inadequate pressure or is defective, chances are it won't be able to supply water to the ice-maker device.
How do I unfreeze my Samsung ice maker?
Here's how you can unfreeze your Samsung ice-maker machine:
How long do Samsung ice makers last?
Ice maker machines typically last anywhere from 3 to 5 years easily, with their reliability and durability depending largely on usage and water quality.
Samsung ice-makers machines are one of the best in town with superior technology and features, that's why they can last easily up to ten years with proper care and maintenance.
How much does it cost

to

replace a Samsung ice maker?
Samsung is amongst the best and popular appliance and electronics companies, offering high-quality fridge and freezer-based ice-makers and freestanding units as well.
Since it's a popular brand, the cost to replace the ice-maker machine is considerably higher than other products and brands. Nevertheless, an ice-maker replacement will cost you between $80 to $300.
---
Conclusion
Samsung ice-maker machines are some of the best ice makers in town due to their impressive features. They provide homeowners with instant batches of ice and icicles to make their drinks ice-cold, durable, and easy to use.
However, they can stop working or generating ice due to minor issues such as the wrong temperature. Tackle them using our comprehensive guide!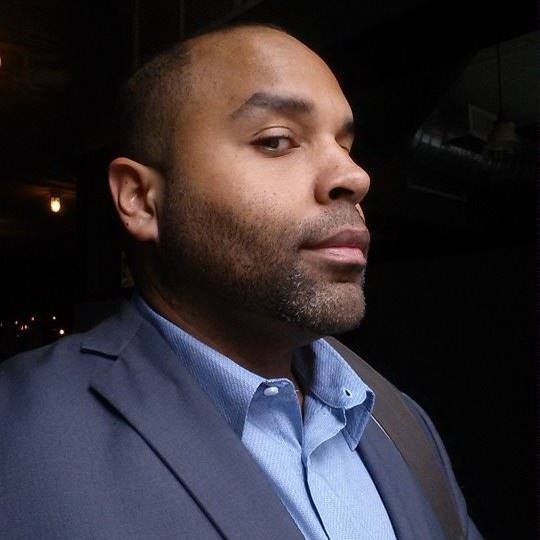 Ian Haynes is an expert writer who has successfully deployed over 500 plumbing pages and other related content. He has an excellent understanding of home plumbing issues and translates his experiences via Plumbing Lab so readers can have a better understanding of common household problems. Outside of his work, Ian likes exploring Brooklyn with his Labrador.