When the hot water heater goes out, it can leave you in the cold (literally!). Therefore, it is important to have a durable and high-quality hot water heater that can last a long time and provide you with the toasty warm water that you want.
Our US Craftmaster hot water heater reviews will help you make the best decision when it comes to picking the perfect water heater for your needs. Check it out below!
US Craftmaster is a company you can trust to provide the best in gas, electric, and tankless water heaters. Homeowners have trusted this brand for many years. American Water Heater is the company that manufactures this brand, and it was purchased in 2002 by GSQ.
GSW was then purchased by AO Smith in 2006. This company provides some of the best water heaters on the market ranging from a small 30 gallons all the way to 119. Their product line now includes tankless water heaters too.
---
Types of US

Craftmaster

Water Heaters
US Craftmaster water heaters come in different types to provide the customer with the exact option that they need in their home. Some of the available options include:
A gas water heater will use gas as the energy source to heat up the water you use in your home. Often the water is stored in a tank for you to use when necessary. These can be energy efficient and easy on the home, but you need to have space to store them and proper ventilation too.
Electric water heaters heat the water similar to the gas heater. Instead of relying on fuel to warm the water, this will generate heat through electric resistance coils. These water heaters can often be smaller than the gas options.
A tankless water heater can save space and energy because it will not store water for you to use. These will heat up the water as needed. But you will have a limited amount of water available at any given time. If you try to draw water from two things at once, then you may end up with cold water.
Other Types of Water Heaters
Customers can also choose from other types of water heaters. There are heat pump water heaters, solar water heaters, and even a condensing water heater. Each will use a different source to help heat up the water.
---
Why Choose a US Craftmaster Hot Water Heater?
The US Craftmaster brand of water heaters provides a number of benefits to those who choose to use it. Some of these benefits include:
Many customers like that this product is made in the USA. This ensures that the product is high-quality and meant to last and can make it easier to get replacement parts since they have a shorter distance to go.
Wide Variety of Available Sizes
Homeowners can choose which sizes they would like to use. While traditional water heaters require a huge tank to hold onto all the hot water, this is not necessary with some of the US Craftmaster heaters available. There are many sizes to fit into your home.
While every homeowner wants to have warm water, they do not want to deal with a large utility bill at the end of the month. These water heaters are Energy Star Certified, meaning they give you the heat you need without all of the extra wasted energy.
There are different safety features present in these water heaters. For example, it is designed to shut down automatically if the air supply is restricted or if a threshold for overheating happens. This can keep the water heater safe if something goes wrong.
The warranty on most US Craftmaster water heaters will last at least 10 years. This will make it a good option to keep around your home, and you will not need to replace it any time soon. It is likely that the water heater will last a lot longer than that, too, making it a good investment for your home.
---
Unique Features of US Craftmaster Water Heaters
The US Craftmaster water heater has many great features you will love, which is why it is one of the top-rated water heating companies. Some of the unique features that you can enjoy with this water heater include:
---
US Craftmaster Hot Water Heaters Reviewed
Now it is time to look at some of the best water heaters that you can use in your home.
For homeowners who need a US Craftmaster water heater 50 gallon, this is the right one for you. You can choose between 40 our 50 gallons, and it can be installed in just a few hours.
The easy LCD controls will make it easier to do some temperature adjustments, allowing you to turn it up or down based on your personal preference.
The 40-gallon is best for families that have three or four people, while larger families should go with the 50-gallon option. These can be efficient to use, but make sure that you choose the right size for your home to get hot water, without wasting water, heat, and space.
US Craftmaster Gas Water Heater
| | |
| --- | --- |
| | |
| | |
| | |
| | |
| | |
| | |
| | Electronic gas control for temperature control |
| | 6 years for 40-gallon, 9- years for 50-gallon |
---
The electric heat pump water heater is a great option to add into your home. The annual cost to have the 50-gallon tank running is just $114, and some of the smaller tanks will be more efficient.
It provides multiple operating modes to help you maximize the efficiency that you see, and the backup heating elements will last as long as you keep the unit.
It is an Energy Star product to enjoy, and you can choose between 50-gallon, 66-gallon, and 80-gallon options. The tank and parts come with a 10-year warranty and the labor is warrantied for 1-year.
US Craftmaster Electric Heat Pump Water Heater
| | |
| --- | --- |
| | |
| | |
| | 3.42 for 50 gallons, 3.52 for 66 gallons, and 2.73 for 80-gallons |
| | The 80 gallon can do 86 gallons, 66 can do 70, and 50 can do 66 |
| | |
| | |
| | Give examples, data, expectations |
| | |
| | CSA certified and ASME Rated, Heavy-duty anode |
| | |
The touch-screen electronic interface makes this a great option to use so you can see exactly what temperature you are using. It is also a smart grid ready to provide future utility management, and with several operating modes, it is going to keep the water warm without wasting time and money.
The foam protection will provide insulation that is friendly to the environment, and the self-cleaning dip tank will help prevent sediment from getting into the tank.
The dry fire protection helps make sure that the upper element is not burnt out if the power gets turned on too.
US Craftmaster Energy Smart Electric Water Heater
| | |
| --- | --- |
| | |
| | |
| | 50 gallon is 0.95 and 40 gallon is .92 |
| | 50 gallon is 81 or 75 based on model and 40 gallon is 65 and 60. |
| | |
| | |
| | $110 to $120 depending on use. |
| | Dry fire protection, electronic thermostat, different operating modes, diagnostic feedback option |
| | |
---
Homeowners can choose between the indoor and the outdoor model based on their needs.
The indoor model will have some additional features like a built-in temperature controller and advanced diagnostics to help when it is time to do some troubleshooting along the way.
For the outside unit, the homeowner can use a wall-mount of these to troubleshoot their unit.
There are many options to use here. This device is going to operate on a gas line.
It has several safety features, including lead-free standards, an overheat cut-off fuse, safety controls for the water temperature, and an air to fuel ratio.
It also comes with several types of accessories like a pipe cover, recess box, and concentric termination. This model is efficient to work with and can give you the heat that you need in any situation.
US Craftmaster Indoor and Outdoor GTU-140-NEH
| | |
| --- | --- |
| | |
| | |
| | |
| | |
| | |
| | |
| | Electric tankless water heaters cost between $75 to $300 annually based on the homeowner's use. |
| | Air-Fuel Ratio sensor, overheat cut-off fuse, exhaust and water temperature safety control |
| | |
---
Comparisons With Other Hot Water Heater Brands
As you are shopping for a hot water heater, you need to compare it to other brands to make sure that you get the right water heater for your home. Some comparisons you can consider when comparing the US Craftmaster electric water heater include:
GE is another great brand you can choose. They provide more versatility in their product line, though, providing options for not only hot water heaters but for other products as well. This makes them a good option for finding choices no matter what the need. However, they are more of a generalist than a specialist, and this is where US Craftmaster comes into play. These water heaters are designed by a company that knows what they are doing and will back up their work too.
US Craftmaster vs. AO Smith
In 2006, AO Smith purchased the brand that owns the US Craftmaster water heaters. As both are run by the same company, you will find that there are a number of similarities that show up between the two. This allows for more choices when you choose your water heater.
Despite being bought into this family, the US Craftmaster still retains a lot of its former glory as a durable and reliable water heater. There are still many choices that the homeowner can go with, and the same great warranty is present.
US Craftmaster vs. John Wood
John Wood is another excellent option when choosing a water heater unit. It is durable and can often last customers 15 years or more. It is high-tech and can handle some of the big jobs, perhaps a little bit better than the US Craftmaster. However, these are often bulky and hard to fit into many homes, which can be a big deterrent. The US Craftmaster fits into the home better and at a lower price for about the same work.
---
Buying and Installing a US Craftmaster Water Heater System
Homeowners who want to work with the US Craftmaster water heater system have many options when it is time to make the purchase. They can choose to purchase one from Amazon or even through the US Craftmaster website. If you are uncertain about the type of water heater that you need, then it may be a good idea to ask a contractor. Many homeowners have gotten an affordable and easy quote through Networx.
Consider having a professional plumber come and do the installation for you. They can get it done within a day will ensuring that the unit is set up well. The average cost to get this done is between $270 to $520, depending on the size of the water heater.
---
US Craftmaster Water Heater Maintenance
All water heaters can run into trouble at some time. This can happen from normal wear and tear. When your US. Craftmaster water heater stops working, you will need to look at the manual to help you see the best way to fix it. You can find this with the box the water heater came in or look at the manual online.
Some of the common problems with your water heater can include:
Water leaking: This is often a sign that a gasket has fallen out and needs to be replaced.

Discolored or smelly water: This is a sign that something has leaked into the water heater.

Not enough water: This can indicate that the water heater has a blockage that needs to be cleaned out.

The water heater makes lots of noise: This can mean something is stuck or overheating. Hiring a plumber to take a look is often the best option.
Maintaining your water heater with the help of a qualified plumber can make a difference in how well the machine works and how long it will last.
---
US Craftmaster Water Heater Warranty Information
The U.S Craftmaster water heater has an extended warranty to help customers get the most out of this product. Most of their models have a 12-year warranty on all the parts and the tank that come with this system and a one-year guarantee on the labor.
Always look at the warranty on the product you want to purchase. A few of the U.S Craftmaster water heaters will have a lower warranty policy on them. Often you will just need to contact the U.S. Craftmaster company to get them to provide help with the warranty. Have the serial number of the product on hand when you decide to call.
---
US Craftmaster Heater Replacement Parts
The longer you have the water heater, the more likely it is that some of the parts will stop working. You will need to replace these quickly to make sure the water heater works the way that you want. Some of the parts that may need to be replaced include:
You can choose to purchase these through Amazon or the US Craftmaster website. Make sure to have the serial number and model number to get the right replacement if these do break.
---
People Also Ask (FAQs)
How long does a US Craftmaster water heater last?
Your Craftmaster water heater will last an average of 8 to 12 years. Many will last up to 20 years or longer if you provide the proper care and maintenance to them.
How can I tell the age of my US Craftmaster?
If you installed the water heater, keep track of the date it was installed. You can also use the model and serial number to look up the age.
Where can I find the serial number of my US Craftmaster heater?
You can find the serial number on the rating plate of the water heater. This should be near the model number, too, if you need to order new parts or work on the warranty.
How do you light a US Craftmaster hot water heater?
To relight a water heater, open the cover to the pilot light. Using a flashlight, you can find the burner and turn the gas knob over to the pilot. Press down on this and hold. While holding onto the gas down, light the pilot, and you are good to go.
---
Conclusion
The U.S. Craftmaster water heater is a great option for your home. You can choose the type that will help it last while ensuring that you always have the warm and comfortable water that you need. With our US Craftmaster electric water heater reviews, you can pick the right one for your home.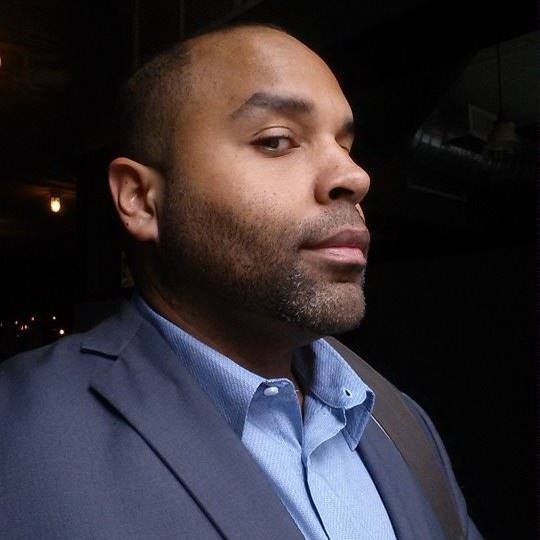 Ian Haynes is an expert writer who has successfully deployed over 500 plumbing pages and other related content. He has an excellent understanding of home plumbing issues and translates his experiences via Plumbing Lab so readers can have a better understanding of common household problems. Outside of his work, Ian likes exploring Brooklyn with his Labrador.