Garbage disposals allow homeowners to throw their food waste down the sink without a second thought. They make kitchen work quicker and protect your pipes from blockages that can be caused by some forms of waste. That's why garbage disposals are now in millions of homes across the country.
There are a lot of different garbage disposals available on the market, and it can be difficult to know where to start looking. Waste King is one of the best-known garbage disposal brands, and their latest model, the Waste King 9980, is becoming one of the most popular out there.
The 9980 is an updated version of the Waste King 9930, with additional features and functionality that benefit the user. In this Waste King 9980 review, we'll give an overview of the product and who would benefit the most from it.
What Makes The Waste King 9980 Unique?
Waste King is one of the leading manufacturers of garbage disposals. They've got 50 years of experience making reliable residential garbage disposals, and they've developed their products to better meet the needs of homeowners.
They have well-built disposals which are long lasting and have unique jam-resistant technology in their devices. They've established themselves as one of the best mid-range brands, giving you a high-quality disposal without the hefty price tag.
The Waste King 9980 is one of the most powerful and user-friendly garbage disposals out there. It stands out from the crowd with some unique features:
Waste King has kept their production in the US so they can oversee the quality more closely.
As a result, their build quality is better than competitor brands and includes:
Waste King has higher horsepower motors which move the grinding plates more quickly.
This means they can deal with higher volumes of food waste and are less likely to jam.
Stainless Steel Grinding Components
The Waste King 9980 internal grinding mechanism is made entirely from stainless steel. This means it's tough, durable, and resistant to corrosion.
Rust & Corrosion-Proof Glass Filled Grind Chamber
The glass filled grind chamber helps prevent any internal damage and makes the Waste King 9980 last a lot longer than other models.
Garbage disposals may stop working from time to time, so you'll need to reset them.
The Waste King 9980 has a prominent manual reset button to help it work like it should for longer.
Removable Splash Guard Sound-Insulated Technology
Despite having a lot more power and higher-speed motors, the Waste King 9980 isn't loud.
This is due mainly to the sound insulating technology Waste King has built in, making it well suited for use at any time of day.
Durable All-Metal Mounting Assembly
The Waste King 9980 has an easy-to-install mounting assembly which you can fit easily in minutes. It's very durable, and the fact there's no plastic used means it will last longer.
Sound-Insulated Technology
Waste King excels in making disposals that are perfect for residential use. Sound insulating technology comes as standard, and the Waste King 9980 is one of the quietest models available on the market. If you live in a small home and worry about the noise, then this is a great disposal for you.
Again, Waste King has done well over the years in balancing power with practicality. The Waste King 9980 is small but powerful and can fit under a small sink. This means that even if you don't have much space, you can still get a powerful disposal.
Perfect For Larger Families
The continuous mechanism, high power, and jam resistant technology in the Waste King 9980 make it well suited for a lot of use. It can deal with a large amount of food waste quickly, helping to keep your kitchen as clean and hygienic as possible.
---
Waste King 9980 Garbage Disposal Review
The Waste King 9980 has a lot of very positive things going for it. It offers a 1HP motor without compromising on size and good quality materials without compromising on price. Waste King has even considered the little things and given this disposal a longer power cord so it can reach outlets up to 36 inches away. All these little, practical things combined with the power and quality really make it stand out.
At just 12 pounds, this is a pretty light disposal, and you should be able to lift and manage it yourself. It comes with a stainless-steel assembly frame that's fairly straightforward and should attach directly to the bottom of your sink. From there, you should be able to twist your disposal into position and start using it.
The power cord is already attached, so you won't need to do any electrical work yourself. It's one of the easier models to set up, but you shouldn't need any professional help to get this done. Waste King also produces some bespoke video guides to help guide you through the process.
The effort required to maintain a garbage disposal varies massively depending on the unit you buy. The Waste King 9980 is a low maintenance model which, when set up, won't really require much. It has unique anti-jam technology to help stop waste from clogging the machine, and the powerful motor allows it to grind through even small bones.
If you do encounter any problems, it has a reset button on the bottom so you can remove the jam and get it working again. This is a very durable and reliable disposal, but you should still make an effort to clean it every month by pouring lots of cold water through it. If your disposal does start to smell, you feed citrus peel into it until it clears.
The Waste King 9980 is a continuous feed model which is more practical for larger households. It features a stainless-steel internal mechanism that is extremely durable and is a natural step up from some cheaper models. The design and build are very high quality, and they back that up with a lifetime warranty to protect your investment. It's also remarkably quiet, with better noise insulation than other similar priced models.
The Waste King 9980 really builds on the key selling points of the 9930. It gives you a residential product with a lot of the quality of a commercial-grade disposal, combining the best of both worlds. The disposal has a mid-range price and certainly isn't the cheapest, but it offers a great deal of value. It's well suited for a large family with a lot of food waste, and you should consider it an investment that should last years.
| | |
| --- | --- |
| | |
| | |
| | |
| | |
| | |
| | |
| | |
| Dishwasher Drain Connection | |
| | |
---
Comparing with Similar Waste King Models
Currently On Sale
Waste King Legend Series 1/2 HP Continuous...
HIGH-SPEED MOTOR: The 1/2 HP, 2600 rpm...
EASY INSTALLATION AND CLEANING: EZ Mount for...
5 YEAR PROTECTION: 5-year Limited In-Home...
NO ELECTRICAL EXPERTISE NEEDED: Pre-installed...
Waste King is a big manufacturer, and they have a lot of popular disposals on the market. The Waste King 9980 has some features of other models by the same brand but has some features that they don't.
The Waste King 2600 continues to be one of the more popular home garbage disposals with its continuous feed and durable mechanism. In many ways, it is very similar to the 9980 and is even more compact, so it can fit into a small kitchen. The one major drawback compared to the 9980 is that it only has half the power. The ½ HP motor is still plenty for most household food waste, but the Waste King 9980 is better suited for large families and busy kitchens that see a lot of use.
The other popular model is the Waste King 8000. This is actually very similar to the Waste King 9980, with similar dimensions, materials, and power. It's continuous as well, and both have a 2800 RPM motor to power through food waste easily enough. The Waste King 8000 is slightly more affordable than the 9980, but it is noticeably louder. The insulation on the 9980 really is next level, so if you value a quiet home, then it's worth paying the extra. However, if you have a tighter budget, then the Waste King 8000 is a decent option.
---
Comparing Waste King Disposals with Other Brands
The Waste King 9980 stands out in comparison to other Waste King products, but how does it measure up compared to other brands? There are quite a few different mid-range models to choose from, but two of the highest rated brands are Moen and InSinkErator.
Moen is a company with a long history of making solid products, and the Moen GX100C is very good. Like the Waste King 9980, it has a 1HP motor, but the mechanism actually had 2800 RPM, so it's a bit more powerful. It's also got pretty good noise reduction, so you won't have all the noise despite the power.
Both units are similarly priced, but while the Moen unit is well made, it isn't as durable as the Waste King 9980. The stainless-steel frame, mechanism, and other components really add to the longevity of the garbage disposal, so while it might be slightly less powerful, it should last longer.
InSinkErator is the original garbage disposal brand that has been around for over 75 years. They've only lasted this long because their products really are good, and the InSinkErator Evolution Prestige is no different.
This garbage disposal has a 1HP motor and the same amount of power as the Waste King 9980, but it's much more compact. It weighs only 5 pounds and is small enough to install even under a very small sink. It's also got excellent noise insulation, so you shouldn't hear it running.
This is undoubtedly a good garbage disposal, but it is definitely not designed for larger families. The Waste King 9980 has a bigger grind chamber and can handle more food waste which, combined with the unit's durability, makes it better suited for a larger household.
All 3 of these garbage disposals look and feel great, and operate well. Any of them would be an asset in your kitchen, but for heavy use, we think the Waste King 9980 stands out.
---
People Also Ask (FAQs)
Where can I buy replacement parts for the Waste King 9980?
You can find a full list of components for the Waste King 9980 on their website, and they do sell some replacement parts. If not, you can try Amazon or other online marketplaces.
What can I do if my Waste King 9980 gets stuck?
Check the unit for any blockages and remove them from the machine. Run cold water through the disposal and then press the reset button on the bottom of the disposal. Make sure you fully disconnect the disposal before doing any work on it.
How do you reset a Waste King garbage disposal?
The Waste King 9980 has a reset button near the base of the unit. You should press this to reset the unit and then turn it on. If the button pops back up, then you should wait 10 minutes and try again. Full details can be found in the Waste King user manual.
---
Conclusion
Waste King has always been known as a brand that creates user-friendly disposals, but with the Waste King 9980, they've combined this with power. It's the powerful motor that sets this apart from others in the mid-range market, and for this price, it offers a lot of value. If you have a busy home or a kitchen, then this is an excellent option for you that will help protect your plumbing for years to come.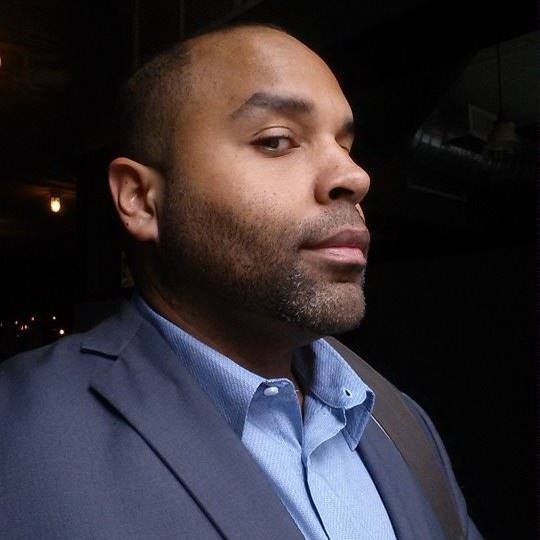 Ian Haynes is an expert writer who has successfully deployed over 500 plumbing pages and other related content. He has an excellent understanding of home plumbing issues and translates his experiences via Plumbing Lab so readers can have a better understanding of common household problems. Outside of his work, Ian likes exploring Brooklyn with his Labrador.