Garbage disposals are the modern way to make your kitchen more hygienic and more efficient. More homes than ever before have garbage disposals, and there's now a huge variety of disposals available on the market. It can be challenging to know where to start looking, but the best approach is to look for a high-quality disposal at a reasonable price. This is where you find the best value.
The Waste King L 111 is one of the most popular units on the market made by a well-respected manufacturer. In this guide, we'll give a complete Waste King L 111 review so you can understand whether this is the right option for you.
Page Contents (Click Icon To Open/Close)
Waste King L-111 Pros & Cons
---
Unique Features Of The Waste King L-111
Garbage disposals allow you to throw your food waste straight down the drain. This helps to contain any bacteria and makes your kitchen processes much more efficient.
Waste King is one of the oldest and more respected garbage disposal brands. They specialize in creating long-lasting disposals which incorporate commercial qualities within domestic disposals. There are a few good brands out there, but we've found that Waste King is one of the most reliable, and you can have confidence that they will just work.
The Waste King L 111 doesn't have the fastest or most popular unit, but it is high quality. Waste King uses magnetic motors in their disposals which are less prone to jamming and longer-lasting than other brands. For most garbage disposals, if your motor goes, you need to replace the whole unit, so having a high-quality motor is really valuable.
EZ Mount Twist-And-Lock Sink Flange
We hate home appliances that need professional installation. The Waste King L 111 is one of the easiest to install, and it's pretty much ready to go. The unique EZ Mount twist-and-lock mechanism makes it a breeze and allows you to use your disposal right away.
Corrosion Proof Grinding Components
Waste King makes durable disposals, and this is largely down to the quality of components. The interior details are made from stainless steel, which is resistant to corrosion. This means you won't get rust ruining the mechanism and means you'll have to do less work to maintain your disposal.
Heavy Gauge Galvanized Steel Grind Ring
The grind ring is what does all the work within your disposal and actually tears up the food. All of the Waste King Legend Series have a heavy-duty steel grind ring which makes them more effective than other disposals. This is great for the user because it means you can put more waste into the device.
The Waste King L 111 doesn't have all the nylon noise insulation that some bigger disposals have, but it really doesn't need it. It has a smaller motor which produces less sound and means it's one of the quietest home disposals you can find. Perfect for those with apartments or small homes where you might be able to hear the disposal throughout the house if it's too loud.
This is a very small disposal that comfortably fits under small kitchen sinks. It also weighs under 8 pounds, so you should be able to comfortably lift it with one hand during installation and when cleaning.
Front-Mounted Reset Button
Your garbage disposal will need to be reset from time to time, especially after it jams. We hate it when the reset button is hidden in a hard-to-reach location and leaves you digging around under your sink for ages.
The Waste King L 111 has the reset button on the front, so it's a lot easier to get your device going again.
---
Waste King L-111 Garbage Disposal Reviewed
Waste King is a reputable brand, and the Legend Series is their premium range with many valuable features that make them stand out. The Waste King L 111 is one of the smallest in the Legend Series, and it has a small motor. This means it will not work well in a big home or for a busy household, but it is well suited for an apartment or small family. The motor still provides 1900 RPM, which is more than enough to power through a lot of food waste.
This is an easy to use and easy to install garbage disposal. The EZ mount fitting and pre-fitted electrical cord make it simple to get started, plus it's a continuous mechanism, so you'll just need to flick the wall switch, and you can start feeding food waste into it. It also has multiple different connections so that you can install it on a variety of different connections. We really appreciate just how simple this disposal is and how you won't need to get a professional involved to start using it.
The Waste King L 111 feels sturdy in your hand, and you can tell it's well made. Waste King produces all their disposals in the US and hasn't outsourced production overseas. This gives a more consistent quality to their devices and makes them more reliable than other brands. Despite having stainless steel components, it's lightweight and easy for anyone to pick up and install. It's also compact and perfect for those with a smaller kitchen.
The 1/3 HP motor is smaller than many other disposals, and you shouldn't expect to use it the same way. If you feed too much tough food waste into the disposal, it could jam; you'll need to pace yourself. Avoid putting too much fibrous waste or tough vegetable peel into the disposal in one go and always use a lot of cold water before, during and after use. Thankfully, if it does become jammed, you can use the reset button on the front of the disposal, which is pretty easy to find compared to other garbage disposals.
What we like about Waste King disposals is their easy maintenance, and the Waste King L 111 is no different. They have a simple mechanism and high-quality components, which are pretty much all made from stainless steel. These are quite easy to clean by pouring cold water and vinegar through the device. If the disposal smells bad, you can feed citrus peel into it, and it should freshen up. If you use this disposal properly and don't overload it, you should be fine, and it will be easy to keep clean.
We noticed how quiet the disposal was compared to other models. There's hardly any vibration, and you won't need to worry about using it during unsociable hours. This is great for those in small homes or apartment blocks who don't want to disturb the neighbors. Other brands' smallest disposals are around 16 inches high, while the Waste King L 111 is only 13.4 inches, so it might be a more practical option.
While there is minimal vibration, we've noticed that over time the splash guard can become loosened. Make sure you tighten this up every few months to keep the connection snug with your sink.
The garbage disposal comes with a 2-year warranty, and this doesn't feel like this is very long. Industry-standard is generally a lot higher, and we would expect this disposal to last 5-10 years if properly maintained. We would have liked a longer warranty to protect our investment, but it is well built, and you should expect it to last a lot longer than the guarantee.
The Waste King L 111 is a mid-range product and offers a lot of value. It's cheaper than other popular models, like the InSinkErator Badger 5, and is actually of similar or better quality. We can immediately see why this is one of the most popular garbage disposals for a small household, and it's offering a lot with a relatively small price tag.
| | |
| --- | --- |
| | |
| | |
| | |
| | |
| | |
| | |
| | |
| | Variable (fits most connections) |
| | |
---
Comparing Different Waste King Garbage Disposal Models
Waste King has produced a range of disposals designed to give you more features and functionality without additional cost. We've provided a quick comparison with two leading Waste King disposals to see how it measures up:
The Waste King L 1001 has a lot of similarities with the L 111. It's built to a high standard and features a pre-attached 32-inch power cord, so it can be plugged in immediately without any wiring. It also has a similar capacity and the same EZ mount features, making it simple to install on your own.
The advantage of the Waste King L 1001 is that it has a 1/2HP motor which gives you a lot more power than the L 111. This means it can deal with more food waste and is less likely to jam even if you feed more into it. However, the dimensions of this disposal are noticeably larger, and it won't fit into such a small space. Overall, the L 1001 has more power, but it's better suited for a medium-sized household or a busier kitchen and is potentially impractical in a smaller home.
The Waste King L 2600 looks very similar to the L 111 and the L 1001, but it has a bit more power. It has a 1/2HP motor which provides 2600 RPM, enough to carve through a lot of food waste and prevent the disposal from jamming. The L 2600 is well made and durable, protected with a longer warranty, but it's expensive and potentially overkill for small households. If you need a more powerful garbage disposal, then L 2600 is worth the extra cost, but if not, you can save a lot of money by going with the L 111.
---
Comparing The L-111 From Waste King With Other Brands
As we said, there is a lot of competition out there, and many brands are producing good garbage disposals. We've picked two comparable disposals and compared them with the L 111 to see how they measure up next to each other:
Moen is well known for their kitchen and other household appliances. They've got an impressive line of garbage disposals, including the GXP33C. The specifications of this disposal are very similar to the Waste King L 111, with the same sized motor and 1900 RPM. Moen uses their 'Vortex' motor in the disposal, which is pretty good at preventing jams. It's slightly larger than the L 111 but still compact and well suited to a small home.
The real difference between these disposals is the quality. The Moen GXP33C is less expensive but doesn't have the same build quality or quality materials. It uses more plastic in the construction, which makes it lighter, but ultimately less durable. The Waste King L 111 offers more value here because it should last longer than the Moen. That being said, they are both good garbage disposals, and both are good disposals for those whose kitchens aren't too busy.
InSinkErator is pretty much the original brand for garbage disposals. They've been operating for over 75 years and are responsible for much of the technology we see in modern disposals. The Badger 1 has the same sized motor as the L 111 and offers roughly the same power. Their quick-lock installation keeps things simple when you're getting set up, and the continuous mechanism makes it easy to use. It's also really durable with stainless steel components that give you confidence in the disposal.
The InSinkErator Badger 1 is slightly larger than the Waste King L 111 and noticeably heavier, so it's a bit more of a challenge to handle. It's also more expensive than the L 111, and while we think it is a good disposal, it's tough to see what you're paying extra for. Both disposals are designed for small homes, but the Waste King L 111 does the job at a lower cost, so we'd probably recommend that one.
---
People Also Ask (FAQs)
Why does my Waste King L-111 have a humming sound?
There are a few different reasons your Waste King L 111 might be humming, and you should follow a few steps to determine what the issue is. Start by checking for visible blockages in the device which might be causing an issue with the grinding mechanism. If you can see any, then use some pliers to remove whatever you can. Next, check the motor is working and that it's moving within the device. If not, then there might be an issue with the power source. Finally, you should hit the reset button on the side of the device and see if this solves the problem.
What to do when my Waste King L-111 is jammed?
If your Waste King L 111 is jammed, you should start by turning off the power and using a flashlight to look for any blockages. If you can, remove them from the disposal and then see if it starts working again. If not, use an Allen wrench to manually reset the disposal by inserting it into the hole in the base of the unit. Rotate it until you can feel the mechanism moving freely internally. Once you've cleared the blockage, push the reset button into the device and turn the power back on to use it. If your reset button won't push in, wait 15 mins and try again.
What to do when my Waste King L-111 is not working?
If your garbage disposal isn't working, it's usually because of a blockage or an issue with the power supply. Try removing the blockage and restarting the device, and then try testing the power outlet. If your device still doesn't work, you should check the user manual to see the next steps.
How do you reset the Waste King L-111?
Locate the reset button on the outside of the garbage disposal. Push this in until it sticks, and then power on the device and use it. If the reset button won't stay in, you'll need to wait 10/15 minutes until the device has cooled down and try again.
How do you install the Waste King L-111?
The Waste King L 111 uses an EZ mount system. If you already have a garbage disposal and are replacing it, you should just be able to twist it right in. If not, you'll need to follow the use instructions and put a few fittings on the bottom of the sink before twisting it in. Then, attach the plug into a nearby outlet and switch it on.
---
Conclusion
The Waste King L 111 is a well-made disposal that's best suited for small homes. It won't be appropriate for busy kitchens or budding chefs who love to cook from scratch, but if you have a compact kitchen and just want access to a disposal, this is probably the one for you. It's affordable, durable, and reliable, and we really appreciate the simplicity of the disposal.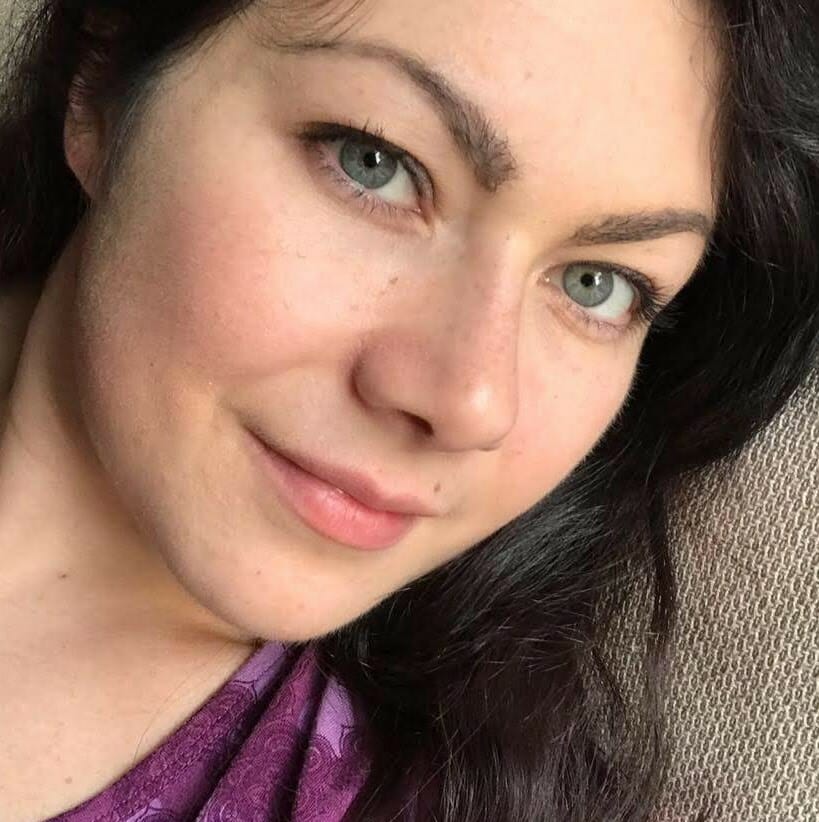 Holly Curell is the editor extraordinaire for Plumbing Lab. Having grown up in Michigan, Holly has spent time living in New York, Virginia, & currently North Carolina, where she lives with her husband & family. Holly loves DIY & has years of experience with at-home plumbing problems that arise from having 3 kids & living in colder climates. When she's not writing about her plumbing knowledge, Holly enjoys reading, hiking & relaxing with family.