Water heaters are needed in homes to provide hot water for cooking, cleaning, and bathing. With the right water heater, you can have a decade or more of evenly heated, problem-free hot water service. But which is the best water heater for your needs?
In this article, we take a look at some American Standard water heater reviews, and compare and justify the American Standard brand. By the end, you will know if you have found the brand (and maybe model) that will fit all of your hot water needs.
The American Standard brand is well known in many industries worldwide, including HVAC, appliances, and plumbing. Founded in 1875, the company grew, merged, and sold off various parts and divisions over its 92-year run.
Today, the brand is nothing more than a nameplate, and the plumbing and HVAC sides are owned wholly by Trane. Still, the American Standard name carries a lot of weight, and the dedication to value and detail is held within.
For water heaters, you will find tanked and tankless models with specialized divisions for commercial and residential applications. We will focus on the residential side and the various water heater types that come from it.
The Various Types Of American Standard Water Heaters
American Standard produces several of the more standard water heater types, including tanked and tankless options. Let's take a closer look at the variety you have to choose from.
American Standard tankless condensing water heaters aren't the main focus of the brand, but they still produce enough to get the job done. Unlike other brands that may not offer tankless options, American Standard has a couple of sizes and flow rate capacities to choose from.
With a range of 18,000 to 199,000 BTUs, you can provide enough on-demand hot water for a single room or an entire home. Each model is a condensing heater with a high flow rate and fast, even heating as needed and on-demand.
The electric models are split into two further groups depending on your needs. The most common are the larger, full-size whole-home models that range from 30 to 80 gallon capacities. The safety features are quite extensive and easy to use, including automatic thermostats and foam insulation.
The other option is a point-of-use (or POU) electric tank model. Made to be mounted under a sink, cabinet, or small closet, these models provide hot water to a single tap, line, or faucet.
Available in either liquid propane or natural gas, the gas-fueled models offer the largest selection and most versatile line from the brand. With the Low-NOx options in both gas forms, you will have ranges of 30 to 100 gallon tank sizes.
They also offer a smaller range of Ultra Low-NOx models that are natural gas only. These have more safety features, sensors, and a higher output, but come at a more premium price point.
Reasons To Buy American Standard
Aside from brand recognition and being backed by the now owner-company Trane, American Standard water heaters have a lot of reasons to choose their offerings. Here are the top reasons to consider American Standard for your next water heater purchase.
Based in California, the entire product line is manufactured and produced in the USA. With parts, assembly, and distribution all being US-based, you won't have to worry about shortages, misleading sales, or hard-to-find replacement parts.
American Standard, like many brands, knows that one size does not fit all. Therefore, no matter what type you go with (electric, gas, hybrid, etc.), you will have size options.
Size for water tanks refers to two measurements. The first is the full physical dimension of the unit. Some are large and need their own closet for installation, and others can install under a sink or in a cabinet.
The other size measurement is for tanked models and refers to the capacity of the tank (measured in gallons). For American Standard, the sizes here are more limited and come in 30, 40, or 50 gallons with a few options at 80 or 100 gallons, but not much in between.
Energy Star certification is a small process the manufacturers go through to prove that their products meet or exceed minimum federal standards for efficiency. Being Energy Star certified (or rated) means that you, as the consumer, can use the product and see savings on your energy bills compared to non-certified products.
Water heaters need a few safety features to remain viable in today's market. Electric models offer dry-fire protection, overheating and thermal shut-offs, and other preventative devices to help you stay in control and safe.
Gas-fueled models also offer these features with the addition of sensors for detecting gas leaks, overflow, and noxious fumes emissions. All of these features are found on American Standard water heaters, regardless of size or capacity.
All tanked models of American Standard water heaters come with a 6-year warranty. This is pretty common for mid-range models like American Standard. However, you can opt for a warranty extension that doubles the time up to 12 years of coverage. There is an additional cost for the upgrade, and certain criteria must be met, of course.
Tankless condenser models come with a 12-year warranty that cannot be extended. This is below the industry average of 15 years, though, but is still a lengthy and viable option for these popular models.
---
American Standards Best Features
Like most brands, American Standard has several features that make them stand out in the crowd and become more alluring to consumers. Here are the more important or prominent American Standard features.
As most of us know, water corrodes metal, and having a steel water tank doesn't make much sense for longevity purposes. However, if you line the inner steel tank with glass, the water won't be able to corrode as fast.
This is exactly what American Standard does. Each of their models is lined with glass and silica inside to keep the water away from the metal without reducing the heating capabilities of the elements.
Draining the tank is also critical to repairs and maintenance. Having a solid brass tank means the valve will always turn easily, won't corrode away, and can be operated smoothly at any time. Brass valves are common but aren't always found on water heaters, especially lower-end and mid-range models.
Temperature & Pressure Relief Valve
Temperature and pressure relief valves are safety features for overheating and overflow control. These valves are found on the overflow tube from the top of the tank and need to work effortlessly anytime you need them. The added safety and security of high-quality valves are found on American Standard models.
The dip tube is responsible for getting fresh, cold water into the tank and delivering it to the bottom. If the tube is low quality, cold water won't reach the bottom of the tank, resulting in uneven water heating.
With American Standard, you not only get durable and reliable drip tubes, but they produce a vortex-style outlet that keeps the bottom of the tank and the tube itself clean of debris, sediments, and deposits.
Aluminum / Magnesium Anode Rods
Instead of allowing water to corrode any metal it can find while in the tank, anode rods prevent tank deterioration. These rods are meant to degrade over time and be replaced. Most lower-end brands will use steel or stainless steel that corrode much faster and require constant maintenance.
With American Standard, you get either magnesium or aluminum rods that work better and last longer, reducing your water heater's care and maintenance needs.
Factory Installed Dielectric Hot & Cold Water Connection with Heat -Traps
When water is heated, that heat will attempt to dissipate anywhere it can. One of the most common areas of dissipation is through the water connections and valves. On these models, though, you will find heat traps on the connection tubes, tips, and valves to reduce heat transfer and keep your heated water hotter, longer.
Automatic Gas Valve-Thermostat
The automatic gas-valve thermostats mean you can set your temperature and forget it. The automatic valves will control the gas flow and heat with precision and to a degree of certainty that manual valves and inlets can't match.
---
American Standard Hot Water Heater Reviews
Unlike many brands, American Standard doesn't use product line names. Instead, they categorize their water heaters by fuel type (electric, gas, tankless). We will take a deep look at all of the types they offer, using this same categorization to avoid confusion.
Electric Tanked Water Heater

Models
One thing American Standard has always been known for is that they are "for the people." Meaning that they produce quality products without going overboard to keep their items affordable for just about everyone.
It is easy to think that all water heaters are alike, and for the most part, you would be correct. However, there are small things that brands can do to help or inhibit their product line. From the materials used in manufacturing to the availability of replacement parts, there is a fine line between premium and standard.
American Standard produces quality water heaters using high and medium quality parts where it matters most. They don't skimp on the glass lining, for example, but may reduce the quality of the foam insulation or use plastic drain connections.
In these instances, they can keep costs more affordable while still offering a higher than average quality water heater. This is part of the reason the brand does so well. For their electric models, they stick to a few basic capacities: either 30, 40, or 50 gallon tanks for the most part.
They offer them in standard, tallboy, or compact sizes, so your installation needs are met. However, you won't find many variations on the sizes and no "half-capacity" models here. Instead, you get the most common sizes with simple installation, low maintenance, and readily available replacement parts (covered in more detail below).
Without the use of premium parts, you don't get the premium pricing. What you do get, though, is an electric water heater that is durable, reliable, and backed by a warranty covering everything you need it to (except labor).
Electric

Tanked Water Heater Specs
| | |
| --- | --- |
| | |
| | |
| | |
| | Up to 80 Gallons Per Minute |
| | Heavy-gauge stainless steel and glass-lined tanks. |
| | Average US install costs are about $1000 |
| | Typical usages costs range between $38 and $46 per month |
| | Thermal and overflow protection, automatic shut-off, heat traps |
| | |
Gas Tanked

Water Heater Models
When dealing with gas fuelled water heaters, there are a few more concerns to think about.
Venting, for example, is a big issue that needs to be done correctly during install to ensure you don't trigger a shut-off sensor.
With American Standard, you have two venting options, atmospheric, which is a top vent found on most models, and power vented, which uses ducting and fans to remove the fumes.
Further, American Standard offers two types of gas fueled options, propane or natural gas.
Natural gas is the most common type and takes up the biggest portion of the models, with tank capacities following the same 30 - 50 gallon marker of the electric tanks. However, you also have larger capacity models that come in either 75 or 100-gallon capacities.
You will also find that there are Ultra Low-NOx water heaters available too. These also come in the 30 - 100 gallon sizes but only run on natural gas and not LP gas.
With these models, you get the same glass-lined tanks, heavy-duty stainless steel, and temperature control valves. However, because gas is involved, you also have sensors for fumes, NOx, gas leaks, and flames outside the unit.
With a push-button ignition, you don't need to use matches to relight the pilot light, either. With all the additional safety measures, you would think the price rises dramatically, but it does not.
The installation will cost more because of the added piping and gas lines, but the actual units are competitively priced. Like the electric models, they also offer a 6 or 12-year warranty.
Gas Tanked

Water Heater Specs
| | |
| --- | --- |
| | |
| | |
| | |
| | Up to 134 Gallons Per Minute |
| | Heavy-gauge stainless steel and glass-lined tanks. |
| | Average US install costs are about $1200 |
| | Typical usages costs range between $29 and $37 per month |
| | Thermal and overflow protection, automatic shut-off, heat traps, vapor sensors |
| | |
Tankless Water Heater Models
The tankless water heaters are also gas powered and come in only two sizes. However, both models feature high output capabilities and run on natural or LP gas.
With the tankless models, your biggest concern is installation location. The units weigh about 90 pounds and need to be installed correctly. It is highly recommended that you have these professionally installed. If you are a DIYer with the knowledge and tools, though, complete installation instructions are included.
The two models come in either 18000/18000 BTU or 19000/190000 BTU capacities. They offer you a 10 or 11 GPM flow-through rate and offer on-demand heating in seconds. The high-capacity burners keep a reserve of warm water in the piping and can even superheat for higher demand outputs when called on.
The unit itself is made from high-quality steel casting with a polyester coating for durability. Inside, you will find cold-rolled steel piping to prevent corrosion over time. The precision thermostat, LED interface, and wireless capabilities add to the feature list of an already impressive model.
The American Standard tankless models also have a standard 12-year warranty and a full host of safety features.
Tankless

Water Heater Specs
| | |
| --- | --- |
| | |
| | |
| | Up to 11 Gallons Per Minute |
| | |
| | Average US install costs are about $1400 |
| | Typical usages costs range between $17 and $24 per month |
| | Thermal and overflow protection, automatic shut-off, heat traps, gas sensors |
| | |
How Do They Compare Against Other Brands?
American Standard is a well-known brand in the plumbing and HVAC industries. But how do the water heaters on the market compare with other well-known brands? We look at Rheem and Bradford White to find out.
American Standard Vs Rheem
Rheem is another well-known brand in many different aspects of home life, including HVAC, plumbing, and electrical appliances. However, when it comes to the water heater side of the house, Rheem is best known as the leader in tankless models.
Rheem tankless water heaters may be the largest and most extensive brand of the models. Rheem is innovative and groundbreaking when it comes to future-proofing the company. With the tankless models, American Standard doesn't really compare, as they only offer 2 models.
On the tanked models, though, American Standard has a slight advantage. With more models and a more affordable pricing plan, the tanked models may be a better option. If you are looking for a tankless model, though, Rheem may be the brand you want to look at first.
American Standard Vs Bradford White
In the water heater game, one or two names rise above all others. One of those names is Bradford White. The Bradford White water heater is arguably the most premium and best in the business.
With full premium quality parts, construction, and global distribution, it is easy to see why they are one of the major leaders of the industry. Not only do you have a lot of various models, sizes, capacities, and power sources for the models, but you have a lot of control, too.
Wireless technologies, app control, and direct digital display panels on the higher-end models give you more control over your hot water than ever before. The Models from American Standard are not bad, but by comparison, are seen as low-end.
In reality, American Standard is considered mid-range and affordable, and this is where they get the most of their business. On the other hand, Bradford White caters to those that want the best of the best and offers a price (and warranty) that reflects that.
---
Buying American Standard Water Heaters
If you are wondering where to buy American Standard water heaters, there are a few places to consider. First, the American Standard website will list dealers and retailers that sell their equipment. However, navigation isn't the best when browsing the site, and it is easy to end up on the commercial side when you need to be in a residential.
Second, you can call your local contractor or plumber and have them order and deliver your water heater for you. If you don't have a contractor or plumber you depend on, we can help you find one through our partnership with Networx.
Beyond that, you can find American Standard water heaters (certain models) for sale on 3rd party sites like Amazon.
---
Installation Costs: What To Expect?
The installation costs will depend on a lot of variables and factors. For professional installation, which is the recommended install method, there are more variables to consider.
To start, you will have the materials cost of the unit itself, which changes based on the type, size, capacity, and where you buy. You also have labor fees, clean-up costs, and other installer fees that vary between each contractor.
It will also depend on where you are located in the country and down to what time of year you buy and install. On average, which is about all we can offer, tanked models will cost between $800 and $1100 to install professionally.
The installation cost is a little higher for tankless models, with an average of about $1200. If you do opt for a DIY install, you can save a bit on installation costs, but you will lose any labor warranty and can possibly void the unit warranty.
The best option is to find a professional that you can trust, and with that, we can help. Using the Networx app, you can enter your information and get up to 4 results from well-vetted, local professionals that can handle your installation needs.
American S

tandard's Recommended Maintenance Tips
Routine cleaning and maintenance of a water heater is something you may not consider very often. In most cases, the only time after install that you think about your water heater is if you stop receiving hot water.
Your American Standard owner's manual will offer troubleshooting and maintenance tips. If you have lost your manual or want a digital copy, you can find one for your model type on the American Standard Manuals website.
Inside, you will find a thorough and extensive troubleshooting list that will cover over a dozen various problems and all of their possible causes. Each issue is model and type dependent and has specific problems for that model, such as smelly water, insufficient hot water, and low or no water recovery.
The solution steps for replacing a thermocouple, testing pilot light issues, and thermostat problems are also all included.
---
What Kind of Warranty Do You Get?
With American Standard, the warranties are fairly straightforward, which is good news for consumers. All tanked models are covered for 6 years. Specific and eligible models will also have a buy-in option to double the coverage for 12 years.
Tanked models are covered for 12 years but are not eligible for extension. You can also discuss the warranty option with your installer or contractor. Many installers will also offer a labor warranty, which is the main aspect of the water heater warranty that is missing.
You can find the warranty details for each model type before you buy. All of the warranty details are downloadable by type and will show you which models can be extended.
---
Replacement parts for American Standard models are easily obtainable. You can browse the American Standard site or use the owner's manual for parts numbers using the exploded parts list views.
You will find the correct sizes and parts numbers for the water heater thermocouple, thermostat, anode rods, and vapor sensors (if equipped).
Armed with the part numbers or sizes, you can then browse your local home improvement stores, hardware stores, or online through sites like Amazon. Having the correct part numbers will ensure you get the part designed for your model.
People Also Ask (FAQs)
How long do American Standard water heaters last?
On average, you can expect an American Standard water heater to last 6 to 8 years. However, with proper care, regular maintenance, and minimal issues, a decade isn't uncommon territory.
How can I tell how old my American Standard water heater is?
American Standard uses a 10-digit serial number that includes the manufacture date. When looking at the serial number of your unit, the first two digits are the year of manufacture; the 2nd two digits are the week of the year the unit was made. So, for example, a serial number that begins 1032XXXXXX was manufactured during the 32nd week of 2010.
How do you adjust the American St

andard water heater temperature setting?
Each water heater has two thermostats, an upper one and a lower one. These two work in tandem to control the temperature on both halves of the tank.
To adjust the temperature, you will need to change both thermostats to the same setting. With the unit turned off, open the thermostat access panel and use a flat-head screwdriver and adjust the temperature up or down. Then, repeat the process with the other thermostat.
What's the American Standard customer service numb

er?
You can reach a live person during business hours (Monday – Friday 8:00 AM to 7:00 PM EST) by calling 1-855-815-0004.
---
Conclusion
American Standard water heaters, now owned and run by Trane, is a mid-range, mid-quality water heater brand that excels at customer service and reliable units. When installing these models, you will find that the cost is about average compared to similar brands.
While more premium brands have higher-end parts, American Standard is easily installed, simple to repair, and has readily available parts. With a better than average life expectancy and great heating, you won't regret the purchase.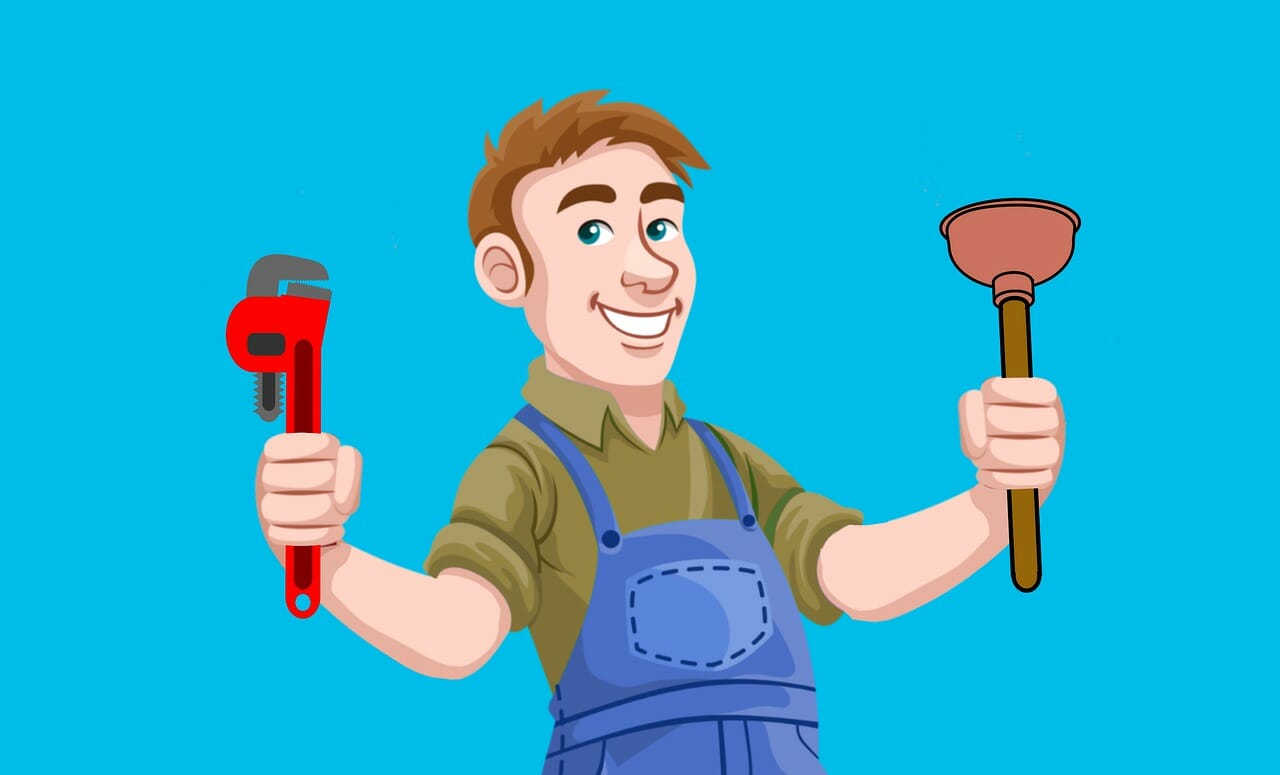 Josh enjoys researching, testing and diving into home improvement & DIY products. He has a passion for tools, learning new skills and fixing the everyday problems that arise around the house.