Maybe you've thought about installing a water filter to accommodate your whole house already but just haven't gotten around to doing it. Well, now is as good a time as any, and the Aquasana brand should be at the top of your list of considerations.
Aquasana has been a key player in the water filtration market for over 2 decades, manufacturing filters that work to reduce nearly 80 water contaminants that are found in the average home's tap water.
This company's commitment to staying at the forefront of the industry is obvious, especially when you look at the advanced technology behind the 6 best Aquasana water filters reviewed here.
Page Contents (Click Icon To Open/Close)
Aquasana Water Filters Compared
500K, 600K, 1 million gallons

Aquasana Shower Water Filter System

Aquasana Clean Water Machine

Aquasana OptimH2O Reverse Osmosis

RO & Claryum: 1 year, Remineralization: 6 months

Aquasana Rhino

EQ-Well-UV
Why Choose the Aquasana Brand?
You might be thinking to yourself, what makes Aquasana water filters any different than the other guys?
Quite a few things actually, and it all starts with their advanced filtration technology. But it's more than just that - here are a few of the main reasons to turn to Aquasana for cleaner water at home:
UV Sterilight Filtration
One of the things that makes Aquasana so popular is that this company is a leader in UV water purification.
According to one of their blog posts,
UV water filters are incredibly effective, as they eliminate up to 99.99% of microorganisms such as bacteria and viruses….Unlike some water filtration methods, UV water purification doesn't waste any water through the process and emits no by-products.
The Sterilight filters use a UV lamp to remove 99.9% of bacteria and viruses for safe, worry-free water throughout the entire home. The installation of this system is easy, and the UV light only needs to be replaced once every year.
Chlorine Reduction
Chlorine is the most common chemical used to treat water, and although it has amazing disinfectant properties, it can be extremely harmful to overall health and wellness. The good news is that Aquasana filters can remove tons of different contaminants, and chlorine is included on that list.
Lead & Mercury Reduction
At least four million households have children that are exposed to high levels of lead," says Aquasana, "and an estimated 63 million Americans have been exposed to lead in their tap water over the last decade alone.
The same problems also apply to other contaminants like mercury.
Once again, Aquasana has a solution. Reverse osmosis filtration is highly effective at removing lead and mercury. The NSF-certified Aquasana Reverse Osmosis System includes two additional steps to optimize the RO process. The company also manufactures the OptimH2O Whole House water filter that uses both ion-exchange and sub-micron filtration, which is extremely effective at filtering out lead.
Herbicide & Pesticide Reduction
Since pesticides and herbicides are in our food, they're bound to be in our water. Sadly, eating organic produce doesn't eliminate the risk of consuming pesticides since pesticides, herbicides, and even trace amounts of fertilizers are in our tap water.
The easiest way to protect yourself from these contaminants is with Aquasana's Claryum 3-Stage Max Flow for under the sink. This purification system filters out many of the pesticides that don't get removed by traditional municipal treatment.
Scale Control Media (SCM) Softening Technology
No one wants to shower with hard water. Not only can it reduce the effectiveness of soaps, but it can also leave your skin feeling dry and irritated. It can leave your hair looking lifeless, your skin looking lackluster, and you might even get out of the shower feeling dirtier than before.
Aquasana's Scale Control Media (SCM) technology ensures that this never happens. It uses your home's water flow to effectively inhibit scale build-up by transforming dissolved hard minerals into harmless, inactive microscopic crystal particles that are harmlessly passed through your water and down the drain.
SimplySoft Salt-Free Water Descaler
Aquasana isn't just concerned about protecting you, but also your home's plumbing system. Their Salt-Free Water Descaler protects internal pipes and plumbing from scale build-up without the use of harsh chemicals or salt.
Claryum Technology
Claryum selective filtration effectively reduces common tap water toxins such as herbicides, pesticides, cysts, asbestos, volatile organic chemicals (VOCs), pharmaceuticals, chlorine-resistant cysts like giardia and cryptosporidium. The best part of all, though, is that it does this while also retaining beneficial minerals like calcium, potassium, and magnesium.
Eco-Friendly
This company believes in making water that's better for people, but also better for the environment.
All our water filter components are engineered for minimal waste including our reusable outer filter casings and filter cartridges made of recyclable parts and compostable materials. In addition, filtered drinking water and Aquasana reusable glass water bottles are a smart choice to reduce plastic bottle waste in landfills.
---
6 Best Aquasana Water Filters Reviewed
1. Aquasana EQ-1000
Best Whole House Water Filter
| | |
| --- | --- |
| | |
| | |
| | 500K, 600K, or 1 million gallons |
| | |
| | |
In the past, it was common to install a filtration system for drinking water, but nowadays, more homeowners choose whole house filters instead. One of the best whole house water filters on the market is Aquasana's EQ-1000, which works to deliver clean, fresh water from every tap in your home. This filter removes 97% of chlorine, 99. 9% of viruses and bacteria and reduces harmful contaminants like lead, mercury, herbicides, pesticides, VOCs, and more.
Most Aquasana whole house water filter reviews agree that this is one of the most cost-effective ways to enjoy the cleanest water at home. The initial price is high, especially if you opt for the filtration system that includes conditioning and UV technology, but you get clean water for less than $0.01 per gallon. Compared to other brands, that's about half the cost.
There are a few different EQ-1000 water systems to choose from. There's the filter-only, which comes with either a 6 or 10-year lifespan. There's also an option to add in a water conditioner, which helps solve the annoying problems caused by scale build-up without detracting from the healthy contents of your water.
You can also add in UV technology, which maximizes contaminant reduction even further and comes with either a 5, 6, or 10-year filter lifespan. If your home suffers from overly soft water, you might be better off with the whole house Simply Soft system that's specifically for treating hard water problems.
Aside from the high initial cost, the main complaint is that it might affect your home's water flow rate. This isn't always the case, but if installed incorrectly, it's definitely a possibility. The other thing to keep in mind is that you'll only get the maximum warranty coverage if you have a professional install this system.
---
2. Aquasana AQ-5300+.55
Best Aquasana Under Sink Water Filter
If you don't want to break the bank with a whole house filter, it's time to start browsing under sink filtration systems, like the AQ-5300+.55 by Aquasana. Although it only filters the tap water in one sink, it's a top performer. It removes up to 99% of 77 contaminants while leaving healthy minerals, taking out the bad but leaving the good.
This 3-Stage Max Flow filter specializes in removing heavy metals like lead and mercury, chlorine-resistant cysts like giardia and cryptosporidium, organic chemicals like herbicides, pesticides, and VOCs, pharmaceuticals like estrone and ibuprofen, and more. One study found that an under-sink filter like this one filters out 15 times more contaminants than the leading filter pitcher.
The high flow rate of this system means that your faucet's flow won't be affected since it can filter up to ½ gallon of water every minute. The filter should be replaced every 800 gallons, which for most homeowners is every 6 months. Replacing the filter is easy - just twist off the old one and twist the new one into place.
---
3. Aquasana Shower Water Filter System
Best Aquasana Shower Water Filter
Showering with filtered water might be the best thing you ever did for your skin and hair. The Aquasana Shower Water Filter System ensures that you only shower with the cleanest, most pristine water. It uses a coconut shell carbon filter and copper-zinc mix to significantly minimize chlorine, lead, mercury, iron, hydrogen sulfide, pesticides, herbicides, and other volatile organic compounds.
Don't be surprised if your hair is immediately shinier and your skin becomes instantly softer after bathing under this showerhead. The even bigger benefit is that you'll breathe easiest while you shower since it removes chlorine and other breathable chemicals from your shower steam for better quality air overall.
This showerhead has a 10,000-gallon lifespan, so you should be able to go 6 months before you need to replace the filter. It filters over 90% of the chlorine in your home's water, making it a must for the kids' bathroom, and the 5-ft hose and detachable head makes this a great choice for washing pets. Besides the powerful filtration, the best part of all is that you can customize your shower experience with multiple massage settings.
---
4. Aquasana Clean Water Machine
Best Countertop Water Filter
If you're looking for easy access to drinking water, the Aquasana Clean Water Machine countertop filter will serve you well. This filter gives you instant access to healthy water available at the touch of a button, and the 1/2 gallon per minute dispensing means that you never have to wait around for too long as you fill up your glass or water bottle.
You can either buy this as in the pitcher or dispenser design, but either one you go with, you can count on the filter to last you 320 gallons. It uses power active filtration to force unfiltered water through an ultra-dense filter block. It operates at about 80 decibels, which is very loud compared to other models.
To be completely honest, there are better countertop water filters available, like the APEC Water Systems RO-CTOP and the AlcaPure Zero Installation Purifier. But in terms of the best countertop option from Aquasana, this is it. It's a good choice, especially in terms of filtering out contaminants for fresh-tasting water, but there have been some complaints about the value for the price.
---
5. Aquasana OptimH2O Reverse Osmosis
Best Reverse Osmosis Undersink Water Filter
| | |
| --- | --- |
| | |
| | RO & Claryum: 1 year, Remineralization: 6 months |
| | |
| | |
| | |
Aquasana OptimH2O Reverse Osmosis filtration system is another under-sink option, but it uses different filtration methods than the first under-sink filter we covered. With this filter, your water is purified through both reverse osmosis and Aquasana's Claryum Filtration to filter 95% of fluoride, 97% of Chlorine, and 99% of 86 other contaminants like lead, mercury, asbestos, pharmaceuticals and more.
Even though the filtration process removes healthy minerals from your water, this filter comes with remineralization technology to add these minerals back into your water. It removes 5 times more contaminants than other RO systems and has been tested and proven to provide you with cleaner drinking water than other reverse osmosis filters on the market.
Like all Aquasana models, replacing this unit's filters is simple with the twisting and locking design. Since there is an RO tank included, installation is a bit more complicated with this model than the other under-sink option, but it's still unnecessary to call a professional. The main complaint is that RO wastes more water than other filtration methods, but this is true of all RO systems (not just Aquasana).
---
6. Aquasana Rhino EQ-Well-UV
Best Whole House Well Water Filter
We started with a whole house water filter, so let's end these Aquasana reviews with another one. The Rhino EQ-Well-UV filtration system is an amazing choice if your home runs on well water. It's got a lot of the same features as the first whole house filter covered here, but the main difference is that this is a better choice for filtering common contaminants found in well water, especially heavy metals.
This high-performance well filter system removes 97% of chlorine, 99.9% of viruses and bacteria, and reduces harmful contaminants like lead, mercury, herbicides, pesticides, VOCs, and more. It does this through carbon and KDF filtration media combined with a UV purifier. There's also Scale Control Media (SCM) salt-free technology to maximize contaminant reduction while leaving in healthy minerals.
This specific system should last you about 5 years before needing a filter replacement (it has a 500K gallon capacity). Installation should be done by a professional, but maintenance is easy since no draining or back flushing is needed. The main complaint is that the pre and post-filters should be replaced every 3 months or so if you want the best flow rate.
---
The Aquasana Range Explained
Aquasana has a wide range of products available, including everything from whole-house high-capacity water filters to easy-installation showerhead filters.
Even if you're just looking for a clean drinking water solution while on the go, they carry a portable bottle filter that removes over 99% of bacteria, lead, chlorine, cryptosporidium, and giardia from any tap water.
To give you a better idea of the different filtration systems offered here, these are the main categories you'll find on the Aquasana online store:
---
Comparing with Similar Water Filter Brands
The first step in choosing a water filter is to actually know what's in your water. Every home's water is different, and this is something that Aquasana understands better than anyone. Unlike many other brands that focus on delivering one filtration system to all, Aquasana believes that water filtration needs to be customizable.
This is why their range of products is so extensive, and it's also why they use several different filtration methods to get the job done, like UV, RO, softening, salt descaling, Claryum, etc.
One of the most common comparisons is between Aquasana vs. Pelican. Although Pelican is a trusted brand that offers a variety of water treatment products, Aquasana has been around for longer and uses more advanced filtration technology.
Comparing Aquasana vs. Aquabliss is also common, especially for shower head filtration. Honestly, it's a bit of a toss-up between these two brands if you're looking for a new shower head filter - you really can't go wrong with either one. However, Aquasana showerheads are NSF certified, but the most popular Aquabliss shower filter is not.
---
Installing Aquasana Water Filters
Installing a new filtration system from Aquasana depends on the type of filter you're using.
Installing a whole house model has a completely different set of instructions than setting up a shower filter, so it's important that you read your specific model's user manual carefully and follow the provided Aquasana installation steps to a tee.
We won't go through all of the specific installation steps for each type of filter, but below you can find the manual for each one, which includes installations instructions and notes:
---
People Also Ask (FAQs)
What is Aquasana Water for Life?
Joining the Water for Life program at Aquasana means that you "get filters auto-delivered when they need to be replaced—plus receive 15% off the price of replacement filters and an extended warranty on your filtration system.
The no-contract Water for Life program makes filter replacements simple and cost-effective." In addition to discounted replacements, you get free shipping and extended warranty.
How often should I change my Aquasana filters?
Here's what the company has to say about replacing your filter for the entire home:
Identify which whole house system you have installed to determine how often to replace your main filter tank. Aquasana offers the following whole house systems with varying replacement schedules:
500,000 Gallon Well Water Rhino System: Main filter should be replaced every five years

600,000 Gallon Rhino Tank System: Main filter should be replaced every six years
1,000,000 Gallon Rhino System: Main filter should be replaced every ten years

OptimH2O Whole House System: Main filter should be replaced once a year
Which is better, bottled water or filtered water?
While much bottled water is of good quality, there are little or no regulations or means of ensuring bottled water quality… It is a self-policed industry for the most part. In contrast, the home water treatment industry is very heavily regulated. Manufacturers must do extensive testing and reporting to prove their products' effectiveness at providing quality water.
How long do Aquasana filters last?
It depends on the system you've chosen, but more specifically, its filtration capacity. Depending on its technology and size, every filter has a different capacity, measured in gallons. The largest capacity filter offered by Aquasana is the 1-million gallon Rhino System, which has a long lifespan of 10 years. In contrast, a small water bottle filter only has an 80-gallon capacity.
How do I get in contact with Aquasana customer service?
Whether you're looking for answers to Aquasana order tracking or you, have questions about your Aquasana water softener, contacting customer service can be done in a few different ways. The first is to fill out the contact form on the website (just click the link).
You'll need to provide your email, name, and reason for contacting. A customer service rep usually responds within 24 hours, but for immediate help, the other option is to call 855-982-3385.
How should I determine which type of water filter to buy?
In Aquasana's guide on how to choose a water filter, they say that
Choosing the best water filter ultimately comes down to what specific contaminants need to be filtered from your water, where you want to install your filter (or perhaps you don't want to install anything), and your budget.
Conclusion
The main thing to take away from these reviews on Aquasana is that this brand has a filtration solution for everyone.
It's up to you to know what's in your water first, then you can choose the Aquasana solution that's right for you and your water needs. If a whole-house filter is in your budget, the Aquasana EQ-1000 is our top pick.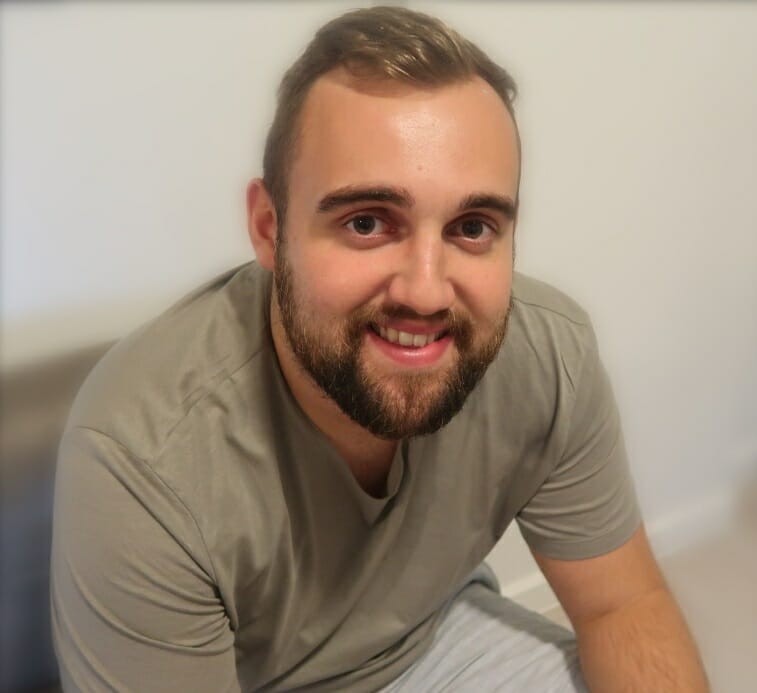 Matt is a freelance writer, English graduate, & keen traveler from the UK. As a specialist plumbing expert, he enjoys writing about everything there has to do with at-home plumbing products & related problems. When he isn't writing, he's usually drinking coffee or planning his next adventure. In his spare time, he also runs his own blog all about digital nomad life.