A necessary evil of owning a home is doing chores. From taking out the trash to wiping the surfaces, many little jobs make a house a home. One commonly disliked chore is washing the dishes; it can take a while, be dangerous, and damage your hands over time if you are not careful.
While it is a hard task, washing the dishes and your home is vital for disease prevention. The solution to these problems is either installing a top of the line dishwasher or picking up some dish washing gloves. With so many options to choose from, it is difficult to know which gloves are the best.
To make things easier, we have compiled a list of the best dish washing gloves out there.
True Blues

Small Blue Ultimate

Mr. Clean 243033 Bliss Premium

Familamb Silicone Gloves With Wash Scrubber

Clean Ones Pure Comfort Latex Free

Playtex Living Reusable Rubber

Mr. Clean, 243032 Bliss, Latex Free

Casabella Premium Water Stop
---
Benefits of Using Dishwashing Gloves
Dishwashing gloves are a vital part of your cleaning routine and benefit you and your dishes in a multitude of ways.
Using gloves stops natural harmful bacteria found on your skin from transferring to the dishes, prevents your skin and nails from becoming dry or damaged due to the detergent, and gives you a much better grip on the plates, avoiding potential injury.
Gloves also help your clothes stay dry; folding the cuffs of the gloves prevents your sleeves from soaking in water.
Not only that, but the classic yellow design is no longer the standard; there are plenty of designs and colors out there so you can stay stylish while taking care of your home.
These types of gloves can also be used for other household chores, like cleaning your toilet. However, we recommend having separate gloves for kitchen and bathroom use.
---
Types of Cleaning Gloves
Latex
Also known as rubber, latex is one of the most common materials in dishwashing glove manufacturing. Latex is a natural material that is cheap and biodegradable, making it easy to manufacture and cheap to purchase.
An incredibly durable material, latex's waterproof and chemical resistant properties make it perfect for use in making dishwashing gloves. That being said, many people are allergic to latex, and this material can crumble or fade away over time if not cared for correctly. Latex is not recommended for use with oils.
Nitrile
A synthetic rubber copolymer, nitrile is an alternative to latex. Nitrile is resistant to oil, solvents, and puncture or abrasion. Nitrile is often used in making medical examination gloves and cleaning products. While nitrile is a versatile material, it is not recommended for tasks involving ketones or certain organic solvents.
Vinyl
A fantastic alternative to latex, vinyl is a perfect choice for those with latex allergies. Vinyl is resistant to high temperatures, cracking, and certain chemicals. Vinyl is a non-pollutant and anti-static polyvinyl polymer, also known as PVC.
A tough and loose fitting style of dishwashing glove, it is a good option for anyone looking for a replacement. That being said, vinyl is not as durable as nitrile or latex, is prone to leakage, and is permeable to blood viruses.
---
Things To Consider When Buying Dishwashing Gloves
Size
When purchasing a set of dishwashing gloves, it is essential that they fit well. Too tight, and they will be difficult or impossible to get on, and your hands will not be able to breathe. Too loose, and they will let in water or fall off while you are cleaning.
When looking for a pair, check the product description or label to see if there is a size guide available. Dishwashing gloves are typically found in sizes small to extra large. Sometimes the size is shown in dimensions or inches, so it is best to measure your hand in advance.
To find your measurements, get a tape measure and wrap it around your knuckles and note the length. Next, measure the space between your fingers; if there is a 1-1.3cm difference between your size and the product's, another size may be needed.
Once you have the gloves in your hands, put them on, and make a fist with both hands to test the tightness. If you are having trouble finding a dishwashing glove in your size, you may need to contact a specialist glovemaker.
Non-Allergenic
If you have a latex allergy, it is essential always to check the product description or label and look at the list of materials. Due to the prevalence and severity of latex allergies, many products that contain no latex often write 'latex-free' on the label for your convenience.
Another good indicator for those with sensitive skin or allergies is if the label says that the gloves are BPA and Phthalate free. Vinyl is one of the best dish washing love materials for those with allergies, especially if they have a cotton lining or moisture wicking foam.
These features have been specifically designed to cater for those with allergies and sensitive skin.
Better, Non-Slip Grip
If you have trouble gripping your plates while you clean them, there are gloves designed to improve your grip. Non-Slip Grip dishwashing gloves often have ridges, patterns, bristles or anti-skid patches on the fingers and palms of each glove that are designed to help you hold onto the slippery dishes.
Bristled gloves have the added benefit of being a sponge and glove in one, making for a more convenient washing experience.
Coverage/Protection
There are a standard size and cuff length for dish washing gloves, but there are other styles of gloves that allow for more coverage or protection.
Different materials like nitrile and latex protect your hands from water damage, oils, and chemicals that can damage your skin, nails, and body over time.
Certain brands produce dish washing gloves that have an elbow or even shoulder-length cuff, so you have the ultimate level of protection from soaking yourself or having a reaction.
Types Of Material
In general, the three most common materials used in making dishwashing gloves are rubber, vinyl, and nitrile. To find out which material your gloves of choice are made from, check the product description or label for more information. Always check the material on a small patch of your skin before use and contact a physician if you do react.
Water Resistance
One of the primary purposes of dishwashing gloves alongside protection is water resistance. Water can damage your skin and nails in the long term, so using gloves of the right material for you is vital. Choosing a thick glove of nitrile or latex with an inner lining of cotton or foam is one way to ensure that your hands stay dry.
Inside Lining
Purchasing gloves with a lining provides an extra level of comfort and protection while washing dishes. Dishwashing glove lining is often made of cotton and other soft fabrics and sometimes has foam underneath for increased comfort.
When picking up some new dishwashing gloves, it is essential to check that they are breathable, the correct thickness for you, and to see if they have moisture wicking features if necessary.
Price
With so many features and styles to choose from, it is unsurprising that dishwashing gloves come in a wide price range. Dishwashing gloves are often priced between $5 and $80, but most quality pairs of gloves are in the $5-$30 range.
If you are unsure which one is right for you, checking online and in store for sales and recommendations can help a great deal.
---
7 Best Dishwashing Gloves on The Market
1. True Blues Small Blue Ultimate
Best dishwashing gloves
| | |
| --- | --- |
| | Small, medium, large, extra large |
| | |
| | |
| | |
| | |
| | |
Whether you are handling boiling water, sharp objects, or pans that only recently came out of the oven, True Blues Ultimate Household gloves have got your back. Their vinyl shell is durable, provides excellent protection, and is crack resistant.
The inner cotton lining is comfortable and makes the process of putting on and taking off the gloves as easy as pie. These Ultimate Household gloves come in a few colors, making it simple to find a pair that match your style. Unlike other brands, True Blues are light and latex-free, so allergy sufferers do not need to worry about reacting.
The only minor criticisms of this pair are the low aeration and the tendency for nails to dig slits into the tips when gripping dishes slowly. Getting such protection, style, and function in one package for the price is an absolute steal and why we rate these as the best dishwashing gloves.
"These are great gloves! I bought a pair about six months ago and they save my hands because they are comfortable enough that I actually USE them. The canvas lining keeps my hands cool and dry, and the exterior material protects my hands from the hot water I use when cleaning. They don't get all gritty/crumby feeling inside like all the other rubber gloves I've used (or bought and not used for that same reason) in grocery stores and similar. My mom tried mine and liked them so much, I am buying her a pair, too." - Janet from the Vermont Country Store site
---
2. Mr. Clean 243033 Bliss Premium
Best latex free dishwashing gloves
| | |
| --- | --- |
| | Small, medium, large, extra large |
| | |
| | |
| | |
| | |
| | |
The best latex free dishwashing gloves on the market, the Mr. Clean Bliss Premiums are an excellent alternative for allergy sufferers. These Mr. Clean Premiums fit well and are quite thick, allowing for great coverage and protection from water and high temperatures.
The cotton-like lining provides added comfort and makes dishwashing feel more luxurious. The bliss material is durable, tear-resistant, and waterproof enough to beat out the competition for weeks and months to come. With gloves like these, you can rest assured that your hands are safe from harsh chemicals and water damage.
The only real downsides of these gloves are their white color, which can stain over time if not cared for and the cuff is a little short for some people. With a wide range of sizes available for an affordable price, this is an excellent budget friendly and allergen-free choice for every shopper.
A Walmart shopper says, "I will not purchase any other kitchen glove. This is great for cleaning and doing dishes. Fits well and does not sweat inside the glove like others do."
---
3. Familamb Silicone Gloves with Wash Scrubber
Best silicone dishwashing gloves with scrubber
| | |
| --- | --- |
| | |
| | Blue, grey, purple, pink, green |
| | |
| | |
| | |
| | |
If you are looking to get a little more bang for your buck, look no further than these Familamb Silicone gloves that come complete with a scrubber feature. These magic gloves will make cleaning dishes a breeze since they are mostly a sponge and a pair of gloves at once.
The bristles on the palms and fingers also help you grip your dishes or deal with stubborn chores elsewhere in your home. There is a hanging hole at the wrist of each glove, making drying and storing these gloves a simple task. As these are silicone dishwashing gloves, they are perfect for allergy sufferers as they are latex-free.
One of the few downsides to these gloves is the fact that they only come in one size and the cuff is quite short on some people, making them not suitable for everyone. However, getting a high-quality two-in-one item in a range of beautiful colors for only a great price is a fantastic bargain.
---
4. Clean Ones Pure Comfort Latex Free
Best vinyl dishwashing gloves
Another excellent latex-free choice, these Clean Ones Pure Comfort vinyl gloves are wonderful dishwashing companions. Completely BPA and Phthalate free, these cute pink gloves make sure that you are entirely protected from chemicals and water.
The comfortable absorbent lining allows your skin to aerate and wicks moisture for added comfort. Pure Comforts also have a swirled grip embossed on the palms and finger to increase grip on wet dishes to help avoid accidents.
The vinyl shell of these gloves is 22mm thick, which makes them some of the thickest gloves on the market and one of the best for protection and coverage. With a wide range of sizes to choose from, this convenient multipack is essential for every home.
At such an affordable price, it is hard to say no to these Clean Ones Pure Comfort vinyl dishwashing gloves.
One customer on eBay had this to say;
'I ALWAYS wear these types of gloves when cleaning my home and/or washing dishes. I have done this for many years, so I have purchased practically every brand available.'
---
5. Playtex Living Reusable Rubber
Best rubber gloves for dishwashing
| | |
| --- | --- |
| | |
| | Purple, red, blue, pink, green |
| | |
| | |
| | |
| | |
Playtex Living Reusable Rubber cleaning gloves are the best rubber gloves for dishwashing that we could find. Available in a multipack and a variety of sizes, these convenient gloves also have self-cleaning properties that prevent bacteria and mildew from accumulating.
The textured palm and fingertips are perfect for helping you grip slippery dishes and utensils, and the rubber is an excellent defense against heat and moisture. With four different colors and three sizes to choose from, there is bound to be the perfect fit for you in these rubber dishwashing gloves.
Rubber also does not stick to the skin, making these gloves easy to put on and remove whenever you need, and the long cuff gives the ultimate coverage. One thing that customers have noted is an odd smell on opening the gloves and that the sizes can run a little small; it may be necessary to go up a size.
To see what the fuss is about, see this customer review;
'I have purchased Playtex living gloves for years, and won't buy any other brand. They fit perfectly and last for a long time…'
---
6. Mr. Clean, 243032 Bliss, Latex Free
Best cotton lined dishwashing gloves
| | |
| --- | --- |
| | Small, medium, large, extra large |
| | |
| | |
| | |
| | |
| | |
Similar to the previous Mr. Clean Bliss dishwashing gloves, these latex-free dishwashing gloves are an excellent addition to your cleaning arsenal. These gloves are comfortable, stylish, and offer excellent protection from hot water and sharp utensils.
The soft cotton lining gives an added layer of comfort and is as flexible as the outer shell. As with the earlier entry, these white gloves can stain over time and run a little narrow so that another size may be necessary. For the low price, you cannot go wrong with Mr. Clean Bliss.
---
7. Casabella Premium Water Stop
Best long heavy-duty dishwashing gloves
If you are looking to make a statement with some high-quality gloves, look no further than the Casabella Premium Water Stop gloves. Unlike other entries on this list, these gloves are long dishwashing gloves that reach to your elbows for maximum coverage.
The gloves are also thick and durable enough to resist anything that you throw at them. The inner lining is breathable and comfortable, which is perfect when doing dishes for a long time.
One dividing aspect of these gloves is their scent; they have been infused with a vanilla perfume which can be off-putting for some customers, and the extended cuffs mean that they can be hard to put on.
Nevertheless, for the price, these are a fantastic choice for those who need a little more security and coverage. Some customers have noted that there are two versions of these gloves and one is superior, so check which one you receive.
One customer had this to say;
'I love these gloves! They last far longer than Playtex gloves and the other brands. I do a lot of cleaning with soap and stain removers and bleach, so I need good gloves. I buy six at a time, so I never run out.'
---
People with Latex Allergies
Ranging from light to severe, latex allergies are not to be taken lightly. Common symptoms include itchy eyes, sneezing, runny nose, itchy rash, and, at its worst, anaphylaxis. Symptoms usually occur on contact but can be delayed in some cases.
Unfortunately, there is no cure for latex allergies at the moment, but it has been observed to be common in those that have hayfever or those who use latex regularly. If you are looking for a latex-free product, gloves made from nitrile or vinyl are good options.
Most products without latex advertise themselves as being latex-free but always check the product description or label for more details.
---
Eliminating The Rubber Glove Smell
After using a set of dishwashing gloves for an extended period, it is common for the gloves to develop a particularly unpleasant odor. This odor is due to a build-up of bacteria that create a smell as they multiply.
Some brands create dishwashing gloves that either has an absorbent lining or self-cleaning properties. Others have a perfume to improve the scent or are designed to be odor free.
If your gloves are emitting a specific unpleasant smell, there are multiple ways to fix the issue. First, try cleaning them following the steps in the section below. If the odor remains after cleaning and drying the gloves out, turn the gloves inside out and wash them with soap and water or sprinkle them with baking soda or deodorant.
---
How To Sanitize Dishwashing Gloves
To prevent bacteria build-up and unpleasant smells, it is recommended that you clean your dishwashing gloves after every use. Some dishwashing gloves can be cleaned in the washing machine and will give details on the label. If you own gloves that can only be washed by hand, there are a few ways that they can be cleaned.
One method is to spray antibacterial spray on the outside and work the spray into the glove with a toothbrush before repeating on the inside. Another method is spraying the gloves with water after each use and wiping it down with a towel.
The final way is to sprinkle the gloves with baking soda or deodorant and hang upside down. Make sure to always keep your gloves out of direct sunlight.
---
People also ask (FAQs)
Are nitrile gloves safe for washing the dishes?
Nitrile gloves are usually safe for washing dishes. However, if you are unsure of their use or suitability, it is recommended to check the product description or label to make sure.
How do you clean rubber dishwashing gloves?
We have included multiple methods for cleaning your dishwashing gloves in the above section. It is recommended that you clean your gloves, hang them open, and keep them out of direct sunlight after every use for maximum longevity and cleanliness.
How long do dishwashing gloves last?
The longevity of a pair of dishwashing gloves is typically determined by their material, how often they are used, and how well taken care of they are. Latex gloves usually last around three years with quality care while nitrile gloves last for approximately five years with proper care.
As a rule, be careful when washing items, clean your gloves regularly, and take care of them to make them last as long as possible.
Is it bad to wash dishes without gloves?
It is not necessarily harmful to wash dishes without gloves. That being said, washing dishes without gloves on is less sanitary, more dangerous, and increases the likelihood of dropping plates and causing injuries. For more information, please see the studies that we linked in the introduction.
How often do I need to replace my dishwashing gloves?
Theoretically, your dishwashing gloves can last for an extended period with proper care. However, sometimes the unexpected happens and the gloves become punctured or ripped. Typically, dishwashing gloves only need to be replaced if they have holes, become too small or big, or have an irremovable lousy smell.
Many people commonly change gloves every 1-12 months, depending on the circumstances.
---
Conclusion
Washing the dishes can feel like the worst task in the world, but the critical thing to remember is that it keeps you healthy and your home clean. There is a wide range of dishwashing gloves out there to suit your needs and make dishwashing less of a chore.
While many excellent dishwashing gloves exist, we would recommend the True Blues Small Blue Ultimate Household Gloves for the perfect washing companion.
If you're in the market for a dishwasher to do the work for you, let us recommend our guide to the quietest dishwashers.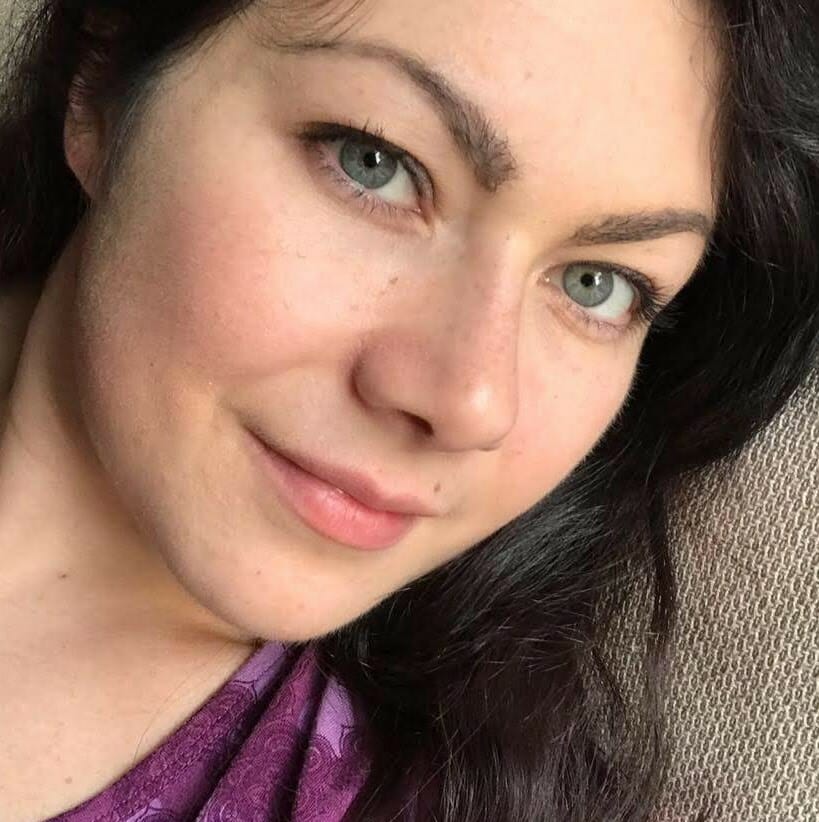 Holly Curell is the editor extraordinaire for Plumbing Lab. Having grown up in Michigan, Holly has spent time living in New York, Virginia, & currently North Carolina, where she lives with her husband & family. Holly loves DIY & has years of experience with at-home plumbing problems that arise from having 3 kids & living in colder climates. When she's not writing about her plumbing knowledge, Holly enjoys reading, hiking & relaxing with family.