Dishwashers are an essential part of every kitchen. Not only do they wash all the dirty dishes, saving users considerable manual labor, but they also come with a drying feature!
The main drawback of older dish washing units and models is that they can make you feel like you are in the middle of a construction site when turned on.
This is why newer, more advanced models come with noise reduction technology – with these, users can enjoy all the benefits of dish washing units, without having obnoxious noise levels!
We've reviewed multiple dishwashers to round up the best rated, quiet dishwashers available in the market today – these are not only quiet but also deliver maximum performance.
Low-Sound Level Dishwashers
The hallmark of superior quality dishwashers is that they operate in full capacity without making a lot of the noise that dishwashers are famous for.
The ear piercing noise is enough to wake people in the next room, scare pets into running away and hiding, and cause hearing problems for the young and elderly.
In stark contrast, quiet dishwashers give you a chance to keep your dishes clean without having to bear the noise.
These dishwashers are 'loaded' with advanced technologies that get the work done with considerably less power, water, and noise!
---
Understanding Decibel Ratings in Dishwashers
Modern, quiet dishwashers have a specific decibel rating, as manufacturers like to highlight how quiet their products are. Sadly, most customers are generally unaware, or misinformed, about the decibel ratings of dishwashers.
Decibels are the unit of measurement used for sound. Based on logarithmic values, decibels go up in the powers of ten, which means that a decibel rating that is 20% higher is not going to be 20% louder. To put it into context, 70 decibels is twice as loud as 60 decibels.
---
Buying Guide: Ultra-Quiet Dishwashers
Noise Level
Noise levels are a significant concern faced by customers when buying dishwashers. To combat this, modern dishwashers feature noise reduction technology that has significantly quietened the dish washing process. The best, quiet dishwashers feature decibel levels below the range of 50. Think of it like so: dishwashers with decibel levels higher than 50 are equivalent to a normal conversation.
Types
Different needs and kitchen styles require different types of dishwashers. The conventional style of dishwashers includes built-in dishwashers which come in various sizes. Then there are dishwasher drawers for more compact size requirements, which include single and double drawer dishwashers.
A rise in the RV lifestyle and apartment living has led to portable dishwashers gaining popularity as well. For smaller kitchens, countertop dishwashers are also available in the market.
Performance
What good is a dishwasher that doesn't clean the dishes?
Performance is a chief concern when analyzing the various dishwashers available today.
Modern dishwashers have advanced stain removal features which can remove even the most stubborn food stains.
Many users are also keen to know how many dishes the dishwasher can wash per cycle. Typically, a single load can contain anywhere between 10 to 20 plates, depending on the model. Also, since users prefer having their dishes dried as well as cleaned, a drying option is considered as a big plus.
Cycle Options & Cycle Time
Many dishwashers come equipped with the multiple cleaning cycle options, which may differ on the speed of the cleaning cycle, or the intensity of the cleaning cycle.
Choosing the right cycle option depends on whether you require your dishes to be cleaned quickly, or whether your problem revolves around removing stubborn stains.
Capacity (Place Settings)
The industry defines a place setting as consisting of a dinner plate, dessert plate, single glass, soup bowl, teacup with saucer, and an assortment of cutlery.
While households generally don't have soup bowls and saucers on the daily, place settings can give an idea of exactly how much you can fit in your dishwasher, and the ideal size for your family.
Size vs. Kitchen Space
The size of your kitchen directly impacts the ideal dishwasher model for you.
For small sized kitchens, the compact 18-inch sized dishwashers work best. Similarly, if you have ample room in your kitchen, you can also go for a full option, 24-inch standard dishwasher, which can accommodate more dishes.
Design
Unlike refrigerators or washing machines, dishwashers are not typically offered in strictly black, white or silver trims.
Users can also opt for custom cabinet panels to conceal the dishwasher.
Additionally, modern dishwashers feature multiple control panels which affect the overall style of your dishwasher – some models even come with pocket handles, which are a stylish alternative to traditional looking bar handles.
Smart Features
Advancing technology has afforded many intelligent features to be added to the dishwashers, which not only streamlines dish washing, but also augments their capabilities.
Features such as food disposers and spray jets are coupled with detergent and rinse aid dispensers, or bottle jets, to ensure spotless dishes and effective cleaning of tall cutlery items.
Energy Efficiency
ENERGY STAR® usually certifies energy saving dish washing units. These dishwashers use less power, and also consume less water.
According to the Appliance Standards Awareness Project, the newest dishwasher standards reduce energy use by 14%, and water use by 23%, compared to the previous generation of dishwashers.
Reliability, Maintenance & Installation
Dishwasher installation requires special plumbing and electrical support. However, subsequent maintenance is usually quite easy, with a few precautions in place, the unit only requires minimal maintenance.
Warranty & Price
Price is one of the most influential factors when deciding on the best dishwasher for a home or business. While there are many quiet dishwashers under $500, you need to pay higher than that to enjoy the most advanced ones. The best quiet dishwashers fall in the range of $900-$1,500.
The standard warranty period in the dishwasher industry is 12 months of limited warranty for manufacturing defects – more than enough for you to quickly test the unit.
---
6 best Quiet Dishwashers Reviewed
Here are the quietest dishwashers that we have come across in our reviews:
1. Bosch 800 Series
Bosch 800 Series Dishwasher
Bosch is a renowned brand in the dish washing industry, having carved its name as the pioneer of quiet dish washing machines. The 800 series is available in three color options: white, black, and stainless steel.
Equipped with modern pocket-style handles and front-facing touch controls, the Bosch 800 has a panel-ready design which does an excellent job of concealing the dishwasher.
The unit also performs exceptionally well with six different wash cycle options, including Heavy Auto, Eco, Normal, and Express. Bosch goes further by providing users with the opportunity to choose from 24-hour delays, with options such as half load, extra shine, and delicate, to name a few.
The heavy cycle cleans hard stains with ease, assuring a near-perfect cleanliness score. The 800 series also features AquaStop – a leak-prevention setup designed to detect leaks and shut down an operation automatically.
The hallmark feature of the 800 series, however, remains its advanced sound reduction technology. Creating a noise output of 39 dB, Bosch 800 is the quietest dishwasher model – quieter than libraries as they typically record noise levels of up to 40-dB.
With Bosch 800, you can also wash 16 place settings worth of dishes in one go!
"I love this machine! It's huge! The extra third rack for utensils creates so much room, I can hardly believe how much we can fit. Of course, there is a learning curve for loading but you get that with any new dishwasher. My glasses and silverware have never looked better, they look brand new. This machine is so quiet you will hardly know its on." - A customer from Lowe's
---
2. LG Electronics Top Control Tall Tub
Runner Up
| | |
| --- | --- |
| | |
| | |
| | |
| | |
| | |
| | 1-year parts and labor warranty |
LG's smart dishwasher (LDT7808ST) is the runner-up in our best, quiet dishwasher reviews. The unit comes with an elegant exterior, and users can choose between stainless steel, black stainless, or matte stainless.
The control panel is located at the very top of the unit, which completely covers the dishwasher once the door is closed. All the tines are adjustable, making it easier for users to fit in different dishes. The third rack is also height adjustable to make sure you can accommodate anything from tall glasses to small cups.
At just 42 dBA, this unit is one of the best rated, quiet dishwashers available in the market. With WIFI connectivity, users can be alerted when the cycle is complete – even if they are not in the kitchen!
LG's smart dishwasher also features four arm sprays, which ensure that no stain is left on the dishes. Two of the spray arms also swivel to ensure maximum cleanliness.
The dishwasher is loaded with features such as the inclusion of steam to help clean better, and a 'half-load' option to wash just the top or bottom rack. With 15 place settings capacity and auto cycle feature, this unit can also decide the wash cycle time on its own.
Over 400 5-Star reviews on the LG website speak for themselves, with one saying, "Love this dishwasher. It's so quiet. And I like the half drop top shelf instead of the full because it lets me still wash tall glasses at the same time as I'm washing large spatulas up top. Cleans extremely well, leaves dishes sparkling."
---
3. Samsung WaterWall
Samsung WaterWall Dishwasher
Best Samsung option
| | |
| --- | --- |
| | |
| | |
| | |
| | |
| | |
| | 1-year manufacturer warranty |
Samsung needs no introduction in the field of appliances. The WaterWall dishwasher is the latest in a long line of quality products that reaffirms Samsung as a leader in electronic home appliances. A simplistic design with top controls leaves you with a clean front, with only the indicator showing when the dishwasher is in use.
The light is required though because without it there is no way to ascertain if the dishwasher is working. With 38 dBA of recorded noise levels, the dishwasher is one of Samsung's quietest dishwashers on the market.
The interior is designed keeping user feasibility in mind; for example, all the tines on the lower rack are adjustable and fold easily to allow broad and irregularly shaped items to be placed in the dishwasher. Even the upper rack features two adjustable tines on the far extremes of the rack, along with being flexible to accommodate different heights.
"This dishwasher is not just appliance eye candy! We are so happy with how well it cleans, how quiet it is, the features (including additional dry time, sanitize option and the option to only wash the bottom rack!), as well as the functionality of the racks. They can be adjusted in various ways to accommodate what is being washed at the time. We love this dishwasher!" - Reviewer Jusigep via Samsung
With a capacity for 15 place settings, this unit has an automatic door function which opens after the end of each cycle to allow for air circulation and quicker drying. With multiple wash options, the unit can effectively scrape off tough stains, leaving behind clean, sparkling dishes. Five water nozzles ensure that all dishes are thoroughly cleaned.
The unit gets its name – WaterWall – because it has nozzles placed on a track that moves back and forth, instead of the usual placement on a spinning spiral.
---
4. GE Profile Smart
GE Profile Smart Dishwasher
Best Smart option
| | |
| --- | --- |
| | |
| | |
| | |
| | |
| | |
| | 1-year manufacturer warranty |
This luxurious machine from the American manufacturer GE is genuinely one of the quietest dishwashers that we have come across.
The dishwasher features a practical top control design with a fingerprint-resistant slate, and sturdy nylon body to resist smudges and marks. The top control also features a small display to let you know the current stage of the cycle.
The dishwasher is unique, as it features six different wash cycles and an adjustable upper rack for fitting in larger cutlery items. Having said this, the best feature of this dishwasher is its 140 water jets, which serve to maximum cleanliness and efficiency.
The unit also supports standard jets on the sides; bottle jets focused on the top rack and a reverse wash arm with 25 jets dedicated for washing off plates. Despite such detailed cleaning, the unit's ability to suppress noise is nothing short of amazing. At a peak noise level of 40 dBA, General Electric's smart dishwasher operates almost silently.
The Deep Clean Silverware Jets live up to their promise of keeping the silverware from sticking together while ensuring near-perfect cleaning of the dishes. The two principle racks are height adjustable, whereas the third rack is designed to be removable to ensure that users can also place larger cutlery items in the dishwasher.
With different temperature settings and WIFI connectivity, General Electric is one of the best smart dishwashers in the market.
One review on GE's website tells us, "I'm pretty particular when it comes to dishwashers, some might call me a connoisseur of sorts. This one is super sleek and really gets the job. Runs quieter than a ninja mouse."
---
5. GE Tall Tub
Best Budget Quiet Dishwasher
| | |
| --- | --- |
| | |
| | |
| | |
| | |
| | |
| | 1-year entire appliance warranty |
General Electric is one of the most trusted home appliances manufacturers in America – and this is demonstrated by a second appearance of the company in our quiet dishwasher reviews.
The tall tub dishwasher by General Electric is a sturdily built, nylon dish washing unit with a front control system. As one of the quietest dishwashers under $500, this is a highly affordable alternative to expensive units. This unit features a third rack that complements the primary two, so you can easily clean your entire cutlery collection in one go.
The cleaning mechanism of the dishwasher is supported by a three level, 600 series wash system, which enables deep cleaning due to three pressurized wash zones. Once the cleaning process finishes, the Dry Boost system kicks in to ensure that even hard-to-dry items are three times dryer than regular dry cycles.
Like the previous GE dishwasher unit, this unit also features dedicated silverware jets to ensure that you get table-ready silverware, right from the dishwasher.
The vast array of features also include automatic temperature control, self-cleaning filter, and a custom Piranha Hard Food Disposer to pulverize food particles, and prevent large particles from clogging the wash arms. The best feature of the General Electric Tall Tub Dishwasher is, of course, it sound reduction technology!
Despite packing in impressive features, the dishwasher manages to suppress noise to a maximum of 50 dBA. That's equivalent to holding a conversation at home, which, considering its price point, is impressive.
User Marley writes, "I love the bottle wash feature. With three athletes in the house I am constantly washing water bottles now the dishwasher does it for me. Quietly too!"
---
6. Fisher Paykel DoubleDraw
Best Integrated Quiet Dishwasher
| | |
| --- | --- |
| | |
| | |
| | |
| | |
| | |
| | Three years limited warranty on parts and labor |
The final dishwasher that made the cut as our quietest dishwashers' review is the Fisher Paykel's Double DishDrawer Dishwasher.
With a sleek stainless design, and independent drawer operation feature, this is the best integrated quiet dishwasher in our list.
The unit features a half-load independent drawer operation functionality, which allows users to clean dishes with different settings simultaneously. Placed at counter height, the drawers are easy to access, much like kitchen drawers.
Fisher Paykel's dishwasher includes a vast array of racking options. The cutlery basket can be adjusted to include various dishes and utensils, while the tines are foldable to accommodate bigger dishes such as pots.
Even the cup racks are designed to be height adjustable to support different shapes, including wine glasses. The control features of the dishwasher include a child lock for protection against unsafe tinkering by children, an electronic diagnostic indicator, and beeps to notify when a cycle ends.
The unit delivers a powerful cleaning performance, which is further aided by the dishwasher's built-in softener. The dishes come out spotless and dry, thanks to a fan assisted drying system. Despite incorporating a machine capable of cleaning 14 plate settings in one go, the truly unique aspect of this dish washing unit is its remarkably low noise level.
At just 44 dB of noise, you need to focus on the sound to properly hear it!
"This dishwasher is fantastic! I installed it myself, I'm a 41 yr old woman. Took about an hour. The directions were easy to understand. Have had it a couple weeks now. It's very quiet, and I love not feeling guilty running basically a half load in any other dishwasher. Got this as the only solution to my kitchen layout. I was unable to fully open the dishwasher door on standard dishwasher. This is perfect, and the drawers are able to open fully." - Verified purchaser Heather
---
What Makes a Dishwasher Quiet or Loud?
Until recently, it was assumed that all dishwashers are bound to create noise: the factors that influence the noise levels of a dishwasher are numerous and diverse.
The primary sources of noise in dishwashers are as follows:
Quiet dishwashers feature quieter pump systems, and design innovations, as well as added insulation around the machine to prevent noise from escaping.
---
Installation Of Built-in Quiet Dishwashers
Here are the steps for installing a built-in dishwasher:
---
Steps For Keeping Dishwashers Clean
Here are the steps to maintaining a clean dishwasher:
Unclog The Sprayer Arm Nozzles:


Remove the dish racks from the dishwasher so you can easily access the sprayer arm. Nozzles on the sprayer arms are likely to be clogged, so ensure that you check them. Toothpick or pipe cleaners make useful cleaning tools.

Clean The Drain:


Before cleaning out the drain, unplug the dishwasher. You even want to turn off the circuit breaker to be sure. Check if the tray around the drain slides, or is easily removable. Remove any debris that may have accumulated at the bottom of the unit.

Check Up On The Racks:


Inspect for any chips or repairs that you can find on the dishwasher racks. To cover up minor dents, you can use matching paint, or order it directly from the manufacturer. If the dishwasher racks are badly rusted, it's better to replace the rack entirely. Rusty racks can expose metal which can damage your cutlery.
---
People also Ask (FAQs)
How much will it cost to have a plumber install a built-in quiet dishwasher?
According to Angie's List, the average cost to install a built-in dishwasher ranges around $100-$300. The cost is dependent upon the difficulty of installation, size of the dishwasher, and the availability of suitable pipework and electrical work.
Dishwasher installation is a tricky process, which is why qualified plumbers are best suited to installing these units.
How long does it take to run a normal cycle?
While older dishwashers have average running cycles of 1 hour, new dishwashers feature longer running hours, while using less energy. It is normal for some dishwashers to run for up to 2 hours.
What's the best way to load a dishwasher?
The best way of loading a dishwasher, according to Consumer Reports, involves placing cups, glasses and small bowls in the top rack. Forks and spoons should be placed facing down, while knives should be placed with handles sticking up.
Plates and serving bowls, and other large items should be placed on the bottom shelf. Over-sized items should be placed towards the sides and back, so they don't block the water and detergent.
Which brand of dishwasher is the most reliable?
Many dishwasher brands are known for manufacturing reliable and long-lasting dishwasher units. Some of these names include Whirlpool, Bosch, LG, Samsung, and Kitchenaid.
---
Conclusion
In the quest to find out the top dishwasher in the "quietest" category, we reviewed multiple brands and models and analyzed them based on their noise levels, advanced features, reliability, and overall performance.
While these six models stand out above the rest, the Bosch 800 Series Pocket Handle Dishwasher proved to be the best model that we have come across. At just 39 dB, it is undoubtedly the best, most quiet dishwasher in the market today.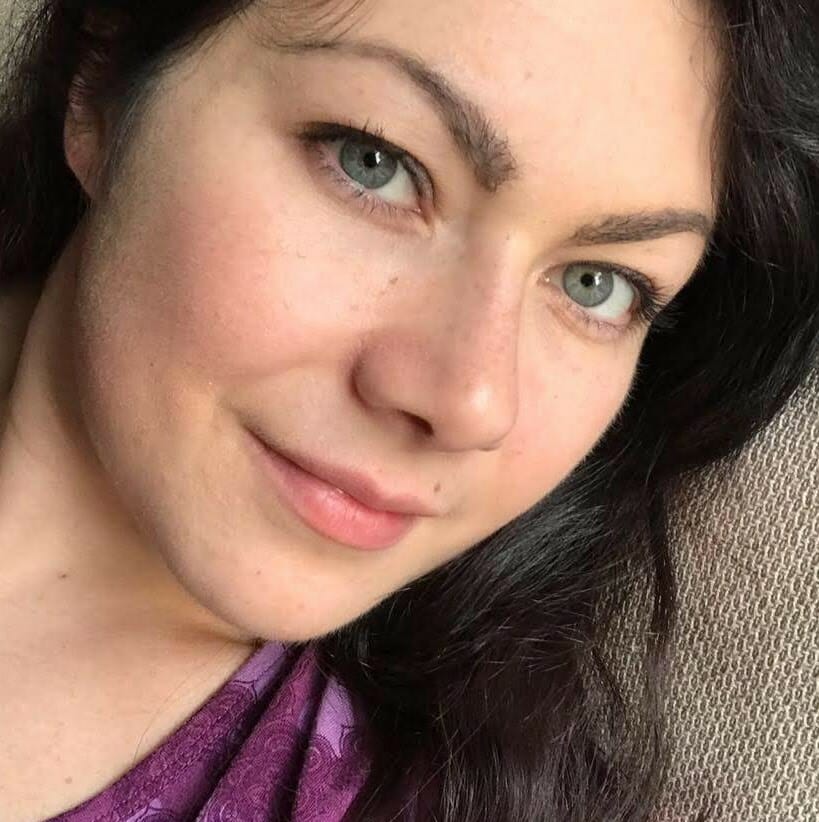 Holly Curell is the editor extraordinaire for Plumbing Lab. Having grown up in Michigan, Holly has spent time living in New York, Virginia, & currently North Carolina, where she lives with her husband & family. Holly loves DIY & has years of experience with at-home plumbing problems that arise from having 3 kids & living in colder climates. When she's not writing about her plumbing knowledge, Holly enjoys reading, hiking & relaxing with family.