Choosing a kitchen sink is an integral part of revamping, renovating, or creating a brand new kitchen. The size, shape, aesthetic, functionality, and details are crucial as they affect both the look and performance of your kitchen. Think of how often you use your kitchen sink.
The last thing you want is a sink which is too small, too shallow, ill-fitting, awkward or miss-matched, it will bug you and make your kitchen experiences a frustrating mess! Introducing farmhouse kitchen sinks...
We love farmhouse kitchen sinks, also known as apron-front sinks. They're large, deep, attractive, durable and versatile. For this reason, we've dedicated this article to all things farmhouse kitchen sink, complete with reviews of eight amazing apron-front/farmhouse sinks.
These large, apron-front sinks are great for everything from washing hoards of large dishes to bathing a baby (without the dishes...of course).
Here you'll learn about the materials, finishes, dimensions, drain systems, installation, noise insulation, and much more so you can choose the perfect farmhouse sink for your kitchen.
Page Contents (Click Icon To Open/Close)
Farmhouse Kitchen Sinks Compared
| | | | | | |
| --- | --- | --- | --- | --- | --- |
| | | | | | |
| | | | | | |
| | | | | | |
| | | | | | |
| | KOHLER Self-Trimming Sink | | | | |
| | | | | | |
| | | | | | |
| | | | | | |
Advantages of the Farmhouse Style
A farmhouse/apron-front kitchen sink is an excellent choice for your new or renovated kitchen. For one, it looks fantastic and can be a real "eye catcher" in your kitchen. There's a particular vintage, country-chic aesthetic farmhouse sinks can provide, especially with copper or creamy-colored fireclay materials.
But more than aesthetics, they are very functional for most people. They are enormous, spacious and offer more possibilities than a regular sink.
The advantages are:
You should consider a farmhouse or apron-front sink if you:
Consider!
Farmhouse sinks are generally very deep and broad, so if you have issues with bending down (i.e., back, neck or shoulder issues) consider the fact that the bottom of the sink is a lot further down than a regular sink.
---
Key Features of Farmhouse Kitchen Sinks
Material & Finish
The material is going to be the very first aspect you consider once you decide you want a farmhouse sink. The material will determine the look, the durability, the cost, and the maintenance/cleaning requirements of your new sink.
Common farmhouse kitchen sink materials are:
Possible finish options are:
Also, be aware of the compatibility with your faucet. Most farmhouse sinks do not have a hole for the faucet, so it needs to be installed behind the sink. It might need to be tacked into the wall or onto the strip of the bench behind the sink.
You might want to buy a new faucet to match your new sink material or find a sink material to match your existing faucet.
Dimensions and Cabinet Size (Capacity)
Of course, you have to consider the size of your existing cabinet or the cabinet you intend to customize from scratch for a new kitchen.
Farmhouse sinks do need a large base cabinet, and they take up a lot more room below the sink than traditional tubs, you can see this by merely looking at them.
This means you have to create short cupboard doors or chop your original ones. Some farmhouse sinks have shorter aprons (the front of the sink which meets up with your cabinet doors), this means you don't need to reduce the size of your cabinet doors as much if at all.
Consider the fact that your cabinet itself will support the farmhouse sink, unlike a traditional sink which is mostly supported by the benchtop as well as the cabinets. This is because the sink slips into a cutout in the bench and sits snugly on top of the cabinets below, reaching far down into the cabinet.
If you're starting your kitchen from scratch, you'll need to have your cabinets customized to accommodate the size, and support the weight of your farmhouse sink. If you're renovating, you'll have to have your existing cabinet either scrapped or remodeled to fit the new sink (if you're switching from traditional to farmhouse-style).
There are two main options for adding a farmhouse sink to your kitchen: add a top-mount sink which is raised above your counter once you slot it into the gap in the countertop. The other option is an undermount style which tucks under the benchtop. The countertop is a little above the top of the sink.
You can also install the sink so that it is flush with the countertop, creating one smooth surface. We think undermounted farmhouse sinks are great because you can swipe mess, water, and scraps into the sink without hitting any ridges (great for peeling spuds or clearing up mess from baking).
Depth & Number of Bowls
There are two important kinds of farmhouse kitchen sinks: single bowl and double bowl. Double bowl sinks are handy if you have a variety of tasks from cleaning large stock pots to washing up a coffee cup.
The double bowl can also be helpful if you like to put frozen meats in your sink to defrost but still want to be able to wash-up (defrosting meat in one container, washing up in the other!). The double sink is also handy for having a separate receptacle for a waste disposal unit (although you can install a waste disposal unit in a single sink).
A single bowl gives you maximum, undivided capacity.
The depth of the bowls is crucial because it indicates three main things:
Check out the depth of the sinks you have shortlisted, and if buying online, make sure you get out the measuring tape to get the full picture of what the depth is like "in person."
Drain Size, Location & System
The drain size and location is vital for several reasons. If the sinkhole is located in the center of the sink, then the plumbing below will take up room in the center of the cabinet. Whereas, if the sinkhole is rear set (toward the back of the sink), the plumbing can be tucked away more discreetly, leaving more room in the cabinet below.
Some drains are also "offset," which means they're set in the corner of the sink. This can be a little less functional if the sink isn't sloped because it means water and food residue has a long way to go to reach the sink and may need a nudge with a spoon to get there.
Gauge
When dealing with stainless steel, copper or cast iron farmhouse sinks, you must be aware of the gauge. The gauge refers to the thickness of the metal. 16 and 18 inch gauges are the two most common thicknesses, with 16 being the thicker of the two (the lower the number, the thicker the steel).
A sink made of thicker steel will be less likely to dent, especially if you're continually clunking heavy pots and pans around in your sink.
Noise Insulation
Because the bottom of the farmhouse kitchen sink is much further away from the faucet, the pressure of the falling water (especially when on full blast) can be noisy. This could be a drawback for you if you have sleeping kids or partners in the house which you don't want to wake, or you value quietness in your kitchen!
For this reason, some farmhouse sinks have been formulated with a sound-muffling pad under the base of the sink to absorb the sound. This deals with the sound of the water as well as the sound of the waste disposal if you have one.
The materials make a difference too. Fireclay will be less noisy than stainless steel, for example, as the material is thicker and denser.
Installation Type/Convenience
Installing your farmhouse kitchen sink is a crucial aspect to consider, especially if you're planning on doing it yourself. Unless you already have a farmhouse sink, you're going to need to adjust your benchtop and cabinet which will require some skill, precision, and tools.
You'll also need to add some supports into the base cabinet to take the weight of the benchtop. You need to be aware of the style of your farmhouse sink: top mounting or under mounting.
Top mounting is a little easier because it just drops down into the benchtop gap, but under mounted sinks need to be tucked in tight, and the visible raw edge of the bench needs to be dealt with as well. If you're super handy and confident about the installation, excellent!
If not? It's worth hiring a pro or a builder friend to do it for you. It'll save frustration, error, and money in the long run. Farmhouse sinks tend to be very heavy too, so keep that in mind and have a helper if you're going the DIY route.
Warranty
Make sure you're fully clued-up about the guarantee of your chosen farmhouse sink before you purchase it. Farmhouse sinks are often expensive and a little cumbersome to install, so you don't want to be stuck with a broken or faulty one with no support to fix it.
Read the fine print, so you're sure about what the warranty covers. For example, if you're buying a stainless steel farmhouse kitchen sink, check out what the warranty offers in terms of rusting or denting (it can happen!).
---
8 Best Farmhouse Kitchen Sinks Reviewed
1. Kraus 36 inch 60/40
The Kraus 36-inch Double Bowl Stainless Steel sink is a fantastic example of a farmhouse sink for lovers of stainless steel. The 16 gauge steel is thick, durable and resistant to dents and knocks.
This sink can be installed as an under-mounting, top-mounting, or flush sink.
We think the undermount is the most stylish aesthetic as well as a more practical design as it allows you to swish mess straight from the bench and into the sink, no ridges or raises to get caught on.
The double-bowl design means you have one super large sink for stock pots and bulky items (fits a 12-quart stockpot and 30 stacked plates), and a smaller sink for faster, smaller jobs (the size split is 60/40).
To muffle the sound of water pounding into the sink, The Kraus NoiseDefend feature has been used to absorb sound for a quiet sink operation. This is great for sleepy households with newborns or shift workers.
This sink comes with a few bonus extras: bottom grid (for protecting the bottom of your sink and allowing you to rinse utensils while they rest on the grid), basket strainer (for catching bits of food before they go down the drain), and a cutout template so you can measure your cabinet and bench.
This is an excellent choice if you prefer a deep sink, a double-bowl style, and a stainless steel finish. For even more stainless steel options, look here.
One happy Kraus customer writes, "I am very happy with our sink purchase. It is exactly what we were hoping it would be. Great quality, soundproofing, beautiful design, easy maintenance, a great addition to our industrial style kitchen. The accessories, especially the grate really protects the sink from scratches and looks great too. Would highly recommend this sink to anyone."
---
2. Kraus 30 inch
best farmhouse kitchen sink (single bowl)
| | |
| --- | --- |
| | |
| | |
| | |
| | |
| | 29.75 x 20.75 x 10 inches |
| | |
Here we have another model from Kraus, this time, a single bowl farmhouse kitchen sink in 16 gauge stainless steel. The bottom is reinforced with the Kraus NoiseDefend soundproofing so you can use your sink without disrupting the quiet of your home.
True to Kraus design, the bottom is gently sloped for thorough drainage (as opposed to water and muck remaining annoyingly on the bottom of the sink). The sink comes with a basket strainer and a stainless steel bottom grid to protect the bottom of the sink.
We think this is the ideal sink for anyone who wants the shine and clean look of sturdy stainless steel as well as a large, open sink with ample room for large stock pots and plenty of dishes to pile in all at once.
Also note that yes, you can have a waste disposal system with this sink. Ideal for a tidy, clean-lined undermount installation and a shiny silver apron as a feature in your kitchen.
As you can see, the aesthetic of the sink is stellar.
"Getting new countertops was exciting enough, but this Kraus stainless sink and matching pull down faucet are totally icing on the cake!This sink is so deep, if you're standing across the room, you don't even see what's hiding there. I added a small dishdrainer to the left side of the sink and it holds plenty of washed dishes and pans while leaving ample room to clean my biggest soup kettle, saute pan or 1/2 sheet pan. I'm a cook, so I spend a lot, I mean a LOT, of time at the sink. This Kraus stainless sink makes me happy to suds up and watch the birds while cleaning up. Thanks, Kraus!" - Lowe's reviewer Ideas2Art
---
3. ZUHNE Prato
Best farmhouse kitchen sink for the money
As far as high-quality stainless steel farmhouse kitchen sinks go, this one from Zuhne is pretty affordable. It's a large, single-bowl sink with an apron which curves outward in a smooth, satin finish stainless steel.
We love that this sink is made from super-hard, durable 16 gauge stainless steel which is mega resistant to rusting and denting. Like the Kraus models, this Zuhne farmhouse kitchen sink is noise-insulated (said to be 2.5 better than other noise muffling sink systems).
We also really love that this sink is easy to clean and scratch-resistant, great for busy families and prolific home cooks. The bottom is sloped, so the draining is thorough and clean. Speaking of the drain, the sinkhole is set to the back of the sink, meaning the plumbing below can be tucked toward the back of the cabinet, leaving more room for storage.
---
4. Sinkology Adams
best copper farmhouse kitchen sink
Now we change gears and check out a stunning copper farmhouse kitchen sink from Sinkology. This sink is undoubtedly a great choice if you want to create a focal point in your kitchen and want to make a style-focused choice. The copper gives an antique, luxurious aesthetic.
You can install this sink under or over your benchtop, giving different aesthetic and practical options. One thing to note is that copper sinks naturally have slightly more specific cleaning requirements than others, and need a regular protective coating and gentle washing.
The color and appearance of a copper sink will change over time, just as the patina develops. But we see this as a "pro" because it means your sink will be unique. Sinkology assures that their Adams copper sink will not turn green over time.
The sinkhole is located in the center of the sink, which does mean a little less room in the cabinet under the sink.
The large, single-bowl design is ideal for people who want maximum room and prefer one sink to two. This would make a great choice if your budget is reasonably generous, you want an eye-catching focal point in your kitchen, and you don't mind a little extra maintenance for the sake of style.
One 5-Star review on Wayfair.com says, "This is a fine looking sink! The copper is beautiful, and we get a lot of compliments on it. I think it's the showpiece of the kitchen. I love the large size. It really makes washing pots/pans easier."
---
5. KOHLER K-6488-0
Best cast iron farmhouse kitchen sink
| | |
| --- | --- |
| | |
| | |
| | |
| | |
| | L 35-1/2 x 9-5/8 x 21-9/16 inches |
| | |
Here we've got a cast iron farmhouse kitchen sink from Kohler. Immediately you will notice that this sink has a short apron as opposed to the large surface of other farmhouse sinks.
This is handy for you if you don't want to shorten your cabinet doors too much, or prefer a thinner apron. If your cabinets are a standard 36" inches, you won't have to trim at all, allowing you to install the sink straight in.
The bottom of the sink is sloped to help water and waste flow smoothly into the drain. The drain hole itself is offset so the plumbing below can be tucked away, making more room for storage in the cabinets.
Cast iron is a very hard-wearing material, and the enamel coating provides a clean, smooth surface and appearance. Do be aware that the enamel can scuff or mark.
"My wife loves this sink. We were remodeling our kitchen and she insisted on a farmhouse sink. This sink was perfect since it's a short apron and you don't have to modify you're cabinets. It is very heavy, but was easy to install. It fit perfectly level and didn't have to shim. The price was a little high, but seems built to last." - Roger, a Lowe's customer
---
6. Latoscana 33" Reversible
Best fireclay farmhouse kitchen sink
The Latoscana 33" Reversible model is the best fireclay farmhouse kitchen sinks for many reasons. For one, it's made in Italy from high-quality fireclay in a gorgeous white shade and a shiny finish. It's deep, wide and spacious, with one bowl to fill with your most massive dishes.
We love that this farmhouse sink is reversible. One side is flat and smooth, and the other is fluted to give you the option of a more stylized look. Fireclay is durable, scratch-resistant, and easy to keep clean.
You can install this sink below, above or flush with your countertop, (more options!). As far as high-quality fireclay goes, this sink is reasonably priced.
This review, (with photos) perfectly sums up the appeal and the requirements for this sink. "Honestly, this sink and my faucet are the centerpieces of my kitchen and my favorite part! Make sure it is installed with plenty of support because it is a pretty heavy sink."
---
7. Ruvati
Best white farmhouse kitchen sink
On a similar note to the Latoscana model above, we've got the Ruvati 33 x 30 inch Fireclay Reversible Single Bowl farmhouse sink in a fresh clean white color. The Italian fireclay has a smooth, shiny finish which won't scratch, chip or become discolored.
Like the model above, this is a reversible design with a smooth side and a fluted side. You can install the sink above, below or flush with your benchtop, and the drain hole is set in the center of the sink.
An excellent sink for you if you want a clean, white finish, a thick, robust fireclay construction, and different aesthetic and installation options. And yes, you can install a waste disposal with this unit.
---
8. Houzer PTG-4300
Best rated apron-front kitchen sink
The final product on our list is the best-rated apron-front kitchen sink from Houzer. This fireclay, single-bowl farmhouse sink comes in pristine white or biscuit and gives functionality and style to all kitchens. It's super large, so you can fill it with loads of big dishes quickly.

You can choose to mount this sink under, over or flush with your benchtop, and it comes with a strainer and a grid to protect the bottom of the sink.

We recommend this for you if you're after a large, deep, fireclay farmhouse sink with a center drain and versatile installation options. The nature of fireclay makes it easy to maintain and very durable. We're pretty impressed by the price too. It's rather modest for such high quality.
"Beautiful sink - I can't wait for it to be installed in my new kitchen. This sink does not disappoint!" - Walmart shopper CC
Farmhouse vs Standard Kitchen Sink
These are the key differences between a farmhouse and standard kitchen sinks:
Farmhouse sink: pros and cons
Positives
Negatives
---
Farmhouse Sink Pricing
The pricing for a farmhouse kitchen sink is varied, depending on the brand and material used. You can find some rather affordable stainless steel apron-front sinks for below $500, while some copper and fireclay sinks can reach past the $1000 or even $2000 mark.
You've also got to consider the fact that you'll likely have to remodel your cabinets and reposition your faucet and plumbing which will add extra costs. If you're renovating your kitchen anyway, then I think a farmhouse sink is worth the additional cost as these tend to look fantastic next to concrete benchtops.
However, if you need a new sink to replace an old traditional one but you're not remodeling the kitchen...you might be better off getting an affordable traditional sink to drop into your cabinet.
---
Base Cabinet for Your Farmhouse Sink
Because farmhouse sinks are supported by the cabinet below, you will have to install some wooden supports on the sides of your cabinets for the sink to sit on. This is important since most farmhouse sinks are very heavy (especially fireclay) and must be secured to ensure they don't tumble down and create a big, heavy (and dangerous) mess.
Unless your cabinets are already made for farmhouse sinks, you will have to alter them. You'll need to cut a hole into the bench to fit the sink, as well as creating more room on either side and shortening the cabinet doors (unless you choose a short apron).
Unless you're a skilled DIY-er, hiring a pro is the best way to go about this to ensure you get the best, the cleanest result possible.
---
Installing Apron Front Kitchen Sinks
---
Tips on Cleaning & Maintenance: Farmhouse Kitchen Sinks
The cleaning and maintenance requirements for your farmhouse kitchen sink are directly related to the material you have chosen.
Cleaning and maintaining fireclay:
Fireclay is not delicate by any means. You can put hot dishes into fireclay kitchen sinks without worrying about damage. You can also rest assured that your fireclay sink won't chip, scratch or stain. As long as you clean it whenever needed (if it's looking grubby), it will last for a long time.
Cleaning And Maintaining stainless steel:
Stainless steel needs a little more care than fireclay, as it can scratch easily.
Cleaning And Maintaining copper:
Copper naturally develops a patina over time but you can delay it a little bit by using copper-friendly maintenance products.
Cleaning porcelain/enamel coated cast iron:
Porcelain-coated sinks can be prone to scratching and discoloration, so you do need to keep on top of the cleaning process.
---
People Also Ask (FAQs)
How do I know if the sink will fit my cabinet?
It's more a question of making your cabinet accommodate the sink, especially if your cabinet has been designed for traditional sinks. You will likely have to cut down your cabinet doors, and perhaps create more room on both sides of the sink.
For fewer cabinetry adjustments, you could choose a farmhouse sink with a short apron. The best way to go is to accurately measure your sink and cabinetry, match the two up, and use the provided template (if the sink comes with one).
What's the difference between a 16 and 18 gauge?
The gauge refers to the thickness of the metal used for metal farmhouse sinks. The lower the number, the thicker the gauge. A 16 gauge sink is thicker than an 18 gauge sink, and a 14 gauge is thicker than a 16 gauge sink.
What's the difference between fireclay and porcelain?
Fireclay is more durable and is made of a specific type of clay found in a few areas of the world. The clay is blasted with incredibly high heat (about 2200 degrees!). It's less likely to chip and lasts longer than porcelain. It is non-porous so it doesn't hold odors or stains.
Porcelain is generally cheaper than fireclay. Porcelain sinks are often made from cast iron which has been coated with a porcelain glaze. The issue here is that the porcelain coating runs the risk of being chipped.
Does the noise from the water depend on the sink material thickness?
Not necessarily, but it can be a factor. The noise from the water depends on the material used, whether or not sound pads have been used, and yes, the thickness of the material. A sink made from thinner stainless steel or copper with no padding will be louder than a sink made from thick fireclay or stone.
Which farmhouse sink material is the best?
Different materials provide different benefits. Fireclay is the most popular because it is attractive, durable, and easy to maintain. Stainless steel is stylish, won't chip and durable as long as the gauge is at least 16 and gentle cleaning brushes are used.
Natural stone is also a popular choice, but it's generally more expensive as each piece is unique. Copper is a great aesthetic feature and is durable, but it's more complicated to clean and maintain. Cast iron coated with a porcelain coating is also a great choice as it's sturdy and looks great, but it can chip if bashed with heavy objects.
If we had to choose the best material, we would go for fireclay, followed by stainless steel at a very close second place.
Is there any difference between apron-front and farmhouse sinks?
No, they are the same thing just with different names. "Farmhouse" is more of a stylistic name, referring to the tradition of farmhouses having large, deep sinks.
"Apron-front" is more referential to the design and physical aspect of the sink having an "apron front," which is exposed and drops down into the cabinet. Different names, same sink!
---
Conclusion
We love farmhouse sinks for their functionality and impressive aesthetics. Our favorite is the Latoscana 33" Reversible Fireclay Farmhouse Kitchen Sink. It's versatile and can be installed under, over or flush with your bench, and it is reversible for two different styles. Fireclay is super durable and easy to clean, remaining fresh for decades.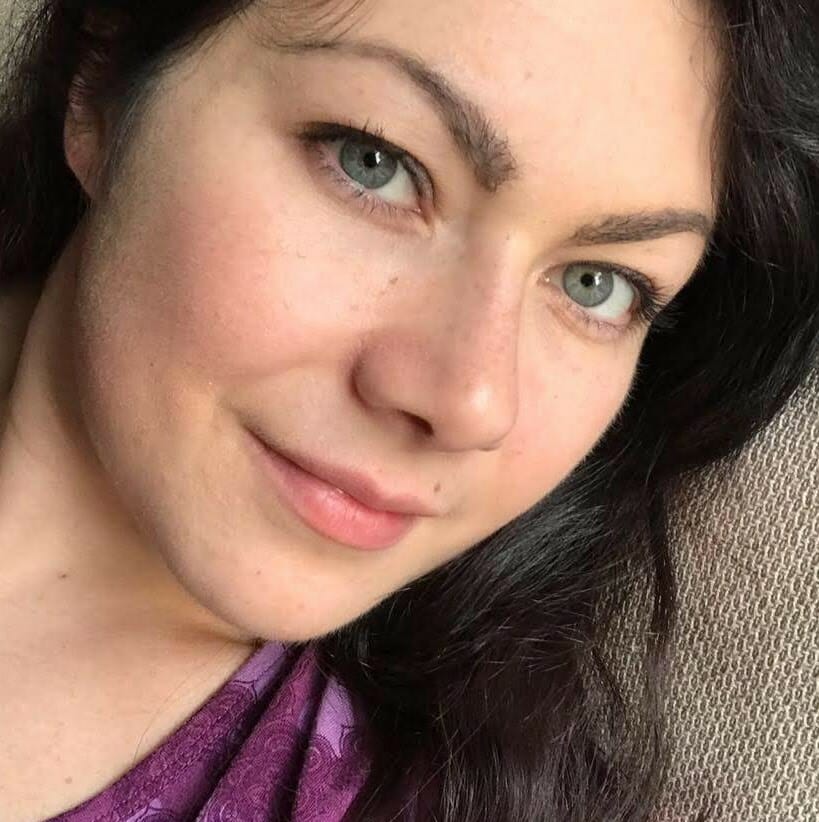 Holly Curell is the editor extraordinaire for Plumbing Lab. Having grown up in Michigan, Holly has spent time living in New York, Virginia, & currently North Carolina, where she lives with her husband & family. Holly loves DIY & has years of experience with at-home plumbing problems that arise from having 3 kids & living in colder climates. When she's not writing about her plumbing knowledge, Holly enjoys reading, hiking & relaxing with family.