Water heaters are an essential part of a home. Without them, we wouldn't have a supply of hot water to clean, cook, or bathe. When it comes to home water heaters, you aren't without options. There are more brands than you can list, each with an equally long list of water heater types.
This review looks at Rinnai tankless water heaters to give you insight into the brand, why a tankless option may be best for you and which Rinnai model will work best for your particular needs.
Page Contents (Click Icon To Open/Close)
All Rinnai Water Heaters Compared
| | | | | Uniform Energy Factor (UEF) | | |
| --- | --- | --- | --- | --- | --- | --- |
| | | | | | | |
| | | | | | | |
| | | | | | | |
| | | | | | | |
| | | | | | | |
| | | | | | | |
| | | | | | | |
---
Why Choose Rinnai
Besides never running out of hot water, having a Rinnai tankless water heater is energy efficient. Since their models don't use a pilot light, a storage tank, and they use efficient heating coils, you can save up to 40% on energy compared to a traditional water heater.
You may also be entitled to energy bill credits; Rinnai heaters don't have CO2 emissions which makes them eligible for tax credits.
Rinnai is the best selling tankless water heater brand in North America. They are also backed by professional service providers that can monitor your usage and efficiency, often solving problems before you know they exist.
---
Standard Features Of Rinnai Units
Below are some of the most prominent features that are standard to tankless water heaters and what they mean to you as the end user.
Flow Rate
The flow rate, in gallons per minute (GPM), is the measure of how much hot water is sent through the pipes ready to be used. The higher the GPM, the longer you can use hot water without noticing any changes in water temperature.
Standard storage tank heaters have a flow rate that falls between 4 GPM and 8 GPM. The Rinnai line of tankless units starts at 6.5 GPM. The larger models can reach a flow rate of 9.8 GPM.
Power Source
As we mentioned earlier, there are three primary power sources for tankless water heaters: electric, gas (both propane and natural gas) as well as hybrid. There is a solar option, as well.
Solar power uses the renewable energy of the sun to heat your water. These are generally larger units that cost more to install. However, they can save you thousands in energy costs over the long haul.
Electric heaters are the smallest units and are the fastest to heat, though they still have a lot of issues. These issues are the main reasons Rinnai doesn't manufacture them.
Electric units need a lot of energy to operate. On a national average, it costs twice as much to produce a BTU from electricity as it does from gas.
Gas powered units also have drawbacks, such as CO2 and Nitrogenous Oxide (NOx) emissions. However, with proper installation, these emissions can be vented appropriately or even virtually eliminated (known as LowNOx systems).
Heating Output
Most water heaters, whether storage tank or tankless, come set to have an output of 120 degrees Fahrenheit. During the installation of a Rinnai water heater, you can opt to have the output raised to a maximum of 140 degrees.
Each model will have a slightly different British Thermal Unit (BTU) rating. A BTU is a measure of how much energy is needed to raise the temperature of the water.
Rinnai uses several different BTU ratings for their water heaters. The range can be drastic falling between 150,000 and 199,000 BTUs.
Energy Efficiency
Rinnai only produces energy-efficient water heaters. There are two series within the tankless water heater division, High-Efficiency (condensing units) and Super High-Efficiency (non-condensing units).
Water heaters are Energy Star rated according to a UEF measurement. This is, as Energy Star states, a measurement of no more than one gallon of water per 4000 BTUs. To be "Energy Star" compliant, a gas-powered instant heat water heater must have a UEF of more than or equal to 0.87.
All Rinnai units fall within a range of 0.81 to 0.97 UEF.
Indoor or Outdoor Use
When installing a tankless water heater, you have options. One of the biggest to make is to have your unit installed inside the home or outside. Performance-wise, there isn't a difference. However, maintenance and upkeep will change drastically depending on your choice.
Indoor installations must have ventilation for the CO2 and NOx. Typically indoor units are mounted near the faucet it will service or in an attic space.
Outdoor units must be continuously checked to prevent freezing in cold weather. While the water heaters will have heat modes to help avoid frozen pipes, they won't always be able to keep up with plummeting temperatures. You will need to go outside to defrost and drain the units regularly.
Installation Costs
While it is well known that a tankless water heater will usually give you a tax credit (purchased before 2018), as well as saving you money on your energy bill, there are additional costs you need to consider. It is recommended that installation be done by a licensed professional.
The current price range for a professional plumber installation, according to Home Advisor, is $1948. This does not include the extras that may be needed. You will also need to pay for a vent kit, gas connector kit, as well as mounting hardware, piping, and insulation. The total you will average spend is about $100 for the kits and up to $10 per foot for piping and insulation.
You should also take into consideration where it will be mounted and if any structural changes need to be made, as well as removal and disposal of the old unit, if applicable.
Operational Costs
Gas powered tankless water heaters will save you on your energy costs in most cases. A natural gas-powered unit will cost less (about $200 per year) to operate than a propane powered unit ($350 per year).
Propane though is a higher burning gas and more efficient. Propane heaters can have a higher BTU rating than a natural gas powered unit. Propane also burns cleaner and doesn't need as much ventilation as a natural gas unit will.
Safety Features
There are a few safety features in place to help assure your comfort and peace of mind. For odors and ventilation, there are vent kits that are installed to remove these from the home. There are also alarms in case of a gas leak.
There are also shut down features in the event the water leaks, pipes freeze, or there is another malfunction. In short, every precaution has been taken to ensure that all safety measures meet or exceed national and federal guidelines.
Warranty
Rinnai is one of the most reliable tankless systems available today. Depending on the model that you purchase the warranty will cover the heat exchanger for either 10 or 12 years. The warranties also cover all other parts and accessories for 5 years.
If you have your Rinnai tankless installed by an approved vendor (you can find the list of local dealers here), the labor of installation is covered for a full year.
To see the complete warranty information for your model, or the model you are thinking of buying, see Rinnai's warranty page.
---
Unique Features of Rinnai Units
Rinnai has a few unique features that make their units stand out. Below is a list of the most important features and options.
---
7 Best Rinnai Tankless Water Heaters Reviewed
1. Rinnai RUC98iN
The RUC98iN model is from the RUC line and is a condensing model. It not only offers fast, hot water delivery but concentric or PVC venting options. If you have an existing PVC vent in place, it may be able to be reused.
The Rinnai RUC98iN is designed with a small stature for indoor installation. It isn't recommended to mount this particular water heater outdoors. If you are looking for an outdoor capable model, you can opt for the Rinnai RUC80iN. It offers indoor or outdoor installation as well as concentric or twin pipe venting.
The RUC98iN has a flow rate of 9.8 GPM, which will allow most average homes to run 3 to 5 water sources at once. If you have a busy household, continually doing laundry, have kids taking showers at all hours and running the dishwasher, the RUC98iN might be the best option for you.
As with most of the Rinnai models, the unit produces very low NOx emissions and is Energy Star rated. This means that your energy costs will decrease. With a UEF of 0.91, you can save up to $400 per year in most cases.
While some homes may find that the RUC series to be a bit much, there is less chance of needing a second unit to cover the entire house and a centrally located water heater with Circ-Logic enabled, your home won't have to worry about cold showers or running out of hot water ever again.
One customer on Lowe's website says this in their 5-star review. "We purchased our first home last year and it is an older home. We knew we were going to have to replace the existing water heater. We didn't hesitate to look into more efficient and quality products. We are so pleased with our decision to go tankless. Not only do we get to enjoy the endless supply of on demand hot water, the space it has saved in our already quaint house has helped."
---
2. Rinnai V65EN
The Rinnai V65EN model is designed for outdoor installation only. It is a natural gas powered unit that will withstand the harshest of elements. Venting is not an issue in most scenarios, as is the case with most outdoor installations.
The V series is not Energy Star compliant, but you will still save on your energy bill over a standard storage tank water heater. As with all Rinnai models (after 2006), the V65EN is compatible with the Control-R wireless module.
If you are looking for a natural gas V series but prefer to have an indoor mount, the Rinnai V65IN is the comparable option. They both have a UEF rating of 0.79, a max BTU of 150,000 and can each be set to 140 degrees if it is preferred.
The V series is the least expensive, and it won't offer the higher GPM or BTU rates that the R-Series models and Super High-Efficiency units have. However, because of the cost, you can pair them and still save money.
Having a second unit to provide the hot water in another part of the house will save you time, money, and wear and tear on the individual units.
The Rinnai V65EN is perfect for those with a smaller home, less need for constant hot water or anyone looking to outfit a trailer or RV. More of our favorite RV hot water heater options can be found here.
"We bought this on demand water heater for our home. It's was easy to install and heats our water within seconds. I would highly recommend this unit for anyone looking to have endless hot water." - Rinnai customer Mandy.
---
3. Rinnai V65IP
Continuing with the V series, the Rinnai V65IP is another alternative option. The main difference between the V65IN is that this model is propane powered instead of natural gas.
If you ever get confused, you can always refer to the model number. The letter(s) at the front represent the model line (in this case, the V-series). This is followed by the model number, and finally, the last two letters indicate if it is indoor mount (I) or External/Outdoor mount (E), this is followed by the gas power option; N for natural gas and P for propane.
Likewise, if you need a propane powered unit with Low NOx emissions, 150,000 BTU and a 6.6 GPM but want an outdoor mounting, the Rinnai V65EP may be the best model for you.
However, the V series model that is mounted indoors will give you a more reliable water supply. You can place multiple units in line for a relatively low cost that will boost production. It will also allow different parts of the home to run off of a separate unit so that more hot water sources can be run simultaneously.
All of the V-series models, the Rinnai V65IP included, are all non-condensing models and none of them are Energy Star rated.
Tony from Washington state tells us, "Purchased this tankless for a floor heat system in a house. The heater works great, I'm currently running 110 degree water out of it. The only downside I've experienced is it is noticebly louder than my higher end Rinnai 98."
---
4. Rinnai RL75IN
Rinnai RL75IN Tankless Hot Water Heater, 7.5...
Original Design: Tankless hot water heater's...
Never Run Out of Hot Water with this Compact...
Smart, Durable Design: Includes 12-, 5-, and...
Professional Installation Recommended: Visit...
Staying with the high-efficiency, non-condensing models, the Rinnai RL75IN is a step up from the V-series. This model is an indoor installation model that will have a higher UEF rating.
The 0.81 UEF is enough to meet Energy Star compatibility; however, like the V-series, it is not Energy Star rated because the other criteria are not met. What you will get over the V-series models is a higher GPM rate of 7.5. This will allow small and medium homes not to need a second unit.
You also get two other features that the previously reviewed models don't have. The RL75IN is Circ-Logic capable, which will increase the hot water supply so you won't run out using multiple hot water sources.
You also gain the ability to have home automation support with the mobile app and wireless or motion sensors. Finally, the purchase comes with isolation valves for quick access projects like flushing and winterizing.
As with the other models mentioned, if you are looking for external installation, the Rinnai RL75EN is the model you want to look for. Both the indoor and outdoor models have a max BTU of 180,000. Topped with the 7.5 GPM flow rate, the RL75IN (and EN) will provide a standard home with enough hot water to run up to 5 faucets at the same time.
---
5. Rinnai RLX94IN Luxury
The Rinnai RLX94IN is the top of the high-efficiency, non-condensing models available. This natural gas powered unit has a max BTU of 192,000. The luxury series has a few subtle other differences as well, over the RL series.
Besides the higher BTU, there is also a higher flow rate. Where the RL maxes out at 7.5 GPM, the RLX will give you a max flow rate of 9.8 GPM. While this may not seem like a huge deal at first, the higher flow rate, combined with more BTUs means a slightly elevated UEF score and more lasting hot water for your showers.
"Enjoy an endless supply of hot water with this high efficiency non-condensing Low Nox model natural gas tankless water heater from Rinnai. Only the size of a small suitcase, the RLX94iN is compact, easy-to-install, reliable and perfect for indoor locations. Rinnai products provide peace of mind with warranties that surpass the competition." - Rinnai
The UEF score alone still isn't enough to give the Energy Star rating. However, it will still save you, on average, about $200 per year over a standard storage tank water heater.
You will still get the home automation support as well as the wireless options, motion or push button sensors and remote operation, though. On top of that, the Luxury Series has a slightly smaller design to be more concealable and able to be installed in more spaces without the need for structural changes.
Of course, if you want an outdoor mount, the RLX line doesn't support this. The RLX95IN is the only model in the luxury series line up to date.
---
6. Rinnai RUR98IN Ultra
The Rinnai RUR98IN is the highest model line that Rinnai makes, short of a hybrid unit. This natural gas-powered machine has a maximum flow rate of 9.8 GPM and a max BTU rating of 199,000.
The super-high-efficiency model will be enough to power everything in your home all at once. Up to 7 hot water demands can be simultaneously met thanks to the Circulation 360 and included pump.
The top-tier model is also Energy Star rated and comes with a UEF score of 0.93. Not only that, but this high-end unit has every feature available from Rinnai. This will include the wireless communications and mobile app, smart home integration, including voice commands with Amazon Alexa devices.
If you are looking for a top of the line Rinnai hot water heater that will meet all the demands you can throw at it, this is it. They also come in all installation and power options.
If you are looking for a natural gas, outdoor mount system, then you are searching for the Rinnai RUR98EN. There are also propane-powered units available as well. These would be the Rinnai RUR98IP for indoor installation, and the Rinnai RUR98EP for outdoor installation.
This condensing technology unit will not only provide you with years of dedicated and reliable service, but it will also be easy to maintain, winterize, and use.
Over 400 5-star ratings on the Lowe's website speak to this product, with one saying, "These are wonderful units. Absolutely flawless in its operation and with no intervention on our part. I can't recommend it more. They are wonderful. I would never be without one again."
---
7. Rinnai RUCS65IN
Currently On Sale
Rinnai RUCS65IN Tankless Hot Water Heater,...
Endless Hot Water: Enjoy unlimited hot water...
Energy and Space Efficient: Space-saving...
Optimal Water Pressure: High-performance 6.5...
Multiple venting options available including...
The high-efficiency condensing line also has a luxury series. The Rinnai RUCS65IN offers you a sleek and stylish design in addition to simple mounting options that saves you money by limiting the features.
You will get a maximum BTU of 199,000 and a flow rate of 6.6. Even with the UEF rating of 0.90, the RUCS series is not Energy Star certified. Instead, you will save on your energy bill by enabling the Circ-Logic recirculation system.
This will help you get around having less GPM by reusing the water in a manner that keeps the hot water hot and moving.
The lack of home automation, wireless communications, and other higher-end features mean your initial costs are lower. While large homes can make use of the RUCS line-up, it is more designed for medium-sized homes with slightly moderate demand.
You will have the option to install multiple units if the demand is higher, though. If you are after a super high-efficiency model and don't want to break the bank with the top-tier options, the Rinnai RUCS65IN could be your answer.
The RUCS series is also indoor install only. However, there is a propane option if natural gas doesn't work for you. The model for propane users will be the Rinnai RUCD65IP.
---
Rinnai Water Heater Types
There are three main types of tankless water heaters: Electric tankless, Gas tankless, and the hybrid series.
Electric Tankless
Electric tankless water heaters are small units that produce hot water on demand. They do not store large amounts of water like a conventional water heater. Instead, water is heated at a rate of 2 to 5 gallons per minute, as needed.
Rinnai doesn't produce electric tankless units, however. If you are interested to know more, you can read this review of the best electric tankless water heaters.
Gas tankless
Rinnai tankless water heaters are generally gas powered, using either natural gas or propane. Each model has a UEF Energy Star rating of 0.81 to 0.93.
The UEF score is not an Energy Factor score. However, according to Energy Star, while UEF and EF "performance metrics are different, certification as ENERGY STAR by either method requires equivalent efficiency."
Gas tankless heaters are generally larger units than electric, though they can more readily be mounted indoors or out.
Hybrid Systems
A hybrid water heater system mixes a traditional water tank with a tankless heating element. By using a heat pump, water is heated while being moved from the tank to the demand faucet. The cost is generally higher than an electric or gas tankless option; however, they are much more efficient. Rinnai hubris water heaters are UEF rated up to 0.97.
If you have a high demand for hot water (laundry, showers and washing dishes, at the same time, for example), a hybrid heater may be the best option.
---
Comparisons With Other Brands
How does Rinnai stack up against the competition? Let's have a look at the most popular alternative brands and find out.
Rinnai Vs. Rheem
If you are contemplating a Rheem vs. Rinnai tankless water heater, it can be a tough decision. Both use gas as the power source, and both have unique features that make them more or less desirable to certain situations. However, when it comes to energy savings, the Rinnai models perform better.
Depending on model selection, the cost is virtually the same. Initial costs, labor, and installation will be the same with either model. Where Rheem excels is in the cold temperature limit, which is -30 degrees. Rheem also uses EZLink to connect two units to act as one.
While the choice can seem tough, in the long run, you will save more money and get a more reliable hot water service by going with a Rinnai.
Rinnai Vs. Navien
During a Navien vs. Rinnai tankless water heater review, you will find that the two options are quite different. Navien is a more simplistic design and offers a one-person installation kit. However, it will lack some of the features and technology that the Rinnai comes standard with.
You won't get wireless controls or cold line recirculation techniques, but you will get a durable and reliable tankless water heater.
If you are looking for simplistic and reliable, Navien could top your list. They also tout a higher GPM than Rinnai in every model. Higher capacity needs may want to look at Navien closer. However, if you have standard water supply needs and want to save money with energy costs, Rinnai is the way to go.
---
Installation of Rinnai Hot Water System
Installing a water heater of any kind, let alone a Rinnai tankless water heater installation should be done by a professional. Because of the nature of the installation, certain precautions need to be heeded.
Tankless water heaters have specific power requirements and the need for gas lines, water lines, and power to all operate together in a small space. Without the proper training, you can injure yourself, damage your home, or cause the water heater to malfunction.
If you do not wish to do this job yourself then we recommend getting a local plumber to do the job. You can find free quotes from your area by filling in the form below.
If you do decide to take it on as a DIY install, you should note that the 1-year labor warranty will be voided and if any malfunction is deemed because of the installation, the entire warranty may be voided.
If that doesn't change your mind and you are looking to save the potential $1000 to $3500 for a professional install, you can find out more about the procedure in this video.
---
Rinnai Water Heater Maintenance
Rinnai tankless water heater maintenance is simple enough to do by yourself, though Rinnai will tell you your professional installer or vendor should perform it. Before you start the maintenance, you should check with the installer to see if maintenance is a part of their installation contract.
There are two things you need to do to any Rinnai water heater. First, you should regularly check the in-line filter screen for debris or build up and clean it off. You also need to flush the system to prevent limescale build-up from occurring.
---
Where to Buy Rinnai Heaters?
Finding out where to purchase a Rinnai water heater is a simple process. You can always buy direct from their website, which will also help you find a local dealer to perform the installation. You can also purchase the tankless water heater through Amazon, which has a small benefit.
Purchases through Amazon, along with Amazon Home Services installation, will allow you to increase the 1-year labor warranty to 5 years.
If all else fails, you can find a local licensed plumber or plumbing contractor and order through them.
---
Using the Rinnai Warranty Effectively
Every Rinnai tankless water heater comes with a warranty. The heat exchanger is warrantied between 10 and 12 years, depending on the model. There is also a 5-year warranty on parts and accessories. Finally, they offer a one-year labor warranty to protect against defects or problems that arise because of the installation.
Currently, you can opt-in to the extended warranty coverage. To get this valuable extension, you will need to register your new tankless water heater within 30 days of purchase and have it installed by a professional.
To make a warranty claim, you must contact Rinnai through their website. You will need to have your water heater registered, or have proof of purchase in the form of a sales receipt.
To avoid voiding the warranty, you will need to ensure that the labor and installation were done by a licensed professional, that neglect is not a part of the claim and that regular maintenance has been performed. You can follow the guidelines in the Rinnai tankless water heater manual for steps on how to maintain the warranty.
---
Rinnai Replacement Parts
If you need to buy replacement parts, Amazon is the best place to look. Not only do they have the ventilation kits, service port valves and other Rinnai tankless water heater parts for sale, but they also have return policies and protections against the purchase that other vendors don't offer.
Amazon is also a preferred vendor for Rinnai, and as such, purchasing parts through Amazon won't void the warranty.
---
People Also Ask (FAQs)
What is the history of the Rinnai company?
Rinnai started in Japan by Hidejiro Naito and Kanekichi Hayashi in 1920, and they produced their first tankless water heater in 1921. In 1999, 78 years later, they sold the companies first tankless heater. After opening offices in Los Angeles, they soon moved to Georgia where the U.S. branch of the company is headquartered.
Does Rinnai make electric tankless water heaters?
No, Rinnai does not make electric tankless water heaters. As a company, they feel that the drawbacks to electric heaters (cost per BTU, energy draw, etc.) aren't worth the manufacturer's time or their customers' frustrations.
How long do Rinnai units last?
Rinnai tankless water heaters can last as long as twice that of a standard water heater, or 20 years. Other factors go into the longevity of the heater, such as water quality, rate of use and maintenance and upkeep of the unit.
How do I reset my hot water heater?
To reset the water heater, press the On/Off button twice, restore the hot water by opening a faucet to test. The system may need to be reset this way a few times before the water heater is actually reset. Note that there isn't a Rinnai tankless water heater reset button.
How do you flush or drain a Rinnai hot water heater unit?
Flushing a Rinnai tankless water heater system isn't complicated, but it can be time-consuming. To flush the system first shut the power off to the unit then close the hot and cold water shut off valves to the system.
Using the service valve, connect a hose and pump (pond pump and garden hose will work fine), and pump a flushing mix (about 4 gallons of white vinegar). Using a second service valve, connect a hose to empty into a bucket. Note: both the pump and drain hose should end in the same bucket.
Open the valves, turn on the pump, and let the system circulate. When it is complete, restore the unit as before, open the hot and cold water valves and rest the system.
How do you winterize a Rinnai unit?
To winterize your water heater (outdoor mounts), you close the inlet valves on the hot and cold lines, remove the service valve caps and then open the service valve handles. Once the freeze danger is over, reverse the steps to return to the standard method of installation.
How do I adjust the temperature on my system?
Rinnai tankless hot water heaters are shipped with a maximum temperature of 120 degrees. You can quickly change this to a maximum of 140 degrees by shutting off the power to the device, removing the front cover and locating the area with the dip switches.
Locate dip switch number 6 and flip it on. Restore the cover (and power) to the unit.
What is the price range of the products on our list?
For the models listed in this review, the Rinnai tankless water heater price range varies from $600 and $1800.
---
Conclusion
If you are looking for a gas powered tankless water heater, Rinnai is a leader in the game. With an extended warranty and durable units, your days of waiting for hot water, or running out too quickly, are over.
There is a Rinnai model suitable for virtually every home, and with your choice of natural gas or propane powered units, you are sure to find the model best suited for your needs.
The Rinnai RUR98iN Ultra Series is considered one of the best on the market, and with an impressive 9.8 GPM flow rate and small footprint, it is an excellent place to start, and end, your search.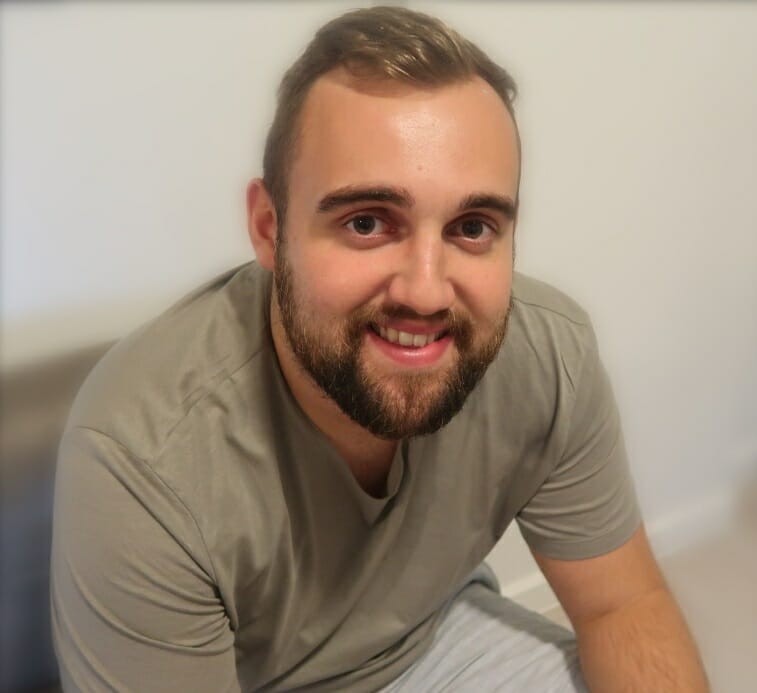 Matt is a freelance writer, English graduate, & keen traveler from the UK. As a specialist plumbing expert, he enjoys writing about everything there has to do with at-home plumbing products & related problems. When he isn't writing, he's usually drinking coffee or planning his next adventure. In his spare time, he also runs his own blog all about digital nomad life.