For most people, gas tankless units pay for themselves and then some. Energy Star reports that a tankless unit will save the average family $300 in the course of the unit's lifetime.
If your main concern is greenhouse gases, realize that if everyone in the USA used a tankless gas water heater, the prevented emissions are equivalent to those of 160,000 vehicles.
Page Contents (Click Icon To Open/Close)
Tankless Gas Water Heaters Compared
| | | | | | |
| --- | --- | --- | --- | --- | --- |
| | Rinnai RUC98iN Ultra Series | | | | |
| | | | | | |
| | Takagi T-K4-OS-NG Outdoor | | | | |
| | Takagi T-KJr2-IN-NG Indoor | | | | |
| | Rheem RTGH-95XLP Tankless 9.5 GPM | | | | |
| | | | | | |
| | Gasland BS158 6L Outdoor Portable | | | Max Raise 115⁰F; Min Raise 46⁰F; Max Temp 167⁰F | |
---
What are Gas-Powered Tankless Water Heaters?
Perhaps you have never even heard of tankless water heaters. Basically, a tankless water heater is an apparatus that instantaneously heats water as it flows through the unit. There is no perpetual heating of stored water as there is with hot water tanks.
These units can be divided into 2 categories—gas and electric. There are pros and cons to both, but what they have in common is on-demand heating that saves space, money, and energy.
Most users especially enjoy the fact that there is no tank that can run out of water, so you can keep drawing hot water as long as you want. However, you have to be sure you have gotten a unit powerful enough to meet your simultaneous hot water needs.
---
Advantages of Gas Type On-Demand Water Systems
---
Buyer's Guide: Gas Tankless Water Heater
Household Size
The buyer has to seriously consider his/her household size. You might find a good-quality unit at a great price, but if it is not powerful enough to produce enough hot water at once, it will be disappointing and counterproductive.
Naturally, households with more people inevitably demand more hot water. Be mindful of the amount of simultaneous hot water usage before you purchase a certain unit.
Indoor or Outdoor
A real perk of outdoor units is that they have almost no ventilation needs, and none of the attachments—whether water, gas, ventilation or exhaust—have to be strung through the inside of the house, except of-course the pipes taking the hot water to the sources. They often have special materials and coils to protect them from the weather and the elements.
However, a great thing about indoor units is that they can be installed close to the point of need so that hot water comes out almost instantly.
Fuel Type
Ultimately, your best choice of fuel type is situational. If you already have a fuel line for propane or natural gas hooked up, then you should probably work with what you have. Also, natural gas or propane prices do vary by location.
Even though natural gas tends to be cheaper, be sure that this is the case for you before going to any lengths to bring in natural gas.
Flow Rate (GPM)
The flow rate is the most important measure of a tankless water heater's power. It is usually reported in gallons per minute (GPM), but occasionally you will see the metric version—LPM (liters per minute).
Keep in mind that the GPM is a rate of usage, not a total volume of usage. Many sources (Compact Appliances, for example) offer charts that show how much flow you need for different activities.
To get the right level of power for your house, consider the sum of the GPMs for the maximum number of hot water-demanding activities that might happen at the same time and add some (many sources say as much as 50%) to the total GPM.
Max BTU's
Generally, the maximum flow rate is an easier measure to use when sizing a unit than max BTU's. However, the maximum BTU's give an idea of just how much heat energy the unit can add to water at a time.
Tankless gas water heaters have sensors and controls to make them only produce water at the set temperature; if they cannot keep up with demand, usually the pressure will go down. Therefore, higher flow rate units usually are also higher BTU units.
Temperature Range
Most residential tankless gas water heaters can produce water from about 95⁰F to 140⁰F.
Usually, you have to purchase a commercial controller to get water up to 167⁰F. In many instances, the residential limit is a good safety feature and will provide you with a comfortable water flow for everyday use.
Young children could scald themselves with extraordinarily hot water, especially if it comes through the line very quickly.
Energy Efficiency & Certification
The best tankless gas water heaters are energy efficient, usually to the point that they earn an Energy Star certification. There are other organizations (such as AHRI and CSA) that certify water heaters as being up to standards.
Energy efficiency is important, even if you are not passionate about going green because more efficient units have a lower estimated yearly cost. The lower this cost is, the faster the unit will pay for itself and start saving you money.
Most water heater listings come with a yellow US Government Energy Guide label that shows how the unit's yearly cost compares to that of other units in the same category.
Installation & Maintenance
In the worst case scenario, installation can cost about as much as the water heater itself. This is especially true if you have to retrofit your home. Retrofitting might mean updated gas, water, or exhaust lines.
Most people really need to get a licensed professional to do the entire installation—both because of the complication and because many tankless brands void the warranty if the installation is improperly done. You can find free quotes from your area by filling in the form below.
To maintain your gas tankless water heater, descale it with a vinegar wash twice a year.
Lifespan and Warranty
Tankless gas water heaters tend to have twice the lifetime of tank heaters—15 to 20 years.
As a result, the warranty for the heat exchanger (the main functional element) of a high-quality tankless unit is usually around 12 years; parts are almost always on warranty for 5 years, and labor is usually covered for 1 year.
---
7 Best Gas Tankless Water Heaters Reviewed
1. rinnai RUC98iN Ultra Series
Best tankless gas water heater
With its 9.8 GPM maximum flow rate, 0.96 energy factor, and host of safety and control features—the Rinnai RUC98iN Ultra is the general best tankless gas hot water heater on the market.
This unit is wireless compatible so that you can control it with an app—potentially along with other household utilities as part of an entire smart-home system.
The Rinnai is one of the best tankless gas water heater brands: Household Water Systems says, "The Rinnai brand has led the charge when it comes to delivering superior technological innovation and reducing the size of tankless water heating systems, and the Rinnai RUC98iN Ultra Series Natural Gas Tankless Water Heater is no exception."
Rinnai has a very user-friendly website where everything is easy to find. Users normally find that the warranty is fair and that customer service is attentive and easy to access.
Most users find that this unit is sufficient for an entire home's needs and that—between reduced electric, gas, and/or water usage compared to tank units or poorer quality tankless units—it saves money.
Plus, this water heater has condensing technology, is Energy Star-certified, and is ultra-low NOx-emitting; so it is more eco-friendly than almost any other water-heating apparatus of equal power.
---
2. Rheem RTGH-95DVLN Indoor
Best natural gas tankless water heater
The 9.5 GPM maximum flow rate, 0.94 energy factor, and special safety and control elements make the Rheem RTGH-95DVLN the best natural gas tankless water heater you can buy. This unit produces relatively low NOx emissions, has a condensate neutralizer built-in, and is EcoNet® compatible—all in all, this is a highly eco-friendly, high-capacity natural gas water heater.
This Rheem model is capable of "saving nearly 1100 gallons of water per year" compared to tank units, says The Heaters Guide. The site adds that the unit has a safety element that is unique to Rheem: "a patented safety OFW (Overheat Film Wrap) feature that provides protection in case of breach of the heat exchanger."
This site and some users report that this Rheem tankless gas water heater can be installed outdoors, despite its being sold as an indoor unit. It is true that like most of the other units on this list—both indoor and outdoor—it does have freeze protection down to -30⁰F. However, outdoor use is not recommended.
Some users will especially appreciate that Rheem makes its tankless water heaters amenable to being linked together. The company sells the accessories and publishes the instructions to do this. For those who are particular about not having to wait at all for hot water, the Rheem units have Hot Start programming—if the unit has been used recently, it keeps some hot water ready to go for the next turn on.
---
3. Takagi T-K4-OS-NG outdoor
Best outdoor gas tankless water heater
The best outdoor gas tankless water heater available now is the Takagi T-K4-OS. Even though the listing is for the natural gas version, you can get the same unit in a propane-fuelled version, too. While this unit does not have as high an energy factor as others on this list, it is still money-saving and eco-friendly.
For example, one user indicated that his/her monthly water-heating bill decreased by 20% when switching from a 40G tank unit to this one.
"One thing that consumers have appreciated is the number of safety features the Takagi T-K4-OS-NG offers. For example, it boasts an internal freeze protection system to protect the unit during cold weather. This system will automatically turn itself on if the outdoor temperature dips below 36 degrees F," says Household Water Systems.
Another highlight is the unit's overheat cut-off fuse, which protects and prevents the heat exchanger from employing excessive heat. Likewise, internal flame sensors routinely check and the presence of the gas flame and the ignition.
Takagi products are excellently crafted, but the warranty situation is a bit confusing: If you are using this unit on a multi-family level (see warranty for exact numbers), then the heat exchanger is only covered for 5 years. However, if your usage is on a single-family level, then it is 15 years—the longest on this list.
---
4. Takagi T-KJr2-IN-NG Indoor
Best indoor gas tankless water heater
As you can tell from all Takagi tankless gas water heater reviews—both here and other sources—the brand is consistently excellent. Accordingly, the Takagi T-KJr2-IN is among the best indoor tankless water heaters you can get.
While it lacks condensing technology, it will almost certainly save energy and money: one user humorously remarks that the unit takes up as much space, makes as much noise, and creates as much exhaust as his/her laptop; another user reports a 33% lower gas bill after switching from a tank unit.
Supply House points out, "This small, but powerful unit can meet all the hot-water needs of a small American home or apartment with one or two bathrooms. Designed to virtually do anything a 40-gallon tank-type water heater can do and more, the compact, wall mounted T-K Jr. can provide domestic hot water to plumbing fixtures and appliances."
Note that this unit has all of the core safety features—freeze protection, overheat cut-off, and flame sensor. This is a really safe piece of equipment to have in your home.
Also, despite its relatively small size, it can be used with recirculation systems, radiant floor plans, and other hot water applications—just be sure you check the guidelines, get a knowledgeable professional, and/or talk to Takagi about what is possible.
---
5. Rheem RTGH-95XLP Tankless 9.5 GPM
Best whole house tankless water heater gas
| | |
| --- | --- |
| | |
| | |
| | |
| | |
| | |
| | |
| | Energy Star, AHRI, CSA, and more |
This is the first propane gas tankless water heater on this list, and much like the Rheem RTGH-95DVLN above, this one is a safe and effective choice for an entire house, with its high 9.5 GPM flow rate and thorough safety features. It is a condensing unit, low-NOx, and Energy Star-certified—with a 0.94 energy factor.
Many users might prefer an outdoor tankless gas water heater either because the ventilation structure is far less complicated; also space is freed up inside.
You might notice that the yearly energy costs are a lot higher than for other units with equal energy factors; this is because liquid propane costs about twice as much as natural gas per unit of energy generated (usually measured in BTU).
The Rheem RTGH-95XLP Prestige's energy costs are actually quite low compared to other propane units of similar size, and its initial purchase price is competitive with those of similar tankless units.
At the time this was written Amazon did not have this unit, likely because there is now a more recent version of the model, the RTGH-95XLP-2. See Walmart's listing, among others, to get a sense of the price.
A comparison of whole house tankless gas water heater reviews for different brands proves both the quality of Rheem as a brand and the reliability of this particular model. In fact, one user reported that he/she bought the unit for an 8-person, 5 bathroom household and had never had any trouble with insufficient hot water.
---
6. Rinnai RL94eP Outdoor
Best propane tankless water heater
Look at propane tankless water heater reviews and you will see that the Rinnai RL94eP is top-ranking in the category—not surprising, considering Rinnai's track record. This unit has all of the Rinnai safety features: frost protection (particularly important in an outdoor unit), overheat cut-off, scale detection, and temperature lock. Also, it is Energy-Star certified, despite being a non-condensing unit.
Supply House remarks that this model has "the most impressive output" of the non-condensing units offered on the site. The site goes on to point out Rinnai RL94eP units have earned "an Energy Factor ratings of up to 0.82, making them 18 percent more efficient" than equally well-rated tank models.
Also, they point out that Rinnai gives this model a novel feature—a timer that allows the user to set the unit to be ready at regular, heavy-demand times of the day. This unit is fairly pricey, but considering what you are getting, it is still of great value.
If you would like a much less pricey, smaller unit, consider the Rinnai V65IN 6.6 GPM. If you like the concept of the Rinnai RL94eP but do not need so much hot water output, this is for you. This smaller unit has an energy factor of 0.82 and is also Energy Star-certified. It has all of the same safety features, and users give it equally glowing reviews.
Check out this article for more of our favorite Rinnai products.
---
7. Gasland BS158 6L Outdoor Portable
Best RV propane tankless water heater
| | |
| --- | --- |
| | |
| | |
| | |
| | |
| | Not reported (probably because temporary use unit) |
| | Max raise 115⁰F; min raise 46⁰F; max temp 167⁰F |
| | |
RV propane tankless water heater reviews demonstrate that the Gasland BS158 is the best you can get. This little portable unit is only 1.58 GPM in maximum flow and no more than 15 lbs, but it can serve your temporary RV or camping needs reliably, as can these portable units.
Some reports that the maximum temperature rise that this unit can attain is 115⁰F. Neither this, Amazon, nor others report an actual temperature range, so it seems that the inlet temperature has an impact on the maximum temperature; however, with such a high raise, you should be satisfied in most cases.
Either way, this unit is efficient and will save you money compared to most others.
While most people would consider this unit for RV or camping needs, American Appliances points out that this would be an excellent safety net for houses that are subject to frequent power outages, as its electricity needs are met by 2 D cell batteries. However, the site warns that water from this unit should not be used for drinking water.
As a portable unit, this LP gas tankless water heater is very lightweight and has a hanging bracket on its upper back. It has a 5 ft. water hose and can continue to function with as little as 2.5 PSI water pressure.
Our full guide to hot water heaters for your RV can be found here.
---
Gas Fuel Types
Natural Gas
A fossil fuel hydrocarbon, mostly containing methane. It is normally measured by volume units—in the USA, cubic feet. It is mined, transported, and used in the vapor phase.
Natural gas flows from its source location to processing/storage plants and then through a system of progressively smaller pipelines until it reaches an individual residence. When exposed to oxygen and flame, it creates an energy/heat-releasing combustion reaction.
Liquid Propane
A by-product when oil is refined. While it is used in the vapor phase, it is normally transported in a compressed liquid form, quite often by truck. As such, it is usually measured in fluid volume units—in the USA, gallons.
It tends to costs about double to get the same amount of energy from propane as natural gas. Both work the same way: when exposed to oxygen and flame, the combustion reaction creates energy/heat.
---
Hot Water Needs: Whole House or Point of Use Unit
Tankless gas water heaters can be either whole house or point-of-use. A whole house unit provides the hot water for an entire residence where the water is transferred by pipes to each individual outlet.
While it would be ideal for the unit to be placed strategically—so that hot water does not have to travel unnecessarily far—there is no need to have the whole house unit directly beside any of the individual outlets.
In contrast, a point-of-use unit is installed beside the outlet that it feeds. There is some ambiguity in the term: a water heater for one room (as opposed to one for the whole house) could be called point-of-use, but a unit for one outlet or appliance, such as a washing machine or shower, could also be considered point-of-use.
It's important to consider your household needs and requirements when selecting between whole house or POU hot water heater systems.
---
Gas vs Electric Systems
In gas tankless water heaters, combustion of gas produces heat that is transferred to inlet water as it journeys through the winding pipes of the heat exchanger. In contrast, electric tankless water heaters have a series of electric coils that emit heat; when inlet water is exposed to these hot coils, it gains heat energy.
In both cases, there are usually inlet and outlet thermostats (sometimes called thermistors) that are connected to the unit's control elements; this way, the unit runs just enough to get the water to your desired temperature.
As a group, electric systems have lower maximum flow rates than gas units. However, on the good side, they tend to have lower initial costs and are slightly more energy efficient—with energy factors of 0.96 or more.
---
How Do You Install a Gas Tankless Water Heater?
Generally, non-professionals can not/should not install gas tankless water heaters. However, some people decide that it is worth risking the loss of the warranty to get an unlicensed person to do the installation more cheaply.
You have to assess your own situation; however, keep in mind that money is not the only thing at stake—while these units are quite safe relatively, an improperly installed system still could be hazardous.
The basic steps are as follows:
Turn off all connections (gas, water, electrical) and remove the old unit

Put in a gas line that suits your new tankless unit.

Put in a water line that suits your new tankless unit.

Build a structure to attach the water heater to the wall

Hook the new unit up to the new gas and water lines

Create a ventilation system for the unit

Turn on the new water heater and check that it works
---
People also Ask (FAQs)
How much does it cost to install a gas tankless water heater?
On average, it costs about the same as the initial price of the unit itself—about $500-$2,000—depending on how much retrofitting or adjustment needs to be done.
How many amps do these systems use?
Since it is only the ignition and controls that use electricity, these units generally only need 2-3 amps.
How reliable are gas powered tankless water heaters?
If they are correctly installed and maintained, they are among the most reliable pieces of household equipment.
How do I know which type of gas water heater best fits my hot water needs?
The biggest factor is the maximum flow rate. You need to calculate your water flow needs. Also, you need to take your location into account: colder climates have colder inlet water; this means that the unit must work harder to get water to the temperature you want.
Therefore, all tankless water heaters have a lower actual GPM in colder climates. Most user manuals/specs include exact estimates of the GPM at different inlet water temperatures.
What does the warranty cover for water heaters?
Almost all have a 10-15 year warranty for the heat exchanger, a 5-year warranty for replacing parts; and a 1-year warranty for any labor costs needed (not including the installation itself). These are limited warranties—they do not apply in cases of poor installation or improper use of the unit.
What type of maintenance is needed to ensure water heater longevity?
The most important way to maintain a tankless water heater is to flush it with white vinegar at least once a year. This removes scale deposits that can make the unit less efficient over time. Fortunately, there are good instructive videos on how to descale a tankless water heater.
---
Conclusion
If you really want a reliable, eco-friendly whole house tankless gas water heater, the Rinnai RUC98iN Ultra (#1 on the list of tankless gas water heater reviews above) is perfect.
However, maybe you want a point-of-use unit to supplement your existing system? Maybe you live in a really warm environment or your whole-house demand is not that high? No matter where you are or how you live, there is an ideal tankless gas water heater for you.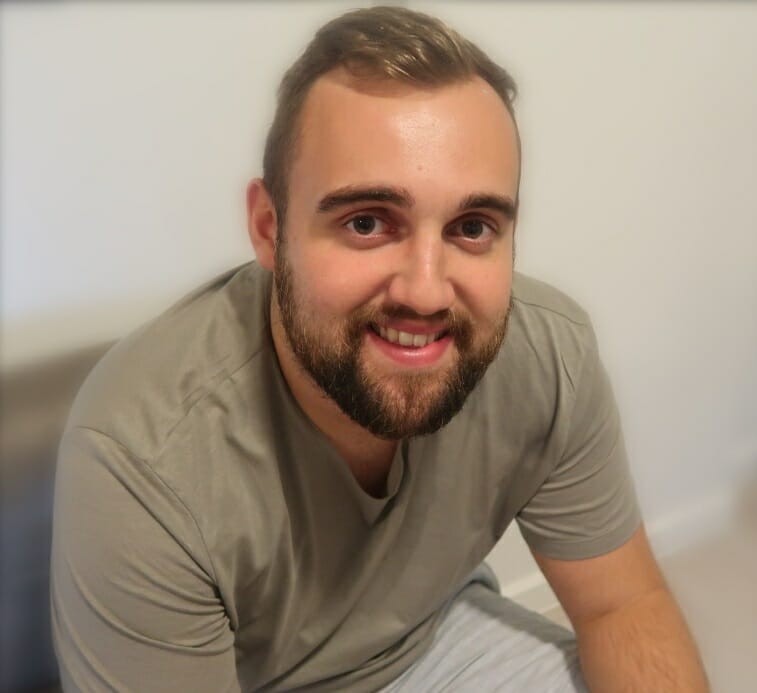 Matt is a freelance writer, English graduate, & keen traveler from the UK. As a specialist plumbing expert, he enjoys writing about everything there has to do with at-home plumbing products & related problems. When he isn't writing, he's usually drinking coffee or planning his next adventure. In his spare time, he also runs his own blog all about digital nomad life.