A shaved ice machine cuts ice into very tiny pieces. The terms shaved ice machine, and snow cone machine often gets used interchangeably. Very fine shaved ice is often called Hawaiian shaved ice, although variations are enjoyed all over the world.
Everyone can benefit from a shaved ice maker. People with children find snow cone machines to be a blessing. Adults with more distinguished palates enjoy machines that they can use to make adult beverages or authentic shave ice desserts. The Hawaiian shaved ice machine reviews below will help you find the right tool to fit your household or business needs.
| | | | | |
| --- | --- | --- | --- | --- |
| | | 12 Cones/Minute (1 Load Makes 9 Cones) | | |
| | Koval Inc. Heavy Duty Ice Shaver | 143 LBS/Hour (Also 440 LBS/Hour Version) | | |
| | Hawaiian Electric (S900A) | 6 Cones/Minute (1 Load Makes 2 Cones) | | |
| | Hawaiian Shaved Ice Machine | 6 Cones/Minute (1 Load Makes 2 Cones) | | |
| | | | | |
| | | 6 Cones/Minute; 24 LBS/Hour | | |
| | Victorio Avalanche Electric | 6 Cones/Minute (Estimated) | | |
| | | | | |
| | | | | |
---
How Shaved Ice Machines Work & Their Benefits
Most shaved ice machines have the same basic build: they have rotating stainless steel blades (very sharp) inside a compartment that holds the ice to be ground up.
The motor runs when you press a handle to direct ice into the compartment.
The way the finished product comes out varies with each model—sometimes you can put it directly into your cone cup, but sometimes you have to scoop it out of a bowl.
Most users see economic, dietary, and lifestyle benefits of owning a shaved ice machine. It is usually cheaper (and more convenient) to make your own shaved ice treat than to buy it at a restaurant.
Another perk is that you can choose how you make the dessert: You can choose sugar-free syrup, make your own syrup, use real fruit juice, or add whatever toppings that you want.
As an alternative to shaved ice, machines that create "nugget" ice are growing in popularity.
---
Buying Guide to the Best Shaved Ice Machine
Durability
Ice is hard material to cut, and so the parts of a shaved ice machine need to be strong. Furthermore, where there is ice, there is water—therefore, these machines need to be able to tolerate superficial water without rusting.
Also, you do not want fluid seeping into the electrical parts—this is why good machines have waterproofing on the on/off switch. Most machines have bodies made of either stainless steel or plastic.
Capacity
Capacities of shaved ice machines vary considerably with the model. They range from being able to make about two snow cones per minute to be able to make hundreds of pounds of shaved ice per hour.
If you think you might want a high-capacity machine, realize that many are quite affordable, and you can still make a small portion in a high-capacity machine.
Size & Portability
All of those on the shaved ice machine reviews below are under 20 pounds, and most are around 8 pounds; so these are not generally heavy or bulky appliances.
Most people find even the largest to be reasonably easy to store and transport. However, if you will have children around as you operate the machine (or children are operating it for themselves), a lighter unit is safer.
Easy to Use and Clean
All of those on the shaved ice machine reviews in this article are relatively easy to use and clean.
To use: put a cup or bowl at the exit to catch the shaved ice, add ice to the compartment, plug the machine in, turn the on/off switch, and push the handle down.
Cleaning is usually as simple as wiping the compartment (and exterior if needed) with a soft soapy cloth or paper towel and letting the machine dry completely.
Functional Efficiency
All good-quality shaved ice machines have corrosion/rust-resistant stainless steel blades. These are incredibly sharp blades.
Generally, you should avoid touching them or tinkering with them. You should only rarely have to replace blades, but when you do, most companies offer replacement blades that you can order on Amazon or the company website. Carefully follow instructions when replacing blades.
Safe Operation
As mentioned above, avoid touching the blades. If you are doing any maintenance or cleaning on the machine, be sure to unplug it first. The combination of water and an electric motor can be dangerous.
Most users seem to have no trouble keeping safe during regular use. If you feel that the machine is overheating, stop grinding ice and give the motor a break.
Extra Accessories
Some shaved ice machines require (or work better) with ice blocks that are shaped to fit their compartments.
Usually, companies include 2-3 ice molds with the purchase of these machines. However, you can always order more if you want. Sometimes, an ice scoop is included. If you get a party package, then you might get a matching number of snow cone cups and spoon-straws, plus a selection of snow cone syrups.
Cost & Warranty
This article's shaved ice machine reviews do not include anything over $200. You can get a good manual ice shaver for under $20.
These are affordable appliances for most people. Most good units have at least a 1-year warranty—a few have more or less. These are almost always limited warranties—they do not apply if you misuse or abuse the unit.
---
9 Best Shaved Ice Machines Reviewed
1. Little Snowie 2
Best shaved ice machine for home
| | |
| --- | --- |
| | |
| | |
| | 12 cones/minute (1 load makes 9 cones) |
| | Yes—6 syrup samples and 8 reusable spoons |
| | |
| | |
The Little Snowie 2 has all the requisite traits to be the best-shaved ice machine for home use: It has a size and build that makes it durable yet easy to work with, along with commercial-level efficiency. Its only drawback is loudness, but most users find that the good clearly outweighs the bad.
What is more, its shaved ice that is like authentic Hawaiian shave ice—lusciously snowy.
The unit has a lightweight polycarbonate exterior with a large handle that makes it easy to transport. The motor is strong enough to make a cup of shaved ice within 5 seconds, and the compartment holds about a ½ gallon of ice—enough to make about nine snow cones.
Conveniently, this unit works with normal freezer ice—you do not have to make specific ice shapes.
Other positives: The Little Snowie is easy to clean and dry out; its components are BPA- and phthalate-free. If you get Amazon's package deal sited here, you get six sample-size bottles of different syrup flavors and eight reusable spoons designed for snowy desserts.
On the Snowie website, user Tamara raves, "My favorite party appliance!!! Nothing is a bigger hit at our summer pool parties. We make yummy "frozen" margaritas & drinks without a blender…its much more fun and unique. The snow is the fluffiest, snowiest snow out there."
---
2. Koval Inc. Heavy Duty Ice Shaver
Best commercial shaved ice machine
| | |
| --- | --- |
| | |
| | |
| | 143 LBS/hour (also 440 LBS/hour version) |
| | |
| | |
| | No, but a complete 30-day return policy |
The Koval is the best-shaved ice machine for business, but it is also great for large groups, whether professional and residential. Both its exterior and interior are of stainless steel, so it looks durable and less toy-like than other ice shavers—perfect for those who want a great shaved ice machine with a commercial look.
Many Amazon reviewers also remarked about the convenience of being able to use standard cubes right out of the freezer; also, many enjoyed that you can alter the consistency of the shaved ice to fit your preference. The more gently you press the handle down, the finer the shaved ice will be.
This unit is excellent for most large groups and small refreshment businesses—it can produce a serving of shaved ice within 2 seconds. However, some businesses find that this unit is just not big enough. While it has a powerful 200-W, 1450-rpm motor, the compartment can only hold enough ice to make about three servings.
However, Koval does sell the same device in a larger model (the 440-LBS/hr. version). (Also see the ZENY Ice Shaver Machine at #9 on this list—it is similar in concept.)
"Impress your friends and make stunning desserts with this easy to use Ice Shaver Machine. The 140 lbs/hr model is the preferred size for families and parties." - Koval
---
3. Hawaiian Electric (S900A)
Best budget shaved ice machine
| | |
| --- | --- |
| | |
| | |
| | 6 cones/minute (1 load makes 2 cones) |
| | |
| | |
| | |
The Hawaiian Shaved Ice S900A is the best budget shaved ice machine, while still very much being one of the overall best in quality and functionality. Its main drawback is that it cannot serve many people quickly.
However, if you only want something to make treats for yourself and one or two others—you will be delighted with the fineness of the snow it creates. Also, if you would like coarser ice, try pressing down on the top/on-button harder or using freezer ice cubes instead of the provided ice molds.
Again, this is not the machine for large groups, but otherwise, it produces a fantastic result.
That said, this is not a low-grade product. It is ETL (Edison Testing Laboratories)-certified for safety and BPA-free. It has a 55W motor and sharp stainless steel blades.
The Hawaiian Shaved Ice brand offers a vast selection of snow cone flavors—including basics like cherry, strawberry, and banana; and more mature varieties such as piña colada and root beer.
"My family loves this machine. We love the fact that we don't have to go into town for shaved ice anymore, we just make it at home! The ice molds that come with the machine were a little bent when we got them but as soon as I put water in them and they froze, they popped back into shape and were easy to shave. Every mom with young children should have this machine." - Debra from Salt Lake City
---
4. Hawaiian Shaved Ice Machine
Best fine shaved ice machine for a party
| | |
| --- | --- |
| | |
| | |
| | 6 cones/minute (1 load makes 2 cones) |
| | Yes—3 syrups, 3 pourers, 25 spoon straws, 25 snow cone cups |
| | |
| | |
This is a party package with the S900A Hawaiian Shaved Ice Machine (the same unit listed just above).
This package gives you a selection of 3 pint-sized syrups (flavors: Grape, Cherry, and Blue Raspberry), 3 bottle pouring attachments (these screw onto open syrups so that they can be squirted in a controlled way), 25 conical paper snow cone cups (all are mostly green with blue and white detail—festive-looking), and 25 colorful spoon straws.
You can also get similar packs in 6- and 10-syrup sizes, too. Unless you have a huge group, the machine is fast enough.
Perhaps you consider snow cones primarily a children's treat. However, Hawaiian Shaved Ice offers such a variety—over 90 flavors—many of which are quite mature and exciting. There is Chocolate, Coffee, Piña Colada, Kiwi, Tangerine, and much more. All of their syrups are fat-free and, for most people, free of any allergens.
If you want to be sure you can make fine snowy shaved ice (you need to use the ice molds, not cubes)—consider getting a kit of 1 replacement blade and three molds.
---
5. Cuisinart SCM-10
Best modern snow cone machine
| | |
| --- | --- |
| | 11.5 x 12.5 x 13.9 inches |
| | |
| | |
| | Yes—ice scoop, recipes, 4 reusable BPA-free plastic cones, and 12 disposable paper cones |
| | |
| | |
The Cuisinart SCM-10 is the best modern snow cone machine you can buy. The motor is powerful enough to make about five cones per minute and to keep making shaved ice at this rate as long as you need. All the while, it is light and easy to put together and take apart.
This unit does make somewhat coarser ice than most of those on this list—many say it is similar to what you get at most fairgrounds. Some might actually prefer this texture.
An added bonus: it has a cone rack on each side so that you can position up to 4 cones in a ready position close to the machine. Also, this machine is safe to use with children around, as it will not turn on unless all of the parts are in place (which keeps hands from reaching the blades).
One Cuisinart customer reports, "I bought this unit several weeks ago and I wish I had a couple years ago because it is the easiest machine I have ever seen. It shaves the ice so easy We use 1 finger to push the ram down and it shaves all the ice put in it. Clean-up is very easy,"
---
6. Nostalgia SCM502 Vintage
Best vintage snow cone machine
| | |
| --- | --- |
| | |
| | |
| | 6 cones/minute; 24 LBS/hour |
| | Yes—2 reusable plastic cones, ice scoop |
| | |
| | |
The Nostalgia SCM502 is the best vintage snow cone machine to create a fairground experience in the home. While it is not a commercial machine, it can serve a school-class-size group of people efficiently. Users suggest that you can make about six snow cones per minute, assuming 1-cup snow cones.
It gives an element of fun and flexibility since the windowed hopper can fill to about 160 ounces (enough for about 20 snow cones), and all you have to do is open the clear door in the side of the hopper to scoop out ice.
Nostalgia does offer a party package (not including the machine) with three easy-pour pint-sized syrups (Cherry, Blue Raspberry, and Cotton Candy); 20 festively designed paper cones; and 20 spoon straws.
This unit is safe to use around children: It is lightweight, and the on/off switch will not work unless the top is in place, and hands cannot get to the blades.
Most users are happy with the consistency, but realize that it is more like fairground ice—not authentic shaved ice.
A reviewer from Walmart writes, "My 12 year old niece had the machine up and running within 10 minutes of opening her gift. Easy to use and tastes great. "
---
7. Victorio Avalanche Electric
Best countertop shaved ice maker
| | |
| --- | --- |
| | |
| | |
| | 6 cones/minute (estimated) |
| | |
| | |
| | |
The Victorio Avalanche has everything you could want in an electric ice shaver packed into a small, lightweight, clean design that makes it fit on your countertop perfectly. You can adjust the blades (following the instruction manual) to make shaved ice your preferred level of fineness—anything from fairground to shaved ice.
Many users are impressed by the endurance of this unit—it is small, but it can keep grinding; plus it works with ice cubes right out of the freezer. It is excellent value for money.
Moreover, the blue plastic exterior is designed well enough that it does not look cheap as it sits on a counter. The grinding chamber is clear enough that children can enjoy seeing the ice grind before it comes out as shaved ice.
Victorio also offers a variety of syrups with easy-pour spouts, including Sugar-Free Watermelon, Tropical Punch, Red Raspberry, and Lime. If you would like party supplies, consider their 25-piece kit of spoon straws and snow cone cups with festive designs.
---
8. Victorio VKP1101 Manual
Best manual shaved ice maker
| | |
| --- | --- |
| | |
| | |
| | |
| | Yes—3 ice molds with tops |
| | |
| | |
The Victorio VKP1101 Manual is the best manual shaved ice maker you can find. While manual always means more work, most users are pleasantly surprised at how quick and easy it is—you just have to apply a little pressure and turn the crank.
Also, unlike electric ice shavers, this one will work anywhere—you do not need any power source. Furthermore, it is very light and compact, making it easy to travel with.
Even though this unit does not have safety mechanisms the way electric units do, most people find that it is safe—so much so that they allow their children (8 years old and up) to make shaved ice with it. The plastic parts are BPA-free—healthier for children and adults alike.
Included are three ice molds (and tops) that fit the shape of the unit's compartment; using these will generally give you finer shaved ice, but you can just use ice cubes, too.
---
9. ZENY Ice Shaver
Best stainless-steel shaved ice machine
| | |
| --- | --- |
| | |
| | |
| | |
| | |
| | |
| | No—but a 30-day return policy |
This ZENY ice shaver is the best stainless steel shaved ice machine on the market: It has a powerful 300W, 2000-rpm motor; rustproof coating; ergonomic design; and an iron and rubber foundation that dampens sound.
Unlike other ice shavers that need to cool off after a couple of minutes, this one can run for 20 hours before burning out. However, it only takes a few seconds to crush one load. This unit is a versatile choice for residential parties, restaurants, and concession stands. The ZENY produces fine, snowy ice.
This unit has adequate safety mechanisms—the blades will not start until the handle is down. The on/off switch is water-resistant.
Some users complain that the unit seems to drip water as it runs. Suggested ways to fix this are: putting something absorbent (as a towel) under it during operation; and turning it on its side on a towel after use to let it dry. (If you are interested in a commercial Hawaiian shaved ice machine, see the Koval Inc. that is #2 on this list, too.)
---
Home or Commercial Use?
In general, the more people you want to serve, the higher the capacity you need in a machine. As a rule, it is better to overestimate than underestimate; people don't like to wait a long time, and it is more enjoyable when everyone gets their treat at about the same time so that they can enjoy them together.
Keep in mind that these machines do not vary in size that much, and so getting a higher capacity does not mean getting a much bulkier machine. The endurance of the motor comes into play as well: If you have to wait for the motor to cool down, that lowers the speed when trying to serve a crowd.
In the home, children might end up tampering with the machine, and so both the safety features of the machine itself and safe storage practices come into play more than in professional environments.
Aesthetics matter, too. Children might enjoy a colorful thematic machine. Adults might prefer something with a lower profile or classier look. Usually, appearance is not so important in a —it just needs to be efficient and durable.
---
How to Use a Snow Cone Machine
First, you need ice. If you want to use the ice moulds that come with some shaved ice machines, then be sure to put these in the freezer ahead of time. Otherwise, you can take some ice out of the freezer and put it in the machine's compartment.
Be ready with a cup or bowl to catch the shaved ice as it comes out.
Plug the machine in and turn the on/off switch to on. (In most models, this only gets the machine ready to shave the ice, but in a few, this will start the motor.)
Finally, press down on the handle that pushes the ice into the blades. You will hear the blades shaving the ice—a rather loud sound. Usually, pressing harder makes coarser ice while gentle force creates smoother shaved ice.
---
Setting Up and Maintaining a Shaved Ice Maker
It is always beneficial to read the instructions that come with your shaved ice maker. However, most units do not require any serious assembly. Some do have multiple parts that you have to bring together for the unit to operate.
Sometimes, the blades can be adjusted to give you different degrees of fineness in ice texture. (Definitely, follow directions when you do this—the blades are very sharp.)
Most shaved ice makers can plug into a standard wall outlet, but it is generally safer not to keep the unit plugged in. Only plug it in when you are about to use it.
When it is running: If you hear screeching noises or hear uneven scraping noises—like the blades are grinding up against the body—stop the machine. Call customer service; this is probably a malfunction.
During operation, it is normal for the motor to heat up a bit. However, if the machine is getting noticeably warm, stop and give it some time to cool off.
The most crucial aspect of shaved ice machine maintenance is being sure the unit is completely dry after use. Some machines are hard to wipe dry, and so you might have to put them on a towel and turn them upside down or on their side for a bit.
---
People Also Ask (FAQs)
How can I keep shaved ice from melting?
Be sure the machine has the capacity to serve all people in a timely manner. Otherwise, some people put shaved ice in the refrigerator to buy some time. Some even put it in the freezer. However, both of these will eventually mess up the texture of the shaved ice.
Where can I purchase replacement blades?
Most companies that sell shaved ice machines sell replacement blades to match them. Look on the company website or Amazon.
How do I know how many ice cubes to put in a shaved ice machine?
If your machine uses a moulded block, this is no problem. Otherwise, it should be reasonably intuitive—just drop enough in to mostly fill the compartment. Do not try to ram extra ice in manually.
Can I use regular ice cubes on a snow cone maker?
Normally, yes. However, some makers will not be able to make elegant, snowy ice with regular ice cubes. The result will be more like a fairground snow cone.
How long do shaved ice machines last?
You can expect them to last 2-4 years, even with heavy use.
What is the price range of the machines on our list?
The range is about $19.00 to $200.
Can I use ice made from things other than water?
Yes, but this is not recommended. Juice or milk ice will leave residue in the mechanism. Most of the time, there is no benefit in doing this; however, because finely shaved ice tends to absorb whatever fluid you pour onto it.
---
Conclusion
The Little Snowie 2 (#1 of the shaved ice maker reviews above) is the best fine shaved ice machine/best snow cone machine on the market. It can make finely shaved ice with regular freezer cubes, and it is the simplest to use. This makes it perfect for everything from basic snow cones to exotic Japanese shaved ice desserts to festive margaritas.
For even more ice making options, check out our full guide on the best overall ice makers.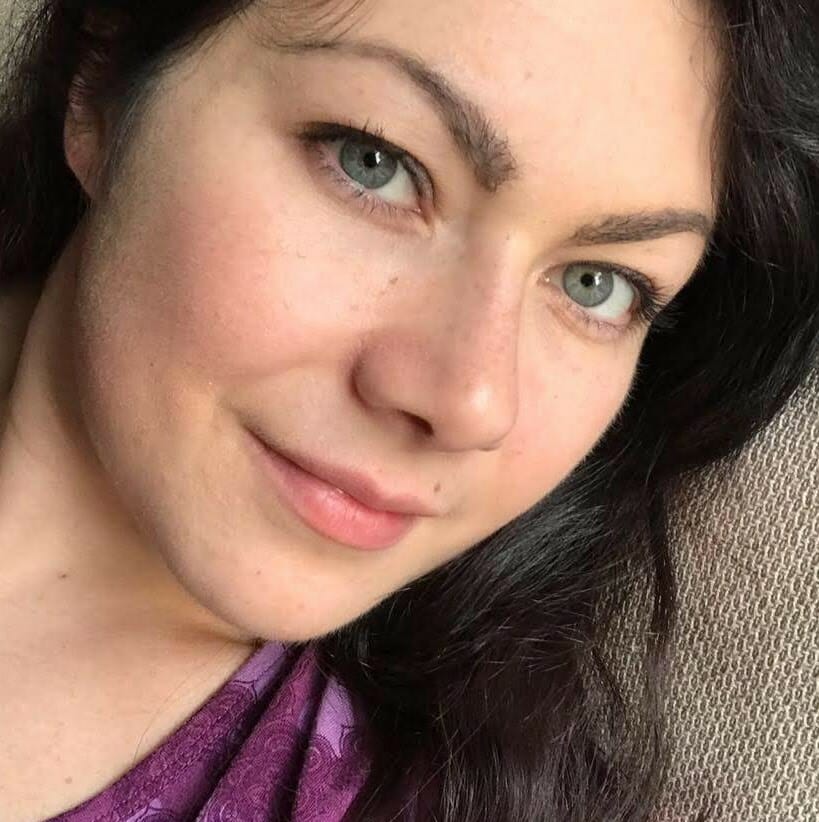 Holly Curell is a US-based freelance writer & editor who keeps moving further south despite her love of chilly weather. Having grown up in Michigan, Holly has spent time living in New York, Virginia, & currently North Carolina, where she lives with her husband Ken & their three children. Her work includes technical manuals, blog articles, company communications, & even TV pilots. When she's not writing, Holly enjoys reading, hiking, wine, & wandering the aisles of Trader Joe's.