The term 'sonic ice' was popularized by Sonic; the first company to offer chewable nugget ice. This new type of ice soon became a phenomenon, and people started visiting Sonic in droves just to get their hands on it.
Thankfully, you don't have to do that now; with the abundant availability of sonic nugget ice makers in the market, you can have all the nugget ice you want at home.
Sonic ice makers are ice machines that make small, chewable ice nuggets, which are different from regular ice cubes. There are several different types of machines available in the market, which can be used for both home and commercial purposes.
Sonic ice makers can be used for a home bar or by liquor businesses, slush places, etc. because the size of the ice nugget is ideal for both, commercial and home-use blenders.
To find the ice maker that best fits your needs, read our reviews before you make up your mind.
| | | | | | |
| --- | --- | --- | --- | --- | --- |
| | | | | | |
| | | | | | |
| | | | | | |
| | | | | | |
| | | | | | |
| | | | | | |
| | | | | | |
Benefits Of Sonic/Pebble/Nugget Ice Machines
Many people prefer pebble ice over any other kind. If you are one of these nugget ice enthusiasts and are often running to find the perfect pellets, then buying a sonic pebble ice machine is just the thing for you.
Here are three benefits you'll get with installing this machine in your home or business:
High-quality gourmet ice at just the click of a button

Fast and easy access to chewable, blender-friendly ice for cocktails and smoothies

Saves the cost of buying bagged sonic ice repeatedly
---
Choosing The Right Nugget Ice Maker For You
Ice Quality & Size
The quality of ice is perhaps the number one thing to consider when purchasing an ice maker. Portable ice makers, despite offering high-speed ice production, does not produce the perfect sonic ice.
If you are looking for the perfect sonic ice, you may want to invest in the relatively more substantial commercial under the counter, or countertop models. While they may cost slightly more, they produce the perfect nugget ice, with the right consistency.
Production Capacity
The production capacity of an ice maker varies according to their size and the type of machine you decide to get.
If you want a machine for domestic use, then smaller ice makers with a production capacity of 26 lbs per day will be enough for you and your family's needs.
However, businesses require a higher production capacity for their ice makers.
Larger units with the production capacity of around 85 lbs are often what companies need to opt for to meet their daily ice needs.
Storage Capacity
The storage capacity, again, is dependent on your use and the unit size. Easily movable ice machines have smaller bin sizes which can fill up within ten minutes, while larger units can hold up to 26 lbs. of ice.
It is important to remember that ice production stops once the ice bin is full. Hence, if you are looking for ice for smaller gatherings while wanting to save up on electricity and water, small ice makers may be the answer for you.
Easy To Use And Clean
You don't want to buy a complicated machine that you will have a hard time figuring out how to use. Most ice makers, whether large or small, are relatively easy to operate. However, it may be harder to learn how to operate machines with extra features like size options, ice types, etc.
Another essential factor to consider when buying an ice machine is the ease of cleaning. Devices that have in-built water recycling systems save you the effort of draining the machine regularly or installing a drainage system.
Size Of Unit
The unit size is mainly dependent on the area you want to place it in. A large machine might attract you, but simply not have enough space in your kitchen for it. The size of the unit also impacts its portability; the smaller the unit, the easier it will be to move around.
Durability
While ice makers don't last forever, you also don't want to invest so much money in an expensive machine that breaks down or stops working after a short while.
Choose a machine made of sturdier materials that don't break easily when you move it around. And make sure the storage bin material is durable enough to bear the weight of large quantities of ice.
Versatility
Most sonic ice makers are small and easily portable. What is even better is that most of these ice makers produce at least two different sizes of ice. However, in the larger commercial version of the sonic ice makers, portability is an issue. They often require proper water and drainage systems, and moving them can be a hassle.
Large, commercial ice makers provide the added flexibility of being used in both domestic and industrial setups and can be used to make various types of ice. If your ice machine is traveling with you, we recommend that you invest in a smaller, portable ice maker. Similarly, if you want to invest in an ice maker that you can later use in a café you are planning to start, buy a larger unit.
Installation & Setup
The installation or set up can vary according to the size of the machine. Portable ice machines require no installation and are ready to use. All you need to do is plug them into a power source and fill the water reservoir. On the other hand, larger units require the installation of a water line, and a proper drainage system.
Cost & Warranty
Sonic ice makers can cost you anywhere from $200 to $5000, depending on the type you want to buy. The smaller units are often relatively cheap, but also provide lower quality ice, and a smaller production and storage capacity. The larger units, while more expensive, also come with larger ice bins and a higher production rate.
Considering the warranty before buying an ice maker is also important; since ice makers are expensive, knowing that they will last you a while can put your mind at ease. While smaller units don't come with warranties that last more than two years, you can opt for extended warranty.
---
7 Best Sonic Nugget Ice Machines Reviewed
Here are the top nugget ice machines that we have come across. Each offers different features but ultimately produces quality ice for your next drink.
1. FirstBuild Opal01
Best Choice For Home Use
15.5 x 10.5 x 17.2 inches

Ice Quality

(for Sonic Ice production)
FirstBuild is a renowned name in home appliance manufacturing, and that is perhaps why it is our top pick for the best sonic ice machine. It is a beautiful stainless steel unit with a classy look and feel. The glass window affords you the advantage of knowing how full the ice bin is without having to check it again and again.
The Opal 01 comes with an indicator light that blinks when the machine is running low on water, so you don't have to check the water reserve manually. The unit is small and fits perfectly on countertops - it is also extremely lightweight, which makes it the perfect ice machine for your home.
"I can honestly say I've never wanted to spontaneously purchase something so much in my entire life." - PopSugar
Despite its size, it can produce up to 24 lbs. of ice in a day and has a storage capacity of 3 lbs., which is ideal for small parties, or everyday use in the summer months. It also comes with a remote operating feature, where it can be controlled using Bluetooth via the FirstBuild app.
It's easy to use features allow for automatic ice production and recycling of meltwater. Now, you don't have to deal with ice overloads or puddles of water and can enjoy ice on demand.
---
2. Scotsman SCN60GA-1SS – Runner Up
Best Chewable Nugget Ice Maker
22.8 x 14.9 x 33.4 inches

Ice Quality

(for Sonic Ice production)
Scotsman is the oldest manufacturer of sonic ice machines and makes the perfect quality ice for all nugget ice lovers. The unit is perfect for commercial use and comes in stainless steel design. This machine is operated via a simple five-button LED panel on the front of the unit, which makes it easy to use.
In addition to its ideal size for under-counter applications, the machine can store up to 26 lbs. of ice at a time. Another essential feature of this model is its flexibility. The door of the unit can be mounted either way, which allows for a lot of options when it comes to deciding where to place it.
As indicated by the name, and unlike most ice machines, the Scotsman SCN60GA-1SS is perfect for outdoor setups. Despite its large size, the unit is relatively less noisy than conventional ice machines, so you don't have to worry about creating excessive noise pollution while it is running.
The product also comes with a 10 years manufacturer's warranty on all major components, making it worthy as a long term investment.
""My wife and I are "ice addicts" as we actually eat ice all day long. This Scotsman Ice Maker has totally met our requirements - to deliver ice in large quantities and is soft enough not to break our teeth. The ice machine delivers ice 24/7, is very quiet delivering that ice, and is easy to operate." - Positive review from AJ Madison
---
3. Ice-O-Matic GEMU090
Best Commercial Nugget Ice Maker
22.6 x 14.9 x 33.4 inches

Ice Quality

(for Sonic Ice production)
The GEMOU090 by Ice-O-Matic is one of the best commercial nugget ice machines available. It comes in a sleek stainless steel design, and is relatively compact compared to other commercial machines, allowing it to be easily placed under the counter.
The machine makes around 85 lbs. of nugget ice during the day and can store up to 22 pounds of ice at a time. Ice production can continue for up to 7 hours until the ice bin fills. It comes with an automated detection system which halts ice production once the bin reaches maximum capacity to avoid over-flooding.
Besides being relatively noiseless, the unit contains an air condenser which is compact and perfect for indoor use. The ice machine is also eco-friendly with minimal energy use. Despite this, it can churn out ice faster than most large units, while using less electricity and water.
This model requires a pump drainage system, which might be a little hard to install, but the manual comes with an installation guide.
One reviewer on Build.com says, "If you like nugget / pellet ice, then this is the ma home for you. Extremely pleased...my entire family loves it!!!"
---
4. Scotsman CU50GA-1A
Best Under-counter Nugget Ice Maker
Ice Quality

(for Sonic Ice production)
Scotsman makes the perfect gourmet ice for all the nugget ice enthusiasts. The sonic style is crystal clear, uniquely shaped, slow melting, and retains the flavor of drinks. The Scotsman CU50GA-1A is perfect for commercial applications – in fact, its size makes it the ideal ice machine for under-counter installations.
This design by Scotsman has a stylish stainless steel exterior that makes it ideal for bar use. It also comes with outdoor use approval, unlike most large ice machines, and can be placed anywhere from a patio to an outdoor bar.
The CU50GA-1A comes with an impressive production rate of 65 pounds of ice. You can also store up to 26 lbs. of ice in its ice bins at a time. Additionally, the machine comes with a control panel that can guide users about the water level.
It also has an automatic water quality sensor, which helps in the general upkeep and cleaning of the machine and reduces scale build-up. With less scale build up, the time between consecutive cleanings also increases, making the machine easier to maintain.
"We replaced an old Uline unit with this one. This machine is outstanding! Makes crystal clear ice cubes very quickly. Very quiet except when cubes drop into bin. Not a big deal and very reassuring that we have more ice." - Satisfied buyer from Mr. Pepe restaurant
---
5. Della Premium
Best Portable Ice Maker
Ice Quality

(for Sonic Ice production)
This is one of the most used and highly appreciated portable ice machines in the market at this time. Although it doesn't produce the sonic pellet ice, it does however create bullet ice cubes which can be crushed into smaller pieces and easier to eat.
Its small dimensions make it perfect for compact spaces, countertops, boats, RVs, and your home. This also means that it is easy to move around, yet large enough to serve small parties.
The machine is simple to use; all it requires is a power supply and clean water, and it can start making ice bullets in less than 6 minutes. It also comes with a noise-free feature, which means that it can be used indoors without creating any noise.
Complete with a large reservoir that can hold up to 1.8 liters of water, this ice maker can produce 26 lbs. of ice in a day - an impressive production rate compared to other portable ice machines in the market.
This model can hold up to 1.5 lbs. of ice in its removable, insulated storage bin, and comes with a convenient ice scoop. Its automated detection system indicates when the bin reaches maximum capacity, and also has an automatic shut off function. With its quick production time, LCD display and a convenient side drain, the machine is user-friendly and affords excellent convenience at a relatively lower price.
The best feature of this model is its ability to produce ice nugget in 2 different sizes. Both of which can be used in drinks with the smaller size suitable for chewing.
A verified buyer from Overstock.com says, "I live in a apartment and my refrigerator does not have an ice maker so I saw this and decided to try it. I love sipping on cold water during the day and being in a wheelchair presented a problem. I would need to stand and take ice trays out the freezer and force ice out of the trays. The Della Ice Maker eliminated the problem. I have it sitting on my counter in the kitchen where I can wheel up to it with ease. I can also easily refill the water reservoir when needed. Once it was set up I had ice within minutes."
---
6. Manitowoc CNF-0201A-L
Top Of The Range
Ice Quality

(for Sonic Ice production)
Manitowoc's nugget style ice maker is the top-of-the-range, countertop nugget ice machine. Its stainless steel exterior protects it from rust, scratches, and stains, and adds class to the design. It has the highest production rate of any portable ice dispenser and can make up to a massive 315 lbs. of ice in a day.
The dispenser in this machine comes with three settings: ice, water, and ice and water together. It also comes with an activation lever, which takes up minimum space and makes the dispenser easy to use. The blue LED light in the dispenser also makes it ideal for dimly lit areas, night time use, and low light spaces. Additionally, the height of the dispenser means that it can be easily used to fill anything from cups too small pitchers.
A large drain pan at the bottom collects meltwater and spilled ice for a mess-free operation, so you can focus on enjoying your favorite nugget ice.
The Manitowoc CNF-0201A-L ice dispenser is not only ideal for home use and small parties but can also serve as a great addition to hospital and health care facilities – primarily due to its high ice production and low noise levels. It is top of the line so it will be sure to impress friends and family.
---
7. Frigidaire EFIC102
Best Budget Nugget Ice Machine
Ice Quality

(for Sonic Ice production)
The final ice maker that made the cut for our top sonic ice makers' review is the Frigidaire EFIC102. Frigidaire is a name synonymous with quality built, affordable kitchen products – and this ice maker is a testament to the brand's reputation.
It is an eco-friendly design with minimal power usage and non-toxic chemicals or freons. It also has minimal noise production with a design that runs at 38 dB, making it a tranquil machine. This sonic nugget ice maker requires no hefty installation; users can simply plug it in, and it starts producing ice in 7 minutes.
The best part about this ice maker, other than its affordability, is that it can produce ice in 2 different sizes – thus giving you the option to switch up your ice nugget size as per your need. The water reservoir is linked to an LED indicator which blinks to notify when water levels are low, so there is no need to check it manually.
This Frigidaire EFIC102 comes with a large see-through window that allows you to check dispenser ice levels without opening the bin door. The design also includes an ice shovel to enable you to easily scoop out the ice for all your needs, while keeping it sanitary and clean.
The design has an in-built drain plug that helps you drain excess purge and melt water for quick cleaning. SImilar to the Della model on our list, the ice from this machine is more of a bullet than a pellet but it still is chewy and soft on the teeth.
---
Different Names For This Type Of Ice
Different ice-makers may refer to sonic nugget ice by different names, but don't let this confuse you. We have compiled all the popular, and the not so popular, names that sonic ice goes by to keep you on the up and up:
---
How Nugget Ice Is Made
Nugget ice is pellet shaped chewable ice composed of frozen water and air. It is a favorite with beverage businesses since it is blender friendly. It can be used to chill drinks, keep in food displays, and even plain chewing.
In a typical sonic ice machine:
---
Chewable Ice vs. Regular Ice Cubes
Unlike regular ice which is just frozen water and no air, chewable ice is a mixture of both air and water. The more air there is in the ice, the more chewable it becomes.
There's also a considerable difference between the texture and size of regular ice cubes and nugget ice. While ice cubes are big and frozen, sonic ice is softer, more chewy and smaller. Nugget ice is also better at flavor retention than regular ice cubes, which make it a popular choice for sodas and cocktails.
---
How To Use a Sonic Ice Maker
Typically, ice makers aren't complicated to use. While the precise method of use may vary as per make or model, most just require a water and power source.
Some things to avoid while using a sonic ice maker:
---
Installation & Setup Of Sonic Ice Machines
The installation and setup for ice machines can vary from model to model; however most ice makers are straightforward to install, and all they require is a connection to a water source (if the model requires it), drainage, and electricity.
---
Taking Care Of Your Sonic Pellet Ice Machine
To keep your sonic ice machine working efficiently, you need to invest time in its upkeep. Here are some tips for maintaining your sonic nugget ice-maker:
---
Why Nugget Ice Machines Are Expensive
Nugget ice makers are unique machines designed to create ice of a specific density, shape, and size. This means that they require expensive parts such as refrigerants, copper coils, pumps, compressors, etc. Such specifications are what results in these machines being expensive.
However, it is safe to say that sonic nugget ice machines are worth spending money on. This one-time investment saves you a lot of money on buying bags of chewable ice every time you feel the urge to make a drink or munch on chewable ice. Alternatively, for a different way of consuming your ice you could look at shaved ice machines.
---
People Also Ask (FAQs)
How do you keep sonic ice from freezing?
To keep the ice chewable, the ice bins in sonic ice-makers do not have any refrigeration. This ensures that the ice does not freeze, stick together, or become too hard to chew.
How do I fix a nugget ice maker that has stopped producing ice?
Often, the reason your ice-maker stops running is simple – you've run out of water. Check to see if that's the case, and refill your machine if needed.
Your ice-maker freezing up is also a prime reason for it to stop producing ice. It can be fixed by:
What are the most reliable top-rated brands of sonic ice makers?
Many ice-maker brands are known for manufacturing reliable and long-lasting ice-machines. Some of these names include FirstBuild, Scotsman, Ice-O-Matic, Della, Manitowoc, and Frigidaire.
Can you make sonic ice without a machine?
If it is authentic sonic ice you want, then making it without a machine is impossible. However, if something that looks or feels somewhat like sonic ice will suffice, then you can obviously DIY it.
The trick is to use carbonated (fizzy) water and freeze it. The air bubbles in it will give it a porous texture. Then crush the ice cubes, and you'll get an excellent alternative to nugget ice.
Where is the best place to buy sonic ice machines?
Out of the many online retailers that offer sonic ice machines, but the most popular one is Amazon. This is because of the wide range and ability to easily receive and return products.
You can also buy a portable sonic ice machine at an electronics store near you.
---
Conclusion
We have reviewed an entire range of ice makers to find the best ones in the market for you. We compared and analyzed them based on price, storage capacity, production rate, build and durability to compile a list of the top 7 sonic nugget ice machines.
While all of the machines we listed are excellent, the FirstBuild Opal01 Opal Nugget Ice Maker is the most efficient, durable, and affordable ice machine available in the market.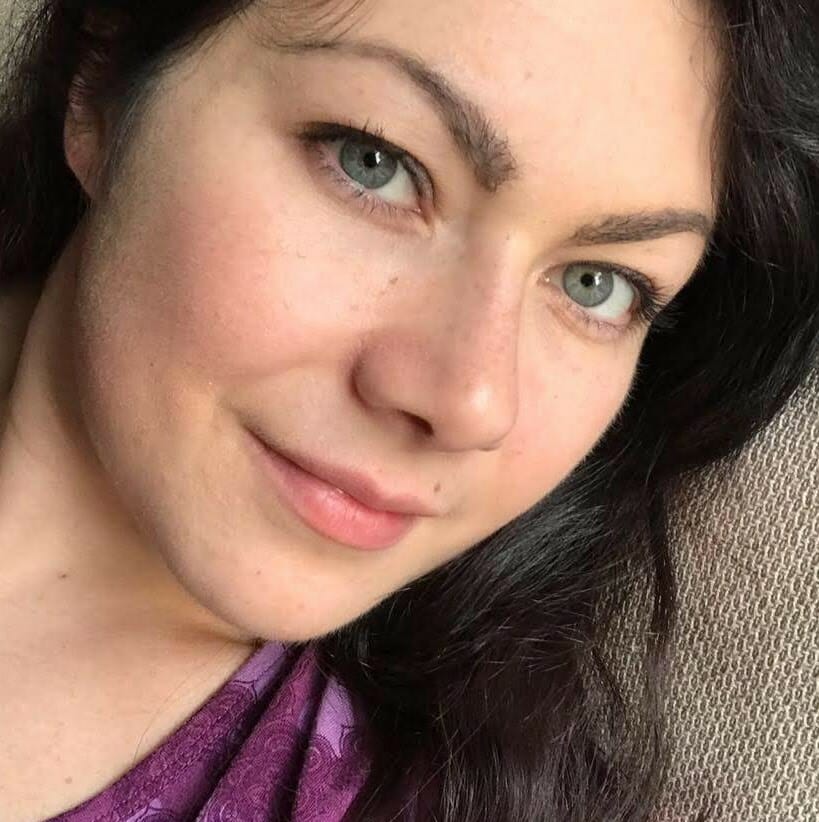 Holly Curell is a US-based freelance writer & editor who keeps moving further south despite her love of chilly weather. Having grown up in Michigan, Holly has spent time living in New York, Virginia, & currently North Carolina, where she lives with her husband Ken & their three children. Her work includes technical manuals, blog articles, company communications, & even TV pilots. When she's not writing, Holly enjoys reading, hiking, wine, & wandering the aisles of Trader Joe's.