This article compares the advantages of single and double bathroom vanities to draw conclusions about which is best for your bathroom remodel. It will discuss the different types and styles you should expect to see from both single and double sink vanities on the market today.
Our installation guide and FAQ section will succinctly help you find answers to your questions surrounding the choosing and implementation of a new bathroom vanity.
Altogether, this article will empower you to select one of the top-performing sink vanity models listed in our review section and add it into your home with confidence. Whether you're looking for a bathroom sink, kitchen sink, or hot water heater; we at Plumbing Lab have got you covered.
Page Contents (Click Icon To Open/Close)
Single/Double Bathroom Sink Comparison Table
UrbanFurnishing Jocelyn 42-Inch

42.0" (W) X 22.0"(D)

X 34.5"(H)


Fresca Mezzo 60" Teak Wall Hung

59" (W) X 18.9"(D)

X 21.6"(H)


KOHLER K-2362-1-0 Cimarron

22.75"(W) X 18.875" (D)

X 34.5" (H)


Scarabeo Rectangular Ceramic

16.14"(W) X 13.78" (D)

X 5.51" (H)

60" (W) X 22" (D)

X 35" (H)

Freestanding Cabinet-Style Undermount

Wyndham Collection Sheffield 72 Inch

72" (W) X 22" (D)

X 35" (H)

Freestanding Cabinet-Style Undermount

Homecart 48" Cabinet Glass Top

48" (W) X 19" (D)

X 35" (H)

Freestanding Cabinet-Style Vessel

Stufurhome Malibu GM-6412-60PW-CR

60" (W) X 22" (D)

X 36" (H)

Freestanding Cabinet-Style Undermount
---
Advantages of a Bathroom Vanity
A bathroom sink vanity holds many excellent benefits. Consider the following as you decide whether to install a new single sink or double sink bathroom vanity.
Hidden Storage
Nearly all vanities (both single and double) act as built-in cabinets, allowing you a great place to store hygiene and cleaning products out of view from guests.
A Focal Point
Especially in a master bathroom, a bathroom vanity can act as a visual focal point to tie the entire room together. Consider this fixture to be a crucial piece of furniture that you'll see and use every single day from now on.
A Step Up from Standard
A bathroom vanity can act as a signal of maturity in your home décor. While a standard sink cabinet would do the job, your choice to install a fully-fledged sink vanity will signal to guests that you take your home decoration seriously.
---
Deciding Between Single and Double Bathroom Vanities
In terms of general function, single and double bathroom sink vanities serve approximately the same purpose: to incorporate sink-space countertops and built-in storage into a single location. However, both models differ in several important regards that you should consider before committing to one model or another.
Single sink bathroom vanities
As their name suggests, these are vanity-style bathroom cabinets with a single installation point for a sink. Ranging in size from 16 to 72 inches, these models generally come in both freestanding and wall-mounted varieties. Because they typically incorporate a smaller footprint and require less plumbing, they tend to cost less overall.
Apart from decreased cost, single sink vanities portend several other advantages. Larger models tend to include more flat countertop space than double sink models, while they also add more space for drawers (owing to the lack of a second sink basin).
Double sink bathroom vanities
On the other hand, double bowl options are similar but include two ports for installing a pair of sinks side by side. Starting at 48 inches in length, this style requires more space considerations and pre-planning to fit correctly. Because of their doubled nature, these models tend to be more expensive, in terms of a base price and installation costs.
Double sink vanities also back in some extra advantages. With two sinks, two people (such as spouses) can use a sink at once. Also, double models tend to match more high-end, master bathrooms when it comes to aesthetics and visual appeal.
---
Choosing the Best Single and Double Bathroom Sink Vanities
Scale
Before you commit to any specific style, material, or finish, be sure you take account of your bathroom's pre-determined space (based on your current arrangement and orientation). Assuming no other fixtures will move, you'll need to carefully measure how large your desired sink vanity is and compare it to your bathroom's size to get an appreciation of its overall scale.
Convenience
When comparing bathroom vanity models, consider how you currently use your bathroom cabinets. List off what you currently store beneath or near your sink (if anything) and consider if you may store those towels, hygiene products, and cleaning materials in the vanity storage in future.
If you carefully take into account how convenient it will or will not be to access said products, you may find that your best bathroom sink vanity is the one that is most practical to use.
Cost/Budget
Every bathroom remodel is done on a budget and your work partner certainly won't be pleased if you go over budget to get a bathroom sink vanity. When you start to shop, be sure that you are always shopping for models within your price range.
Even as you shop for affordable options, remember that cheaper models tend to portent more inexpensive construction and fewer features. Finding the sweet spot between cost, durability, and functionality is key to a successful and satisfying bathroom vanity purchase.
Design & Style
This is the prime category to let your creative mind flex its muscles. Once you shop around, you'll find that there are a wide variety of designs and styles for both single and double vanity sink models. Here, you can work to match a new or existing bathroom décor, be that modern, traditional, rustic, or artistic.
Material
The material composition can play a significant role in choosing the best vanity sink for your bathroom. As when you chose cabinets for your kitchen, the construction material of the drawers, knobs, and countertops all play a role in setting not only the décor tone but also the functional tone long term.
Cheap materials will degrade and decrease in value over time, so this vital installation behooves you to choose an option with durable construction components.
This focus on materials should also extend to choosing the best bathroom sink material to match your vanity. From acrylic to natural stone to porcelain and beyond, there is a wide range of sink material options available.
Before choosing a sink vanity, take some time to consider how your sink's material durability will compare to the vanity fixture that holds it for the long term.
Finish
Like the cabinets and table in your kitchen, the finish can play an essential role in selecting your bathroom vanity fixture. While the finish is aesthetically pleasing, it also serves the important functional purpose of protecting wood surfaces from heat and moisture infiltration – both common bathroom threats.
If you're selecting a bathroom sink vanity with wood features, check to ensure that the finish type is designed to protect against such common bathroom contaminates.
Storage Options
Perhaps a sink vanity's most useful feature, almost every model available includes some degree of storage space below the main sink. This storage space can be broken up into several compartments, giving you options to organize different sized items. Some standard vanity storage options include pull-out drawers and hinged cabinets.
Mounting Style/Installation
Mounting style (also sometimes called installation type) plays a crucial role in your new sink vanity's bathroom presence. While some models are easy to install, like freestanding cabinet-style models, others require several people to install, such as floating wall-mounted model correctly.
For more details on the differences between mounting styles, see the "Bathroom Sink Vanity Types" section below.
Warranty
As with any significant home investment, a practical warranty is essential to ensuring that your vanity's manufacturer is entirely honest about their product's quality.
Though not every sink vanity comes with a warranty, you should be sure to read the fine print on those that do to ensure that the manufacturer covers regular craftsmanship defects and functional shortcomings.
---
8 Best Single and Double Bathroom Sink Vanities Reviewed
1. UrbanFurnishing Jocelyn 42-Inch
Best Single Sink Bathroom Vanity
| | |
| --- | --- |
| | 42.0" (W) x 22.0"(D) x 34.5"(H) |
| Sink Type (mounting style) | |
| | |
| | Marble, wood (oak, not particle board), brushed nickel, stainless steel (hinges) |
| | |
| | Yes, 3-year limited for defects and craftsmanship errors |
The UrbanFurnishing.net Jocelyn 42-Inch Bathroom Sink Vanity is a beautiful free standing single sink bathroom vanity that will easily slot into any new or upgraded bathroom. At 42 inches across, this medium vanity won't take up too much valuable bathroom space while still holding an essential place of prominence as your bathroom's focal point.
In terms of design and style, this model is one of the most elegant, fitting in seamlessly with nearly any modern or traditional bathroom décor. While its matte grey color is unobtrusive and moderating, the white Italian marble countertop steals the show by imbuing your bathroom with an uplifting air of prominence and value.
Also called "Carrara marble," SF Gate's Jann Seal notes that this kind of marble is among the most "elegant," long valued in high-class estates for its perpetually cold surface.
Apart from the long-lasting value of the Italian marble countertop, this modern single sink bathroom vanity is also constructed from real oak wood (not cheap, flimsy particle board). While the brushed nickel knobs are undoubtedly eye-catching, they are also by nature durable and wear resistant, even after years of use.
Altogether, this grey single sink bathroom vanity is a fantastic buy, built with premium craftsmanship and carrying a nearly premium price tag. While this higher price tag may dissuade some, know that this model comes packed with added value beyond its external appearance – including dovetail joints, soft-closing hinges, and a 3-year limited warranty.
---
2. Fresca Mezzo 60" Teak Wall Hung
Best Modern Single Sink Bathroom Vanity
| | |
| --- | --- |
| | 59" (W) x 18.9"(D) x 21.6"(H) |
| Sink Type (mounting style) | |
| | |
| | High-grade teak MDF, acrylic resin, anodized aluminum, brass |
| | |
| | |
A prime example of a large 60-inch single sink bathroom vanity, this Fresca Mezzo model provides an extraordinary amount of free counter space on both sides of the central sink. An ideal aesthetic match for almost any contemporary or modern bathroom, this white single sink bathroom vanity projects an air of cleanliness to all guests.
Apart from the usual visual benefits of a wall-mounted floating sink vanity, this model includes a unique storage arrangement that sets it apart from the competition. Though the minimalist exterior makes it appear as this model only has three large storage compartments, it in truth has six storage spaces. Each larger compartment also contains a hidden drawer, allowing for enhanced organization of small items, like makeup containers and toothbrushes.
This model also provides you with some variety when it comes to the finish. Rather than forcing you to select one preset color, this model comes in several different finish colors, including black, white, grey, and teak. Each different colored finish is equally durable, protecting the wood surfaces from heat and moisture exposure for the long-term.
This model's acrylic resin is also exceptionally durable to this extent. Laura Leynolds at SF Gate notes that acrylic resin sinks are effectively "stain-resistant," requiring only simple buffing to remove scratches.
While you are paying a fair amount extra for this durability, you'll undoubtedly appreciate it many years from now when your sink surface is not cracked and damaged due to regular wear and tear.
---
3. KOHLER K-2362-1-0 Cimarron
Best Pedestal Sink for Small Bathrooms
| | |
| --- | --- |
| | 22.75"(W) x 18.875" (D) x 34.5" (H) |
| Sink Type (mounting style) | |
| | |
| | |
| | |
| | |
A prime example of a pedestal sink vanity, the KOHLER K-2362-1-0 Cimarron efficiently uses its allotted bathroom space to provide you and your family with a place to cleanse and freshen up. As a typical freestanding sink, this model doesn't require bolts or screws to secure it (relying instead on the internal water line and plumbing).
This fixture's construction is truly unique among its competitors. Built from a single continuous piece of vitreous china, this model has one of the smoothest surfaces that won't discolor over time.
As authors, Phillippe Boch and Jean-Claude Niepce describe, virtuous china is uniquely fired during production to eliminate "porosity" and thus make it more robust than standard porcelain alone.
To make your installation process more manageable, this model already includes standard sized pre-cut holes for the faucet head and handles. All of this hardware, including internal plumbing, hides comfortably in the narrow stand, leaving it with no interior storage space.
Though this model does not come with a faucet, handles, or other water hook up equipment, you can still bet that this is one of the best-valued models available on this list. If you're looking to upgrade your bathroom on a budget, this single bathroom sink will fit your needs and still provide visual unity with the rest of your frosted white bathroom.
---
4. Scarabeo Rectangular Ceramic
Best Wall Mounted Single Bathroom Sink
| | |
| --- | --- |
| | 16.14"(W) x 13.78" (D) x 5.51" (H) |
| Sink Type (mounting style) | |
| | |
| | |
| | |
| | Yes, 1-year limited on rusting and finish deterioration |
For some, nothing will suffice for bathroom fixtures like ceramic. For those choosy remodelers, the Scarabeo Rectangular Ceramic Wall Mounted Sink will make an excellent addition to their bathroom repertoire.
Time-tested and long a favorite of homeowners working to project cleanliness and serenity, this model's ceramic construction completes its aesthetic job with poise and simplicity.
SinkAdvise.co.uk even regards ceramic as having "hygienic" advantages over other sink materials, giving this model a leg up.
This model is also versatile, allowing it to fit into several different contemporary décor bathrooms. This is because this fixture can be affixed to a wall to "float" on its own or placed atop an existing countertop to function as a vessel-style sink.
Scarabeo stands by this product, providing you with a valid 1-year warranty against two common sink problems, rust and finish deterioration. Being as this model is manufactured in Italy, remodelers will be surprised to know that this model runs at a similarly affordable price tag to domestic models.
---
5. Vinnova Gela 60" Double
Best Double Bowl Bathroom Sink Vanity
| | |
| --- | --- |
| | 60" (W) x 22" (D) x 35" (H) |
| Sink Type (mounting style) | Freestanding Cabinet-style Undermount |
| | |
| | Laminated wood, vitreous china, satin-finish nickel, Carrara white marble |
| | |
| | Yes, 1-year manufacturer warranty |
An excellent standard for those in search of a freestanding cabinet-style sink vanity, this Vinnova model is built from several durable materials that will make it a bathroom mainstay for years to come. From the nickel handles to the Carrara white marble countertop, this fixture communicates reposed class to guests and family members alike.
Perhaps this double sink vanity's most enticing feature, this model comes with two pre-attached sinks. Each made from vitreous china, these sinks are stain-resistant, making selecting the right additions for this vanity a no-sweat proposition.
John Riha at HGTV even recognizes vitreous china's exceptional durability when used in bathroom sinks.
Each of these sinks is also installed as an undermount, meaning that they are free of a sink lip. While this aesthetically pleasing, this set up also makes it far easier to keep the sink rim clean and free of soap scum.
Of note, this model incorporates laminated wood construction. Though this lamination will serve to keep out moisture, it cannot compare in the long-term to a high-quality wood finish. Because this model runs a slightly higher than average price, this slight shortcoming doesn't outweigh its other points of great value.
---
6. Wyndham Collection Sheffield 72 inch
Best White Bathroom Vanity Double Sink
| | |
| --- | --- |
| | 72" (W) x 22" (D) x 35" (H) |
| Sink Type (mounting style) | Freestanding Cabinet-style Undermount |
| | |
| | Water-resistant wood, chrome-plated metal, porcelain, marble |
| | |
| | Yes, 2-year limited warranty |
Built with a high-end minimalist modern or transitional bathroom in mind, this model from the Wyndham Collection stands out as one of the best (and most expensive) models available to those looking for a while double sink vanity.
Even among other high-end double sink models, this Wyndham Collection fixture is constructed from the most water-resistant materials.
Much of this resilience derives from a unique finish including in the wood paint, allowing it to remain firm without warping after decades of exposure to a steamy bathroom.
Also, this model features a remarkable degree of internal storage. With four functional doors and five functional drawers, this fixture has room for towels, household cleaners, and so much more. Even though you are paying a decent amount more for this space, you can be sure that this model will never leave you without the storage or countertop space you desire.
---
7. Homecart 48" Cabinet Glass Top
Best Small Double Sink Bathroom Vanity
| | |
| --- | --- |
| | 48" (W) x 19" (D) x 35" (H) |
| Sink Type (mounting style) | Freestanding Cabinet-style Vessel |
| | |
| | Brass, chrome, wood (MDF), glass |
| | |
| | |
This Homecart model's stand out feature is easily its vessel-style basin. Though these can usually only be found on high-priced fixtures, this model includes them standard to enhance any type of bathroom décor.
With two of these sinks pre-attached to the glass countertop, you're getting double the aesthetic value, according to The Spruce's appraisal of the style.
Many models – freestanding and otherwise – do not come with a faucet, requiring you to buy separately. This fixture comes with this essential attachment, as well as two mirrors and two pop-up drain mechanisms.
A considerable drawback to this model is its reasonably standard list of construction materials. Though they'll hold up alright, this model should not be counted on to last longer than comparable models in terms of durability.
---
8. Stufurhome Malibu GM-6412-60PW-CR
Best 60-Inch Bathroom Vanity Double Sink
| | |
| --- | --- |
| | 60" (W) x 22" (D) x 36" (H) |
| Sink Type (mounting style) | Freestanding Cabinet-style Undermount |
| | |
| | Wood, Carrara white marble, stainless steel |
| | |
| | |
Finally, this Stufurhome Malibu model stands in as an excellent transitional option for those looking to balance both modern and traditional bathroom decors aesthetically. While this model certainly looks nice, it is also effectively functional owing to its spacey Carrara white marble countertop.
This Stufurhome Malibu model also stands out for its particularly durable handles and knobs. Each handle is built from solid stainless steel, allowing it to remain free of rust and corrosion even after many hands come into contact with them.
All in all, this model is very reasonably priced when taking into account both the stainless steel and marble components. With a whole load of differentiated storage beneath the main counter, this model shouldn't be looked over by those upgrading their bathrooms to include a two sink vanity.
---
Bathroom Sink Vanity Types
Wall-mounted/ Floating Bathroom Vanity
Though traditionally seen in industrial and commercial settings, wall-mounted sink vanities have become more prevalent in homes as interior designers imbue them with more artistic finesse. Rather than resting on the floor, these models "float" above the floor at a comfortable height, creating extra space below for piping and easy cleaning.
Recently, this type has become more affordable. That being said, high-end models are still relatively pricey, especially if you need to hire a plumber to install it on your bathroom wall.
Pedestal Sink
As the name suggests, this type of sink consists of a wide basin situated on top of a tall, slender base. These models are usually freestanding and are ideal for small bathrooms given their tight form factor.
Vessel Sink
Also known as a top-mount sink, these sinks resemble a large basin sitting atop the counter surface (rather than set into it). Very artistic in presentation, these types tend to be made of stunning materials like colored glass or marble to act as a focal point or statement piece.
Drop-in Sink
This type of sink is the "standard" that come to most homeowners' minds. These sinks "drop-in" an appropriately sized hole in the countertop surface, making them reasonably easy to install.
These sinks come in the most extensive variety of construction materials, with everything from stainless steel and cast iron to acrylic and stone used commonly.
Undermount Sink
This vanity sink type attaches to the bottom of an appropriately cut countertop, allowing for an aesthetically seamless appearance. Installing these sinks tends to be more difficult, requiring epoxy and metal anchors in most cases.
Cabinet-style vanity sink
These sink and vanity combinations are often designed to resemble traditional cabinets, with the intent of creating a matching décor across the entire bathroom. This type generally provides the most storage due to its cabinet-like construction, as well as some of the most straightforward installation
---
Bathroom Vanity Styles
Modern
Modern bathroom decors are distinguished by their generally minimalist infrastructure that doesn't sweat the details. In this case of a bathroom sink vanity, this means sleek, monochromatic hardware that remains strictly symmetrical across all cabinets, drawers, and sink detailing.
Traditional
Aesthetically a step up from modern styles, traditional style bathroom decors are noteworthy for their distinct but understated detailing. Traditional style bathroom sink vanities tend to be constructed from hardwoods (oak or mahogany) or else painted to appear so. Overall, these fixtures carry a furniture-like quality.
Transitional
Serving as the middle ground between modern and traditional styles, transitional décor borrows aspects from both design systems. Transitional style bathroom vanities can be distinguished from either contemporary or traditional models if they feature symmetrical designs and prominent detailing side by side.
Rustic or Farmhouse Style
This style is typified by its ruff-hewn appearance and texture, more befitting of a countryside setting than an urban dwelling. A rustic or farmhouse style sink vanity is often made of salvaged wood and incorporates worn metal fixtures or brass or bronze (if any).
---
How to Install a Bathroom Vanity Sink
The full sink installation process can vary from model to model, so you should always consult proper assembly instructions or a plumber when it comes to troubleshooting. However, this set of instructions should get you well on your way to understanding the general steps taken to install a bathroom vanity sink:
---
People also Ask (FAQs)
Is it cheaper to get a single vanity over a double bathroom vanity?
In general, single vanity models are cheaper simply because they are small and require less plumbing to install. However, cheaper doesn't always mean better. Be sure that you are purchasing a model made from high-quality materials, as a cracked vanity will ruin your bathroom set up no matter the size.
What is a comfort height vanity?
A comfort height vanity adheres to a new "standard" for bathroom vanities, which places the vanity countertop at 36 inches – approximately the height of average kitchen countertops. As such, these vanities are more comfortable for young children to use without assistance.
How much will it cost if I hire a plumber to install my bathroom vanity sink?
With the cost of both the sink and its installation combined, HomeAdvisor calculates that the national average for this work comes out to around $674. However, precise costs will vary from area to area, depending on labor rates for plumbers in your town or city.
Where is the best place to buy single or double bathroom sinks?
Bathroom sinks of all varieties can be bought from several different retailers, both physical and digital. While online retailers will likely give you the most affordable price (Amazon), brick-and-mortar retailers are more likely to have knowledgeable sale associates who can answer your sink related questions.
How long does a typical single or double bathroom sink last?
A major component of keeping a bathroom sink in working order for many years is by performing regular maintenance. In other words, your sink will likely last as long as you continue to care for it and keep it in working order. Be sure to read up on proper sink maintenance or hire a plumber to inspect your sink regularly.
How do you unclog a bathroom sink?
There are several methods for unclogging a stuck bathroom sink. This Old House prescribes one particularly effective way (involving the sink stopper mechanism) while Scott English Plumbing also provides several worthwhile home remedies for sink clogs (such as baking soda, sodium hydroxide, and pipe cleaners).
---
Conclusion
There's a lot to know about single and double sink vanities. From the various types and styles to proper installation, you now know more than the average bear when it comes to differentiating these useful bathroom fixtures.
When it comes down to it, I found it difficult to choose just one fixture to serve as the best bathroom sink vanity. But if I had to choose, I would gladly add the UrbanFurnishing Jocelyn 42-Inch Bathroom Sink Vanity to my home. This model's attention to durable construction while preserving a heightened aesthetic value helps this single sink vanity stand out from the pack.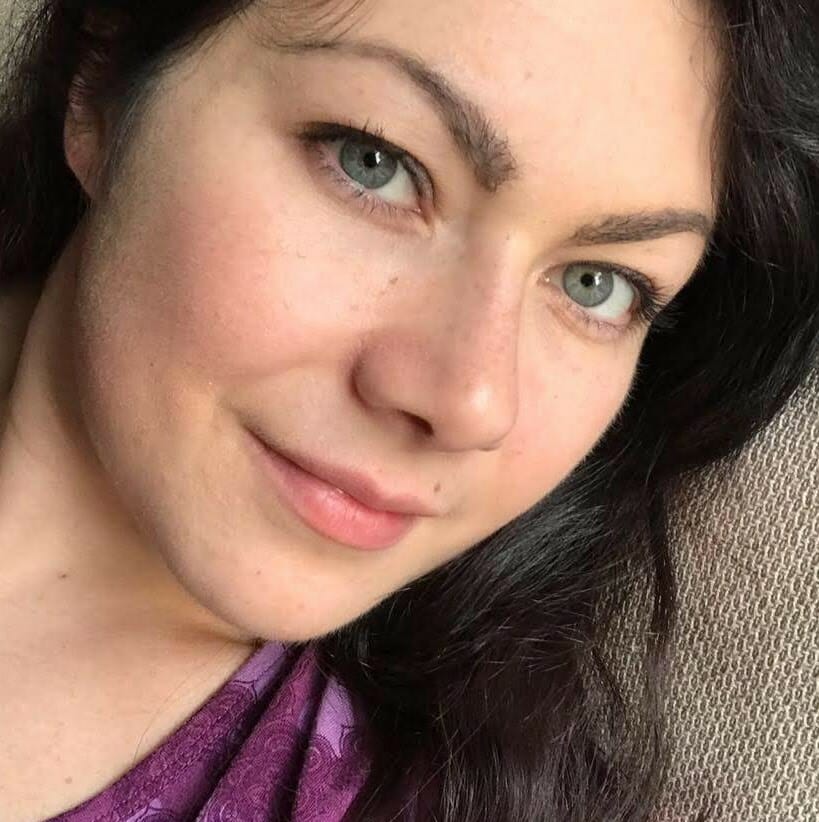 Holly Curell is the editor extraordinaire for Plumbing Lab. Having grown up in Michigan, Holly has spent time living in New York, Virginia, & currently North Carolina, where she lives with her husband & family. Holly loves DIY & has years of experience with at-home plumbing problems that arise from having 3 kids & living in colder climates. When she's not writing about her plumbing knowledge, Holly enjoys reading, hiking & relaxing with family.