Steam has produced many health benefits for centuries. Humans have used steam in baths, spas, and showers since the time we could control the heat. Now, you can have the luxury of a spa in your own home or backyard. A steam shower produces the benefits of a spa without having to leave your home.
Without the right steam shower generator, though, your shower won't function properly, nor will it allow you to relax. This article will cover the best steam shower generators and tell you what to look for before you buy. We will also cover the functionality and benefits of a steam shower generator. Ready to start relaxing? Read on.
Page Contents (Click Icon To Open/Close)
Steam Shower Generators Compared
| | | | | |
| --- | --- | --- | --- | --- |
| | | | | |
| | | | 3, 4.5, 6, 9, 12, 15, and 18kW | |
| | | | | |
| | | | | |
| | | | | |
| | | | | |
| | | | | |
5 Benefits of Using a Steam Shower
There are several well-known benefits to using a steam shower. Let's take a look at those benefits now.
1. Improved blood circulation
Heat from steam can increase the capillaries, allowing the blood vessels to dilate. This increase in blood flow moves oxygen through the body more efficiently. In turn, you feel less fatigue from normal tasks and exercise.
2. Clearer/cleaner skin
Steam is known to open pores and help clean them out. Clean pores promote healthier skin by reducing irritation, acne, and can reduce the redness and swelling from rashes.
3. Melts away stress
Steam flowing over the body has been shown to relax muscles, especially in the neck, shoulders, and back, where we carry our stress. By relaxing these muscles, you can feel your stress melt away.
4. Promotes weight loss
As you bathe in steam, you sweat. The excess water from your body is removed, which can lower your weight temporarily. However, this temporary weight loss can be the catalyst needed to see improvement by losing fat weight, not just water weight.
5. Clears and opens sinuses
Breathing steam is shown to expand the sinus cavities and increase the blood flow throughout the sinuses. Doing so helps clear out any congestion and diminish swelling, helping you breathe easier.
---
Guide to Buying a Steam Shower Generator
Below, you will find a brief outline of steam shower generators that you need to be conscious of. Before making your final decision, consider these factors.
Generator Size vs. Steam Shower Size
The size of the generator will determine how much steam it can produce and for how long.
Larger generators work longer and more efficiently to produce steam for long-term use.
Most steam showers are designed for more than one person. They generally won't fit in an existing bathroom.
Most installations are built outdoors, near the bathroom of the home, to use the plumbing and water supply from there. Because of this, a lot of steam shower generators need to be close to the shower installation. Some high-end models can be effective from over 20 feet away, though.
Generator Power & Voltage
Steam generators require electricity to operate. There are three main power supply options, including a standard 110-120v outlet, or hard-wired to a 220v circuit. Depending on the model you choose, you will need to accommodate the power requirements. Each steam generator is rated at a specific kilowatt power. For the most part, they use 1 kilowatt, though larger, more powerful models can reach 5, 10, or more kilowatts.
Run-Time & Wait Time
Another thing to consider is the waiting time. Like most water showers, you will need to let the generator get hot enough to produce steam. You will also need enough steam to make the steam shower worth it. Cheaper models will take several minutes to reach the right temperature and produce enough steam. More expensive models, though, can be ready in a matter of seconds.
Automatic Drainage
You will want to look for a model with automatic drainage. Unlike manual drains, automatic drainage prevents bacteria growth and helps the generator perform better. Manual drains will need to be emptied as soon as they are turned off, which is likely the last thing you want to do after a relaxing steam shower.
Automatic Shut Off
Because of the heat generated by the steam shower generators, most will come with an automatic shutoff feature. This prevents the generator from overheating and will prolong the life of the generator and its motors. If your model doesn't have this safety feature, you may want to look at a different model.
Ease of Use
Steam showers and their generators should be simple to operate. It is hard to relax if you are growing frustrated at the shower.
Installation is generally straightforward, though it can take some time and effort. Once installed, and mounted correctly, you can enjoy the benefits of the steam the generator produces.
The shower itself should have simple controls, safety features, and sensors to prevent scalding or damage to the shower, the generator, or you.
Price & Warranty
Steam shower generators need to be affordable. As long as the model you want is within your budget, you won't have any problems. Looking outside your planned budget range will only lead to worries, frustration, and anything except relaxation. Make sure your steam generator has a warranty that covers all parts, labor, and defects. A minimum warranty should be 12-months, though many go beyond this time frame.
---
7 Best Steam Shower Generators Reviewed
Now we take a look at the reviews of the 7 best steam shower generators. Each model listed below has its own advantages and disadvantages. Finding the right model for you is easy since we have done all the reviewing and testing for you.
1. EliteSteam ELS-7
Our Top Pick!
| | |
| --- | --- |
| | |
| | |
| | |
| | |
| | 1-year parts, 10-year limited warranty |
The EliteSteam ELS-7 is the best steam shower generator, without question. It is our top pick for a reason, several reasons, in fact. This kit contains the ELS-7 generator which offers you a straightforward and easy to follow installation. You can install this in an existing shower, too, provided you seal the area first. The kit also includes the control panel and comes in three finishes, brushed nickel, polished nickel, or polished chrome.
With 220v power using 7.5 kW, you will have steam in less than a minute. The average runtime for this model is 30 minutes, which uses less than 9 amps and under 2-gallons of water. Made by Steamist, EliteSteam is a subsidiary that provides high-quality products at a slightly lower cost.
These models are still expensive, but with a 10-year limited warranty (after the 1-year parts and labor warranty), you have little to worry about. When it comes to the installation, the guide offers full-detailed, step-by-step instructions that are easy to follow. If you need help, you can email, live chat, or call the company for quick, friendly assistance.
---
2. CGOLDENWALL
Large Range of Sizes Available
| | |
| --- | --- |
| | |
| | 3, 4.5, 6, 9, 12, 15, and 18kW |
| | 240v (except 12 – 18kW, 330v) |
| | |
| | |
The Cgoldenwall SteamBath comes in a broad range of sizes. You will find 7 size variations from 3 to 18 kW available for home, commercial, or gym/spa use. All of the models are 220v systems except for the 12, 15, and 18 kW models, which require 330v. For home use, you can connect the generators to 110v systems with little drop in performance.
The systems are simple to install, but they do not come with instructions. However, the company will send you installation instructions when you ask. It is easier to find them online or follow an installation video, though. As the company is based in China, the instructions, though in English, are sometimes difficult to understand due to bad translations.
The 6 kW system is ideal for most home use and will come with a control panel for use. The control panel also has an automatic shutoff that you can set for any 1-minute increment between 1-minute and 60-minutes. The classic systems (identified by the white cases) do not have automatic or manual draining. However, the upgraded (determined by the gold cases) come equipped with an automated drain system. You can upgrade the classic system yourself if you wish to save a few extra dollars.
---
3. YJINGRUI
Best 110v Steam Shower Generator
If you are looking for the best 110v steam shower generator, look no further. The Steam Generator from Yjingrui gives you 1.5 kW at 100v. You can also connect it to 220v is you want more power (3kW). With a maximum space for a wood or tile shower, you can use the 1.5kW option in up to 125 cubic feet. This is enough room for two to three people, depending on the setup of the shower. The warranty is limited to 1-year, and customer service is not the best.
Before you buy, make sure you are ready to install the day it arrives. Most users find the warranty starts from the date of manufacture, not install. If there are any problems, you will need to call as soon as possible. However, Amazon will help with returns and replacements if you buy through their site.
The generator kit comes with a touch screen control that offers temperature controls and an automatic shutoff timer (this can be reset to set to 0 when in use). Steam generation takes a few minutes but will last up to an hour per use, resulting in just under 5 gallons of water used during the full 1-hour session.
---
4. Kohler K-1696-NA
If you want the best look to Kohler, their plumbing products have amazed us for years, and the steam generator is no different. This simple to install product is the top of the range when it comes to durable and high-quality steam shower generators. Even though the install is straightforward, you may be required professional installation to maintain the warranty. Please read the fine print to see if your region is covered with a DIY install.
The Kohler brand is known and trusted, and this steam generator will perform. Water purity provides clean steam without adding anything to the mix. You also get Kohler's instant steam technology that fills your space in less than a minute.
A limited 3-year warranty protects your investment, which should be longer, considering the price range. If you want the performance of a professional spa at home, there is not anything better, regardless of price. You can find lower prices by downgrading to a smaller unit, of course, and Kohler has the options. From 5kW to 30kW, you are sure to find the price and size that match your needs and budget.
---
5. HappyBuy
Best Cheap Steam Shower Generator
If you want a steam shower and don't want to mortgage the house to afford it, HappyBuy is your answer. Their 9kW steam generator is the best cheap steam shower generator available. It isn't just affordable; they pack it with features.
The HappyBuy generator offers you manual draining, instead of automatic, but we doubt you'll mind. There are redundant safety mechanisms in place to keep you safe and the machine from breaking down. Even if the steam head gets blocked, the unit won't expand.
It also features temperature controls up to 135 degrees (F), along with a controller that doesn't require batteries and lighting control. You really can't ask for more. Installation is DIY without voiding the warranty, and you won't need it. This rugged machine will last for years with minimal maintenance.
The one downside is that the unit should not be installed in the bathroom. The case is not waterproof, which is odd. However, an attic install or in a closet is ideal for this box and the controls are wired, with over 150 feet of cable to use.
---
6. Steam Planet Superior
Best Self-Draining Shower Steam Generator Kit
| | |
| --- | --- |
| | |
| | |
| | |
| | |
| | 3-years (must register within 45 days of purchase with signature) |
The best self-draining shower steam generator kit comes from Steam Planet Superior. This kit has everything you need and a few unique items you didn't even think about. Let's start with the installation. They design this unit to be installed by a professional only. DIY installs will void the warranty.
The warranty is tricky, as well. Not too difficult, but you can't forget about it. When you purchase, you must make a note of the purchase date (not delivery date). You have 45 days from this date to return the registration card with your signature on it. The registration card will come shipped with the unit. Once received, the warranty period of 3-years will begin.
Now, the fun bits. The system comes with the generator, of course. This 9kW machine can fill a space up to 460 cubic feet in less than 2-minutes. It comes with the control panel and steam shower head so you can get in as soon as the install is complete.
On top of that, it also features an aromatherapy reservoir so you can entangle all your senses with jasmine, lavender, or any other essential oil aroma you prefer. The automatic draining feature will run as soon as you shut the system off, preventing water stagnation and bacteria growth.
---
7. Steamist Premium
Compact Model
| | |
| --- | --- |
| | |
| | |
| | |
| | |
| | 2-years craftsmanship, limited lifetime on parts |
Steamist is the name of names when it comes to steam showers. The Premium is their compact model designed to work with the Steamist Totalsense line of spa equipment. It comes with a compact design to fit anywhere. You do get a control cable included, but there isn't a control panel. The generator only will match up with several systems, or you can build your own. If you have the Totalsense equipment, this generator is a perfect match, especially for showers that are limited on space.
The 7.5kW generator will produce steam in less than a minute and is ideal for showers less than 240 cubic feet, including ceiling. If you are designing your own spa, or have some parts already, you will want the best money can buy.
Steamist Premium is that model. It isn't cheap, but you wouldn't expect anything less from the US-based company that stands behind every pane, wire, and weld they use. Each Premium compact generator comes with a 2-year warranty on all parts, labor, and craftsmanship. When the 2-years expires, a limited lifetime warranty kicks in for all parts. No other brand can match that.
---
How Does a Steam Shower Generator Work?
Steam shower generators collect and hold water, heating that water until it turns to steam. It then pushes the steam to the shower, where you get to relax and enjoy the many health benefits.
High-quality steam generators will be energy efficient, produce quality steam quickly, and maintain the steam for the set runtime. The best will also have quality parts, drains, and low maintenance.
---
Steam Shower Generator Installation
Most steam generators can be installed as a DIY project. You should adhere to all safety precautions, especially when dealing with electricity. A typical residential steam generator will run off of 220 volts, which can do a lot more than cause physical harm.
If you are ever in doubt, hire a professional to install your steam shower. Each model will come with detailed installation instructions, best practices, and general locations. You can mount the generator in a lot of places, including the attic, under the shower bench, in the bathroom along the wall, etc.
As a general guide, you will follow installation instructions like:
Note: the previous step may require permits, traps, pressure relief valves, etc. Check your city code for details.
For more detailed instructions, you can view this video for proper installation.
---
How to Size a Steam Shower Generator
The shower size, along with the room size, ceiling height, and construction materials, will all go into adequately sizing your steam shower generator. For the actual generator, you will need to know the cubic footage. To get the cubic feet, measure the length, width, and height of the generator and multiply the numbers together.
You also need to account for the kilowatts used by the generator and the power supply requirements. 110-120v options aren't as powerful as 220v models. Choosing the right kilowatts will also matter. 1 kilowatt is the minimum, but models range from 1, 5 to 10, or even 15kW.
---
People Also Ask (FAQs)
Do these units vibrate or hum, or are they completely silent?
High-quality steam shower generators are mostly silent. Cheaper models will vibrate and produce more noise. If you are trying to relax in a steam shower, a vibrating and noisy unit won't work well.
How much water does a steam shower use?
On average, a steam shower will use about 1-gallon of water every 15 minutes of operation.
Is it necessary to call a professional plumber for installation?
Some areas will require professional installation. You may be required to get permits, have a license, or meet strict building codes. A professional install in these cases is needed. Otherwise, with basic plumbing and tool knowledge, a steam generator can be a straightforward DIY project.
How much does it cost to build a steam shower?
A steam shower will cost whatever you want to spend. The minimum professional installation nationwide, averages about $2,000. However, if you want a custom shower, lighting, music, or other features, you will pay more — the installation price range averages between $2,000 and $5,000.
How often should I use a steam shower?
Like a hot tub, a steam shower should only be used for 15 to 20 minutes at a time. If you plan to use it more than once a day, a minimum of 20 minutes cooling off is recommended. Some users find the most benefits using a steam shower once a week, while others prefer every other day steaming.
Does a steam shower need to be enclosed?
The steam shower needs to be completely enclosed. Special steam gaskets are required on the shower door, too. All this to prevent the steam from escaping the shower.
What should be done to maintain steam shower generators & do they require any regular servicing?
Steam shower generators require little if any maintenance. Because they are sealed systems, there isn't much to do. However, you should regularly inspect the units to make sure there aren't any leaks, damage, or debris build-up that could cause a malfunction.
Where can I buy a steam shower generator for sale?
The best place to buy a steam shower generator is through Amazon. While most vendors sell their own on their websites, you will find better deals on the generators through the Amazon site.
New models are the most expensive, and you can save a lot of money buying the current or previous model, still new-in-box, that is no longer offered on the company site.
---
Conclusion
Steam showers are a luxury that is becoming more and more affordable. Having the right steam shower generator is crucial to your shower install. Choosing the right model can be a difficult task, having to keep in mind so many different factors.
If you have read through this article and still cannot decide which model is best for you, we recommend you go with our top pick. The EliteSteam ELS-7-BN has all of the features you need, simple installation, and a great warranty.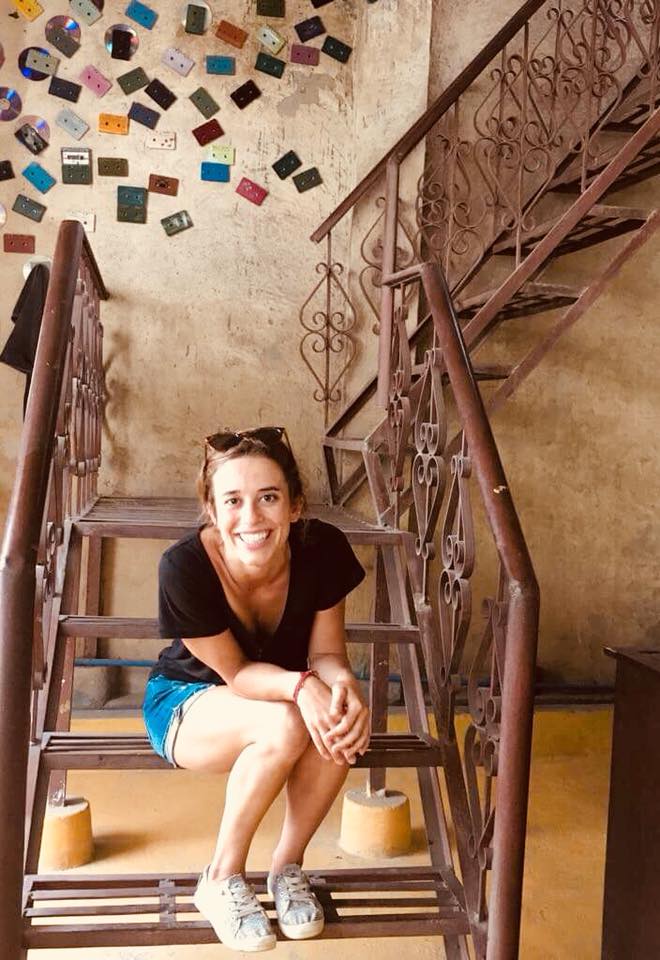 Caitlin Shaffer has been traveling & working as a content writer & SCUBA dive instructor since 2014. Having lived in Central & South America, Southeast Asia, India, & Australia, Caitlin has had many years of experience with a variety of kitchen, bathroom, plumbing systems & common household products. Other than writing about her plumbing experiences & knowledge, her main passions are yoga, ocean conservation, & sustainable development.