A home steam shower is one of the best ways to relax and one of the easiest ways to improve your physical health. Having a high-quality steam shower in your home is a luxury experience that can make your home feel like the best spa.
From improved circulation and a higher metabolism to healthy skin, exercise recovery, and better sleep, steam showers provide an extravagant and comfortable way to unwind.
We have compiled the best steam showers on the market to help you find the best model for your home based on your shower needs.
Page Contents (Click Icon To Open/Close)
Steam Showers Compared
Benefits of Steam Showering
Steam showers improve circulation and boost heart health. Studies have even shown that using moist heat regularly can even lower blood pressure, which is a risk factor for strokes, heart attacks, and heart disease. Steam showers also improve metabolism and contribute to healthy weight loss as well as to maintaining a healthy weight.
Skin can benefit from a steam shower because as the body begins to sweat, contaminants sitting on the surface of the skin are flushed out. Steam showers can help aid in recovery after strenuous workouts and improve sleep quality.
However, steam showers are expensive, and if you want one in your home, you should expect to spend anywhere from $3,000 to $15,000. This is a luxury item that will transform your home into your own personal spa and wellness center.
---
Purchasing the right steam shower for home
Enclosure
The enclosure that you use for your steam shower must be vapor resistant and watertight. No water or moisture can escape the shower and end up on your walls or ceiling. This can create mold over time. The enclosure also needs to be airtight so that the steam shower can retain heat. Steam showers reach temperatures of 100 to 110 degrees Fahrenheit.
Open cracks in seals will allow the heat to escape and won't provide the same health benefits. Choose an enclosure with proper seals and walls that are vapor resistant.
Dimensions
The dimensions of your steam shower are important, particularly for customers who want the maximum health benefits. The ceiling cannot be higher than 8 ft. because steam generators are not designed to fill large spaces. If the ceiling is higher than 8 ft., then all of the steam will rise to the top and be trapped there. If you want a ceiling that is higher than 8 ft., then you will need to purchase a powerful commercial steam generator.
Steam Generator/Power Requirements
Most steam generators and enclosure kits require a 208, 240, or 300 Volt electrical supply. Each steam shower has different voltage requirements and power ratings. Before purchasing your steam shower, be sure to review the voltage needed and the power rating. Your outlet needs to meet these requirements to properly use your steam generator.
Shower Head Type
Steam generators come with a variety of different shower head types. If you prefer another shower head type, you can easily switch it out at a later date. The shower head is not used in conjunction with the steam shower but rather is used as a regular standard shower option. You can choose from fixed shower heads, handheld shower heads, and even dual shower head options.
Safety & Features
We recommend reviewing the safety features and controls offered on each steam shower enclosure unit. Timers and wireless remotes are great additional control features. Automatic safety shut-off features should also be part of your steam shower unit. Some models offer sound system options to play music while you relax as well as mood lighting.
Installation
All of the steam shower units listed on our list come with enclosure kits. You will have all of the materials and supplies you need to install. However, many homeowners prefer to hire a professional to fit their steam showers.
Installation involves lining up plumbing, creating power line connections for the steam generator, and making sure the walls of the enclosure are airtight after installation.
Convenience
Consider the maintenance required with each steam shower unit design as well as the ease of use. Different steam shower enclosures and units are easier to use. Consider the comfort as well. Are there benches or seats in the steam shower? What about whirlpool jets for a luxurious steam bath? Choose a steam shower with the convenience features that are important to you.
Quality & Design
Each steam shower enclosure and unit has its own style. What type of aesthetic do you want, and does it compliment your existing bathroom decor? You also want to consider the overall quality of the unit and whether or not the unit will last. Is it durable? Do you like the design?
Certifications, Price & Warranty
Most steam shower units with enclosures have warranties that last from five to fifteen years. When you consider the price for a new steam shower, consider the protection you will receive from the warranty. Longer warranties can help justify purchasing a more expensive, luxury steam shower. Steam showers may be ETL certified, which means that the product follows North American safety standards. We recommend purchasing a steam shower with ETL certification when possible.
---
5 Best Steam Showers Reviewed
1. Ariel Platinum DA328-1F8-L
Our top pick!
| | |
| --- | --- |
| | |
| | |
| | |
| Steam Generator (Power Rating) | |
| | |
| | |
The Ariel Platinum DA328-1F8-L is the best steam shower on our list and our top pick. This 3kW steam shower has a gorgeous modern aesthetic design that will complement any bathroom interior. Powerful body jets include 14 whirlpool massage jets and 6 full-body jets for the ultimate relaxation experience. Steam is produced in as little as one minute when the shower is started.
A digital control panel is both modern and convenient, with controls for steam settings, shower water, entertainment, and lighting. This model is easy-to-clean with a built-in cleaning port on the steam generator. You simply add your cleaner to the cleaning port to clean the unit. Ariel also takes safety seriously and has a built-in heating limiter to ensure that customers are always in safe heat temperatures.
This unit is 7'2" tall and follows the basic enclosure rules for a compact area. You won't have to worry about heat loss with this unit. Some users have been frustrated that the steam generator and the tub require different voltages and, therefore, two dedicated lines. The steam generator requires 220 volts, and the tub requires 110 volts.
Other customers reported that this unit is difficult to install due to the large, heavy pieces. However, those same customers noted that a professional installer was able to install this unit easily. We recommend hiring an installer after purchasing this model. This steam shower unit is ETL certified and comes with a 10-year limited warranty. If you want a high-quality, beautiful steam shower with strong jets and therapeutic lighting, we recommend this model.
---
2. Steam Planet Orion Plus
best 2 person steam shower
| | |
| --- | --- |
| | |
| | |
| | |
| Steam Generator (Power Rating) | |
| | |
| | |
The Steam Planet Orion Plus is the best 2 person steam shower on our list because it has plenty of room for you and your partner. Do you want to take a steamy shower with your spouse? This 3kW steam shower is a romantic option for partners who want to relax and enjoy a spa experience together. Two removable oak benches are included so customers can sit while enjoying the steam.
Chromotherapy is also included as a feature of this model. Chromotherapy uses a variety of colored LED lights to create an extravagant peaceful experience. A rainfall shower head is perfect for standard showers and provides wide water coverage for easy showering. An easy-access control panel lets customers operate the generator, shower, lights, and temperature settings.
An important differentiator with this model compared to other models is that it is a steam shower only and does not include a tub for a bath experience. It does include a traditional standard shower option, but you cannot relax in a tub. This is best for homeowners who want a sleek, modern aesthetic and want to be able to simply "walk" into their steam shower. Eight body massage jets are located on the walls of the shower.
This steam shower is ETL certified and comes with a 3-year limited warranty. Some people have reported that this steam shower is also tricky to install, and like most steam showers is best when installed by a professional. We recommend hiring an experienced installer to fit your steam shower. This model also comes with a shorter warranty compared to other steam shower models on our list.
---
3. Ariel Platinum DZ959F8
value for money
| | |
| --- | --- |
| | |
| | |
| | |
| Steam Generator (Power Rating) | |
| | |
| | |
The Ariel Platinum DZ959F8 is the best residential steam shower for the money. This mid-range steam shower option includes all of the essential features people want for a tranquil at-home spa experience. This steam shower has 6 body massage jets on the walls that deliver strong relaxing massage streams for customers. The 6KW steam generator is one of the more powerful steam generators on our list and can create steam in as little as one minute.
The digital control panel lets users choose the settings for steam showers, standard showers, lights, aromatherapy, temperature, and entertainment. The entertainment option includes a built-in AM/FM radio; however, there is not a Bluetooth option for the speakers. A rainfall shower head is perfect for standard showers and mimics a quiet summer rain.
For homeowners who love aromatherapy, this steam generator has an option for adding essential oils to the steam. We recommend purchasing lavender, lemon, rosemary, or eucalyptus essential oils for greater detoxification and relaxation while steaming. This steam shower comes with a 10-year limited warranty from Ariel and is ETL certified.
Safe heat controls are also built-in, so users won't have to worry about exceeding safe heat limits. This steam generator requires a 220V dedicated line. Installation is complicated, and we recommend hiring a professional installer. If you want a high-quality steam shower with aromatherapy options, a powerful 6kW steam generator, and a sleek modern black design, then we recommend this model.
---
4. Ariel Platinum DA324HF3
best steam shower kit with corner enclosure
| | |
| --- | --- |
| | |
| | |
| | |
| Steam Generator (Power Rating) | |
| | |
| | |
The Ariel Platinum DA324HF3 is the best steam shower kit with corner enclosure for homeowners who want to place their steam shower in the corner. This model saves space in the bathroom but still offers plenty of room to shower and steam. This steam shower comes in a classic aesthetic with a clean white whirlpool tub and glass doors.
The tub and shower walls come with 28 massage jets to provide a luxury steam and shower experience. A handheld shower head, as well as a rainfall shower head, are available for standard showers. Digital control panel controls steam shower settings as well as traditional settings. Customers can add essential oils for an aromatherapy experience and set timers to moderate their steam. The built-in safety feature monitors temperature and does not allow the generator to move into dangerous temperature zones.
Users have reported that it can be difficult to step into the tub if you are an older adult. The tub is a deep, luxurious tub, and you must step over the high barrier to enter the steam shower. This model is also heavy and will require at least two people to move for installation.
This model does come with a 10-year limited warranty and is ETL certified. If you want a steam shower with dozens of massage jets, a deep tub, and rainfall shower head then we recommend this model. In one purchase, you can have everything you need to enjoy a steam shower in your home.
---
5. 2020 Madison Computerized
top of the range
| | |
| --- | --- |
| | |
| | |
| | |
| Steam Generator (Power Rating) | |
| | |
| | |
The 2020 Madison Computerized Steam Shower is the top of the range model on our list because it is the most customizable steam shower on our list. Homeowners can choose from three color designs: white, gray, and black. This model also comes with a walk-in bathtub, which is the perfect solution for customers who want a bath experience but also want easy walk-in access to their shower.
A 4.5kw steam generator produces quick steam, and 38 whirlpool massage jets provide a luxury steam experience. Other luxury features include a vitamin shower setting, overhead LED rainfall shower, colorful LED lighting, underwater lighting, stainless steel fixtures, and an AM/FM radio connection. The digital control panel located inside the shower conveniently provides access to steam, shower, and entertainment settings.
A rainfall shower head and handheld shower head are both included. Internal shelving makes it possible to store your favorite body and hair products. This model is also ETL certified and comes with a 10-year limited warranty. Customers have reported that this unit is heavy, which can make installation difficult.
This model is also the most expensive model on our list and may be out of some people's budgets. However, if you are looking for the most luxurious steam shower with dozens of massage jets and a whirlpool walk-in bathtub, then you cannot go wrong with this product.
What Is a Steam Shower?
Steam showers are regular showers but with a steam generator that creates a humidifying experience for homeowners. A traditional shower simply sends forth water streams through your shower head.
However, a steam shower has the option to take a traditional shower or to take a steam bath. Steam is produced rapidly so that the person can feel water droplets all around their body.
---
How to Install a Steam Shower: DIY or Professional?
To install a custom steam shower in your bathroom, expect to pay anywhere from $3,000 to $15,000. Most professionals will install a steam shower for $1,000 to $6,000 depending on the type of steam shower as well as additional features (lighting, sound systems, seating, etc.).
We only recommend installing your own steam shower if you have plumbing and construction experience. To help save on cost with a professional installer, you can offer to install smaller components of the steam shower on your own such as the lighting and sound system.
If you do want to install your steam shower on your own, start by collecting the necessary tools and reviewing safety precautions. Make sure that your steam shower will fit in the designated space. Safety precautions include ensuring that your steam shower generator will be close to your shower and that the flooring you choose for your design is a non-skid flooring.
We also recommend installing a shower enclosure kit rather than building your own steam shower from raw materials. Consider how you will physically move your steam shower into place. As you put each piece together, make sure that you are tightly sealing each component. Sal DiBlasi has an in-depth video of a complete bathroom steam shower installation.
---
Steam Shower Accessories
Steam shower generators
A steam shower generator is what creates steam in your steam shower. If you purchase a steam shower, it will come with its own generator that will create steam for your shower. However, steam showers can break down over time. When your generator breaks down, it is typically cheaper to purchase a steam shower generator to replace the old unit rather than buy an entire steam shower enclosure. This EliteSteam generator can be added to most steam shower enclosures.
Steam shower cleaners
Steam shower cleaners are an important accessory for your steam shower because you need to regularly clean your steam shower to prevent mold as well as dirt, dust, and grime build-up. A simple antibacterial all-purpose cleaner is perfect for cleaning the tile and shower head within your steam shower enclosure.
Steam shower exhaust fans
Your steam shower may or may not come with exhaust fans. If your steam shower enclosure does not have built-in exhaust fans, we recommend purchasing a set. This exhaust fan from Panasonic can be installed in your bathroom to help with overall ventilation and airflow. It is also energy-star certified and powerful as well as whisper quiet. Exhaust fans help to dry out the bathroom and prevent mildew.
---
Cleaning and Maintenance Of Steam Showers
Because steam showers produce so much moisture, they can easily breed mold if not regularly cleaned.
The best way to clean your steam shower is to use an all-purpose cleaner or antibacterial cleaner to wipe down the walls and the steam shower unit every week.
Scrub the walls and stairs. Then use fresh water to rinse off. If you have a vent, turn it on after each session or open the window or door to the bathroom to allow air to circulate.
This will help dry out the room and prevent moisture build-up.
We recommend changing the heating coils in your steam shower when you notice that the steam levels are dropping off. When your heating coils are producing lower levels of steam than average, it's time to replace them.
We recommend replacing heating coils every five to ten years, depending on how often you use your steam shower. It is also essential to check your water lines every month to ensure that you do not have leaks.
---
People Also Ask (FAQs)
Can a steam shower be used as a regular shower?
Yes! You can use a steam shower as a regular shower. You can add a steam-producing unit in your existing shower, or you can purchase a steam shower. All steam showers can operate as regular showers, but not all regular showers can be used as a steam shower (steam showers must be enclosed).
Do steam showers cause mold in the bathroom?
Steam showers can cause mold in the bathroom if you do not adequately air out the bathroom after each steam session. Steam showers create additional condensation that gathers on your ceiling, walls, and bathroom appliances. This condensation can linger and create mold.
Does a steam shower need a vent?
No, your steam shower does not need a vent. The steam created by your steam shower will become water at the end of the shower, and the water will simply move down your shower drain. However, if you have a room with a vent, using the vent can help to accelerate this process.
Can a steam shower have a window?
Yes, a steam shower can have a window. A window providing natural sunlight can lighten up the room. Your window may be part of the entire bathroom or may be part of the steam shower's enclosure. This depends on how your steam shower is built.
Most fully enclosed steam shower units have a glass component that can act as a window. However, if you are building a steam shower into your home and are using the walls as the enclosure, you may want a window.
What type of tile is best for a steam shower?
Porcelain tile is the best tile choice for a steam shower. Stone has also been used for steam showers, but stone absorbs heat, and porcelain tile does not. Porcelain tile is also durable and long-lasting. These tiles are great on the walls of a steam shower as well as the floors because they are not slippery.
What are the best steam shower brands?
The best steam shower brands are Ariel, Bath Masters, Platinum, and Aston steam showers. These are the premiere steam shower brands for a relaxing, luxurious steam session.
How much is a steam shower on average?
Steam showers range from $3,000 to $15,000 on average. The price point depends on the material used as well as the steam shower set-up.
Can I build my own steam shower? What do I need for building a steam shower?
Yes, it is possible to build your own steam shower. Although you save on labor costs, it's difficult to build your own steam shower, and we recommend purchasing a steam shower enclosure kit instead. This is more cost-effective for homeowners who want a luxury steam experience without renovating their entire bathroom.
Do steam showers use a lot of water?
Steam showers actually save water and therefore save both energy and money for homeowners. A 30-minute steam shower will use approximately 1 gallon of water. Compared to a shower head that continually runs water, steam showers save a significant amount of water.
What's the difference between a steam shower and a sauna?
A sauna is made out of wood and designed to create high temperatures with little humidity. The goal is to create a dry heat. Saunas can provide benefits for customers through intense sweating, but does little for respiratory concerns. A steam shower can help clear up respiratory issues by cleaning out the sinuses. A steam shower can help with breathing.
Steam showers are designed with tile and glass. The goal of a steam shower is to generate steam. A sauna typically has 10% to 25% humidity and temperatures reaching 150 to 200 degrees. A steam shower typically has 95 to 100% humidity and temperatures reaching 100 to 115 degrees.
---
Conclusion
Steam showers are a luxurious way to relax, wash your body and hair, improve your immune system, improve blood circulation and metabolism, and improve skin. Purchasing a steam shower for your bathroom can create a healthy spa experience for you each day.
If you want the absolute best steam shower money can buy for your bathroom, we recommend the 2020 Madison Computerized Steam Shower. If you want a more affordable version that still has most luxury features, we recommend the Ariel Platinum DA328-1F8-L or the Ariel Platinum DZ959F8.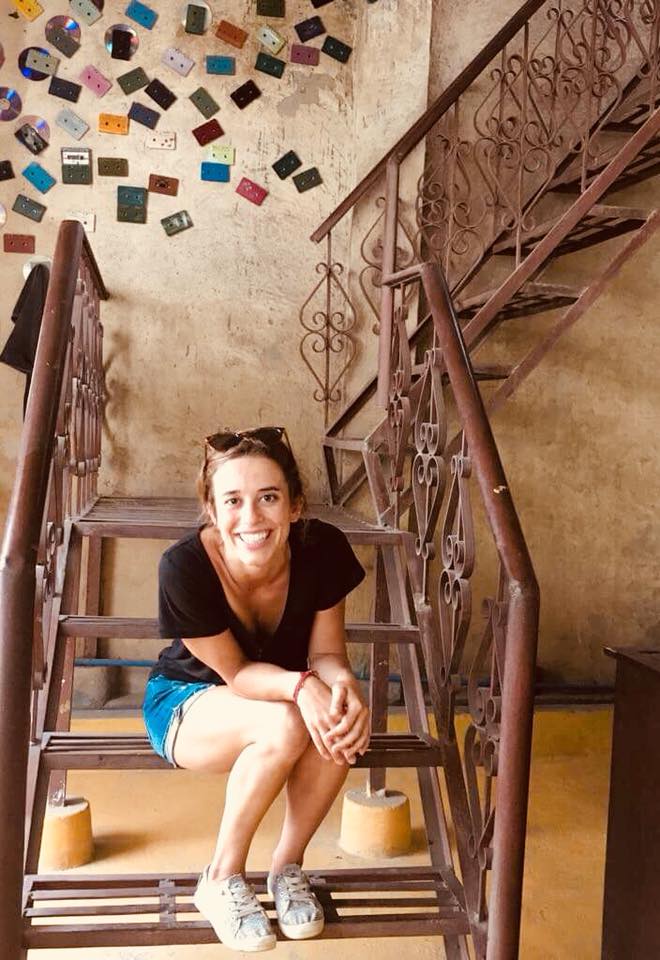 Caitlin Shaffer has been traveling & working as a content writer & SCUBA dive instructor since 2014. Having lived in Central & South America, Southeast Asia, India, & Australia, Caitlin has had many years of experience with a variety of kitchen, bathroom, plumbing systems & common household products. Other than writing about her plumbing experiences & knowledge, her main passions are yoga, ocean conservation, & sustainable development.