Toilet seals are a crucial component of any toilet installation. They provide the meeting point between the bottom of the toilet itself and the pipes below. Without them, there's a high chance of leakage from the toilet onto and around your floor.
Some toilet seals are made from rubber, but wax is arguably the most popular material. Wax has been used for toilet seals for a long time, and for a good reason.
Wax is malleable and adjusts well to the weight of the toilet, creating a super tight seal. However, wax-free seals are also famous for various reasons such as cleanliness and durability.
Read on to find out everything you need to know about wax toilet seals and reviews of the top 5 toilet wax ring.
Page Contents (Click Icon To Open/Close)
Toilet Wax Rings Compared
Why Seals Are Necessary For Toilets?
---
5 Best Toilet Wax Rings Reviewed
1. NEXT BY DANCO (10718)
First on the list is a seal by Danco. This is technically a wax seal, but the wax is hidden inside the rubber construction, preventing mess.
What we like best about this seal is that it is very versatile and adjustable to different flange heights. It comes with an extender to use if the flange is below the floor.
If the flange is flush or above? Don't use the extender. The design of the seal also means that the bolts are stabilized when the toilet is placed on, keeping them in place so you don't need another pair of hands to help you keep the bolts where they should be as you screw them down.
The seal created is very tight, and claimed by Danco to be "three times stronger than a regular wax ring." This is due to the gasket which draws the toilet firmly downward, pressing the wax super-tightly down into the drainpipe.
Happy customers have found that this seal eliminates any toilet wobbling or unevenness they experienced previously, thanks to the construction of this seal. The installation is easy and recommended for anyone who is a novice and has to take the job on alone.
On the Danco webpage, user JG Shelton writes, "Purchased this hoping I would not have to deal with messy wax rings any more. I was right! This was a snap to install. My flange is above floor, and I still had an issue with the toilet rocking after following the instructions and removing the black piece. I looked up the support reviews, and glad I did! Followed additional instructions to seal it a bit harder with my foot/shoe. After that it was a perfect fit."[2]
---
2. Fluidmaster 7513 Extra Thick
Best extra thick toilet bowl wax ring
Here we have a super thick wax toilet seal by Fluidmaster. The excess wax provides a tighter, more secure seal.
Excess wax does generally mean extra clean-up when it's time to change the seal again, but if it's done correctly then this shouldn't be necessary for a very long time.
The seal has been designed to be suitable for flanges which are above, flush or below the floor and fits with 3-inch and 4-inch drain openings which is standard for most drains.
The flange (which is attached) helps to direct the water and waste from the toilet and into the pipe without risk of leakages.
Do be aware that some people have found that even though the wax is extra thick, it's not quite thick enough for their toilet set up, especially if their flange is relatively far below floor level. But for standard flange heights, it should be completely fine.
It's effortless to install, ensure you get an even fit the first time around. There has been a bit of confusion about bolts, as some people have expected to receive bolts in the pack but have not. It seems that the bolts are not included and you must buy them separately.
---
3. Fernco FTS-3 Wax Free Toilet Seal
Best toilet wax ring for any floor type
This wax-free seal from Fernco is ideal for anyone who doesn't fancy the idea of handling wax or dealing with a waxy mess should they have to upheave the toilet again in future. It fits 3-inch drain pipes (Fernco does have a similar model for 4-inch drains).
There are four flexible ribs which slide firmly down into the drain, creating a tight, super-suctioned seal.
The broader part of the piece has a very sticky adhesive which sticks the seal tightly to the toilet. One of the great things about this toilet seal is that it works with all floor types, included heated floors (remember, wax melts!).
Whether you've got linoleum, tiles or even carpet, this seal works will all surface types. Another great feature is that if you don't get the placement right the first time around, you can remove the toilet and try again, something you cannot do with wax.
This is the seal for you if you don't want to handle or clean up wax, you have heated floors, and you want the flexibility of a forgiving seal which can withstand a few attempts at installation.
This retired engineer found the adhesive which sticks the ring to the toilet to be extremely impressive: "I'm a retired manufacturing engineer, and I've been around adhesives quite a bit, but whatever that glue is on this product is something else. I had to pull a toilet that had one of these installed, and I thought for sure that the adhesive would fail before it came out of the pipe, but it didn't! Amazing!".[3]
---
4. LASCO Reinforced Extra Thick Wax Ring
Best toilet wax ring with sleeve
This wax ring from LASCO features extra thick wax, with a sleeve on the inside of the ring which helps to create a tight seal in 3 and 4-inch drain openings.
The wax seal comes with brass bolts for securing your toilet onto the floor once you've finished the installation process.
The wax ring itself is reinforced with a urethane core to help the ring keep its shape as you install it.
The extra thick wax is excellent for floors which have been built up (i.e. with tiles), leaving the flange below floor level, as the extra height helps to bridge that gap and create a super tight seal.
Customers have found this wax seal to be a solid purchase, quite simply because it does what it's supposed to...it creates a tight seal and prevents leaks. Plus, it's easy to install.
We did notice that a few reports show that the wax can sometimes stick to the protective cover when unpacking the ring.
This could be avoided by very gently heating the ring with your hands or having a sharp knife handy to ease the lid off without removing the wax.
---
5. Fluidmaster 7530P8 Universal Wax-Free Toilet Seal
Best non-wax toilet ring
| | |
| --- | --- |
| | |
| | |
| | Bolts, nuts, washers, spacer |
| | |
| | |
The last on our list is another product from Fluidmaster, this time a wax-free toilet seal. This is a great toilet wax ring alternative for anyone who doesn't want to handle any wax when installing, removing and adjusting their toilet or bathroom.
The Fluidmaster is better than a wax seal in some scenarios as there is no mess and no leaks for any toilet, drain or flange.
If you have a heated bathroom floor, then this is a great choice, as there's no wax to melt and cause leakage. We especially love that this seal can be repositioned as many times as you need.
Perhaps you are redoing your bathroom floors and need to lift the toilet, or you want to check the flange, or simple re-install the seal if you didn't get it quite right the first time.
With a wax ring, you would have to remove the old one and use a new one every time you lift the toilet. This wax-free ring can be disrupted and repositioned without mess or compromising the seal.
One thing we will note is that while this seal is advertised as being compatible with all floors and flanges (i.e. all heights and gap sizes), a considerable number of customers state that this isn't the case and their toilet wobbles when this seal is used.
These customers had older toilets and found that this seal is better designed for new toilets and flush floor-flange configurations.
Note that you can stack the seals as well as using the spacer if you have a larger gap to bridge, but bear in mind that others have found this unsuitable for their older toilet configuration.
Almost three hundred 5-Star reviews on the Lowe's website speak for themselves. One says, "After trying the Better than Wax product, we will never go back to wax again. The installation was easy and I could feel the seal is secure. Great product! Installing a toilet has become a lot easier!!"[4]
---
how to find the correct Toilet Wax Ring for your throne
Material
Consider the material of the toilet seal ring you are purchasing, as there are a few different options.
The options are the classic wax option and wax-free options which are made of rubber. Some people find wax-free seals preferable as they are a little less messy than wax.
Others find wax to be more reliable and easier to install. Remember that wax seals cannot be reused if the toilet is lifted after installation, so if you get it wrong (i.e. you don't place the toilet on straight) you have to start again with a fresh seal.
Most wax-free seals are more forgiving of second tries. Also, consider your floor type. If you have a heated floor, find a wax-free seal.
Flange Height
Take a look at the flange on your floor (the piece which connects the pipe to the floor). Some flanges are flush with the floor whereas others are raised above the floor, and some are below floor level (recessed).
Most toilet seal rings specify which flange height they are most compatible with, and others give extenders just incase the flange is too short.
Drain Size
Be sure of the drain size below your toilet so you can find a seal which fits correctly into it. Drain sizes are pretty standard, from 3 to 4 inches. Some toilet seal rings have a sleeve or flange built in which makes the ring compatible with various drain sizes.
Related Article - How To Plumb A Toilet & Drain (DIY Guide Vs Plumber)
Wax Thickness
There are different wax thicknesses available, for example, "extra thick wax." Thicker wax is required for flanges which are set below floor level. Level or high flanges might only need a standard thickness.
Installation Ease
Installing a toilet seal is simple, but some models are more tricky than others. If you're taking on the task yourself, be sure that you know exactly what's required, what tools are needed and if you need to purchase any extra accessories such as bolts.
If you need to, ask the staff at the store (if you're buying in person), or check out a demo video if you're purchasing online.
Warranty
A good warranty will protect you if your toilet seal breaks or is faulty. Some brands offer a warranty of up to 10 years, (a sign of a reliable product).
Others offer a shorter warranty period of 1 year. Be sure of the warranty before you purchase the seal, so there are no annoying surprises along the way.
But reviews are also convenient when selecting a seal. Check online and scan the 1-star section to see how many similar faults or breakages there have been and you'll get a good idea of the quality you're receiving, and therefore the importance of a good warranty.
---
What are Toilet Wax Rings?
In simple terms, toilet wax rings are a thick, ring-shaped piece of wax (some with a plastic ring around the inner edge called a sleeve). The wax ring fits between the toilet outlet (the opening on the underside of the toilet) and the drain, creating a tight seal to bridge any gaps and prevent leakage and odors. They are found at all homeware stores and are super affordable and last a long time...until they need changing. They are a crucial part of toilet installations.
---
How Do Toilet Wax Rings Seal Up Leaks?
Wax toilet rings work as a seal between the toilet and the floor and pipes below. Because they are soft, they fit snugly into the toilet outlet and the pipes to seal off any leakage.
To replace an existing toilet wax ring, you remove the old wax ring, slot the new one into the hole in the floor, then lower the toilet over the ring, (onto the bolts).
The weight of the toilet will tighten the seal between the toilet and the pipe. Because of the softness of the wax and the weight of the toilet, a watertight seal is created.
---
Types of Toilet Wax Rings Explained
Basic Wax Ring
A basic wax ring is simply a wax ring, with no sleeves or other parts attached. Basic wax rings without sleeves can be a little less versatile when it comes to flange heights and drain sizes, but you can get various thicknesses and heights to help with this.
However, they are affordable, easy to install and do a great job when positioned correctly. The main downside to wax rings is that they do make a mess when it comes to changing the ring.
You have to scrape the wax pretty hard to remove it from the toilet and the floor flange.
Plus, they're not the best for heated floors as they can melt and compromise the watertight seal.
Wax Ring with Sleeve
Wax rings with sleeves have a ring on the inner circle of the wax ring (made from materials such as polyethylene).
The sleeve helps to create a tighter seal and funnels the water and waste from the toilet into the drain. They also help to fit into a range of drain sizes, such as 3 inches and 4 inches.
Wax Free Toilet Seals
Not everyone prefers wax when it comes to toilet rings. There are rings which do not include any wax at all and are made from heavy-duty rubber instead. They are generally less messy than wax as they don't spread and stick to the surfaces they come into contact with.
This means they can be re-used and no scraping when replacing the ring when the time rolls around again (which shouldn't be soon!). Another benefit of wax-free toilet seals is that they maintain their seal and integrity when the toilet is plunged. Sometimes, wax seals can be disrupted and compromised when the toilet is vigorously plunged, risking leakages.
If you have a heated floor, a wax-free toilet ring is preferable. However, others find that wax-free toilet rings aren't as reliable and don't achieve a tight enough seal like wax as they're not as malleable and soft.
---
3 Main Reasons Why Toilet Leaks
Broken flange:


The flange is what locks the toilet to the floor, so when it breaks, the toilet becomes loose and wobbly. When this happens, the wax seal is rendered useless, allowing water to leak at the base. This means you need to install a new flange and a new wax seal.

Loose bolts:


A simple reason for a leaky toilet is that the bolts have become loose, allowing the base of the toilet to become free from the flange below, therefore unsealing the wax ring, causing water to leak out. Because the movement has broken the wax ring seal, you need to replace the ring and tighten the bolts.

Worn out wax ring:


A worn-out wax ring is one of the main reasons why your toilet is leaking around the bottom. This means that the seal is no longer airtight and the wax is flattened and worn down to the point where it's just not doing its job. This means that it's time for a new wax ring.
---
Replacing Toilet Wax Rings
Replacing a toilet wax ring is relatively simple and can be done yourself, without the need for a plumber to come in and do the job for you.
Tools needed: wrench, towels, scraper, fresh toilet ring.
First things first, it's wise to lay down some towels around your toilet in the case of any leakages or escaped water when removing the toilet

Now, you need to turn off the water and make sure the toilet is cleared of all excess water. Turn the water source off at the wall by tightly screwing closed the valve which sits close to your toilet. Once you've done that, clear the bowl and tank by flushing the toilet

Now disconnect the water hose from the toilet (the hose that connects from the tank to the wall). You'll likely need to use a wrench to loosen it. This is where towels come in handy as there'll be some drippage

Now take your wrench and loosen the nuts on the screws which hold the toilet to the floor, you'll find them at the foot of the toilet. Remove the nuts then carefully lift the toilet and move it to the side to reveal the wax ring and drain. Be careful and get someone to help you if the toilet is very heavy or unevenly weighted. It's smart to place the toilet onto an old towel or newspaper to stop old wax from messing up your floor

Take your scraper and remove the old wax from around the flange, around the bottom of the toilet, and anywhere else it has migrated to. Take out and discard the old ring as well as the old bolts

Take this chance to check the flange to see if it's still intact and without cracks or breakages. If you need to, change the flange

Take your new wax ring and press it into the flange so that it sits even and flat. Don't push it too hard to get it out of shape, just enough so that it's seated securely

Install your new bolts in place (on the flange on the floor, pointing upward)

Carefully lift the toilet and place it right over the top of the bolts and the ring, pressing down once it's in place to help the wax to create a tight seal

Screw the washers and nuts back onto the bolts to secure the toilet evenly and firmly to the floor

Hook the water up again, and you're done

Keep an eye on the toilet for the next few days to make sure everything is tightly sealed, with no leakages
---
Toilet Wax Ring FAQs
Do toilets come with wax rings?
Some do, and some don't, depending on the brand. Double check when you purchase a new toilet if it comes with a wax ring. Or better yet, buy one anyway and have it stashed away should you need it in the future, or if you happen to mess up your toilet installation the first time around.
Can I reuse my wax ring?
No, you need to replace the old one with a fresh new one. Because the wax wears down, it can cause leakages, calling for a new ring with fresh, thick wax which will meld tightly.
The old wax ring needs to be scraped away and discarded. Plus, when a toilet is moved, the wax seal is broken, negating the very purpose of the seal no matter how new it is.
What are some signs of a bad toilet wax ring?
If you can smell a sewer-like smell coming from your toilet, there is leakage or your toilet is wobbling, there's likely an issue with the wax ring, and it must be replaced.
When should I replace a toilet wax ring?
You need to replace a toilet wax ring if you discover leakages or odors. But you must also change the wax ring whenever the toilet is removed and reset. Perhaps you are getting a new toilet, assessing the drains or are simply remodeling your bathroom floors.
In this case, no matter how long the old wax ring has been there for, a new one must be used. This is because the old wax ring will already be molded and pressed down, leaving room for leakages when the toilet is placed back.
How long will a wax ring last?
How do I measure the correct size for my toilet?
Use a tape measure to measure the diameter of the flange on the floor. Also, measure the flange height if it's above floor level.
When buying your new toilet ring, make sure the drain diameter matches up to the specs stated on the ring package, and be sure to check what flange heights the ring is suitable for, and if it is adjustable.
Learn More - How To Measure A New Toilet Seat Correctly
---
Conclusion
Now that we have explored the world of wax toilet rings and wax-free toilet rings, we hope you are feeling confident to go ahead and purchase the best wax toilet ring for you. We think that the best traditional wax ring is the Fluidmaster 7513 Extra Thick Wax Toilet Bowl Gasket with Flange, for 3-Inch and 4-Inch Waste Lines.
It is compatible with 3 and 4-inch drains, it has thick wax to create a superior seal and includes a built-in flange for a tight fit. It works with all flange heights (above, with or below the floor), and best of all, it's affordable and easy to install.
However, if wax really isn't your thing, we recommend opting for the Fluidmaster 7530P8 Universal Better Than Wax Toilet Seal, the best non-wax toilet ring for a tight seal without the stickiness.
If you are looking for something with all the bells and whistles, we highly recommend the NEXT BY DANCO Perfect Seal wax ring as our number one overall pick for your toilet!
References:
1. https://www.lowes.com/projects/bed-and-bath/replace-toilet-wax-ring/project
2. https://www.danco.com/product/perfect-seal-toilet-wax-ring/
3. https://www.fernco.com/testimonials/wax-free-toilet-seal-manufacturing-engineer-testimonial
4. https://www.lowes.com/pd/Fluidmaster-Better-Than-Wax-Rubber-5-5-in-Wax-Free-Gasket-For-Universal/50258405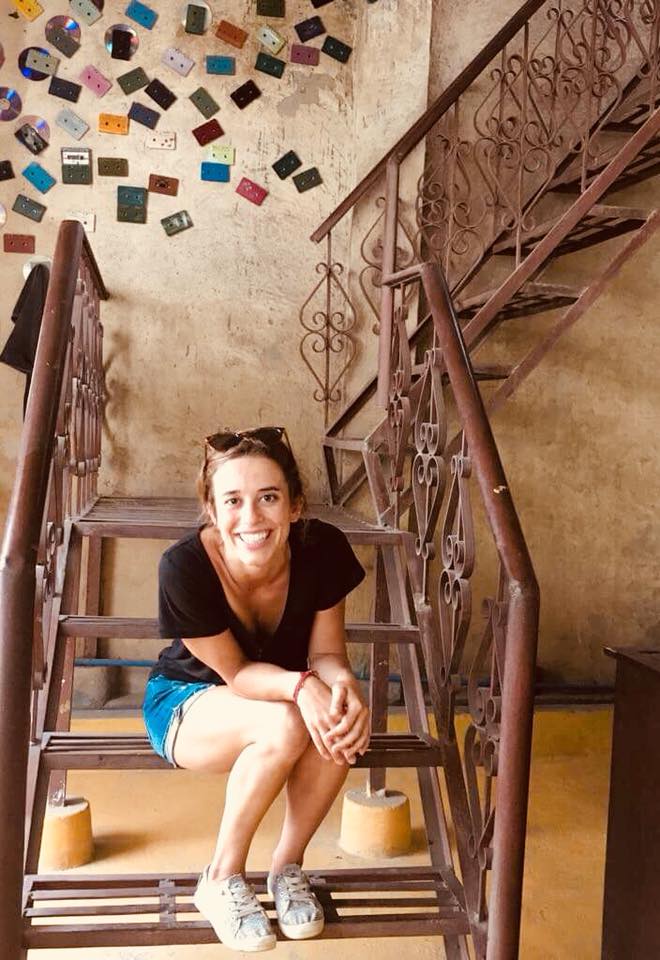 Caitlin Shaffer has been traveling & working as a content writer & SCUBA dive instructor since 2014. Having lived in Central & South America, Southeast Asia, India, & Australia, Caitlin has had many years of experience with a variety of kitchen, bathroom, plumbing systems & common household products. Other than writing about her plumbing experiences & knowledge, her main passions are yoga, ocean conservation, & sustainable development.