If you're planning on buying a new kitchen faucet, a touchless model can be an excellent way to modernize your kitchen. These faucets use a motion sensor to detect when your hands – or cup, or soup pot – are in front of them, and deliver water on demand.
There are many benefits to this type of faucet, including energy savings, sanitation, and convenience.
In this guide, I'm going to recommend six of the best touchless kitchen faucets online. I'll talk about their features, and why each one could be the best choice for you. I'll also explain a little more about their benefits, and tell you how to use and install them.
Let's get started!
Page Contents (Click Icon To Open/Close)
Touchless Kitchen Faucets Compared
| | | | | |
| --- | --- | --- | --- | --- |
| | | | | |
| | | | 6 AA Batteries (Optional AC Adapter Sold Separately) | |
| | | | | |
| | | | 6 AA Batteries With AC Backup | |
| | | | AC Power, Battery Backup Sold Separately | |
| | | | | |
Benefits of Hands-Free Kitchen Faucets in Your Home
Hygienic
According to The Daily Mail, kitchen faucet handles can harbor more bacteria than the average toilet handle. If that sounds troubling, why not install a faucet that you never need to touch?
Economical
The EPA tells us that the average American household uses 210 gallons of indoor water every day. Of that, 19 percent is used by faucets. Now think about how many times you've left the tap running because your hands were full, or because they were dirty and you'd need to use the faucet again in a second. Imagine the tap turned off on its own. That's a lot of potential savings!
Convenient
We only have two hands. What if they're both full? If you're trying to fill a pasta pot, for example, it can be helpful to have a faucet that turns itself on.
---
How to Choose a Touchless Faucet for Your Kitchen
Before I start reviewing anything, I want to go over some of the basics of touchless kitchen faucets. This will give you a better understanding of what we're looking at, and make it easier to understand the reviews.
Water Flow and Pressure
Your water flow rate from a kitchen faucet should be about 2.2 gallons per minute (gpm), or about 8.3 liters per minute.
This is more than a bathroom faucet, which can get away with rates of 0.5 gpm by using an aerator. But bathroom faucets are only used for washing your hands.
Kitchen faucets need to fill pots and tea kettles. While a lot of newer kitchen faucets run at 1.8 or even 1.5 gpm to save water, you probably wouldn't want one any slower than that.
As for pressure, the best way to increase it is to buy a faucet with a spray function.
This forces the water through smaller holes, causing it to move at higher speeds for blasting sauces and food particles off your dishware.
Power Source
We've already talked about the three main types of faucets. When you're making your purchase, think about how you use your tap. Do you use it many times a day? In that case, an AC powered faucet will give you more longevity.
Do you eat out most nights, and only use the faucet occasionally? A battery powered faucet will save you a lot of "vampire power" (the small amount of power drawn by appliances when they're plugged in but not running).
Also, look at the electrical situation in your kitchen. Depending on how the room is wired, it may be very easy – or complicated – to install an outlet where it's needed. Whatever variety you choose, consider a faucet with a manual backup. When your batteries die, or the power goes out, you'll still want to use your tap.
Sensor Accuracy
Different faucets will pick up motion from different distances. Usually, this is between 3 and 6 inches. The accuracy of these sensors depends on their location. Some faucets have sensors on the bottom of the spout itself, pointed directly down. Others have sensors near the controls, facing out towards the sink. Still, others have sensors in both places, which makes them easy to start no matter how you're approaching the sink.
Docking Method
There are two methods of docking or returning the spray head into place.
Mounting Options
Kitchen faucets can either be mounted on a single-hole or three-hole mount. Single-hole mounted taps have the temperature control mounted directly on the faucet's stem, while three-hole faucets have separate control handles.
Almost all touchless kitchen faucets are single-hole designs. If you currently have a three-hole faucet, or if your sink is equipped with three holes, make sure the faucet you're buying has a mounting place to cover up the extra holes.
Durability and Aesthetics
There are a few different finishes available on kitchen faucets. Most of the choices, such as brushed or satin nickel, or brushed and satin steel, are purely cosmetic. However, you'll want to make sure your faucet's finish matches the rest of your hardware.
The one exception to this is a spot resistant finish, which is precisely what it sounds like; it won't collect small spots when it gets splashed, which means you'll need to clean it less.
Convenience
While most touchless faucets require minimal maintenance, you'll want to consider a few other things in terms of comfort.
Price and Warranty
The old saying "You get what you pay for" applies to faucets as much as to anything else. Now, I'm not saying you should run out and buy a thousand-dollar designer faucet. What I'm saying is that anything under $150 is pretty much guaranteed to be junk.
Generally, the electronics warranty on a touchless faucet will run between one and five years. You're not going to see anything longer than that, because electronics don't last as long as durable metal parts. In terms of everything else, look for at least a 10-year warranty, if not a lifetime one.
---
6 Best Touchless Kitchen Faucets Reviewed
1. Moen Arbor Motionsense
Our top pick
| | |
| --- | --- |
| Flow Rate/Water Consumption | |
| | Modern, spot resistant stainless steel |
| | |
| | |
| | |
| | 5-years on electronics, lifetime on hardware |
The Moen Arbor Motionsense Two-Sensor Touchless is my choice for the best touchless kitchen faucet. There's a lot to like about this faucet, but let's start with the most obvious: it has two motion sensors. You can turn it on smoothly, without having to wave your hand around to get its attention.
"Had one in our old house for several years. Just moved and it getting a new motionsense was one of our first things to add to new house. Can't live without it." - A 5-Star Review from the Moen website
I also appreciated the override mode, since I like to defrost and marinate meat in my sink. Just hold your hand over the bottom sensor for five seconds, and it will deactivate. When you need to use the faucet again, repeat the process, and the sensor will turn back on.
The one thing about the Arbor Motionsense that disappointed me was the lack of a manual override. While it's battery powered, so you don't have to worry about power outages, it would still be nice to have a manual option when needed.
---
2. Delta Faucet Leland
Best rated touch-on kitchen faucet
| | |
| --- | --- |
| Flow Rate/Water Consumption | |
| | Traditional brass with stainless finish |
| | 6 AA batteries (optional AC adapter sold separately) |
| | |
| | |
| | 5-year on electronics, Limited lifetime on hardware |
The Delta Faucet Leland Single-Handle Touch was almost my choice for the best touchless faucet, but the Moen Arbor beat it out by a hair. Still, this second-place faucet is excellent quality. The thing I appreciated most was the LED battery indicator. It's a small thing, mainly because batteries will last for a year or more, but if my phone, laptop, and electric shaver have battery indicators, so should my electronic kitchen faucet.
This faucet's warranty is as good as the Moen's; 5 years for the electronics, and limited lifetime coverage on everything else. The motion sensor is located in the faucet head itself, so all you need to do to deactivate it is turn it away to the side while you're working in the sink.
I only had one complaint about this faucet, but it was significant enough to downgrade it to runner up. It drips if you leave the manual control anywhere but dead center. This isn't a big deal if you live alone. But if you have kids or guests, you'll need to follow along behind them and make sure the faucet was shut off properly.
On the Delta website, user BryanA writes, "I am very satisfied! The instruction manual and on-line Delta manufacturer's video helped prepare me for a straight-forward and clean installation. All of the faucet's features are working as advertised and expected."
---
3. BioBidet FLOW
Best value touchless kitchen faucet with multi-spray head
| | |
| --- | --- |
| Flow Rate/Water Consumption | |
| | Modern design with a brushed nickel finish |
| | |
| | |
| | |
| | |
If you're looking for a great value in your touchless faucet, but you still want to have different spray options, I recommend the BioBidet FLOW Motion Sensor Kitchen Faucet. It also has a manual override, which is impressive for a relatively inexpensive hands-free faucet.
The control box contains a replaceable ceramic filter, which is an excellent feature if you're on city water and don't have space or money for a whole house filter. The spray selector is easy to use — press one side for a wide spray, and the other way for an ordinary, free-flowing faucet.
The warranty is good for five years, but when it expires, you lose coverage on both the electronics and the hardware. On the other hand, you save a lot of money up front buying a more affordable faucet.
The batteries last for up to a year, but they're inconvenient to replace, or even to install in the first place. They mount in a battery magazine that you need to remove from the control box to insert the batteries. While the batteries feed into the magazine easily, it fits very tightly in the control box. Unless you have lots of patience or the strength of Hercules, you'll get frustrated during this process.
On the BioBidet website, over 600 5-star reviews speak for themselves, with one saying, "I just got my faucet installed and I love the sensor feature. It was very easy to install, don't need to be a plumber. This product is very good quality, I would highly recommend it."
---
4. KOHLER Sensate
Best touchless kitchen faucet with the quickest response sensor
| | |
| --- | --- |
| Flow Rate/Water Consumption | |
| | Contemporary design with stainless steel finish |
| | 6 AA batteries with AC backup |
| | |
| | |
| | |
When I first checked out the KOHLER Sensate Touchless Kitchen Faucet, I thought it was too expensive to be worth buying. However, after checking out some of the online reviews, I decided to give it a try. Wow, this faucet is impressive!
Let's start with the response time, which is only 20 milliseconds. While some touchless faucets have some delay between the time you move your hand in front of them and the time they turn on, the Sensate Touchless is instantaneous. I can get impatient while I'm in the middle of frying some chicken, so I appreciated this. If that's not enough, the entire package comes with a limited lifetime warranty.
The hybrid power supply is also a fantastic feature. While you can run this faucet on battery power alone if you don't want to mess with plugging it in, I prefer going as long as possible between battery changes.
The only downside to this faucet – other than the price tag – is the flow control. You can only set it to medium pressure if the temperature is precisely in the middle. Anywhere else, and the faucet will be running at full blast.
Make sure to check out our other Kohler reviews, too!
---
5. Pfister Stellen React
Best Touchless kitchen faucet with three function pull-down sprayer
| | |
| --- | --- |
| Flow Rate/Water Consumption | |
| | Contemporary nickel with spot-free stainless steel finish |
| | AC power, battery backup sold separately |
| | |
| | |
| | 1-year on electronics, Lifetime on hardware |
I wanted to list a hands-free kitchen faucet with more than two spray functions. While there are several choices on the market, I recommend the Pfister Stellen React Touch-Free 1-Handle Electronic. Not only does this faucet have your standard spray and stream options, but it also has a "pause" button on the pull-down sprayer head, which is perfect if you're using it for rinsing dishes.
Alternatively, you can shut the faucet off by waving your hand in front of the sensor. While it's nice not to have to rely on the 2-minute auto-shutoff, the sensor is extremely sensitive. This can cause it to shut off while you're cleaning fruits and vegetables, or doing other work that requires you to move around right in front of the sensor.
Pfister says, " You're the boss. When trying times call for taking kitchen matters into your own hands, the React faucet sensor can be overridden. Use manual override to move along with business as usual."
This faucet is powered directly from your power outlet, but Pfister sells an optional battery pack separately if you want a battery backup. You can also override it manually using the control handle, so you'll never be stuck without water during a power outage.
---
6. ANZA Touchless Sensor
Best Touchless dual function sprayer kitchen faucet
| | |
| --- | --- |
| Flow Rate/Water Consumption | |
| | Modern design with spot-free stainless steel finish |
| | |
| | |
| | |
| | |
The ANZA Touchless Sensor Kitchen Sink Dual-Function Sprayer is my recommendation for the best dual-function sprayer on the market. Don't mistake me – there are other excellent dual-function sprayers out there, including my top choice. But the spray function on this faucet is powerful, making it an ideal choice for people who hand wash a lot of dishes.
ANZA compliments this with a 12-inch hose that's easier to maneuver around your pots and pans than a shorter, standard hose. While the hose retracts automatically, it doesn't have any magnets for docking. While I haven't heard of anyone having issues with this, it could end up hanging loose if the retraction mechanism loses strength over time.
This faucet only has a 12-month warranty, but that should be long enough to handle any electrical issues. After all, electronics usually fail quickly, or not at all. Besides which, this is a very low priced faucet, so you're saving a lot of money up front.
Types of Motion Technology Kitchen Faucets
Just like any other electrical appliance, touchless faucets require a power supply. This may not be the most exciting decision you need to make, but it's something you'll need to keep in mind from the start. The last thing you want to do is buy an AC powered faucet only to find out you'll have to pay an electrician a small fortune to wire a new outlet.
---
How to Use Hands-Free Sensor kitchen Faucets
When the faucet is installed and hooked up to the water supply, you'll need to set your preferred temperature and pressure.
Wave your hand in front of the motion sensor to start the faucet running, then adjust the temperature and pressure to a level that's comfortable to washing hands or dishes.
Once you've done that, you're ready to go. The faucet will turn on whenever it senses motion and will shut off after it doesn't see any more movement – usually somewhere between 30 seconds and two minutes.
If you need to adjust the settings, use the manual controls the same way you would with a traditional faucet.
---
Installing an Automatic kitchen Faucet
Installing an automatic faucet is the same as installing a traditional faucet, with a couple of added steps for installing the battery pack and electrical control box.
To begin with, you'll need to remove your old faucet. Turn off the hot and cold water supplies, disconnect the supply lines from the old faucet, and remove it. You'll probably need a wrench to unscrew the mounting washer on the bottom side.
Once that's done, put the new faucet into place. Feed the supply lines and cable through the hole, and put the deck plate in place if there is one. Slide the mounting washer over the bottom of the faucet and screw it in until the faucet fits snugly. If the faucet has a removable head, install the hose bracket about two inches from the end of the hose, to keep it from getting pulled all the way through.
Next, mount the control box on the bottom side of your sink. You may need to pre-drill some holes to do this. Connect the faucet hose to the correct hole, and use the wrench to screw the supply lines in snugly, but not over-tight.
Finally, install the battery pack. It should be close enough to the control box for the cable to reach, but not directly under the sink. If God forbid, the sink should start leaking, you don't want it dripping all over your battery pack and ruining it. Finally, hook the battery pack up to the faucet, and you're good to go.
If you're not comfortable doing all this, it can be a good idea to call a plumber or even a handyman. If your faucet requires a power outlet, you may need to hire an electrician to install one.
Tools required:
---
People also Ask (FAQs)
How long can I expect my touchless kitchen faucet to last?
It depends on the manufacturer, but when in doubt, the warranty is usually an excellent guide to the kind of confidence a manufacturer has in their product. I've stuck to brand name manufacturers, most of whom have warranties of 10 years or more. Even bargain manufacturers usually offer a 5-year warranty, while some premium sellers provide a lifetime warranty.
Do touchless kitchen faucets use too much electricity?
No. The whole point of a touchless faucet is to save energy, not waste it. Depending on how many batteries it takes and how often you use it, a battery-powered faucet will generally last for one to five years before it requires new batteries. AC faucets can draw vampire power when they're not in use, but this is a minimal amount.
How do I control the temperature of a touchless kitchen faucet?
Most people set the temperature to a warm setting that's useful for washing hands and dishes. If for some reason you need your water ice cold or steaming hot, you'll need to adjust it manually.
Why do touchless faucets cost more than traditional ones?
Touchless faucets have all the components you'll find in a traditional faucet, but they also have a motion sensor and a small motor for controlling the valve. Also, they need either a battery compartment, an AC cord, or both. This makes them more expensive to produce.
Are touchless faucets worth the cost?
It depends on how often you use them, and how much water you waste with your traditional faucet. If you're already extremely conscientious about water use, they may not save you much and will be a convenience. If you're like me and have a habit of leaving the faucet running while you multitask in the kitchen, they can save a lot of water.
How does an automatic faucet save water?
An automatic faucet saves water by shutting off if there's no motion in front of it. This keeps you from inadvertently – or purposefully – leaving the faucet running while you're not using it.
Do touchless faucets require additional maintenance & cleaning?
No. The only extra maintenance you'll need to do is change the batteries every year or two.
---
Conclusion
I hope this guide answered all your questions about touchless kitchen faucets. I also hope you liked one of the products I reviewed enough to buy one. They're all excellent choices, but in my opinion, the Moen Arbor Motionsense Two-Sensor Touchless is the best of the bunch. The dual sensors, 5-year electronics warranty, and limited lifetime warranty put it on the top.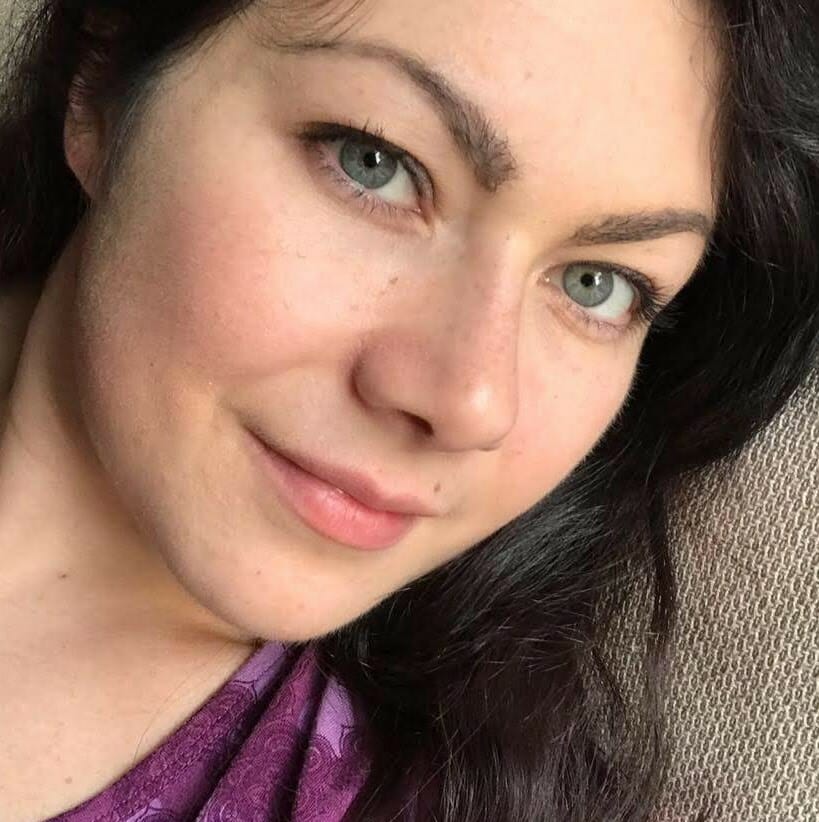 Holly Curell is the editor extraordinaire for Plumbing Lab. Having grown up in Michigan, Holly has spent time living in New York, Virginia, & currently North Carolina, where she lives with her husband & family. Holly loves DIY & has years of experience with at-home plumbing problems that arise from having 3 kids & living in colder climates. When she's not writing about her plumbing knowledge, Holly enjoys reading, hiking & relaxing with family.