Our #1 Choice
For the Kitchen
Choosing the right faucet can be a significant decision point, regardless if you are building a new bathroom or kitchen or upgrading older equipment. Visual appeal, features, and cost are all factors to consider.
From our experience, we have found Brizo to be a reputable brand that can give you the best of all three. Brizo is a higher-end faucet company based in the USA, and they have a wide range of models to fit just about any functional or stylistic need.
Brizo is a wholly-owned subsidiary of Masco Corporation, the same company that manufactures and distributes quality brands such as Delta and Peerless. Brizo models, in particular, are made in a plant in Jackson, TN.
So, if you're in the market for high functionality with a great sense of style, a Brizo faucet may be just what you are looking for.
Page Contents (Click Icon To Open/Close)
Brizo Faucets Compared
| | | | | | |
| --- | --- | --- | --- | --- | --- |
| | | | | | |
| | | | | | |
| | | | | | |
| | | | | | |
| | | | | | |
---
Why Choose Brizo?
The best answer, of course, is 'why not '?!? All jokes aside, there are several reasons why a Brizo faucet may be your best choice.
Finish Durability
One thing about Brizo faucets is that the construction and finish are top-notch. They typically do not fade, chip, or age over time, and it's not uncommon to see ones which are several years old that look just as good as the day they were installed.
Warranty Coverage
Brizo offers a limited lifetime warranty on their products for general residential use and up to five years for commercial applications. It's always comforting to know that your investment will be covered in the case that something does fail.
Visual Design
Put, Brizo faucets look great! They have a modern design flair that runs through the entire product line, even attracting a partnership with fashion designer Jason Wu.
---
Guide To buying a Brizo Faucet
When it all comes down to brass tacks, Brizo faucets are subject to the same factors as the competition when it comes to making the right buying decision. But what should you look for?
Let's take a look at some of the things you should take into consideration…
Style & Finish
Brizo faucets have a style and visual appeal that isn't typically found in models from most other manufacturers. They all were meant to exude 'high-end' charm and are found in a range of top-quality finishes that may be a perfect fit for any overall kitchen design.
Size
Modern design factors aside, having a high spout height and reach amount (for articulating arm designs) are must-haves for many general kitchen tasks – that's on top of merely looking impressive! Just taking a quick look at the Brizo line will show that the overall design theme keeps this functionality in mind.
Operation
Different applications can make one model type preferable over another.
For example, a single handle model may be best for the kitchen, while a dual handle unit would be just fine for your bathroom.
Brizo also offers models to meet a wide range of tastes, offering models that also may be operated with a simple touch of your finger or forearm (great for when your hands are full in the kitchen).
Touchless faucets are a great option as well - they typically utilize infrared sensor technology where all you have to do is wave your hand in the right proximity to turn it on or off.
Flow Rate
Brizo has designed their faucet lines to not only look great but to be among the best for the purposes for which they were intended. Kitchen models that were meant for moving water fast (like filling pots rapidly) can have flow rates that are more than twice what you'd find in a model that was meant for your bathroom.
Durability
Any faucet that you decide to purchase – regardless of the brand – needs to be durable enough to last under repeated use for a long time. Cheaper units are often less expensive for a reason – either they use substandard materials, the build quality isn't the best or some level of both.
With a Brizo unit, you'll find that durability isn't a concern. They are designed and built for the long haul, using only the best materials and manufacturing processes.
Mounting Style/Installation/Number of Holes Required
The mounting style of your faucet is usually a significant factor as to how easy – or difficult – it can be to install. Most installations on single handle faucets require only one mounting hole as both the hot and cold water inlets are typically integrated into the body of the unit.
Three holes are typically used for dual handle models as you'll have to accommodate for each of the water control valves (one for hot and one for cold). Wall installations can be the most difficult to do correctly. We would recommend using a professional plumber in this case, as this style usually requires tapping into water lines inside the wall.
By contrast, sink or counter installations typically can be done quickly with pre-made extension hoses that directly connect to existing shut off valves that are installed with the house plumbing.
Warranty
The level and coverage of a product warranty can be one of the most significant factors you should consider for any product, and faucets are no exception.
Look for warranty periods that are longer than most, and that has a high level of coverage and consumer convenience.
With their residential limited lifetime warranty, Brizo shows that they believe in the quality of their products and that customer satisfaction is their ultimate goal.
---
Special Features of Brizo Faucets
So, we've discussed many reasons so far why a Brizo faucet may be the model that you would prefer over all of the others on the market today. Adding to their appeal, Brizo also has many special features that will give you benefits that may tip the scale their way.
---
5 Best Brizo Faucets Reviewed
1. Brizo 61025LF Artesso
With all of the models and options that Brizo offers, it's hard to pick one that rises above all the rest. Taking everything into account, the Brizo Artesso is our choice for not only the best bar faucet in the Brizo line, but it lands right at the top of our overall list.
With the Artesso, simplicity meets elegance in a way you may not find on faucets from other manufacturers. The attractive stainless steel finish fits in with just about any kitchen décor, and the single handle design is great for those times in the kitchen when you've got your hands full.
"The artisan tradition has never been more alluring. Tracing its visual inspiration to factories of the early 20th century, the Artesso Kitchen Collection by Brizo® is a warmer, more refined take on the industrial aesthetic." - Brizo
The single-hole installation is a breeze, and it includes all of the fittings you'll need. The spout features a full 360° range of swivel motion, letting you get the spray head right where you need it.
Operation of the valve is smooth and built for long-lasting operation thanks to the ceramic disc valve. Topping things off is the limited lifetime warranty, letting you rest assured your Brizo will be around as long as you will!
---
2. Brizo 64020LF-PC Solna
Brizo faucets that have their SmartTouch option feature the latest in touch-operation TTechnology, and you'll get that and much more with the Brizo Solna Kitchen Faucet.
SmartTouch technology lets you turn the Solna on or off with a simple touch of your hand. The Solna uses 6 AA batteries as its power source, and a handy LED indicator lets you know when it's time to change them out. It also has an indicator that will tell you at a glance what the water temp is – significantly reducing the chance of getting scalded.
Functionally, the Solna is a pull-down faucet with a multi-function spray head (spray and stream) what uses the Brizo MagnaDock technology to stay in place over years of repeated use. The single-handle design moves in an up-and-down motion as compared to side-to-side.
Featuring simple one-hole installation, you may be able to hook the Brizo Solna up yourself as all of the required fittings are included. Set it up, hook it up, throw in some batteries, and you'll have easily added a level of style to your kitchen that it may not have had before.
"Beautiful and brilliant," says customer NatNYC on Faucet.com. "This faucet is beautiful and the touch function works like a dream. The light changes color depending on the temperature which is nice touch. Batteries are needed but super easy to change (mine lasted about 3 months)."
---
3. Brizo 63225LF-SS Brilliance
Yet another option from the Brizo catalog is the Artesso Single Handle Articulating Arm Kitchen faucet. Articulating arms add a level of flexibility that most other types of valves can't provide, as they offer a broader range of movement for the spray head, letting you place it exactly where you want.
The 20' hose is attached to a spray head with both spray and stream functions, and it's held in place securely when not in use thanks to the Brizo MagnaDock system. This model also has the Diamond Seal Technology, which helps to keep operation smooth and leak-free.
One unique feature is the TouchClean nozzles. They are made out of a flexible material that will let you get rid of mineral deposits with just a simple swipe of your finger – no need to take it apart to clean it.
The articulating arm also has a distinctive visual appeal that is sure to be a focal point within any modern kitchen. And yes – it has the Brizo limited lifetime warranty as well so you can be assured of long life and reliable operation.
Brizo customer CJ writes, "I hemmed and hawed for a couple of months over buying this faucet. I am so glad I did! This faucet is high quality and easy to install. Everyone who comes over comments on what a neat looking faucet I have. Then I have to demonstrate how it works which is the main reason why I bought it. You can lower the articulating arm into the sink and it stays there. With all other pull-out style heads, you can't do this, it just dangles or drops down. I highly recommend this faucet!"
---
4. Brizo 62820LF-BL
The Brizo European Pot Filler is a bit different than what you would expect from any 'typical' kitchen faucet; but then again, Brizo isn't your average faucet brand either. It may be the perfect choice for upscale kitchens to aid with meal preparation.
With the Pot Filler, you get precisely what it claims to be. It is a wall mount faucet that has a 20" dual jointed swing spout that lets you position it to fill up even the largest pot. It has single handle operation, and there is only one connection for cold water only.
Another feature that makes the Pot Filler different is the increased flow rate. You'd typically find that faucets in the Brizo brand come in at 1.8 GPM (gallons per minute) to save water. That's the exact opposite of the Pot Filler. It was meant to fill even the biggest (and deepest) pots, and fill them fast – the flow rate goes all the way up to a maximum of 4 GPM.
Functional? Of course, and Brizo wouldn't come out with a model that didn't have a touch of class to it. It doesn't look like a commercial faucet by any means, and it has an essence of elegance that fits right in with the 'high-fashion' motif of most Brizo models.
---
5. Brizo 65330LF-PC Virage
We'll top off our reviews of the best Brizo faucets by shifting our focus and moving to the bathroom. The same Brizo design philosophies you'll find in the kitchen are just as evident with their bathroom/lavatory models, as proven by all that the Virage Bathroom model has to offer.
Yet again, style meets functionality with the Visage. The aerator is 'hidden' within the spout for a clean, modern look, and the square bases of the valves and the main body certainly set it apart from the round designs that are typical of most other bathroom faucets. Also, a nice addition to the package is a metal drain with a pop-up fitting that matches the overall décor.
The flow rate is a little more efficient than that of most Brizo kitchen faucets, with the Visage coming in at 1.5 GPM as compared to 1.8 GMP. There also is an ECO model that will reduce the flow down to 1.2 GPM for maximum efficiency.
Simple, yet elegant and efficient, the Visage Bathroom Faucet from Brizo may be just what you need to breathe new life into your bathroom's look and appeal.
---
Brizo Faucet Types
Single Handle vs. Dual Handle
Single handle faucets let you control the hot and cold water blend with one control.
They are convenient but may be harder to get precise temperatures. Most modern kitchen faucets have this single handled design.
Dual handle faucets give you individual adjustments over hot and cold, are more of a traditional vs. a modern design, and they may be difficult use in a kitchen if your hands are full. There are pros and cons for each, to be sure.
High Arc Vs. Articulating Arm
High arc faucets are great for giving you extra maneuvering room within your sink's envelope, or for filling deeper vessels. Articulating arms provide some of the same functionality, but they also allow you to control the location of the spray to be precisely where you need it for a given task.
Wall Mount Pot Filler
This style of faucet is more uncommon than the others, but they can give you the best features of both a high arc and an articulating arm. With a wall mount unit, you can install it as high above the sink as you wish, and most of the models available have an articulating function as well.
Some people also choose to install a pot filler above their stove range so that they don't need to move the pot at all to fill it.
---
Installation of Brizo Faucets
Installation of any faucet can be a simple matter or much more complex – and with Brizo, there is no exception to that. Some of the simpler models can be hooked up by the average DIY-er with minimal tools, especially if you are replacing an existing faucet and the plumbing already exists.
The level of complexity depends on the model as well. Wall mount options would typically require a professional plumber, due to the amount of work needed to tap into the house water lines.
Numerous YouTube tube videos can walk you through the process, but we would recommend not taking a project like this on if you have any doubt of your skill level. The amount of damage from a severe leak could be catastrophic – always consider using a professional if you are unsure.
---
Brizo Faucet Maintenance
Brizo faucets may be top-of-the-line, but they are subject to maintenance to keep them in top operating condition just like any other brand.
Simple maintenance can include daily cleaning to remove any water spots or debris that may be present. Window cleaners can be used to keep things sparkly-bright, but you should avoid any harsh chemicals or abrasives (such as a cleanser powder or a steel wool pad) as the finish could become damaged.
If you have hard water, you may have to periodically remove the aerator and soak it in a weak acidic solution (such as white vinegar) to help remove the deposits. You'll be surprised how much better it will operate as performance degrades over time as the minerals build up!
Over time, internal parts may degrade and not operate as they did when they were new (particularly true where – again – you may have hard water).
Problems you may run into include valves not turning as smoothly as they use to, or small leaks starting to develop. In these cases, you typically can purchase repair kits that will come with seals, washers, springs…all of the components needed to repair and keep things running as they should.
This type of repair may be best left to a professional to avoid improper installation or any errors in putting the faucet back together.
---
People Also Ask (FAQs)
How do I contact Brizo for assistance?
You can reach someone either by email or by calling the Brizo Help Line directly; information on both can be found on the Contact Us section of the Brizo website.
How do I make a warranty claim for my Brizo faucet?
As with assistance needs, email and direct phone contact are your best choices. We'd recommend going to the Brizo Warranty page to get the right email address and phone number, as they are different from the ones for general customer support requests.
What are the proper flushing procedures for a new faucet?
For a brand-new faucet, it's recommended to let the water run with the valves wide open for some time to remove any contaminants that may be left over from the manufacturing process.
There may be times where it's beneficial to flush the insides and lines of a faucet after a period of use, or if you notice that the performance has degraded. How to properly do It depends on the type of faucet (single or dual handle).
Brizo is manufactured by the same company that also makes Delta faucets, so it stands to reason that the processes for both should be relatively the same. Delta has a great tutorial on the process here.
What is the price range of these models on our list?
Brizo is a top-tier brand, so it should be assumed that the price may be higher than faucet models from other manufacturers. You'll find that different Brizo faucets can range from a few hundred dollars to over one-thousand.
That may sound expensive, but you have to consider the level of quality and style that is associated with the Brizo brand.
Where is a good place to buy new Brizo faucets and older parts?
We would recommend Amazon. Pricing is competitive, models and parts may more readily available then trying to find them in a brick and mortar store, and if you have a Prime membership, you can take advantage of the quick shipping times.
Another good reason is the Brizo products are not typically found in stores. They are distributed exclusively through specific Brizo showrooms, and you may not have one located close to your area.
---
Conclusion
Style meets functionality – that's what you get when you choose to go with a Brizo faucet for your kitchen or bathroom. Reliability that comes from using only the best materials and manufacturing processes is a hallmark of the Brizo brand, and you get the extra benefit of looking great at the same time.
Our top pick of the Brizo 61025LF High-Arc Bar Faucet is an excellent example of how beautiful design and quality can be melded together to give you some of the best faucets on the market today.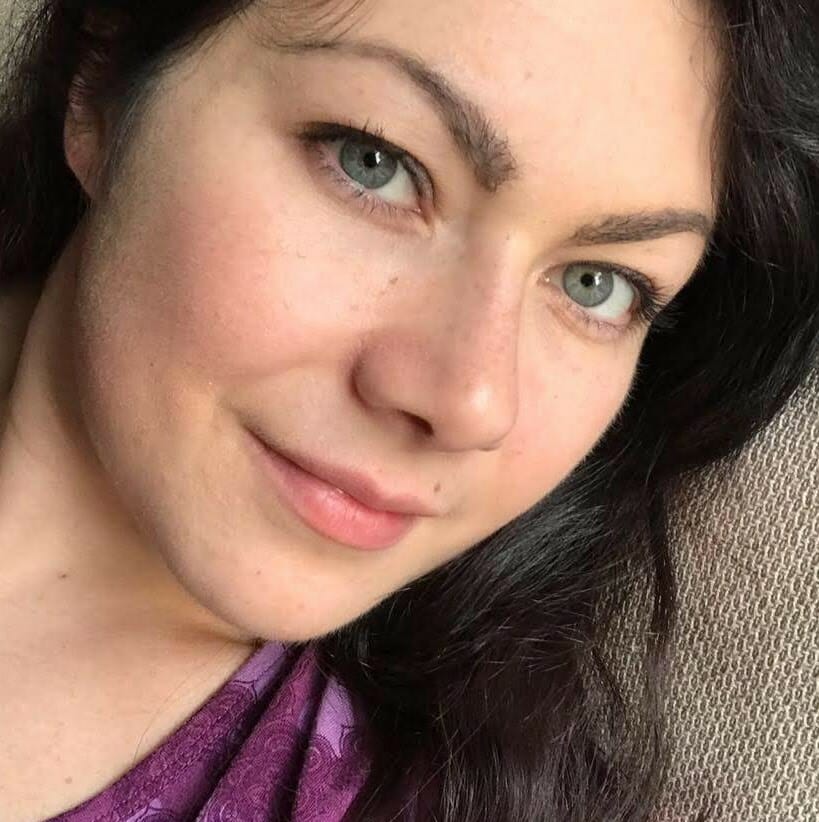 Holly Curell is the editor extraordinaire for Plumbing Lab. Having grown up in Michigan, Holly has spent time living in New York, Virginia, & currently North Carolina, where she lives with her husband & family. Holly loves DIY & has years of experience with at-home plumbing problems that arise from having 3 kids & living in colder climates. When she's not writing about her plumbing knowledge, Holly enjoys reading, hiking & relaxing with family.