Plumbing forms the foundations of any well-built commercial, industrial or residential building. When planned efficiently, it ensures that water enters and leaves the house systematically and removes waste as it goes. This process also allows sewer gases to be expelled outside your home.
Among plumbing systems, none are more corrosion-resistant and cost-effective than PVC and CPVC! They are durable, lightweight, and highly reliable materials that can be used in various applications.
Though CPVC and PVC pipes are very similar, there are still some differences you need to familiarize yourself with before choosing one.
Page Contents (Click Icon To Open/Close)
What Is PVC Pipe?
PVC or Polyvinyl chloride is the 'third-largest' produced and one of the most widely used plastic polymers in the construction and plumbing industry.
It's made using a mix of salt and natural gas and is highly resistant to corrosion. PVC pipes are acceptable for several piping applications by national construction standards (various building codes). However, it is advised not to install them when hot water is involved.
They were first developed by a French chemist, Victor Regnault, in 1835, and his work was expanded upon by a German chemist, Eugen Baumann, in 1872.
However, it wasn't until the 1920s that it gained a patent, when Friedrich August Klatte, a German chemist, utilized sunlight to polymerize vinyl chloride.
---
What Is CPVC Pipe?
CPVC or chlorinated polyvinyl chloride is one of the most durable thermoplastic materials used for construction purposes. They are suitable for various plumbing applications and have been a part of plumbing fixtures for over 50 years.
Due to its quality build, CPVC has a much higher resistance to extreme temperatures and is impervious to high chlorinated water damage.
This feature is handy because water companies widely use chlorine-based disinfectants to exterminate bacteria before the water enters the house. And just like PVC pipes, CPVC ones are also corrosion-resistant!
Developed originally by Lubrizol Advanced Materials, Inc., the CPVC comes with chemical, high temperature, and pressure resistance and is very reliable.
---
Main Difference Of PVC & CPVC Pipes
Though there are many differences between PVC and CPVC pipes, here are some of the main variances you should know before choosing one over the other:
Firstly, in Polyvinyl chloride (PVC), the chlorine atom holds 25% of bonding on its carbon backbone, while the rest of the bonding sites are occupied by hydrogen.
On the other hand, in Chlorinated polyvinyl chloride (CVPC), the chlorine atoms occupy 40% of bonding on its carbon backbone. Chlorine atoms in CVPC pipes are more sturdy and can secure the chain from breaches.
Although the chlorine content in CPVC resins can only be elevated from 63 to 69%, it can be raised from 56% to 74% in PVC.
The second significant difference is that PVC is temperature-resistant below 140°F and can be used for various residential water usages and applications under such temperature.
However, as CPVC has more chlorine content than PVC, it has much higher heat resistance. Therefore, it can perform at temperatures up to 200°F.
The last difference between the two is size and flexibility. PVC pipes come in various nominal sizes only, whereas CPVC pipes are available in nominal and copper tube sizes.
---
PVC And CPVC Pipes Compared
Uses And Applications
Commercial
PVC is commonly employed for unheated water networks: drainage and vent systems. In contrast, CPVC is best for both cold and hot potable water.
Here's a quick list of things you can use these pipes for:
Residential
PVC pipes are sturdy, lightweight substitutes for wood, and don't distract from the beauty of your house.
On the other hand, CPVC pipes are efficient, flexible, and offer a safe environment to a house requiring extra pressure and temperature reliability.
Nevertheless, here are a few things you can use them both:
Recreational
Although CPVC pipes have higher resistance features, making them perfect for industrial and commercial applications, we recommend using a PVC pipe for recreational usage.
That being said, you can use them both for recreational usage, here's where:
Key Properties Of These Pipes
Chemical Compatibility
Both types are also highly resistant to most alkalis, acids, and other chemicals. However, the difference between CPVC and PVC chemical resistance lies in ammine chemistries and ammonia.
In many instances, the CPVC pipes outperform PVC ones in both chemical compatibility and temperature resistance.
However, PVC pipes offer a reasonably good resistance towards ammonia and a few other amines, even when the temperature is high. But, it can't cope with ketones, esters, ethers, and chlorinated or aromatic hydrocarbons.
Physical Properties
On the outside, they seem to be quite similar; both display rigidity and are readily available in similar fitting and pipe sizes.
However, the only visible difference between the two lies in color — PVC pipes are usually white, whereas CPVC pipes come in cream color.
It's also common to find white PVC (schedule 80) or gray PVC (schedule 80) if you're looking for a different option.
PVC pipes are also available in purple, which is very rare. It denotes recycled or reclaimed water inadequate for drinking and is used for irrigation and landscaping.
On the other hand, CPVC pipes are available in cream, off-white (schedule 40), or light gray (schedule 80). If you have any doubts about the pipe's quality, look for the printed info to cross-check.
Limitations
PVC pipes can handle temperatures under 140°F. Anything beyond that, we recommend you to avoid using them. Some other shortcomings of PVC pipes include:
For applications requiring temperatures beyond 140°F, use CPVC pipes. They can withstand temperatures up to 200°F. However, they're slightly more expensive than PVC pipes.
---
Cutting PVC And CPVC Pipes
One of the many advantages of using PVC and CPVC pipes is that they require no special ability to cut or shape. Additionally, the tools used for the job won't demand costly fuel or heating sources either.
A hacksaw, miter saw, and pipe cutter are all you need to get the work done swiftly.
And before you start cutting your PVC or CPVC pipe, make sure you're wearing safety gear: goggles, gloves, etc.
Read on to find out how you can cut CPVC and PVC pipes:
Cut With A PVC Pipe Cutter
The most commonly available pipe cutters are ratcheting and scissor style. The Scissor style cutter is perfect for a ½ and 1-inch pipe; however, it's not ideal for larger sizes.
On the other hand, the ratcheting pipe cutter is perfect for both smaller and large-sized PVC pipes.
The cutting process is simple; all you have to do is follow these steps:
Mark the place you want to cut

Put your pipe cutter right on the marker

Maintain a firm grip

Squeeze the trigger to cut it
Cut With A Hacksaw
Almost every DIYer has a hacksaw in their kit. It's one of the most commonly used cutting tools. So, here's what you need to do:
Clamp the PVC or CPVC pipe into the right position using a vise

Mark the place you want to cut

Put the hacksaw on the mark

Maintain a firm grip

Start seating its teeth into your PVC or CPVC pipe by moving it forward and backward repeatedly
Cut With A Miter Saw
If you're looking for more specified and detailed cuts, use a miter saw or box. Here's how you do it:
Mark the place you want to cut

Place the marked side of the pipe below the blade

Start cutting!
Using a Miter saw is one of the easiest ways to cut objects without hurting yourself.
---
People Also Ask (FAQs)
Does cpvc pipe contain material that causes cancer?
If there is a leak in CPVC pipes, you may get exposed to chemicals through water consumption, skin exposure, or inhalation while bathing. Also, if burned, they release poisonous smoke that contains cancer-causing dioxins.
Can cpvc cement be used on pvc?
Yes! The CPVC cement will technically work on the PVC plumbing pipes. But, we would recommend using the appropriate PVC solvent and weld-on primer.
Can pvc and cpvc be glued together?
There are no specific adhesives to glue PVC and CPVC together. However, for chemically uniting PVC and CPVC pipes, you'll need primer and solvent cement strong enough to bond them together.
How long does cpvc glue take to dry?
CPVC joints cure rapidly between 60 to 120°F. A one-inch pipe may take about 15 minutes or less to dry at 60°F; however, it can take approximately 30 minutes or so at drastically lower temperatures. Below 40°F, a ¾ inch CPVC pipe can take full two days to dry.
How long does it take for pvc glue to dry?
Once you bring the pipes together, hold them in place for thirty seconds so they don't slip apart. It takes a further two hours to dry thoroughly.
Which pipe is best to use with a hot or a cold water system?
Although you can use both in warm and cool water systems, if you want to ensure a long-lasting, viable solution, choose CPVC — the best pipe for hot and cold water systems!
---
Conclusion
Both CPVC and PVC plumbing pipes serve similar functions. Therefore it's best to consider their capabilities to get a good idea of which one is more useful in different scenarios.
CPVC pipes are ideal for high heat resistance needs; however, if you want reasonable variants for vents, irrigation, drainage, or cold water systems, you should choose PVC plumbing pipes!
Hopefully, our guide has helped you understand the differences and similarities between PVC and CPVC. If you want to know more to help you decide which pipe to go for, contact Plumbing Lab today!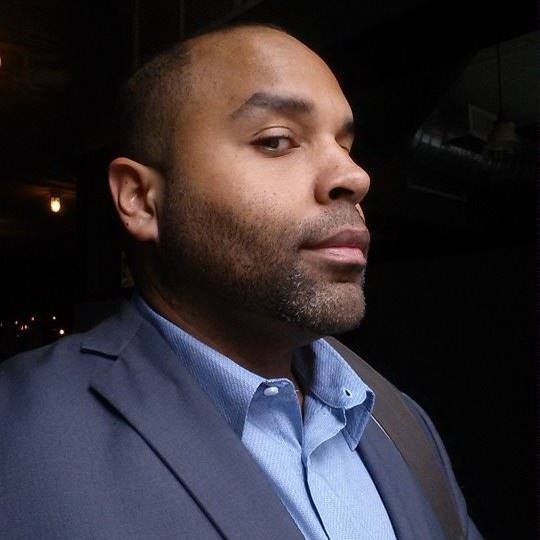 Ian Haynes is an expert writer who has successfully deployed over 500 plumbing pages and other related content. He has an excellent understanding of home plumbing issues and translates his experiences via Plumbing Lab so readers can have a better understanding of common household problems. Outside of his work, Ian likes exploring Brooklyn with his Labrador.