Much like our heart pumps blood around our body to keep us alive, a sprinkler pump delivers water to your lawn and garden to help it flourish. But not all sprinkler pumps are created equal!
Looking to find the best sprinkler pump to keep your lawn in tip-top condition? We can help.
Why Use A Sprinkler Pump?
A sprinkler pump ensures your lawn and garden gets the right amount of water. When you combine your sprinkler pump as part of a wholly integrated irrigation system, timers and flow control completely take the guesswork out of watering.
And we shouldn't need to mention the time you can save by using a sprinkler pump. Pulling out a hose and watering your garden is incredibly time-consuming, especially if you've got a hundred other things on your plate.
Why deal with that hassle when a sprinkler pump can do it all for you?
Knowing where to start can be a little tricky, so we've pulled together a quick buyer's guide to help get you started.
---
Sprinkler & Irrigation Pump Buying Guide
Pump Size
This first step requires a bit of quick math, but bear with us.
To work our the size of the pump you need, you'll first need to work out how many sprinkler heads you're dealing with.
Next, check how much water they deliver, usually measured in GPH or GPM (gallons per hour/minute), as well as their relative PSI (pounds-per-square-inch).
To work out the required pump size, multiply your GPH/GPM by the number of sprinkler heads. For example, if you have 10 heads each at 5GPH, your sprinkler pump should deliver 50GPH. As the PSI remains constant and should be the same for all your sprinkler heads, your pump should simply match that requirement.
You shouldn't select a pump based on its horsepower (hp). Instead, refer back to the calculation performed earlier to determine the amount of water required, and the required pressure at the sprinkler heads to identify the best pump for your needs.
Avoid buying a sprinkler pump that pushes out more water or delivers a higher PSI than your sprinkler heads can handle, or you risk blowing them out. Likewise, under-sizing the sprinkler pump can cause delivery issues.
Pump Location
Durability
Sprinkler pumps are exposed to the elements 365 days a year. That means they need to stand up to everything mother nature throws at them, including high summer and freezing winter temperatures.
Generally, most pumps are built for constant exposure. Still, you should think twice before purchasing cheaper pumps, which may compromise on the quality of materials. Most manufacturers recommend you install an inexpensive pump cover to increase the longevity of your device.
Pump Operation & Power Supply
Some sprinkler systems are automatic – set it and go.
Depending on time or based on actual moisture conditions, your pump will tend to your lawn without you having to give it a second thought.
Most sprinkler pumps are rated for both 230v and 115v, so depending on your power supply can be tailored to meet your situation.
For those that prefer to have greater control over watering, a manual pump system can also be installed. Avid gardeners may prefer this option if they don't want to leave their pride and joy in the hands of a computer algorithm.
Pressure Rating
Pressure is measured by the number of pounds per square inch, often abbreviated to PSI. This simply refers to the force of the water exiting the sprinkler pump and sprinkler heads.
It's a key factor in determining how much area each sprinkler can cover. The higher the pressure, the further distance your water will be expelled from the sprinkler head.
Water Flow Rate
Expressed in gallons per minute/hour (GPM/GPH), the water flow rate refers to the physical amount of water that passes through the sprinkler heads during each minute/hour of operation.
Variable Speed & Self Priming Unit
Although we advise that all of the sprinkler heads in your system should have a similar PSI and GPM rating, in reality, and especially in more extensive and diverse systems, it may not be possible.
For example, a plant bed using drip irrigation will need a low pressure and flow, while a vast expanse of lawn will need the opposite. Variable speed pumps allow you to "zone" the water flow and pressure to match the needs of each of the areas you will be watering.
Before using your sprinkler pump, you'll need to ensure it is primed for use. Understanding what happens during the priming process is a little technical.
Installation Requirements & Replacement Parts
As you can imagine, installing an irrigation system, including the sprinkler pump, heads, pipes, and electronics, isn't the most straightforward job. However, should you decide to take on the job yourself, it isn't entirely beyond the abilities of those with some basic DIY knowledge.
Besides, you can find almost anything on YouTube these days. We've outlined the basics below. Before you start, check out our article outlining the 7 tools every plumber needs, which will make installation that much easier.
When purchasing a high-quality sprinkler pump, repairs will hopefully be uncommon. Still, nothing lasts forever, so it's important to have the added peace of mind that replacement parts will be readily available.
All of the pumps reviewed on our list are from reputable manufacturers, and replacement parts are readily available online, should they be required.
Price & Warranty
Most sprinkler pumps come with a 1-year limited warranty as a minimum, with some brands offering up to 3. Generally, you should expect to pay a little more for units with extended warranties.
Prices for most sprinkler pumps for home and garden use will come in at around $350 - $400, depending on the features and specifications.
---
6 Best Sprinkler Pumps Reviewed
1. Flotec FP5172
First up is our top pick for best sprinkler pump, the Flotec FP5172. This sprinkler pump is perfect for use in your yard and can deliver an impressive 67 gallons per minute of water to 30 sprinkler heads.
What's more, with a fiberglass-reinforced thermal plastic housing and corrosion-free exterior, you don't need to worry about leaving this one exposed to the elements, making it a durable and long-lasting purchase.
Now Flotec is one of the most recognized names in the sprinkler pump industry, so should something go wrong, you'll be able to obtain replacement parts easily. It's also incredibly quiet so you can set this to come on early morning or evening and not worry about disturbing anyone.
The FP5172 is incredibly easy to install, so if you fancy giving it a go yourself, you shouldn't have any trouble. The pump itself is self-priming, so there's no messing around, simply attach it to a water supply, and it's good to go.
The FP5172 is suitable for pumping water at heights of up to 20 feet, a little less than some other options on this list, so make sure you consider this before purchasing.
---
2. Wayne PLS100
If you have a smaller backyard or lawn and are just looking for something to help with regular maintenance, the Wayne PLS100 is the best lawn sprinkler pump.
Constructed with the homeowner in mind, this ultra-compact device is super easy to use, and its portability means you can position it wherever you need it most. The PLS100 comes with a garden hose adaptor, making it easy to install and remove as required to your existing water supply.
The Wayne PLS100 is specifically designed to draw water from nearby ponds and rivers to irrigate your garden efficiently. It works effectively up to rises of 25 feet, which is enough to cover most home-use situations.
When using waters from nearby natural sources, it's essential to use a debris filter (which is not included). The pump can pull all kinds of river waste through the internal mechanisms, which could lead to permanent damage.
Another downside is that the PLS100 is not built to stay outside permanently, so you'll want to ensure you pack this away after use to keep it functioning correctly. Even then, when operating the pump, it's best to do so under some form of shelter to prevent any exposure to rain while in use.
The pump itself is fan cooled to prevent over-heating and has a handy on/off switch for ease of operation. If you're looking for something to simply maintain a small lawn, the PLS100 is a perfect choice. However, the low GPM means its unsuitable for larger areas.
---
3. Wayne WLS200
If you're looking to save a little on your water bill, the Wayne WLS200 2 horsepower functionality is a wise choice for your next sprinkler pump.
The best 2 HP sprinkler pump, the WLS200 is effective at pumping from nearby wells, lakes or ponds, and is particularly suited to underground irrigation systems. It's perfect for those who rely on a natural supply of water to keep their lawn looking in prime condition.
This sprinkler pump is capable of pumping water at a maximum of 4,200 gallons per hour, so it's more appropriate for larger irrigation systems or commercial situations. Constructed from heavy-duty iron, with a reinforced thermoplastic impeller and diffuser, the Wayne WLS200 is built to last, so you'll have no issues with years of reliable irrigation.
What's more, all Wayne sprinkler pumps are built and constructed in the USA, guaranteeing the highest level of quality and wide availability of replacement parts, should you need them. Wayne recommends keeping your sprinkler pump sheltered at all times to prevent rust and weathering. Unfortunately, such a shelter is not included but can be picked up pretty cheaply online.
One issue common amongst Wayne sprinkler pumps is that the instructions accompanying the device are often hard to follow, so you may need to spend a little more time on the installation process.
---
4. Sta-Rite DS3HF
Best Rated 1.5 HP Sprinkler Pump
The Sta-Rite is manufactured by Pentair, a brand synonymous with high-quality irrigation systems.
As part of the PRO-Storm series, the DS3HF is an industry leader when it comes to performance at just 1.5HP, and for that reason, you should expect to pay a little more. What's more, the DS3HF is a self-priming model and incredibly quiet when in use.
For added peace of mind, the DS3HF exceeds all relevant safety requirements imposed by many states, so you can be comforted your pump adheres to the strictest of safety standards. If you own an older Sta-Rite model, such as one from the DS2 series, the DS3 models are designed to be completely interchangeable, saving you installation costs as they can be switched out within minutes.
The Sta-Rite DS3HF is highly versatile and useful in many different scenarios. As well as home irrigation use, it can be used for dewatering excavation plots, marine pumping, and sump drainage.
As it's manufactured by such a reputable brand, maintenance is a breeze, and spare parts are easily obtainable. They can be switched out from the pump body without disrupting the rest of the irrigation system.
The downside of the pump is that you'll have to keep an eye on rust build-up. Although it's specially treated for corrosion, we have seen evidence of rusting in some models.
---
5. Red Lion RLSP-150
Best Pump for Garden Irrigation
Next up is a pump from one of the most well-known manufacturers, Red Lion. Having been in the industry since 1935, almost 100 years, you can be confident that you are dealing with products with superior quality that have stood the test of time.
As you can expect, this sprinkler pump is a solid performer and will tackle its job with ease. Its sturdy construction consisting of a cast iron casing means this is built to last. Delivering water at an impressive 89 gallons per minute, the RLSP-150 is the best pump for garden irrigation.
The benefit of purchasing from such a well-known brand is that repair kits are widely available, so you can be confident if something goes wrong, you can source the required parts to fix it quickly. Arguably one of the best features of Red Lion models is that they offer an industry-leading 36 month (3-year) warranty on all their products.
You'll want to ensure that you purchase or install a pump cover to keep the pump sheltered from the rain, as the instructions specifically claim its not for use in wet locations. Installing an inexpensive cover will keep your pump dry and rust-free.
---
6. GOULDS Pumps GT15
Last but by no means least is the GT15, manufactured by Goulds. This self-priming pump is praised for its ease of installation and is a fantastic solution for keeping your garden adequately watered.
The GT15 is a high volume, low-pressure pump, so it is better suited to an irrigation system that doesn't require huge projection from the sprinkler heads (such as smaller spaces). It's also incredibly quiet, so you don't need to worry about disturbing your neighbors.
A unique feature of the GT15 is that the impeller is FDA compliant, making it perfect for use in commercial settings such as farming. The GT15 is incredibly easy to maintain, with a design that allows the pump to be dismantled without disconnecting it from the piping. This makes it super easy to replace some of the pump's inner workings, such as the seals and valves, should anything go wrong.
One thing we love about the GT15 is that it is truly built for outdoor use, and the paint finish, applied to both the inside and outside of the pump, will keep this well protected for years to come. This 1.5 HP sprinkler pump is one of the best selling centrifugal pumps on the market today and is highly rated for both durability and performance efficiency.
With all these added benefits, naturally, the GT15 is a little pricier than some of the other models on our list.
---
Types of Irrigation Pumps
Centrifugal pumps
A pump that uses a rotary motion with an impeller to create flow. These are the most popular type of irrigation pumps on the market, and widely available for purchase.
Displacement pumps
Using a piston, similar to a combustion engine, a displacement pump moves water mechanically through the system, with the help of valves and seals.
Submersible pumps
Somewhat intuitively, submersible pumps are designed to be submersed in water. Typically used in wells, the real difference is that these pumps draw from the surrounding water instead of a feeder pipe.
Turbine pumps
A type of centrifugal pump, these use a spinning turbine to drive water through a bell-shaped value. Turbine pumps are more commonly used in power-generating applications.
Booster pumps
These pumps are used to increase the pressure and volume of water. They are most commonly used to increase water pressure in the home but can also be used to improve pressure in an irrigation system that covers large areas.
---
Installing & Replacing A Sprinkler Pump
If you've recently purchased a new sprinkler pump, you're probably wondering if you can install it yourself or whether you'll need to call in an expert.
If you have an existing irrigation setup, it's a much easier job to replace an existing pump than installing a new one, since the location is already set and both the power and water source are already available.
Improper installation is the most common cause of pump failure, so carefully follow the manufacturer's directions during the installation process. Ensure to test your seals to check for leaks, which could lead to corrosion and pump failure.
With a little bit of patience and time, most sprinkler pumps can be self-installed, and there are plenty of videos available on YouTube to guide you through the process.
Most manufacturers have repair kits available, which commonly include replacement seals and impellers.
Again, follow the manufactures directions and ensure to use only approved parts to guarantee the integrity of your sprinkler pump.
---
People also Ask (FAQs)
Why is my sprinkler pump delivering too much pressure?
The most likely answer is that your sprinkler pump is overpowered for your situation. Be sure to understand the gallons per minute you require before purchasing your new pump, by following the calculations we set out at the beginning of this guide.
How long should a sprinkler pump last?
With a regular maintenance routine, there is no reason why a sprinkler pump cannot last for more than a decade. Installing a cover to keep your pump protected from the elements is one way to increase its useful life.
How do you prime a sprinkler pump?
Most pumps these days are self-priming, meaning you can skip this entire process altogether. If you have purchased a pump without this feature, follow the manufacturers' instructions to work out what is best for your model.
Can a pool pump be used as a sprinkler pump?
The short answer is no. Pool pumps are designed for a specific purpose and are not suitable to be used for irrigation purposes.
What size pump do I need to lift water 20 feet?
For most lawn and garden applications, a 1hp or 1.5hp pump should get the job done. Most sprinkler pumps are designed to lift water up to a maximum of 25feet, so if you are looking for something over this, be sure to check the specifications to pick the right device for your needs.
How do I know if I have a 115 or 230-volt power source for my sprinkler pump?
Your electrician or even your local building supply can tell you the rating of the source of your power, and it's essential to get this correct to prevent damage to your pump. In the US, most power sources are 115-volts while outside of the US, such as Europe, 230-volts is more common.
Whatever the voltage, there is very little difference in terms of cost.
Do automatic sprinkler systems consume more water?
They do not. By carefully controlling the amount of water that is used and avoiding any usage when ground moisture is sufficient, automatic systems can actually work to conserve water.
---
Conclusion
Spending the time to find a sprinkler pump suited to your needs will pay off in the long run.
All of our top 6 performers were hand-selected for their superior-performance, but if we had to pick just one to recommend, it would be the Flotec FP5172. This sprinkler pump leads the way in terms of reliability and performance, making it the best all-around choice.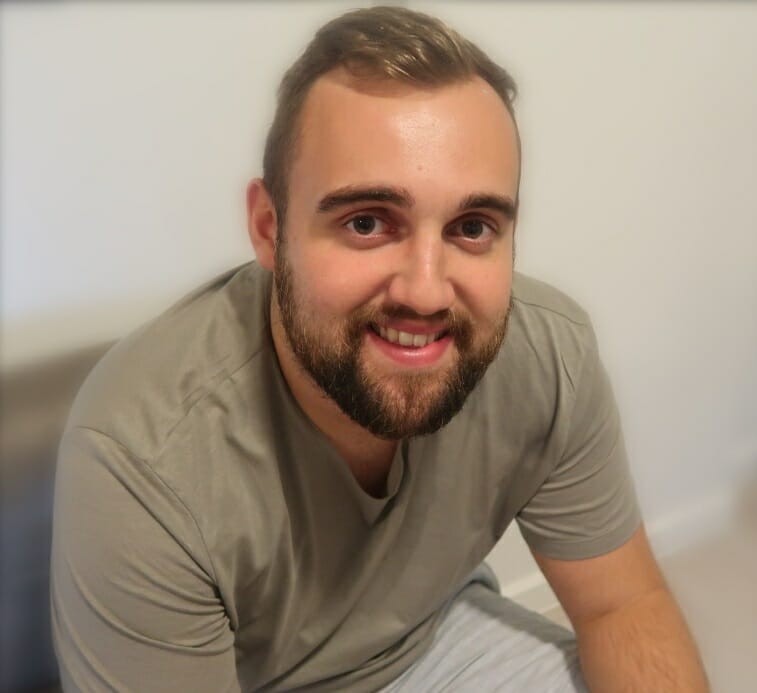 Matt is a freelance writer, English graduate, & keen traveler from the UK. As a specialist plumbing expert, he enjoys writing about everything there has to do with at-home plumbing products & related problems. When he isn't writing, he's usually drinking coffee or planning his next adventure. In his spare time, he also runs his own blog all about digital nomad life.