Sump pumps are designed to move water that has flowed into a sump pit away to an intended discharge location. Many companies make various lines of sump pumps and similar utility pumps. Everbilt, a trademark of The Home Depot, is a line of highly affordable sump and utility pumps that are very easy to install.
Page Contents (Click Icon To Open/Close)
Everbilt Sump Pumps Compared
| | | | | | | |
| --- | --- | --- | --- | --- | --- | --- |
| | | | | | | |
| | | | | | | |
| Everbilt 1/3 HP Cast Iron | | | | | | |
| Everbilt 1/3 HP Pedestal Sump Pump | | | | | | |
| Everbilt 1 HP Professional Sump Pump | | | | | | |
---
Why Choose Everbilt?
What makes Everbilt sump pumps different from other sump pump brands is that they are phenomenally easy to install. There is almost no assembly, and most DIY installers find the process quick and easy.
If you are in the market for a very long-lasting, high-quality (but possibly pricy) sump pump—Everbilt is not for you. These units are inexpensive, especially if bought used. However, their warranties can be as long as 5 years.
All Everbilt products are CSA-listed, and with careful installation, basic maintenance, and vigilant use—they are effective pumps.
---
Everbilt Sump Pump Styles & Material Types
Style
Material
---
5 Best Everbilt Sump Pumps Reviewed
1. Everbilt 1/6 HP
This submersible 1/6 HP utility pump is effectively the best cheap Everbilt sump pump. 1/6 HP is sufficient for small jobs or where speed is not critical. While the original price of this model is over $100, it is very easy to purchase it used, but refurbished, for around $50.
It has the lowest max pump rate and vertical lift on this list at 1680 GPH at 20 ft., respectively. However, unlike others reviewed here, this pump will keep working to the point of near emptiness, while most sump pumps stop at a few inches of water.
Unlike others reviewed here, this unit is not automatic: If you plug it in, it will turn on—it has no mechanism to sense water level. Therefore, it is not suitable for standby purposes but great for planned tasks, such as removing water from a window well.
A Home Depot reviewer reported, "…I used it to pump out water from my basement using a standard garden hose," and "…to remove water from my pool cover."
---
2. Everbilt SBA050BC
An excellent value for price, the Everbilt SBA050BC is the best Everbilt ½ HP submersible sump pump. It has a 27-ft. max vertical lift and 3800 max GPH. The motor has overheat and clog protection, and its reinforced aluminum housing is sufficiently reliable for the purposes of a unit this size and makes it lightweight for its power, at 9.2 lbs.
This unit will start automatically as water levels rise. However, since it has a tethered (rather than vertical) float switch, be sure your basin is at least 14 inches in diameter so that the switch does not get caught. While not really loud, it does make a sound that one might hear in other rooms of a house. This Everbilt sump pump also comes in 1/4 and 1/3 HP versions.
An insightful Home Depot reviewer says: "Easy to install. I had to reinstall because I initially placed it in the center of the sump, but that doesn't leave run for the tether. Reinstalled it closer to the side… [Now] works perfectly!"
---
3. Everbilt 1/3 HP Cast Iron
Everbilt 1/3 HP Submersible Sump Pump
Stainless steel motor housing, rugged...
Innovative reed sensor vertical float switch...
Permanent lubricated ball bearings for quiet...
Top suction design filters debris and...
Top-strength materials—cast iron and stainless steel—make the Everbilt 1/3 HP Cast Iron the most durable Everbilt submersible sump pump of its power level. It has a stainless steel housing and cast-iron volute and seal plate; its thermoplastic impellers can work through 3/8-in. solids, and it has anti-clog filtering; it has a continuous-duty, self-priming PSC motor with automatic overheat protection.
All of the above elements make for a pump that will keep working for a long time. It has a reed sensor vertical float that switches the unit on at 6.93 inches, and off at as little as 2.75 inches. It has a 25-ft. vertical lift. Surprising for its strength and power, it fits in a relatively small space—as little as 9.5 inches in diameter.
You can purchase this sump pump used but refurbished for as little as $40; unfortunately, some purchasers find that these inexpensive used units come clogged with debris. Fortunately, removing the debris can often restore functionality. For a more powerful version of this sump pump, see the Everbilt 1/2 HP Cast Iron.
---
4. Everbilt 1/3 HP Pedestal Sump Pump
For most homeowners, this is the best Everbilt pedestal sump pump. It has a vertical switch that turns the unit on at 10 in. and off at 3 in.; a 20 ft. vertical lift; and a 3550 max GPH pump rate (and 2400 GPH at 10 ft.)—on par with the submersible 1/3 HP sump pump. However, as a pedestal pump, it is potentially louder than the other (submersible) pumps on this review list.
The Everbilt 1/3 HP pedestal sump pump is made of reinforced plastic, which likely explains both its low price and its relatively short lifetime for a pedestal unit. This is a great buy for someone who needs an effective but inexpensive, easy-to-maintain unit to keep going for no more than a few years. For a little more power, you can get a 1/2 HP version of this model.
---
5. Everbilt 1 HP Professional Sump Pump
With its cast-iron housing and base, extended warranty, and a whopping 5500 GPH max pump rate, this professional-grade submersible model is the best Everbilt 1HP sump pump. Surprisingly, however, you can purchase a used unit for well under $100.
It has the highest vertical lift on this review list—30 ft.—at which point it can still move water at 4680 GPH. It has a reed sensor vertical switch that turns the unit on at 8.1 in. and off at 4.0 in. Despite its higher performance numbers, it still fits in basins as small as 10 inches in diameter and is almost universally easy to install.
A Home Depot reviewer says, "This cast iron sump pump really can drain the water in no time flat…. I thought this 1 Horse Power pump would be really loud but it isn't."
If you would like a little less power, consider the ¾ HP version of this Everbilt professional sump pump.
---
Comparing Everbilt To Other Brands
Zoeller sump pumps are more expensive than Everbilt; however, the Zoeller Pump Company has almost a century-long history of designing and manufacturing submersible and sewage pumps.
Wayne sump pumps are similarly pricier, but users find this brand reliable than Everbilt. (For example, Wayne float switches are less prone to getting stuck than Everbilt floats.)
Little Giant sump pumps tend to have lower max GPHs but are stunningly long-lasting and reliable compared to Everbilt. Barracuda sump pumps are generally on par with Everbilt price- and quality-wise.
Many peruse Everbilt sump pump reviews in order to decide between Ridgid and Everbilt (the commonly misspelled search is "Everbilt vs. rigid sump pump")—Ridgid sump pumps are generally more expensive but higher in quality than Everbilt.
---
Essential Everbilt Sump Pump Parts
Tethered float switch
Some sump pumps have tethered float switches (#2 on this review list)—that is, the water level is detected by a float attached to a cord. A drawback is that the sump needs to be wide enough to allow the float to rise up unimpeded. You can purchase a tethered Everbilt sump pump float switch replacement separately.
Vertical float switch
Vertical float switches control most on this review list.
These mechanisms use a float that rises up a guide rod to determine the water level.
While the float can sometimes get stuck, these are generally preferred because they take up less space in the sump. If the float switch is genuinely broken, you can get an Everbilt sump pump switch replacement.
Check valve
Check valves are a general valve type not unique to sump pumps—they ensure that fluid moves through a system in one direction only. Here, this is critical, because discharged fluid falling back through the pipe into the sump pump will keep the unit running unproductively.
Battery Backup System
Everbilt sump pumps do not come with a backup of any kind. However, you can find backup sump pump kits, with extra pump and battery, to kick in in case of a power outage or failure of the original pump. We've also reviewed the best battery backup sump pumps in this article.
Pump stand
Some higher-value brands, most noticeably Zoeller, sell sump pump stands. Everbilt does not, but most buyers are happy to use bricks or sand. Propping the pump up on something stable might make it more stable, put it at a desired level, keep sediments out, etc.—but it is unclear whether an intended stand is any advantage.
Sump Pump Basin
---
Everbilt Sump Pump Installation
If electrical or deep plumbing adjustments are needed, hire an electrician or plumber, respectively. Otherwise, the basics are: clean the sump basin, be sure there is a firm foundation for the pump body, and lay the pump (if submersible) or the pump bottom (if pedestal) on the foundation. Then, connect the input and discharge pipes, and last, plug the sump pump in. Many installations demand glue and primer to put together the replacement check valve, discharge piping, or pipe coupling.
Strong DIY people find sump pump installation/replacement relatively straightforward; however, if you have absolutely no handy skills, you will want to get help or hire someone.
According to HomeAdvisor, the average cost for a new installation is $1,194, and for a replacement where there is already an Everbilt pre-plumbed sump pump system, about $500. (These include the price of the sump pump and parts.)
---
Repair & Maintenance
For safety: Always unplug the sump pump before performing any maintenance tasks. The best way to avoid trouble is to clean the sump pump and basin periodically. Generally, the pump need only be wiped down, and a shop-vac can be used for the basin.
If you find your Everbilt sump pump not working, one of the most common reasons is that the float is obstructed, usually by collected debris along the vertical rod. In a tethered float model, this issue is more likely either because the basin is too small to let the float move freely, or the pump needs to be repositioned within the basin.
The second most common reason you could find an Everbilt sump pump not working is a gummed-up impeller. Fortunately, most people find it easy to disconnect the sump pump and clean out the impeller.
---
People Also Ask (FAQs)
How long does an Everbilt sump pump last?
Everbilt sump pumps generally last about as long as their warranty would suggest—1-5 years. There are a few Everbilt customers who report them lasting as long as 10 years.
Can I get manuals online for Everbilt sump pumps?
Yes, The Home Depot has prominent links to manuals on their Everbilt listings; often, Amazon does too.
What is included in the Everbilt sump pumps warranty?
The warranty covers replacement, parts, and repair service—but not shipping to and from the service site. Therefore, many DIY people accept free parts and do the repairs themselves to save money.
Can I add a battery backup system to an existing Everbilt sump pump?
Everbilt does not make battery backup systems, so you would have to go to another brand (usually The Basement Watchdog).
Where is the best place to buy these sump pumps and Everbilt sump pump parts?
As the originator of Everbilt, Home Depot is usually the best source of Everbilt sump pumps and Everbilt sump pump parts. However, Amazon does offer bargains on new and used Everbilt sump pumps, and it might offer products that Home Depot has discontinued.
Walmart sells some Everbilt products, but the selection is limited, there is a lack of consumer reviews, and the prices are not usually as competitive. Lowe's and Menard's do not offer Everbilt since it is not their home improvement product line.
Do homeowners insurance cover sump pump failure?
Surprisingly, they usually do not, unless it is individually listed as covered. It can be added to some plans as a rider/endorsement, however.
How big of sump pump do I need?
Do sump pumps use a lot of electricity?
No, most require no more than 15 amps at 120 V. However, the electricity consumption over time depends on how much the pump runs—how frequent and intense the flooding is. Naturally, if there is any way to reroute floodwater without running a pump, this could save money over time.
---
Conclusion
Everbilt sump pumps might not be top-of-the-line, but for those on a budget who just really need a sump pump to get them through the next few years—Everbilt is perfect. The brand offers an affordable selection of pump capacities, materials, features, and accessories to fit this purpose.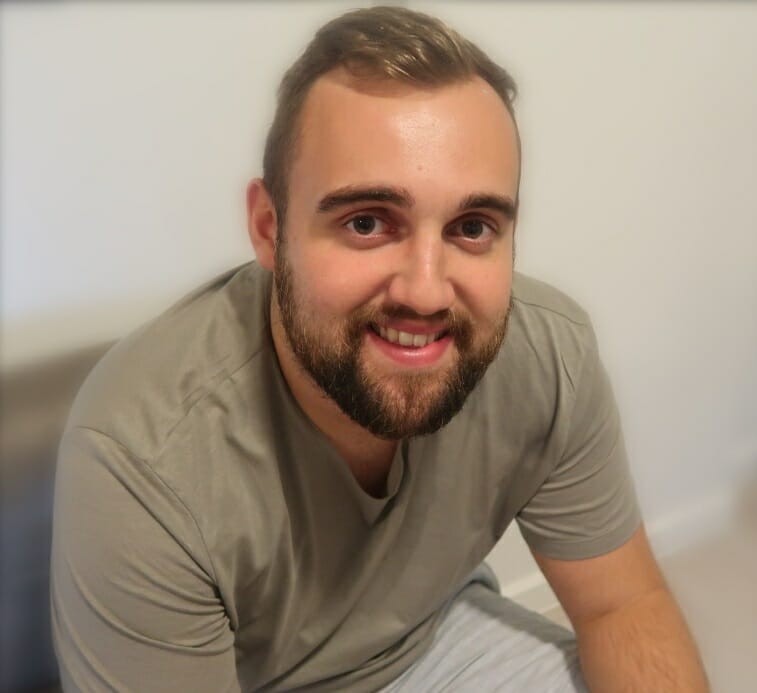 Matt is a freelance writer, English graduate, & keen traveler from the UK. As a specialist plumbing expert, he enjoys writing about everything there has to do with at-home plumbing products & related problems. When he isn't writing, he's usually drinking coffee or planning his next adventure. In his spare time, he also runs his own blog all about digital nomad life.