On that hot summer's day, you need to make sure that you are keeping as cool as possible. Choosing the right portable ice maker will help you make sure ice is always there and ready for you to use!
A portable ice maker is simply an appliance that is designed to make ice anywhere that you need.
Unlike the ice maker in your fridge, you do not need to hook this up to a dedicated water line. Just plug the portable ice maker in and let it make ice wherever you need to go!
Page Contents (Click Icon To Open/Close)
How Does a Portable Ice Maker Work?
If you are interested in having ice in any location, without all the hassle with installation, you may wonder how does a portable ice maker work?
The portable ice maker works by taking small amounts of ice from the water the user places into the unit and turning it into ice. This is the same refrigeration process that bigger ice makers use but on a much smaller scale.
Once the ice is ready, the machine can drop the ice into a tray until the user is ready for it.
To turn the device on, the user simply needs to plug the countertop ice maker into the wall, pour some water, and the ice will be ready in as little as 6 minutes.
One way this device is different is that they do not have a drain. When the ice melts, the water will just go down into the basin and the machine will get to work again. This will turn the melted ice back into solid ice, repeating the cycle until you have used it all up.
This device is different than a commercial ice maker because the portable version does not need an installation and will not need a water line. You will need to add the water yourself, but you can hook it up in any location and you are ready to go.
Related Article - How Do Other Types Of Ice Makers Work?
Benefits Of Portable Countertop Ice Makers
There are a number of benefits of portable countertop ice makers that can make them a good option for your party, time at the beach, or even camping. Some benefits of portable countertop ice makers include:
Once you turn on the unit and pour the water in, you can have ice cubes in a few minutes.
While these units are often small and will take a bit to make a lot of ice, they can turn water into ice in time for that party.
You will not need to drain the ice maker. If there is any water left in the unit, it will just recycle through the unit and be made into ice again.
This helps keep the mess to a minimum.
Pour the water in and let the unit get to work. And don't hurry back! The ice can stay stored in the ice maker. If it starts to melt, the unit will just collect the water and make that into ice too, helping store it for as long as you need.
The portable ice maker will work anywhere you can find an outlet to plug it in. You can leave it on the counter, by the camper, or somewhere else. And since it does not need a water line to drain the water, you will not need to worry about the installation or a mess [1].
They Make Different Types of Ice
A portable ice maker is unique in that it allows you a way to make different types of ice whenever you would like. Choose between bullet shaped ice, clear ice, and large ice. You need to choose the right unit to help you make this.
Related Article - Best Portable Countertop Ice Makers
Where Can I Use a Portable Ice Machine?
There are many places where you can use a portable ice machine. Anywhere with a plug-in for the device will work well for having the ice machine out and ready to go. Some areas where you can choose to use this device includes:
People Also Ask (FAQs)
How quickly do portable ice makers produce ice?
Many units are able to create some ice for you in less than 6 minutes. The average for most machines is between 10 to 15 minutes to get the ice that you would like. Read the features of the device that you choose to see how long it will take.
Related Article - How Long Do Ice Makers Take To Make Ice?
How small are portable ice makers?
Each portable ice maker is going to be a different size. You will be able to pick one that is smaller or bigger based on what you would like. A good standard size is an 11 by 14.8 by 14.7 device. This is big enough to help you make plenty of ice without taking a lot of space.
What kind of ice shapes and sizes do portable ice makers make?
Most of the countertop ice makers have three sizes that you can choose, small, medium, and large. Some will also provide specialized ice, but you need to check the description first to see what types they offer.
Does a portable ice maker keep ice cold for a long time?
Once the ice moves to the drop tray, it will begin to melt. The machine does not keep it cold. But if you keep it plugged in, the machine will notice the dripping water and will convert that back into ice, giving you cool ice whenever you need it.
Do I need a special plug or power supply to run my portable ice maker?
You do not need a special plug to help run the portable ice maker. The plug-in that comes with it can easily plug into any area you would like, making it easy to create ice no matter where you are.
---
Conclusion
A portable ice maker is an excellent addition to your home. This device will make sure that you have some cool ice no matter where you go, as long as you have a plug-in. Find one that is the right size for you and see what a difference it will make for you.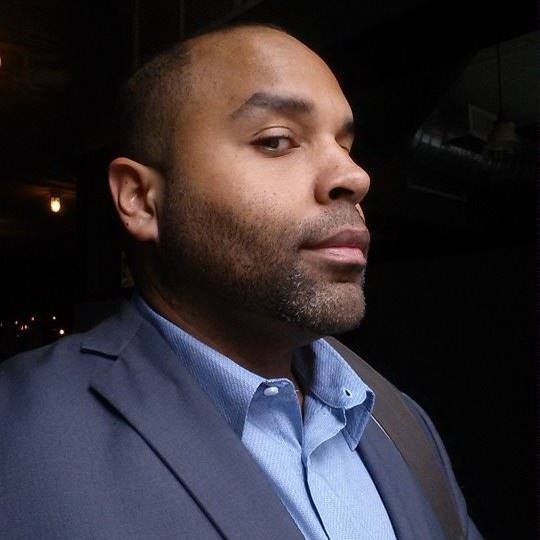 Ian Haynes is an expert writer who has successfully deployed over 500 plumbing pages and other related content. He has an excellent understanding of home plumbing issues and translates his experiences via Plumbing Lab so readers can have a better understanding of common household problems. Outside of his work, Ian likes exploring Brooklyn with his Labrador.