Clogged drains are an age-old issue we see time and time again. There are many different ways to deal with the problem, but a plumbing snake is the simplest and best solution. This guide will explain why, when, and how to use them.
Page Contents (Click Icon To Open/Close)
Causes of Clogged Drains
Hair lodged in the pipe so water can't flow.
Grease, oil, and fat are an absolute nuisance for drains as they can solidify within the pipes blocking them completely.
Soap, over time, can accumulate and block your pipes. This is particularly common with laundry detergent.
Mineral build ups can cause clogs. This is common in areas with hard water.
Plant and tree roots can get into your pipes and cause blogs. These are particularly difficult to fix.
Many flushed objects can block your drains. This includes diapers, feminine hygiene products, too much toilet paper, or accidental items getting flushed.
---
Ways of Unclogging Drains
Baking soda and vinegar
⅓ cup of baking soda and ⅓ cup of vinegar combined will form an acidic compound that can dissolve different materials that block drains.
Boiling water
Pouring boiling water down the drain can dissolve the blockage. Adding detergent as a lubricant can help this process.
Plunger
Generally, the first port of call is the plunger, which forms a vacuum seal and removes clogs.
Bent Wire Hangers
The hanger is bent, and the hook inserted into the drain to pull out the blockage.
Plumbing snakes
These are essentially the professional version of the bent hanger and work similarly, with a long bent pole and a metal spiral on the end. This allows you to dislodge blockages easily and quickly.
The Drain Snake Explained
A drain snake is often referred to as a plumbing snake or a drain auger, all of which are tools to remove blockages that are clogging the drain. There are three parts; the handle, a long flexible metal pole, and a metal auger on the end.
Drain snakes work on almost all of the common issues in households and are basically the tool between heavy-duty plumbing equipment and the standard domestic plunger.
---
How Does a Plumber's Snake Work?
Plumber's snakes work by breaking through blockages. You do this by sliding the auger end of the device into the blocked drain.
Once inserted into the drain, you rotate the handle to extend the coil. Most drain snakes are around 50 feet long. This means they are effective in pretty much any drain.
Once the plumbing snake reaches the blockage, the auger will rotate within the drain. This should loosen or remove the blockage and allow the water to run again as usual.
---
Where to Use a Drain Auger?
How to Properly Snake a Drain
---
People Also Ask (FAQs)
How do I determine which type of plumbing snake to use?
Plumbing snakes are fairly generic, and most will work in various situations; however, you can get specialist drain snakes for toilets, showers, or other drains. These tend to be larger or smaller depending on the job, so you should consider how long or deep the drain is before purchasing.
How do I prevent clogging of the drains?
You can prevent drains clogging by avoiding flushing any grease or fat, emptying waste into the trash as much as possible, using a drain grate, flushing with hot water every day, and cleaning it out every week. This takes effort but will save you time in the long run.
Can a drain snake break a pipe?
Yes, in some cases drain snakes can break, primarily if not used correctly. If it breaks in your pipe and you are unable to withdraw it yourself, then you'll need to get a professional plumber involved.
How much will it cost to have a plumber snake a drain?
Depending on the clog and drain, it can cost between $150 and $400 to have a plumber snake your drain. Get a free quote below as these vary from city to city.
How much is a plumbing snake rental cost?
Your most basic plumbing snake will cost $50-75 a week, with the better devices costing around $130-200 a week.
How much do plumbing snakes cost?
A cheap domestic plumbing snake can cost you $50, but for a professional model, it can be upwards of $500.
Where can I buy or rent plumbing snakes?
Plumbing snakes can be found in most hardware stores, or you can find them online. Retailers like Amazon generally offer the greatest variety and the most competitive prices.
What should I do if a plumbing snake got stuck in the toilet?
See if you can reach and remove the plumbing snake. If not, then you will need to get a professional plumber involved and call them to do it. This could cost you several hundred dollars, so you should be careful when you're using it.
Why won't my plumbing snake retract?
Generally, if your plumbing snake won't retract, it's because it's stuck on the clog. This can mean it is too solid to move or something there is an issue with the coil. If it is not turning correctly, it won't remove the blockage, and it won't come out easily either. Try checking the coil is screwed in properly so that the coil turns again. If you are completely stuck, then you will need to consult a professional.
---
Conclusion
Plumbing snakes are the ultimate tool in removing clogs from all of your drains. They are a step up from your usual household remedies but still simple enough so that anyone can use them. Even if you don't get clogs very often, it's worth investing in one, so you have peace of mind in your home.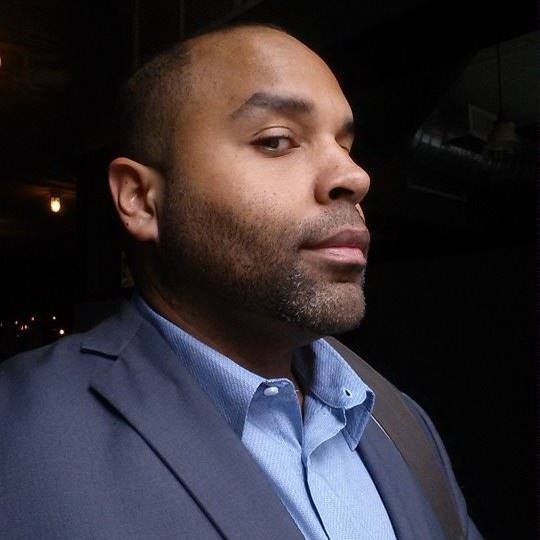 Ian Haynes is an expert writer who has successfully deployed over 500 plumbing pages and other related content. He has an excellent understanding of home plumbing issues and translates his experiences via Plumbing Lab so readers can have a better understanding of common household problems. Outside of his work, Ian likes exploring Brooklyn with his Labrador.