Though various garbage disposal brands are available in the market, InSinkErator stands out from the others with its Evolution and Badger series garbage disposals! It's a famous waste disposal brand for many households in the US. The same is the case with their latest model: InSinkErator Evolution Excel!
The Evolution Excel has several benefits: enhanced durability, powerful performance, easy installation, and more.
Want to know more? Then read this in-depth InSinkErator Evolution Excel review!
Page Contents (Click Icon To Open/Close)
InSinkErator Evolution Excel Pros & Cons
---
What Makes The Evolution Excel Unique?
Evolution Excel is the latest model in the Evolution series, providing all the essential features that high-quality garbage disposers have.
Here are a few features of this exceptional InSinkErator disposal:
Dura-Drive Motor Technology
This latest model by InSinkErator garbage disposals comes with a state-of-the-art Dure-Drive motor technology to improve its overall performance. It's one of the most popular drive mechanisms in garbage disposers, enhancing motors' durability and accuracy.
With a strong, heavy-duty one horsepower induction motor along with 1725 RPM grinding speed, this InSinkErator appliance can smoothly deal with every type of food scrap imaginable and unimaginable with ease.
One of the most prominent features of InSinkErator Evolution Excel garbage disposal is SoundSeal Technology.
The SoundSeal tech makes it quiet during operation, so you can easily converse with others and enjoy your kitchen experience.
Under typical situations, it has a noise level of 25dB, which is similar to a human whisper.
Stainless Steel Grind Chamber
The InSinkErator Evolution Excel is designed for grinding tougher food wastes in large quantities, which is why it has a stainless-steel chamber.
Unlike galvanized steel, stainless steel grind chambers can chop up even the hardest foods into the tiniest particles. This is because all its components are made from anti-corrosive and anti-rust stainless steel, making it durable.
3 Stage Multi-Grind Technology
The Evolution Excel is slightly different from other models due to its 3 stage multi-grind technology.
The first technology is the "GrindShear Ring," designed to enhance its angles and cutting edges. As a result, food scraps that press against its ring will be cut instantly.
In addition to that, the impellers have additional blocks to shape the "Tri-Action Lug System," ensuring all food scraps coming in contact with the GrindShear Ring are chopped till the required texture is attained.
Right underneath the turnplate is the "Undercutter Disk." It works similarly to the ring and lug system; it slashes everything that comes from the gaps into tiny pieces.
InSinkErator garbage disposals have unique anti-jam mechanics, such as the Auto-Reverse system. Whenever big lodges are on their way, it acknowledges them immediately. Then, if required, it sends signals directly to the induction motor, making it rotate reversed to prevent the entire mechanism from being jammed in a particular position.
But how does the Evolution Excel know if the jam or clog is imminent? Well, thanks to its "Jam-Sensor" circuit, it senses jams and clogs by evaluating the motor's torque. Suppose it picks up on a clog, the torque is raised (about 500%), and pulse (60-time a second) is also increased. As a result, it causes a pounding action, which breaks even the most challenging objects into small pieces.
Thanks to the Quick-lock Sink Mount Tech, set up is a breeze. With this feature, you can easily replace your existing garbage disposal by unscrewing it and placing the new appliance. In addition, with this advanced technology, you can install the device by yourself, saving time and money.
This latest model has a 7-year limited in-home warranty, which means if the unit stops working or malfunctions, the company will fix it no matter what.
In short, your appliance will get fixed quickly without you having to leave your couch.
---
InSinkErator Evolution Excel Garbage Disposal Reviewed
InSinkErator Garbage Disposal, Evolution...
QUIET BUT POWERFUL: This innovative food...
DURABLE COMPONENTS FOR THE TOUGHEST FOOD...
AMERICA'S #1 DISPOSER BRAND: There are more...
FASTER, CLEANER, SMARTER: From meal prep to...
The Evolution Excel garbage disposer is not an entry-level disposer. Instead, the unit boasts a one-horsepower induction motor supported by Dura-Drive technology, which means it can swiftly dispose of all sorts of waste you put in.
In addition to that, the high-quality stainless-steel construction of the unit provides InSinkErator to give users an industry-leading seven-year warranty period, covering both in-home labor and parts.
This waste disposal includes all the added features required from premium units. However, despite featuring all the superior qualities, installing it is like shooting fish in a barrel. In other words, you can easily install it by yourself!
This InSinkErator model is ideal for homeowners looking for an upgraded unit that isn't costly.
What we liked most about this InSinkErator model was the stainless-steel mounting bracket, better known as "Quick-Lock sink mount."
It provides you with an easy and fast way to replace your current disposal or assemble a new one.
All you've got to do is spin it 'off' for dismounting and spin it 'on' for mounting.
In addition, InSinkErator provides users with a clear and easy-to-read manual with all its garbage disposers.
Despite being a compact device, it weighs around 23 pounds, so it's best to take assistance when you're mounting it, especially during alignment. If you don't have someone to help you with, you can use a jack or thick books to hold your appliance in place. I found this tip extremely useful in the installation process.
Make sure to tire out the drainage plug before connecting with the dishwasher. Perform it before you mount the unit. If the sink diameter is greater than 3/8 inch, change the current 1-1/2 inch screws to 1-1/8-inch screws.
Typically, the entire installation process will take about one to two hours most. If you're replacing smaller-size disposal, you may have to redo every plumping pipe. This is because the existing configuration might not fit bigger units. Thus, the time duration could be more than expected.
This InSinkErator model doesn't come with the following three things:
If you've got an outlet underneath the sink, you'll have to purchase a power cable separately.
With a robust one-horsepower induction Dura-Drive tech motor, the appliance works exceptionally well. Due to its sharp and potent blades and three-stage grinding tech can slash almost all food remains easily. Furthermore, like other InSinkErator units, it also has a superior stainless-steel grinding chamber, ensuring it lasts longer.
You can utilize Evolution Excel for many food scraps such as chicken bones, coffee grounds, fruit rinds, and more. Your appliance will chop all these scraps effortlessly, ensuring continuous flow via drainage pipes.
However, with time, food remains may accumulate in its chamber or baffle. And if there's an odor coming from the appliance, it shows there's a food build-up and grease due to poor water flow while operating.
Nevertheless, here are the steps to wash your unit:
This model by InSinkErator is equipped with two defenses, such as "Auto-Reverse system" and "Jam-Sensor Circuit," to prevent it from clogging or jamming during grinding.
However, in case the appliance gets jammed, fix it by following these steps:
| | |
| --- | --- |
| | |
| | |
| | |
| | |
| | |
| | |
| | |
| | |
| Dishwasher Drain Connection | |
| | |
---
Comparing Different InSinkErator Garbage Disposals
Evolution Excel Vs Evolution Supreme
Both Evolution Excel and Evolution Supreme belong to high-end InSinkErator Evolution series garbage disposals. Both have numerous similarities.
For example, they're compact and help homeowners save a lot of space underneath the sink. In addition to that, they come with a robust one-horsepower motor to ensure consistent performance. Not just that, but they both have three-stage multi-grinding technology.
The main difference between them is that the Supreme doesn't have a jam-sensor.
Evolution Excel Vs Evolution Prestige
Currently On Sale
InSinkErator Evolution Prestige and Evolution Excel are some of the best waste disposals in the Evolution series with many things in common. Firstly they have a sleek design and are compact, which means homeowners can easily install them. Secondly, both have stainless steel grinding chambers and three-stage multi-grinding technology to crush the toughest food waste.
However, Evolution Excel provides a power cable; you would have to purchase it independently if you're buying Evolution Prestige.
---
Comparing

the

InSinkErator

Evolution Excel

With

Other Brands
Evolution Excel Vs Waste King L-8000
InSinkErator and Waste King are two of the best garbage disposal brands in the US.
They have quite a few things in common such as 1-HP motor power and stainless steel grinding components.
But they also have many differences. For example, Evolution Excel has a stainless steel grinding chamber, while L-8000 has a glass-filled nylon one.
Moreover, L-8000 garbage disposal comes with a one-stage grinding technology, whereas the Evolution Excel includes a three-stage multi-grind technology. Lastly, compared to Evolution Excel, L-8000 is much more affordable!
Evolution Excel Vs Moen GXG50C
Like InSinkErator, Moen is also a high-end brand, producing some of the best garbage disposals in the world, particularly in the US. Both share some similarities, such as stainless steel grinding components. In addition to that, despite having different noise control technology, they're both quiet.
However, both differ in terms of motor power. The Evolution Excel has a 1-HP motor; whereas, GXG50C comes with a ½-HP engine. Moreover, Moen offers a 5-year warranty on this model, while InSinkErator provides a 7-year in-home warranty.
---
People Also Ask (FAQs)
Does the

InSinkErator E

volution Excel come with power cord?
Unlike most garbage disposals that don't include power cables, the InSinkErator Evolution series comes with a power cord, including the Evolution Excel garbage disposal. So you don't have to buy it separately.
How long do Evolution Excel

s

last?
Typically, the lifespan of high-end garbage disposal brands such as InSinkErator is good. In addition, the warranty period they offer is amongst the longest. Moreover, The InSinkErator Evolution Excel can easily last 10-15 years with regular maintenance.
How do you reset

the

Evolution Excel?
Here's how you can reset the InSinkErator Evolution Excel:
Where can I

buy the InSinkErator E

volution Excel?
You can purchase the InSinkErator Evolution Excel garbage disposal from any nearby local electronic shop. But if you want better deals, check online stores such as Amazon, Menards, Wayfair, Lowe's, Ferguson, etc.
---
Conclusion
The InSinkErator Evolution Excel is widely popular among homeowners in the US thanks to its unique features like a 1-HP induction motor, compact size, three-stage multi-grind tech, SoundSeal tech, and much more!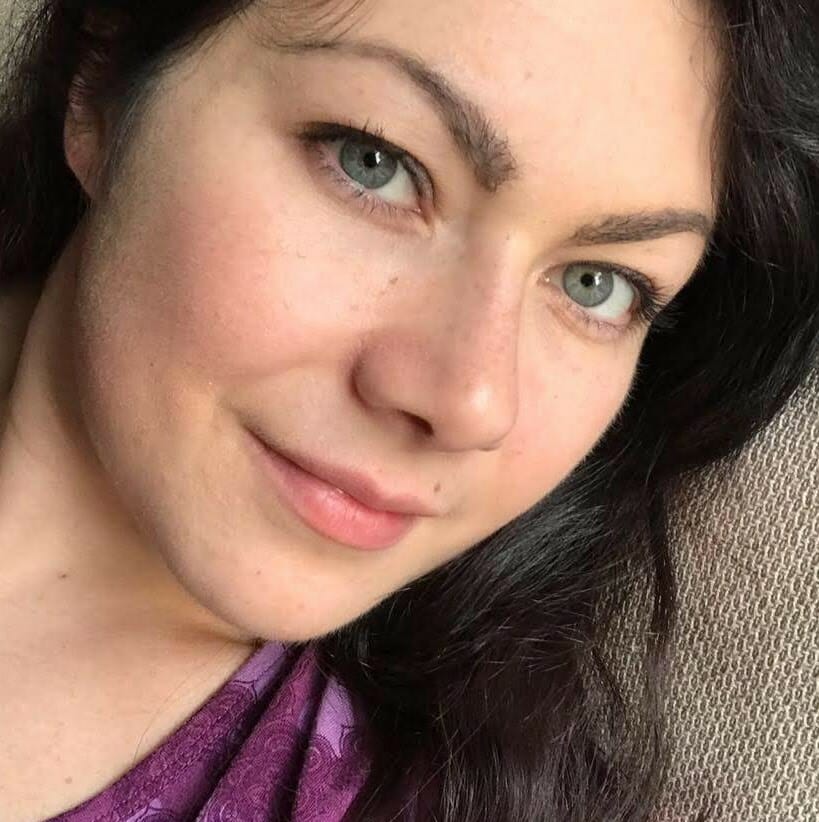 Holly Curell is the editor extraordinaire for Plumbing Lab. Having grown up in Michigan, Holly has spent time living in New York, Virginia, & currently North Carolina, where she lives with her husband & family. Holly loves DIY & has years of experience with at-home plumbing problems that arise from having 3 kids & living in colder climates. When she's not writing about her plumbing knowledge, Holly enjoys reading, hiking & relaxing with family.