Though you are spoilt for choice when choosing a garbage disposal brand, we've reduced your potential options to two of the best brands around: Waste King and InSinkErator.
But which garbage disposal is better between the two? How do these two series differentiate from one another? Do they have any similarities?
Read our InSinkErator vs Waste King guide and find answers to all your questions.
Page Contents (Click Icon To Open/Close)
InSinkErator Badger Garbage Disposals (Overview + Pros & Cons)
Founded in 1927 by Jon Hammes, the InSinkErator Badger garbage disposals grind leftover food items so perfectly that there remains no chance of blockage in the drainpipes.
Currently, the company offers two series of garbage disposals: the Badger range of garbage disposals and Evolution series. The former is their classic range; whereas, the latter caters to newer audiences.
Despite their low cost, they offer value-for-money. Furthermore, they are also relatively easier to clean and wash.
Without any further ado, here are different models of the badger series:
If you're looking for a real bargain, choose the Badger 1 model! It's the most economical option available with all the essential features.
Additionally, the Badger 1 is compact and can easily fit into any tight space. It is also quick and simple to install due to its quick mount method.
Moreover, this disposer has a 1/3 HP motor that will indiscriminately grind everything in its path and last much longer than a cheap system.
Lastly, it also comes with a power cord and one-year warranty while displaying a corrosion-resistant stainless steel body.
The Badger 5 garbage disposal isn't too big or too powerful, making it the perfect garbage disposal for individual homes or smaller households. It has a solid ½ HP motor and can smoothly chew up any food waste.
Unlike many other competitive brands that offer brittle devices, the Badger 5 disposal has corrosion-resistant stainless-steel impellers that are meant to last long.
Additionally, it has a 26 oz chamber, enough to grind all your remaining food waste. Also, with its Dura-Drive motor, you'll be able to get the job done a lot faster.
If ½ HP motor isn't enough for you and you need more grinding power, you should choose the Badger 5XP – it offers an increased ¾ horsepower.
With InSinkErator's patented Dura-drive induction motor, this disposer provides extra torque and gets things done in a shorter time.
Some other features you'll find in the Badger 5 include a standard 26 oz grinding chamber, insulation for reduced noise, and a quick-lock mounting method for simple installation.
Like badger 5XP, the badger 900 also has a solid ¾ HP Dura-drive motor that can grind almost all food items with utmost ease.
In addition to that, it comes with sharp, corrosion-resistant stainless-steel impellers designed to last longer.
Plus, the unit has a unique splash guard, which will keep the chewed food and water from splashing back.
Apart from that, the Badger 900 garbage disposal has all the other standard InSinkErator features, such as a 26 oz chamber, 3-year warranty, and a quick-lock system.
Waste King Garbage Disposals (Overview + Pros & Cons)
Waste King garbage disposals are manufactured and designed by the Anaheim Manufacturing Company. Their disposals are known worldwide as some of the best devices for managing leftover food scraps.
From the magnet motor to patent Vortex tech, the brand has made many noticeable developments in its line of garbage disposals.
In addition to that, Waste King Disposals have permanent magnet-type motors; these are smaller and lightweight.
Like InSinkErator garbage disposals, the Waste King units are also available in different models with varied power ranges and prices:
The EZ Mount series by Waste King disposals such as the L-1001 model are made to be DIY friendly. Installing one in your kitchen is a breeze and requires little effort. Moreover, they come with a unique twist and lock design.
They have high-speed motors ranging from ½ to ¾ HP. They also have sound-insulated systems, meaning they are quieter when operating. Also, these units will jam less.
Apart from easy sink installation, they also have a detachable splashguard for effortless cleaning. Plus, they're durable and lightweight.
GT series is another impressive series by Waste King. They come with easy installation and a snap tool that promptly secures the mounting assembly.
In addition to that, these units have an open dishwasher water inlet valve, which means you don't need extra tools.
Like the EZ Mount series, GT series garbage disposals also have high-speed motors and sound-insulated systems.
InSinkErator Badger Vs

Waste King (Key Differences Explained)
Both InSinkErator and Waste King offer durable and reliable garbage disposals. However, one takes an edge over the other in terms of build quality. For starters, both have external plastic shells.
And even though both brands have steel-made impellers and turntables, the InSinkErator Badger's chambers are built of steel; whereas, the Waste King disposer's chambers use corrosion-proof polymers.
As a result, compared to Waste King Garbage disposers, the InSinkErator disposals are more reliable and have superior plastic used.
Both InSinkErator and Waste King Garbage disposals employ high-speed motors to chew up food scraps. However, the two disposal manufacturers utilize different kinds of electrical motors within their units.
Waste King employs a permanent magnet-type (PM) engine. In comparison, InSinkErator devices rely on an induction motor to generate a steady flux through physical contact with the rotor.
Therefore, on average, the Waste King Disposals reach 2500 RPM, whereas the InSinkErator Badger garbage disposals achieve 1725 RPM — approximately 30% lower than Waste King Units.
Nevertheless, InSinkErator enables some of their models with different grinding levels to compensate for this downside.
Garbage disposals can get uncomfortably loud. However, you won't find such issues with Waste King or InSinkErator garbage disposals.
Both brands rely on noise insulation technologies to reduce the sound levels, making disposal a comfortable experience.
However, compared to the Waste Kings Units, InSinkErator disposals are much quieter. This is down to their patented Sound Seal technology, and it's included in every model.
See all the quietest models available here
Operation And Grinding Stages
Both InSinkErator and Waste King offer superior functionality and vigorous grinding. However, the InSinkErator Badger garbage disposals have a unique, state-of-the-art tech that crushes the food wastes using several grinding stages.
Known as Multi-grind tech, this feature chews remaining food scraps into tiny particles with minimum effort. Having different levels of grinding is unquestionably an innovative addition to InSinkErator disposals.
On the other hand, as per the Waste King manufacturers, their high-speed motors make such type of technology unnecessary.
Internal Components + Accessories
Many garbage disposals also provide optional accessories and components, making the unit easy to use over time.
Therefore, Waste King garbage disposals are considered cost-saving units as they include a 3-bolt mount option. By default, these units have a pre-attached power cord with them, unlike many InSinkErator garbage disposers.
In contrast, when you purchase InSinkErator disposal, it's best to check whether it comes with a cord or not; otherwise, you'll have to buy it separately.
However, both units have some assistive similarities. For instance, the InSinkErator disposals have a handy Sink-Top switch, similar to Waste King models.
Most Waste King units employ EZ Mount tech for garbage disposal installation, whereas InSinkErator garbage disposals utilize 3-bolt mount tech.
Quite interestingly, you may find some Waste King models employing 3-bolt mounting tech. However, you won't find any InSinkErator model with an EZ mount system.
Both EZ and 3-bolt mount tech involves twist-and-lock systems. Though both methods have advantages and disadvantages, Waste King Appliances are easier to install and require little to no effort.
Both InSinkErator and Waste King make disposals that meet their customer's budgets and needs. While InSinkErator offers low-price garbage disposals with their Badger series, Waste King has budget-friendly offerings in their EZ-mount series.
Nevertheless, you can easily buy a badger series garbage disposal for under $150. On the other hand, Waste King Garbage Disposals, especially the EZ Mount series, can be purchased for under $130.
Moreover, garbage disposals with higher horsepower have more extended warranties. For instance, the InSinkErator badger series has a 2-year warranty, whereas their Evolution series – the expensive one – has higher warranty periods ranging from 4 to 7 years.
Similarly, Waste King's ½ and 1/3 HP garbage disposals come with a 2-year warranty; however, the 1 horsepower disposal comes with a lifetime warranty.
---
People Also Ask (FAQs)
How long do Badger garbage disposals last? What about Waste Kings?
Some garbage disposals come with a decade-long life expectancy, after which they start to clog more often. However, the average life expectancy of Waste King and InSinkErator units is higher. This is because they're durable brands and can last easily up to 15 years or so, requiring minor fixes and proper maintenance.
Can InSinkErator be repaired

,

or does it need to be replaced?
If your InSinkErator garbage disposal is on and isn't working, you can attempt to troubleshoot the issue by using the reset button. However, if the disposer doesn't work even after that, it needs replacing.
How do you reset an insinkerator disposal?
Follow the steps below to reset your InSinkErator disposal:
Can you replace an insinkerator with a waste king?
Yes, you can replace an InSinkErator with a Waste King Disposal using Waste King's 3-bolt mount adapter kit. Without the adapter, you can't replace one unit with another primarily because Waste King units employ EZ-Mount tech.
---
Conclusion
Choosing garbage disposal for your kitchen is a necessity, and with excessive use, they can lose their years. Therefore, if you're looking for a new disposal, choose either InSinkErator or Waste King — they're the best disposal brands available worldwide.
Though both are equally impressive, Waste King takes a slight edge over the InSinkErator!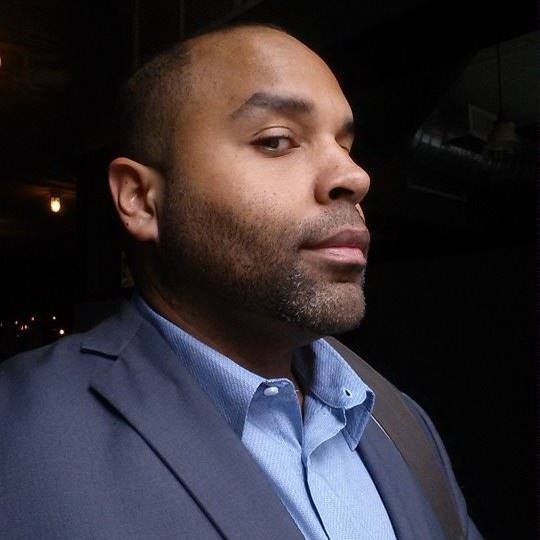 Ian Haynes is an expert writer who has successfully deployed over 500 plumbing pages and other related content. He has an excellent understanding of home plumbing issues and translates his experiences via Plumbing Lab so readers can have a better understanding of common household problems. Outside of his work, Ian likes exploring Brooklyn with his Labrador.