Plumbing is one of the many trades that works across almost all borders. Becoming a plumber is a worthwhile and lucrative career that starts with basic fundamentals. You can enter the workforce as a plumber in a few different ways, depending on the state you live in.
This article will examine the best plumbing trade schools in Connecticut. We also cover ways to become a master plumber and give you the factors to consider when choosing the best school for you.
Page Contents (Click Icon To Open/Close)
Plumbing License Requirements in Connecticut
To work as a plumber in Connecticut, you need to be a journeyman or contractor. The road to journeyman can be accomplished a few ways, either through straight apprenticeship, trade school training, or a mixture of the two.
Either way you go, you need to apply for the journeyman position, meet the apprenticeship or training requirements, and pass the P-2 Unlimited Journeyperson Plumber Exam.
The exam costs $130 and must be administered by an approved proctor or institution.
Once you become a journeyman, you can perform all plumbing duties but must be overseen by a contractor (master plumber). The next step is to become a contractor yourself.
---
How to Become A Master Plumber
In Connecticut, a contractor plumber and master plumber are interchangeable designations. For this position, you must first be a licensed journeyman for a minimum of 2 years. Once you have done the journeyman stage for 24 months, you can then take the contractor exam.
These are actually two different tests. The first one, the P-1 Unlimited Plumber exam, costs $130 and the second, the Business & Law exam, costs $65. Once both exams are passed, you can then be a contractor plumber, working without oversight, and performing all plumbing duties on your own.
---
Quick Guide in Choosing Your Plumbing Trade School
Location
The physical location of the school is important. Not only does it need to be close to you, but the roads leading to it need to be clear of traffic jams and rush hour traffic is possible. You may have to adjust your schedule if traffic gets bad at class start times, though.
You should also consider if you are taking day or night classes. You may find it easier to attend a school closer to work for night classes (assuming you work during the day), for example.
Accredited/Authorized School
School accreditation is also important. If you plan to continue your education, the school must be accredited for credits to transfer. Otherwise, you will have to start over. Some (or most) employers and apprenticeships requiring training and will not accept a certificate or diploma from a non-accredited school.
You can check your school on the national accreditation registry to make sure they are in compliance and fully accredited. While most schools will place a badge or statement that they are accredited on their site, it doesn't mean the accreditation is current or even valid. It is best to check for yourself.
Offers Quality Education
Just because a school is accredited only means that it offers a basic level of quality education outlined by the accreditation agencies. You will want to verify the education level and experience is something that fits you and your needs.
The best way is to visit the campus in person. There you can talk to the staff, instructors, and even current students to find out how everyone feels about the school, classes, and experience. You will also get a feel for the atmosphere and can tell if the school is right for you or not.
Offers Hands-on Training
Plumber training requires a lot of lab work or hands-on training. Most trade schools know this and set their curriculum to include at least 50% lab hours and classroom hours.
Before signing up, you want to ensure you will get at least 50% of your credit hours through the lab. The more lab hours, the better your learning will be.
Connects you to an Apprenticeship/Internship Program
Post-graduate programs are something almost every school offers (some still don't, though, so be wary.). These programs include application assistance, job placement, and in the case of plumbing trade schools, internship and apprenticeship placement assistance.
These programs are free for the students (usually for life) so make sure to take advantage of them. They can help you apply for the apprenticeship, find the right fit for your needs, and help you get accepted by supplying all the required forms and paperwork.
Offers Customer Service Skills Training
As a plumber, you will deal with customers on a daily basis. Training in handling irate customers, learning proper communication, and other customer service skills are critical. If you don't have this training already, you will want to ensure your chosen school offers a class or two that covers this essential skill.
Affordable
The cost of tuition is also going to be an important factor. Some schools accept or even offer scholarships. Checking with the financial aid department will let you know what they accept and what they do not. Student loans, for example, are often accepted but not always.
Check for grants, scholarships, and other forms of payment, too. Every little bit helps, and you never know what you actually qualify for.
---
7 Best Plumbing Trade Schools in Connecticut
Plainville, CT
35A, Robert Jackson Way, Plainville, CT 06062
Easily the top plumbing trade school in Connecticut, Construction Education Center in Plainville offers one of the most robust and complete plumbing educations around. Not only do they instruct standard plumbing training courses, but they also offer continuing education classes for existing plumbers, and they offer the P2 and P6 apprenticeship programs, too.
No matter what you need for training, CEC has you covered. Affordable courses, hands-on training, apprenticeship placement, and one-on-one instruction. It doesn't get much better than this.
Best Choice For: All levels of plumber training
Cromwell, CT
10 Alcap Ridge, Cromwell, CT 06416
Since journeymen (odd years) and contractors (even years) are required 5 to 7 hours of continuing education credits, you need a place to go to get those hours. Entech Advanced Energy Training is one school worthy of consideration. No matter where you are in the state, the drive to Cromwell for a day of training is well worth it.
The courses are affordable, easy to digest, made to be interactive and practical, and work with your existing schedule. The instructors are well versed in current codes and trends and pass these on to you in an intensive and complete course.
Best Choice For: Continuing education credits
---
Waterbury, CT
233 Mill St, Waterbury, CT 06706
Industrial Management Training is one of those schools that seems to have everything you need. They offer three different exam prep courses for plumbers and a certified continuing education credit course to keep up to date with license renewal requirements.
You can take the prep classes for the P1, P2, P6, and P7 licenses (limited and unlimited) to get ready for your license exams, including practice tests, guidance, and book learning. The P1, P3, P9 Plumbing CEU course will keep you up to date and ready for your renewal at all times.
Best Choice For: Exam prep and CEU credits
---
881 Wolcott Street, Waterbury, CT 06705
Porter & Chester Institute (PCI) has one of the most intensive and thorough plumbing courses in the state. The class sizes are small, giving you more one-on-one training, and they offer a lot of lab hours.
With the course, you get customer service training, hands-on lab work, and enough classwork to bring it all together. If you are just starting out in your new career, having the right education can make or break your future. PCI offers the right education to get you off and running in about 1 year.
Best Choice For: New student learning
---
New Britain, CT
200 John Downey Drive, New Britain, CT 06051
If you are looking for a larger head start in your new career, NEIT will get you what you need. Their combined heating and plumbing degree program is affordable and teaches you residential fundamentals over the course of 4 semesters.
The school also accepts grants, scholarships, and student loan financial aid. Their entry process is simple, and they have a host of post-graduate programs. The best feature, though, is the small class sizes and hands-on lab hour time, which offer you more than most other schools in the area.
Best Choice For: Associate's Degree in plumbing/heating
---
Hamden, CT
100 Fairview Avenue, Hamden, CT 06514
For students of high school age interested in starting their career as soon as possible, the Eli Whitney Technical High School will give you everything you need to start out on the right foot. Each student in the plumbing program is required to go through 4 years of training.
Each year is separated to accommodate the other classes needed for graduation, but focus on the fundamental plumbing aspects in theory, class and book learning, as well as a lot of lab hours.
Best Choice For: High school aged training and career preparation
---
Meriden, CT
1250 East Main Street, Meriden, CT 06450
Joining a union is a great way to ensure you always have work, get training, and have the resources to improve your station. Since an apprenticeship is all but mandatory in Connecticut, you may as well jump right in and start with an apprenticeship. The Local 777 union offers a 5-year program for all plumber apprentices.
Once completed, you can maintain employment, work through CEU training, and even use the apprenticeship for up to 30 credit hours for a degree. Everything you need is included. Even lab hours, continuing education requirement classes, and tools or equipment.
Best Choice For: Direct apprenticeship learning and certification
Plumbing Training School Costs in Connecticut
The cost of tuition in Connecticut will depend on several factors. The type of school is the most significant factor, though. Trade schools are generally cheaper as they don't last as long as some of the other options. You can usually find a trade school lasting between 4 months and 12 months with an average cost between $1500 and $6000.
Community colleges offering plumber education may be a full course or a continuing education course. Like most college courses, they are broken up into credit-hours. In-state students will pay less, usually about $250 per credit-hour.
When it comes to an apprenticeship, fees and costs will vary greatly. Some may not even charge you at all but require a commitment of working with or for them for a certain number of years.
---
Is Plumbing a Good Career Choice in Connecticut?
Plumbing is a great career choice almost everywhere, and Connecticut is among the states where it is well worthwhile.
Connecticut Entry Level Plumber Salary
For entry-level plumbers, including apprentices and journeymen with less than 2-years experience, Connecticut offers some of the highest wages. Many entry-level plumbers can expect an average of $28.91, according to Indeed.com.
Connecticut Plumber Salary
For journeymen and master plumbers with more years of experience, you can expect a higher wage. Even starting with a new company, as long as you have the training and experience, the average annual salary should average around $62,000, according to Salary.com.
This doesn't include bonuses, overtime, or other additions to your salary, either. In fact, the state of Connecticut has a high-end of about $90,000. Many master plumbers in the top 20% of the income spectrum report total wages and earnings that exceed $95,000 per year.
Return on Investment
Starting a career as a plumber in Connecticut may be a challenge, but it is rewarding in its own right. Not only do you have the opportunity to join a union of plumbers, but you can also become a master plumber relatively easily.
This allows you to pay off debts faster, earn much higher wages, live comfortably, and even start your own contracting business. Plus, while most states are different in their requirements, very few make you do a lot of extra work. If you do move to a new state, transferring your Connecticut license is simple and straightforward.
---
Demand for Plumbing Jobs in Connecticut
Plumbing jobs in Connecticut are on the rise, as with most other trades, just not as fast.
Nationwide job growth, according to the Bureau of Labor and Statistics, is expected to hover around 4% for the next 10 years. While this may change, it won't get as high as other in-demand trades like HVAC.
However, there is a slightly higher demand for plumbers, pipe fitters, and steam fitters in Connecticut. Combined, these three specialty trades might exceed 16% growth by 2026. Currently, there are only 4,840 plumbers statewide (ranked 30th). This is expected to rise near 6,000 to 7,000 in the next several years.
If you want to become a plumber in the state, right now is the ideal time to begin your training. By the time you are ready to work on your own, the demand for qualified plumbers will be much higher.
---
People Also Ask (FAQs)
How much is a plumbing permit in Connecticut?
Plumbing permits are requested and applied for by the master plumber or contractor overseeing the project. The cost will vary by job type, location, application, and other variants. As a homeowner having work done, the cost of the permit will be included in your project quote before work begins. However, there isn't a range or estimate to offer since every job will be different, and some may not even require a permit at all.
How do I renew my Connecticut plumbing apprentice license?
Apprentice plumbers only need to register with the apprenticeship board and don't have their own license. As a journeyman or contractor plumber, you will get a license that needs to be renewed every year on October 31st. All plumbing licenses expire on this date, regardless of when they were initially given. You can renew online with the online form and payment portal. Journeymen pay $120 for renewal, and master plumbers pay $150.
How long does it take to get certified in plumbing?
Certification in plumbing through a trade school or apprenticeship can be as fast as 6 months or last up to 5 years. Each type of training and certification is different, and depending on your school, expectations and apprenticeship requirements, your exact time will vary.
Does my CT plumbing license work in any other state?
No, you cannot use your Connecticut license in another state. However, if you are there to do work for an emergency crew, this may be overlooked, or you may be asked to apply for a temporary state approval permit (in cases of hurricane recovery, natural disaster, etc.). If you plan to move to a new state, you will need to register with the state as a plumber and ensure your license transfers. Usually, a fee and possible exam are required to get the license transferred to the new state.
How do I stay up to date with plumbing codes?
The best way to stay up to date with current trends, tools, equipment, and laws is to attend an annual continuing education course. If you are in an apprenticeship, these courses are usually included. However, once you are working on your own as a master plumber, it is your responsibility to maintain current standards and be up to date in your field.
Can I do my own plumbing in Connecticut?
As a homeowner, you are allowed to perform your own plumbing under certain situations. This includes changing faucets, lines or fixtures as long as they do not move, alter or remove hot and cold water valves or water shut-offs. If the work requires a permit or needs to alter the water lines valves, then a licensed plumber is needed for the work.
---
Conclusion
Finding the right plumbing trade school can be difficult. There are many options to wade through, a lot of different types of schools, and each has its own fees and tuition costs.
This article aimed to provide you with all of the consideration factors and information you need to make a well-informed decision. We also showcased the best plumbing trade schools in Connecticut to help get you started. Your new career is only a click away. Good luck!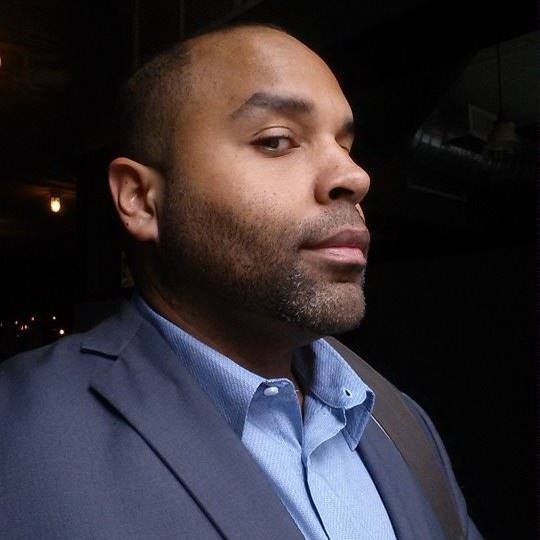 Ian Haynes is an expert writer who has successfully deployed over 500 plumbing pages and other related content. He has an excellent understanding of home plumbing issues and translates his experiences via Plumbing Lab so readers can have a better understanding of common household problems. Outside of his work, Ian likes exploring Brooklyn with his Labrador.