Plumbers do a lot more than fix a leaking faucet or stop a running toilet. Plumbers are a crucial member of the architectural society that keeps the water running smoothly in and out of our homes, businesses, and cities.
If you want to become a plumber, you're in the right spot. This article will cover all you need to know to start your path towards a rewarding career in plumbing.
Page Contents (Click Icon To Open/Close)
Why Pursue Plumbing As A Career?
Plumbing is an often-overlooked trade. The truth is, plumbers are among the most in-demand tradesmen in the country. According to the Bureau of Labor and Statistics, plumbing has a growth expectancy of 14% over the next decade. This is higher than HVAC trades.
Aside from that, plumbers have high earnings potential, with master plumbers earning more than $80,000 per year, plus overtime, benefits, and bonuses. If that isn't enough, you can end your day knowing you have helped families, the general public, and small businesses.
Plumbers are needed across the country, so if you decide to relocate, you can take your trade with you. Plumbing is a career, not just a job.
Different Stages of a Plumbing Career
Plumbing, as a trade, is not overly difficult to get into. However, to truly excel, you need to know what lies ahead of you.
The road to master plumber takes years of dedication, determination, and grit. If you think you have what it takes, let's review what you need to do.
Plumbing Apprentice
The first step is to gain apprenticeship level. This entry-level step can take 4 to 5 years to complete. However, unlike some other trades and apprenticeships, plumbers work and get paid during the process (See further below for explicit details on this process).
As an apprentice, you will work under a journeyman or master plumber, with on the job training (OJT). You also need to go through a minimum of 2,000 OJT hours, about 250 classroom hours, and expect to be in this state for up to 6 years. Many apprentices are ready for the next step in 3 or 4 years, though.
Journeyman Plumber
Once you have completed your apprenticeship, you can begin working on your own as a journeyman plumber. Each state is different, but the basic requirement is that you must first pass your licensing exam.
There are several different types of plumbing licenses. Some states require only one, while other states want you to have at least 2 licenses. You will need to check with your local plumbing union or municipality for exact requirements.
As a journeyman plumber, it is also your responsibility to ensure your license is renewed at the proper time. Certain regions require this annually, while others may only need renewal exams every 3 or 5 years.
Master Plumber
The road to master plumber is long. Before you can even qualify for the master plumber's exam, you must first work for a minimum of two consecutive years as a journeyman.
If you have been keeping track, this means at least 6 to 8 years in the trade before you can even be considered. Many master plumbers don't even attempt the exams until they have been a journeyman plumber for 5 or 6 years.
Once you qualify for the master plumber exam, you must pass both the written and practical application portions. Once completed, and assuming your licenses are current, you will be a master plumber.
From this point, the sky is the limit. You can perform plumbing work anywhere, work on new construction designs, and enter supervisory roles, including taking on the newest apprentice for training.
---
Steps To Becoming A Plumber
To become a plumber, you have a couple of routes you can take. The above listing outlines how to go from apprentice to master plumber. However, if you don't want that kind of commitment, you can work as a plumber by following a slightly different route.
---
Plumbing Trade School Programs
Plumbing trade schools are a popular option for those looking to get to work and starting a career as a plumber as fast as possible.
During the course, you will learn about plumbing theory, electrical work, and a large focus on math and science. Particular to plumbing will be geometry and algebra, as well as physics.
Most courses will also work on customer service, tools, equipment, and book learning or classwork. Lab hours are also important, so you get some hands-on training with the plumbing systems and tools for residential and commercial plumbing.
---
Plumbing Trade School Selection Criteria
When choosing a plumbing trade school, there are certain aspects you need to heavily consider. Each factor below should help you understand what to look for and which questions to ask.
Location
The physical location of the campus is important. You want it to be close enough to your current residence or workplace so that you can get to class on time and regularly. Schools further away may not always be the best option.
Accreditation
Make sure the school you attend is accredited. Accreditation means that the school conforms to federal and state-level minimum requirements for education standards. Failure to be accredited means your diploma or degree is worthless.
Many employers won't accept non-accredited credentials. Likewise, if you plan to continue your education in search of a degree, non-accredited schools won't have any credits that transfer, making you start all over and pay the entire fee amount again.
Hands-on Training
The school must have a lab and dedicate a good portion of the attendance time with hands-on training. If you look at a school without a lab or where there is more classwork hours than lab hours, you need to continue searching for a different school.
Post-Graduate Programs
Many trade schools and colleges will offer post-graduate programs. These generally consist of apprenticeship placement, job placement, or internship programs.
Make use of these programs that will put you in touch directly with those looking for someone like you. The school should also be able to help with the application process and interview training.
Would you like your program to lead you directly into licensing?
If you plan to get your license directly from the school you attend, make sure that the school offers that as part of their program. Many schools will state they offer exam or certification training, but this doesn't mean they administer the exam.
If the school doesn't provide the exam, you will be responsible for finding an approved testing facility on your own.
Are you already licensed and looking to add to your skill-set?
If, on the other hand, you are already licensed, you can look for schools that will enhance your level of knowledge. This can be as simple as a refresher course, or something deeper.
Continuing your education or going after a degree doesn't have to happen right away. Many plumbers come back to school a year or two (or more) after beginning work.
Cost and Financial Aid
The cost of tuition will depend greatly on several factors. The main factor is the type of school. In most cases, a trade school is the cheapest option. The classes are shorter and cover less fundamental materials.
Colleges and universities will charge by the credit-hour. Your cost will also be determined by residency status, where locals (at least 6 months) pay less than out-of-state students. Be sure to check for financial aid assistance. Even trade schools offer financial aid programs.
---
Accredited Plumbing Trade Schools Near Me
There are plenty of opportunities across the country for studying with trade schools, colleges, or even online.
Plumbing Trade Schools By State
Each state will have various requirements for certification and degree-granting institutions. However, the basics listed below will get you started.
Each program will vary slightly, but when you know which type you wish to pursue, these guidelines will have you prepared.
---
Becoming a Plumbing Apprentice
As mentioned earlier in the article, the road to master plumber starts with an apprenticeship. What does that entail? Let's take a look.
Finding a Plumber's Apprenticeship Program
Finding an apprenticeship isn't a complicated process. There are many job listing sites that will have apprenticeships as part of the search results. If you are a graduate of a trade school, there are most likely apprenticeship post-grad programs.
The first step is to find an active apprenticeship and send an application. Usually, a master plumber will put an ad or give the word to schools that they are looking for an apprentice. The application is relatively straightforward. You must have a driver's license, pass a drug test, and be ready to work right away.
You can also join a plumber's union. They have apprenticeship placement as part of their core, and if you become a member, you can easily join an apprenticeship. Also, non-members get the opportunity to join the union as a part of the apprenticeship.
Getting Hired as a Plumber's Apprentice
As an apprentice, you will have certain expectations made of you. The most prominent, of course, is showing up for work. Apprentices must clock over 2,000 hours working under the master plumber.
You will also need to attend training and classes. The average classwork will comprise of between 225 and 500 hours. These hours don't count towards the 2000 working hours.
If you did nothing else and worked full time, you could feasibly complete the apprenticeship in two years. However, because of other commitments, missing requirements, or other factors, general apprentices take 4 to 6 years to complete the training.
Apprentice plumbers get paid, too. Entry level salaries typically range between $17 and $22 per hour. This will depend greatly on where you are an apprentice, who is running the apprenticeship, and where you live. Some states pay more than others, obviously.
---
Getting a Plumber's License & Certification
Certifications and licenses aren't the same things. A certification is a way to let potential employees know you have the training and are looking for work as a plumber.
A license is a state-regulated aspect that allows you to work as a plumber on your own, either as a contractor or journeyman.
Plumbing Certifications – How To & Advantages
A certification doesn't need to be renewed. It is like a diploma in that regard. Once you have it, it is yours forever. A license, though, must be renewed regularly. This can be yearly or every few years. The renewal time will vary by state.
The most significant difference is in how they are acquired. Certification can be obtained through a trade school or self-study. A license, though, has certain requirements. You must be in an apprenticeship and have completed the required hours to qualify to take the license exam.
State Licensing For Plumbers
Most states across the country require that plumbers be licensed. Which states do not require a state license? The list is small. New York, Kansas, Wyoming, Nebraska, and Missouri are the only ones that do not.
However, this doesn't mean that you don't need a license in those states. Certain states have leave the licensing to the regional level instead of the state level. This means that you may be required to have a license in New York City, but not in Albany, NY.
To become a plumber in Texas or Hawaii, you will need a license. This must be renewed every year. Also, becoming a plumber in California, Oklahoma, and Las Vegas requires renewal every three years.
Some states have recently changed their license renewal requirements. To stay licensed as a plumber in Washington State, for example, you need to renew your license every three years, but must maintain consistent employment in the field for at least 2 years of those three.
The Cost of Becoming a Licensed Plumber
The cost to train and become a licensed plumber will vary from state to state and region to region within each state. The biggest cost will be training tuition. Trade schools, as a whole across the country, average between $2,000 and $6,000 for a plumbing certification course.
Higher education and degree programs will cost more. An associate's degree, for example, will average between $18,000 and $25,000, depending on location and residency fees.
Plumbers also have to maintain a driver's license, tools, equipment, and in some cases, insurance. Throughout your entire career, you will earn more wages than you ever spend in fees to be a plumber. However, the initial costs can be overwhelming.
Luckily there are programs to help with offsetting some of these costs. Grants, scholarships, and financial aid will be the biggest asset to those of you just starting out.
---
People Also Ask (FAQs)
What is the median average salary of a plumber?
According to salary expert GlassDoor.com, the average salary for a plumber is $42,017. The average salary for a master plumber across the country is $77,000 per year.
Is an apprenticeship required for a plumbing career?
An apprenticeship in plumbing is not required for a plumbing career. However, if you plan to be a journeyman or master plumber, you must first go through an apprenticeship. Just working as a plumber for a local contractor, though, doesn't require an apprenticeship, though it will only help your knowledge and salary if you have apprenticeship experience.
Can you still become a plumber at age 30?
You can become a plumber at any age. If you are willing to work and have the abilities, meet the requirements, and want to pursue a new career, plumbing jobs are waiting for you. Even at 30, you can become a highly sought after master plumber before you turn 40.
Does plumbing involve math?
Plumbing involves a lot of math. Most of the mast used will be geometry and basic algebra. However, there is a lot of science involved, too. Knowledge of physics and Earth sciences will go a long way in your new career.
When is online plumbing programs advisable?
Online training is advised for those that can't get to campus for in-person learning. While you will still need to be in-person to take the exams and get the required hands-on training for certification and degree requirements, online learning or hybrid-learning can carry you pretty far in the learning area of plumbing.
Can I get hired as a plumbing apprentice without experience?
Yes. Apprenticeships are designed for entry-level persons. Little to no experience is expected. However, you are also expected to make progress, learn, perform, and study along the way. The first step is to have an interest, find an apprenticeship (details throughout the article above), and apply for the apprenticeship when you are ready.
---
Conclusion
The road to master plumber is long and tedious. However, every step of the way is a learning experience that will give you knowledge and training. You can become licensed as a journeyman or maintain certification.
Plumbing is a rewarding, highly in-demand career, and wages, bonuses, and benefits have never been higher. If you are interested in becoming a plumber, now is the time to act.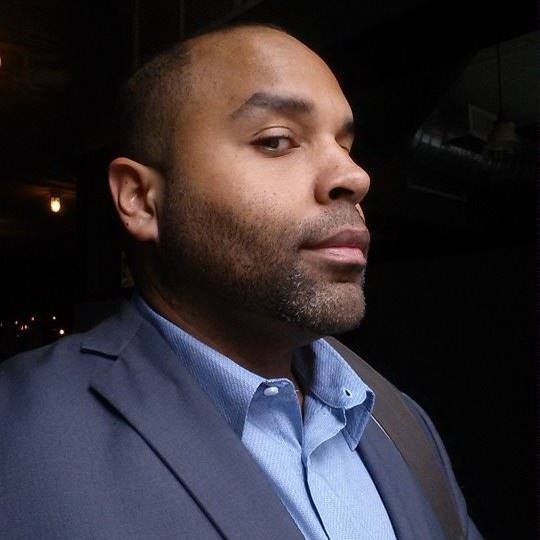 Ian Haynes is an expert writer who has successfully deployed over 500 plumbing pages and other related content. He has an excellent understanding of home plumbing issues and translates his experiences via Plumbing Lab so readers can have a better understanding of common household problems. Outside of his work, Ian likes exploring Brooklyn with his Labrador.