One of the most critical components of survival is access to clean drinking water. You'd be surprised at the level of contaminants in your home water supply. One of the best ways to help with this problem is to invest in a water filter.
One of the leading brands for home water filters is PUR. They offer different products to help keep your water clean. Check out our buyer's guide to find the best PUR option for you.
Page Contents (Click Icon To Open/Close)
PUR Water Filters Compared
| | | | | | |
| --- | --- | --- | --- | --- | --- |
| | | | Lead, mercury, chlorine, pesticides, & industrial pollutants | | |
| | | | Chlorine, mercury, & copper | | |
| | | | Lead, mercury, & pesticides | | |
| | | | Lead, mercury, pesticides, & chlorine | | |
| | | | Lead, mercury, pesticides, & chlorine | | |
| | | | Copper, mercury, chlorine, & pesticides | | |
| | | | Lead, mercury, pesticides, & chlorine | | |
| | | | Lead, pesticides, parasites, asbestos, mercury, & chlorine | | |
---
Why Choose The PUR Brand?
NSF Certified
Every product on our list comes with a National Sanitation Foundation (NSF) certification. The NSF/ANSI Standard 58 certifies that a water treatment system removes lead and other harmful contaminants.
CleanSensor Monitor
This is a small light on your PUR device that monitors when it is time to replace the filter. Once you being using the filter, the light will flash green. It changes color to indicate that it is time to replace it, approximately every 90 days or 100 gallons.
MineralClear Filters
PUR filters come with a unique filtration system that includes minerals and carbon to remove contaminants. The minerals give your water a more crisp and refreshing taste compared to standard filters.
Maxion Filter Technology
Each PUR filter on our list below uses the Maxion technology, which has activated carbon, an ion-exchange process, and minerals to purify your drinking water. This technology eliminates over 70 contaminants, including mercury and lead.
Filtered Water on Demand
PUR filters provide you with clean drinking water on demand, whether you are using a pitcher, dispenser, or faucet filter. You don't have to wait at all since your drinking water is simply run through the Maxion filter before it reaches your glass.
Tool-Free Installation
PUR water filters are easy to install. The faucet filters can be screwed onto almost any standard sink tap without using any tools. The pitchers can be set up by simply filling up the container with water.
---
8 Best PUR Water Filters Reviewed
1. PUR FM-3700
Top faucet Filter
| | |
| --- | --- |
| | |
| | |
| | |
| | Lead, mercury, chlorine, pesticides, and industrial pollutants |
| | |
| | |
If you're looking for filtered water on demand from a top-rated product, this may be the best choice. We chose the PUR FM-3700 as the best PUR water filter on the market. This model is a faucet attachment model. You can get purified free-flowing water from your sink tap.
This PUR water filter comes with an attractive chrome finish that will fit with most modern kitchen decor. It comes with a 360-degree swivel design so that it fits almost any sink faucet. You don't need any tools to install it. You just need to screw it into the faucet.
This model comes with the patented PUR MineralClear filter, which uses minerals to filter water and give it a crisp, refreshing taste. This faucet filter removes over 70 contaminants, including lead, mercury, chlorine, and other harmful substances.
After our testing, we found that this PUR model was very effective for large households since you don't have to fill up a container. We liked that it was easy to install and even easier to use. One potential downside could be that the flow rate is slow due to the fine filtering process.
This is the easiest water filter to work and definitely the most stylish!
---
2. PUR DS1800Z Classic
Best PUR Water Filter Dispenser
| | |
| --- | --- |
| | |
| | |
| | |
| | Chlorine, mercury, and copper |
| | |
| | |
If you're looking for a water filter for medium-size families, this might be a good choice for you. My team and I chose the PUR DS1800Z Classic as the best PUR water filter dispenser. This model stores water, and it easily fits into your refrigerator.
This PUR model comes with a spigot and a 1.125-gallon capacity container. You can fill up the container and place it in your refrigerator so that kids and adults can easily fill their cups.
This model comes with PUR's Maxion technology filter, which removes 99% of contaminants that are 3 microns or larger. This dispenser removes chlorine, mercury, and copper from your drinking water. The filter should be replaced every 40 gallons or around 2 months.
We liked that this model comes with an easy to use spigot system. It is ideal for medium-size families that have children. If you place it on an accessible shelf, children will have an easy time filling up their own cup with filtered water.
One problem that we noticed is that the basic version doesn't remove lead. PUR offers an advanced version of this model for lead reduction that costs more.
---
3. PUR CR1100CV
Best PUR Water Filter Pitcher
| | |
| --- | --- |
| | |
| | |
| | |
| | Lead, mercury, and pesticides |
| | |
| | |
If you live alone or have a small family, you might not need a huge container to store your drinking water. We chose the PUR CR1100CV as the best PUR water filter pitcher. It is small enough to fit in your refrigerator. It comes with a simple pour action that makes it ideal for a couple or single-person household.
This PUR model is the first pitcher one that we've reviewed. Pitcher water filters are best for small households since they only hold a small amount of water. This model holds approximately 0.7 gallons.
Similar to the previous model that we reviewed, it comes with Maxion filter technology. One difference in this model from the dispenser model is that it removes lead. This pitcher comes with an LED light to let you know when it's time to change the filter.
We thought that this model was the best choice for couples or a single person since it doesn't have a large capacity. The filters last for about 30 gallons, which is less than the other models we reviewed.
---
4. PUR FM2500V
Best PUR Faucet Mount Water Filter
| | |
| --- | --- |
| | |
| | |
| | |
| | Lead, mercury, pesticides, and chlorine |
| | |
| | |
Convenience and ease of use are two of the things that people look for while shopping. This product covers both of those points. We chose the PUR FM2500V as the best PUR faucet mount water filter.
This PUR model comes with a 1-click installation process that can be mounted to almost any sink faucet. It features a simple click button that activates the filter whenever you want filtered water on demand. If you are just washing dishes, then you can turn off the filtration system.
This model comes with a Maxion filter that removes 99% of lead and 92% of pesticides. Each filter lasts for about 100 gallons. The electronic sensor indicates when the filter should be changed. This model is similar to the first model that we reviewed since it is a faucet mount filter.
One benefit of this PUR filter is that it filters your tap water on demand. You don't have to fill up any containers. We liked that it comes with a switch to turn on the filtration system when needed. One downside is that it can be quite bulky in the sink.
I love how simple it was to attach to the faucet. The water tastes amazing just like bottled water.
---
5. PUR PFM450S
Best Rated PUR Horizontal Water Filter
| | |
| --- | --- |
| | |
| | |
| | |
| | Lead, mercury, pesticides, and chlorine |
| | |
| | |
There are two types of faucet mount filters. The previous one that we reviewed is vertical. They have the filter sitting at the upwards. The other type is a horizontal filter, which allows for more space in the sink. We chose the PUR PFM450S as the best rated PUR horizontal water filter.
This PUR model comes with a 2-stage MineralClear filter that removes 99% of contaminants by running water through minerals that improve taste and quality. This model also comes with ion-exchange capabilities that help reduce heavy metals.
PUR designed this model to fit horizontally on your faucet. It gives you a bit more space underneath for washing dishes. Each PUR filter lasts for about 100 gallons or 3 months. Like the other models that we reviewed, this one comes with the CleanSensor monitor that indicates when it is time to change the filter.
One advantage of this model is that it has a low-profile design. We also liked the 3-stage MineralClear filter. It doesn't allow you to store water, but it gives you filtered water on demand.
Easy to assemble and install. Has LED blinking lights that display when it's time to change the filter. Clear drinking water comes out immediately.
---
6. PUR Faster Basic
Best PUR Water Pitcher Filter Replacement
| | |
| --- | --- |
| | Pitcher replacement filter |
| | |
| | |
| | Copper, mercury, chlorine, and pesticides |
| | |
| | |
If you're not searching for a whole new filtration system but rather just new filters for a current system, then check out these replacements. We chose the PUR Faster Basic as the best PUR water pitcher filter replacement.
These replacement filters come in a 2 or 3-pack option. They fit all of PUR's water filter pitchers and dispensers by screwing them into the top of the lid. These filters come with Maxion technology that uses ion exchange and carbon to reduce heavy metals and other pollutants.
They are easy to attach to your existing PUR water pitcher or dispenser. They don't require any pre-soaking. Rinse the filter for 15 seconds before use. Each filter replacement comes with the new LockFit filter design. Each filter fits into the upper chamber of your PUR pitcher.
We liked that these replacement filters were easy to install on an existing pitcher. Since they fit all PUR pitchers and dispensers, you don't need to worry about finding the right size. We also thought they were budget-friendly. They don't remove lead.
I use these in two different PUR water pitchers that I use all the time. Use of these is much cheaper than purchasing drinking water in bottles.
---
7. PUR FM9600
Best PUR 3-Stage Water Filter
| | |
| --- | --- |
| | |
| | |
| | |
| | Lead, mercury, pesticides, and chlorine |
| | |
| | |
This model is the most high-tech faucet mount model that we have reviewed. We chose the PUR FM9600 as the best PUR 3-stage water filter. It has multiple filtration stages that will help reduce all of the harmful chemicals in your drinking water.
This model is a horizontal faucet mount unit similar to the previous faucet mount model that we reviewed. This PUR filter comes with a 3-stage system that includes Maxion technology and a MineralClear filter. The advanced MineralClear filter comes with a coconut shell exterior, a carbon block, and a mineral block to enhance your drinking water's flavor.
This model contains the same Maxion technology as our previously reviewed metals, which means that it removes heavy metals as well. It comes in stainless steel or chrome finish.
After testing this model, we can agree that it is the most advanced faucet water filter on our list. We liked that it included both of PUR's patented filter technologies. It will not work with pull-out or handheld faucets.
---
8. EveryDrop by Whirlpool
Best PUR Refrigeration Water Filter
| | |
| --- | --- |
| | |
| | |
| | |
| | Lead, pesticides, parasites, asbestos, mercury, and chlorine |
| | |
| | |
If you have a large family and frequently use your refrigerator door to get water, then this might be a good option for you. We chose the EveryDrop by Whirlpool as the best PUR refrigeration water filter. This is the only refrigerator option on our list of products.
This filter replaces water systems in Whirlpool, Maytag, Amana, and other popular refrigerator models. You attach this water filter to the interior of your freezer door where the water and ice come out. It filters both your drinking water and your ice cubes.
This water filter works by using the existing system in your refrigerator and supplying clean water on demand. This model is certified to reduce 28 harmful contaminants in your water supply, including lead and pharmaceutical pollutants.
One factor that we liked about this water filter is that it connects directly to your refrigerator water supply. It also filters the water that makes your ice cubes. It would be best for large families that have a compatible refrigerator. It is a bit more challenging to install than the other models on our list.
Whirlpool recommends this filter. Eliminates a variety of chemicals and makes crystal clear ice. Love it!
---
The PUR Range Explained
In 1986, PUR was founded by Brian Sullivan, a 24-year-old Harvard economics graduate. In 1994, PUR invented the first faucet filtration system with an indicator that showed when the filter needed to be replaced.
Today, the PUR company is still creating innovative water filtration systems and assisting with clean drinking water relief throughout the United States.
Faucet Filtration
This is a budget-friendly option that attaches directly to your sink faucet. It has a switch to engage the filter and run clean water from the tap to your glass. This type of filter offers filtered water on demand for large households. The filters need to be replaced about every 3 months.
These filters come with a container that you fill up with tap water. The upper chamber filters the water through an internal carbon filter and then fills the lower chamber with clean water. They are best for small households. The filters need to be changed every 30 to 40 gallons.
Replacement Filters
PUR offers affordable replacement filters for all of their products. PUR water filters are budget-friendly and can be bought in 2 or 3-pack sets. Each filter comes with Maxion, MineralClear, or both technologies.
PUR has partnered with the Whirlpool corporation to make refrigerator filters that fit most of the brand's models. They offer filtered water through your refrigerator door as well as filtered ice.
---
Comparing PUR with Similar Water Filter Brands
PUR vs. Brita
Both of these companies primarily offer two types of filters; ones that remove lead and ones that remove only other heavy metals. PUR filters combat more contaminants than Brita. They both have similar offerings such as pitchers, dispensers, and faucet-mount filters. Brita and PUR have similar upfront costs and filter replacement costs. The Brita LongLast filter tends to last longer than PUR.
PUR vs. ZeroWater
Both of these companies have a pitcher and dispenser water filter. ZeroWater does not offer any faucet mount filters, however. ZeroWater delivers a 5-stage filtration system that is superior to PUR's filtration methods. In general, ZeroWater pitchers and replacement filters cost more than PUR. Both companies offer filters that remove lead contaminants.
---
How to Install & Use PUR Water FIlters
Faucet
All PUR faucet mount filters come with multiple different washers to ensure that you get the correct fit on your sink. To install your PUR faucet mount filter, follow the guidelines below.
Remove the original aerator and washer from your sink.

Check which washer will fit your threading.

Screw in the PUR water filter and do a test run for 30 seconds.
Pitcher
The method for installing a PUR pitcher filter is the same as replacing one.
Remove the old filter and recycle it using PUR's drop-off locations.

Remove the lid and twist and lock the new filter into place.

Test it by adding tap water to the pitcher.
---
PUR Filter Care, Maintenance & Troubleshooting
It is important to take care of your new PUR filter. For both faucet and pitcher filters, you can easily clean them by soaking them in water for a few minutes. You should also wash and rinse the pitcher and lid every month.
Filter light is out or not resetting

Remove the filter and reinsert it.

Remove the filter and clean the threading of the device and faucet. Then, reinsert the filter. Manually Push The Reset Button Inside The Canister.

Filter light is not working

Hold the reset button for 5 seconds. Hold the reset buttons for 15 secondsd until all of the lights illuminate.

The lid is not sitting properly

Make sure that the blue reservoir is seated properly.
---
People also Ask (FAQs)
What happens if you run hot water through a PUR filter?
You should not use hot water in your PUR filter. It will decrease the effectiveness of the water filter. The porous material becomes loose when exposed to hot water.
How long does a PUR water filter really last?
Most PUR pitcher and dispenser filters last for 30 to 40 gallons, which is about 2 months. PUR faucet-mount filters last for 100 gallons, which is about 3 months depending on use.
Where can I get a PUR water filter coupon?
PUR sometimes runs sales and specials on their products. They offer discounts and free shipping at times when the stock is high. At the time of this writing, they do not have any special offers.
How do I get in touch with PUR water filter customer service?
You can contact PUR by phone, email, or online form. You can also visit their support page to find answers to common questions.
Can I recycle my PUR water filter?
Yes, PUR partners with RecycleNation to provide drop-off locations for recycling your old filters. You can enter your zip code to find a location near you.
Where can I buy PUR water filters?
We recommend shopping on Amazon for all of your PUR water filters and replacements. You can also visit a store location such as Home Depot or Costco.
---
Conclusion
During our research, we spend hours testing all of the PUR filters. We have provided you with a buyer's guide and tips on maintaining your new water filter.
After careful testing, we can recommend PUR as an in-home water filtration solution. Our top pick from the PUR line is the PUR FM-3700. It is a budget-friendly faucet model that offers clean water on demand.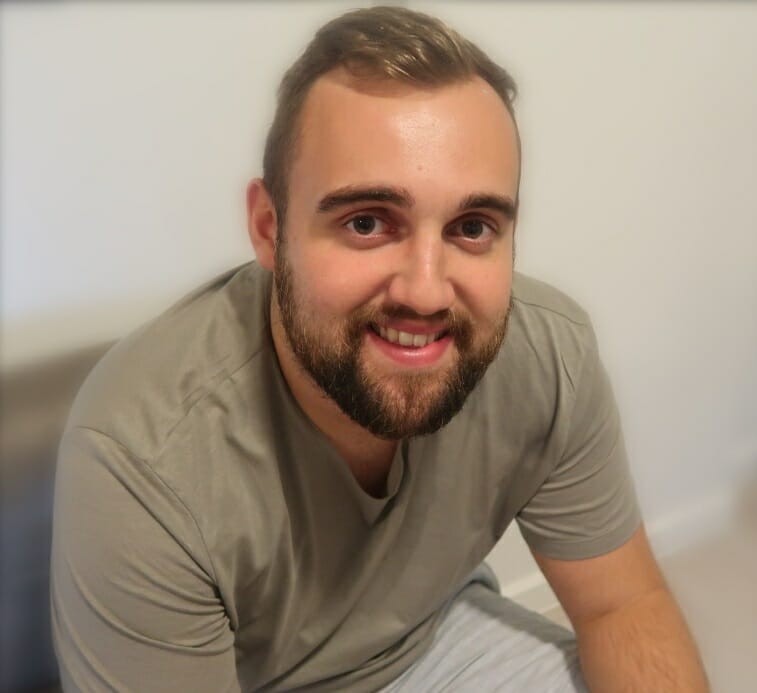 Matt is a freelance writer, English graduate, & keen traveler from the UK. As a specialist plumbing expert, he enjoys writing about everything there has to do with at-home plumbing products & related problems. When he isn't writing, he's usually drinking coffee or planning his next adventure. In his spare time, he also runs his own blog all about digital nomad life.